Bo1 Explorer Azorius Auras by JakeSlytherclaw - Explorer Eve
Bo1 Explorer Azorius Auras by JakeSlytherclaw - Explorer Eve
by JakeSlytherclaw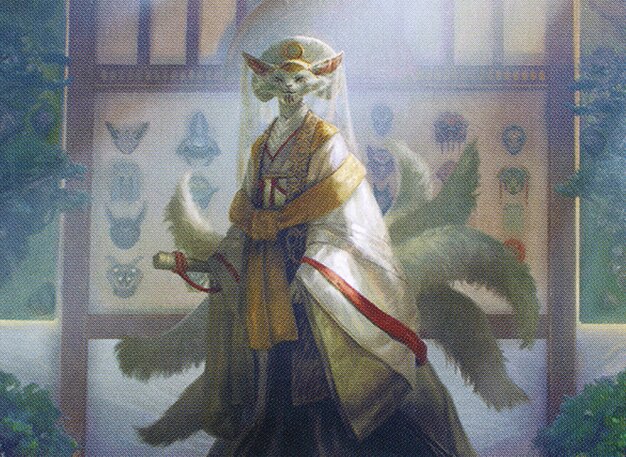 Visual view
Bo1 Explorer Azorius Auras by JakeSlytherclaw - Explorer Eve
Explorer
by JakeSlytherclaw
Description
Azorius Auras
Introduction
     Azorius Auras, in explorer? Sure, if you play arena eternal formats you are likely familiar with the Historic version of this deck which has floated near the top of the metagame for awhile now. That format has access to a couple of cards that push the power level of that deck a bit above that of it\'s explorer counterpart, namely Esper Sentinel, Kor Spiritdancer and of course the banned Lurras of the Dream-Den. These are significant upgrades to the deck, especially Lurras as a companion giving some serious inevitability to the deck. Without these cards, Azorius Auras has not been able to establish a foothold in the explorer metagame. However, with the recent printing of Combat Research I believe this archetype is actually quite reasonably positioned to secure itself a place in the current metagame. The name of the game is simple – we\'re trying to smash face, draw cards and take names. Let\'s talk about that.
Gameplan
     The gameplan for Azorius Auras is actually quite simple. It is similar to strategies such as Bogles in modern, we want to stick a threat, suit it up with a suite of powerful auras and then protect it. In modern, these strategies achieve this goal by playing hexproof creatures that quickly become an unstoppable threat and hope to close the game very quickly. While our deck can certainly close out the game quickly, it has a bit more inevitability and long game to it. While our creatures are more vulnerable to removal, we make up for that with the sheer amount of cards we hope to draw through our creatures and our auras. The core of our aura suite are all what I call the Curious Collection, recently drastically improved with the addition of Combat Research.
Card Choices
Curious Auras
Combat Research Let\'s talk about my favorite card in the deck and why it is as good as it is. Anyone who played standard a couple of years ago can tell you how good Curious Obsession is. A buff and card draw effect for one mana is excellent, especially thrown on an evasive creature. In our deck, Combat Research is almost always a strictly better Curious Obsession. Our two main threats are both legendary creatures that enable the second line of text on Combat Research, the important part of which gives Ward 1. This is much better than you are thinking it is – in a format as low to the ground as Explorer is, making any Fatal Push or Playing with Fire cost two mana versus one is insane. It seems like a small thing, but let me tell you this card is the real deal and we want four of it. Even if we have to play it on a Stormchaser Drake, it will still draw us cards which is good enough in a pinch.
Curious Obsession The classic. Still excellent in it\'s own right, a cheap buff and card draw effect. It replaces itself in one combat step, which is exactly what we want. But, I actually consider this the worst of our three effects like this.
Staggering Insight So, two mana, what do we gain with that extra mana? The addition of lifelink is the difference between losing a number of matchups and making them a nightmare for our opponent. On the back of this card alone, I believe the matchup versus Mono Red to be an overwhelmingly positive one for the most part. The ability to apply pressure while ignoring aggro coming from across the table is incredibly valuable. 
Support Cards
Selfless Savior This originally was Karametra\'s Blessing, however I found what I really needed was to be able to deploy my threat on turn two even in the face of removal. Playing this turn one as a way to protect my threat turn two before having a chance to suit it up to put it out of reach of burn, or hold up a protection spell is important to putting on the pressure early.
Slip out the Back This card is another one that has been a great addition to the deck since it\'s recent printing. Phasing out lets our creature keep all of it\'s auras, while avoiding board wipes, single target removal and combat tricks alike. It is oftentimes better than indestructible or hexproof, by the versatility of letting us dodge sweepers and kill spells.
Cartouche of Solidarity This is one of the best auras available to us for two primary reasons – first, it provides a body when it enters. This gives us a blocker against aggressive decks, or an emergency backup body to put auras on if our primary threat is removed. Second, the first strike is relevant in creature based matchups for favorable blocking.
Sentinel\'s Eyes This is one of our defensive pieces in the deck that gives us a leg up in creature based matchups. Vigilance is surprisingly relevant, especially versus mono red or mono green allowing us to apply pressure while leaving up a beefy blocker these aggressive decks typically do not have an answer for. The addition of escape is gravy on top, leaving an aura in the graveyard we can play in a pinch if we are running out of steam.
Arcane Flight When we can\'t go bigger, we might as well go over. Giving some evasion to our creatures lets us apply the pressure and end the game before our opponents can get their footing.
All that Glitters We wish this was Ethereal Armor, and I pray every day that it is included in the next Explorer Anthology, but for now this will do just fine. Buffs our creature massively and can provide big life swings out of nowhere with the combination of Staggering Insight, one of the best turn three plays following a Light-Paws pawsibble (get it?)
Aether Tunnel One final way to sneak through damage, especially good in the Selesnya Angels matchup where flying blockers with big butts can be plentiful. Additionally, it is a third tutor target for Light-Paws that can sneakily win us the game.
The Threats
Sram, Senior Edificer This is the classic play an aura, draw a card effect we want. Each aura we play with this in play replaces itself, even if it isn\'t suiting up Sram himself though he is perfectly capable of holding the auras on his own.
Light-Paws, Emperor\'s Voice This is my favorite creature in the deck to drop on turn two. One of the advantages the Historic version of this deck has is the explosive capability of Kor Spiritdancer to become massive quickly. Light-Paws actually replicates this effect fairly well – dropping any two cost aura on this on turn three followed by a one drop aura often means a 9/9 Lifelinker that draws us a card or two. For many decks, this simply cannot be answered. 
Stormchaser Drake The worst of our creature suite, and by a fairly wide margin in my opinion. It does an okay impression of replicating Sram\'s card drawing effect, and comes with flying already there for us. What I don\'t love about the drake is how it holds Combat Research worse than our other threats, and isn\'t as explosive as Light-Paws. But, it will still do the job in a pinch. I would love to get another cheap legendary creature that wants to hold auras, as I really feel that could elevate this deck that much further. 
Matchups
Coming Soon
Related decks with Bo1 Explorer Azorius Auras by JakeSlytherclaw - Explorer Eve