Bo1 Alchemy Metagame Tier List and Rankings
Our latest update to the Arena Alchemy (Bo1) metagame tier list in MTG Arena.
Introduction
Discover the best Magic: The Gathering Arena Alchemy decks and archetypes that the players are using to climb the ranked ladder and win tournaments. Our MTG Arena Best of One (Bo1) Alchemy metagame regularly reviews and ranks the top decks in a tier list, as we also follow up with our comprehensive analysis and review from data available.
Tier 1
Rakdos Anvil
Rakdos Anvil
by Altheriax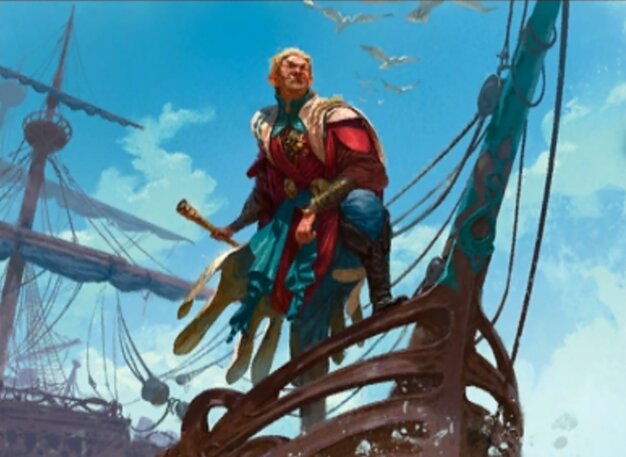 This is a high-synergy sacrifice deck that is largely built around Oni-Cult Anvil and Sanguine Brushstroke. These two cards allow you to deal repeatable direct damage to the opponent giving you great reach in the lategame and allowing you to often win via incrimental damage without even needing to attack. The deck also happens to synergize very well with some of the most generically strong cards in the format like Crucias, Titan of the Waves, Fable of the Mirror-Breaker, and Bloodtithe Harvester, and has access to very efficient removal too.
The addition of Ob Nixilis, Captive Kingpin is great as top end that you can essentially tutor for with Crucias, Titan of the Waves by discarding a 3 drop naming ambitious, which is great at producing card advantage off Oni-Cult Anvil, Sanguine Brushstroke, and Voldaren Epicure. Additionally the deck has access to incredibly good filtering off blood tokens, Crucias, Titan of the Waves, and Fable of the Mirror-Breaker so you very rarely draws dead or runs out of gas.
Weaknesses: Cards that produce repeated lifegain for the opponent such as Sheoldred, the Apocalypse or Rusko, Clockmaker can often mitigate your direct damage if left unanswered which forces you to beat the opponent on card advantage alone which can be difficult in certain matchups. Even though the deck is tuned to have more game against the aggro decks, you can still sometimes get overwhelmed going second if you have a slower hand.
Additionally, because the deck is more tuned to beat aggressive decks, you are slightly worse against the slower, grindier decks – although they're definitely not as popular in Bo1. Additionally you are very vulnerable to mass artifact removal sweepers like Divine Purge and Brotherhood's End but they don't see a ton of play thankfully.
When is it good to play? Anvil is a generically strong deck with tools to fight most matchups so will usually be a good choice unless mass artifact removal like Divine Purge or Brotherhood's End becomes more popular.
Rakdos Reanimator
Rakdos Reanimator
by Altheriax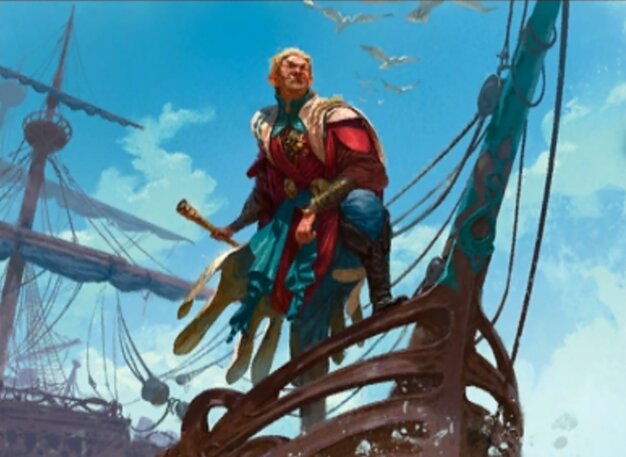 This is a midrange deck that is looking to reanimate big creatures like Atraxa, Grand Unifier and The Hourglass Coven as a way to go over the top of other decks in the format. This deck really takes advantage of the lack of graveyard hate in Best of 1, and also still has access to a very strong midrange package off the back of cards like Crucias, Titan of the Waves, Fable of the Mirror-Breaker, Bloodtithe Harvester, and good spot removal in case you can't set up your reanimation for whatever reason.
Running 7 reanimation targets and 7 reanimation spells means you're more likely to be able to pull off early reanimation which is often back breaking against the aggro decks, or other midrange decks that don't go as big like Anvil, and it's fairly easy to hardcast top end threats like The Hourglass Coven if the game goes long.
Weaknesses: Two of the biggest weaknesses of this deck are graveyard hate and counterspells, neither of which are particularly common in Best of 1 so not many decks are capable of shutting off your reanimation plan. Having said that you don't run as much early interaction as a deck like Rakdos Anvil so it's possible for the opponent to overwhelm you with a fast start if you can't reanimate quickly enough, especially on the draw.
Additionally a card like Tasha, Unholy Archmage is very strong against you since it can often reanimate your big creatures using the -2 if you have no other creatures in the graveyard and is tough to attack down.
When is it good to play? Reanimator is generally good to play as long as cards like Tasha, Unholy Archmage aren't seeing widespread play.
Rakdos Goblins
Rakdos Goblins
by Altheriax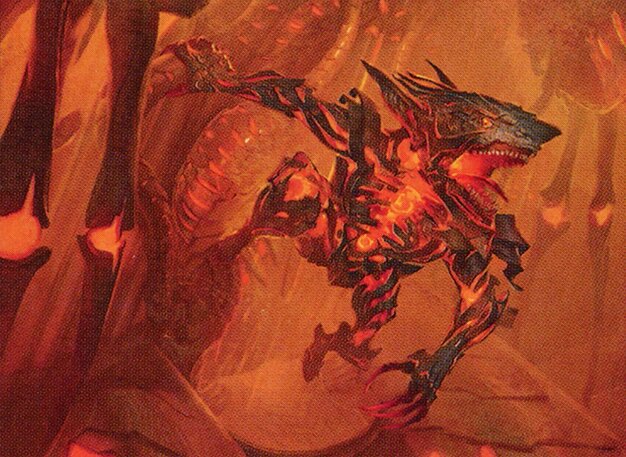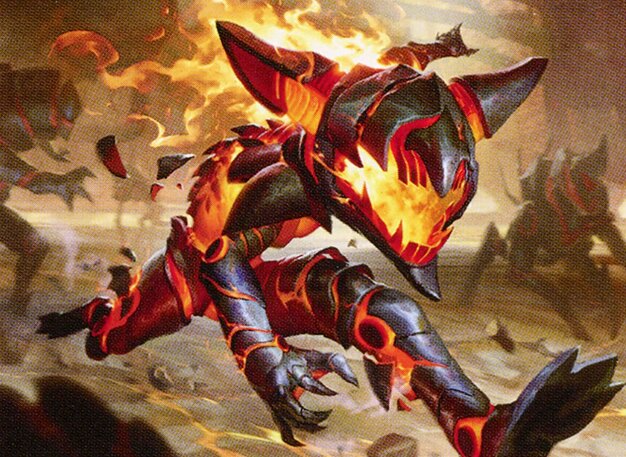 This is a go-wide aggro deck that is looking to utilize Goblin tribal synergies and commit to the board fast. Battle Cry Goblin and Rundvelt Hordemaster are the two most powerful payoffs for sticking to the Goblin tribe – Rundvelt Hordemaster provides a boost and potential card advantage when your creatures die, and Battle Cry Goblin can force huge amounts of damage out of nowhere with its ability.
The black splash gives you access to hard removal in Go for the Throat which is capable of killing creatures of any size, and Crucias, Titan of the Waves which although it isn't a Goblin itself, it provides you with a huge amount of consistency, and allows you to tutor for Goblin Influx Array meaning you don't need to run more than a single copy. Fable of the Mirror-Breaker also provides added consistency alongside Crucias, Titan of the Waves as well as synergizing well with your goblin payoffs since both the 2/2 and Reflection of Kiki-Jiki are Goblins.
Weaknesses: While running cards like Fable of the Mirror-Breaker and Goblin Influx Array help you grind into the mid-late game and improve your matchup against the slower, grindier decks, they're also quite slow which can limit your ability to race against other aggressive decks. You're also quite soft to board sweepers but they don't see much play thankfully.
When is it good to play? Goblins is a pretty well rounded deck so as long as control with main deck sweepers like Divine Purge aren't popular then it should be a good choice.
Mono Red Aggro
Mono Red Aggro
by Altheriax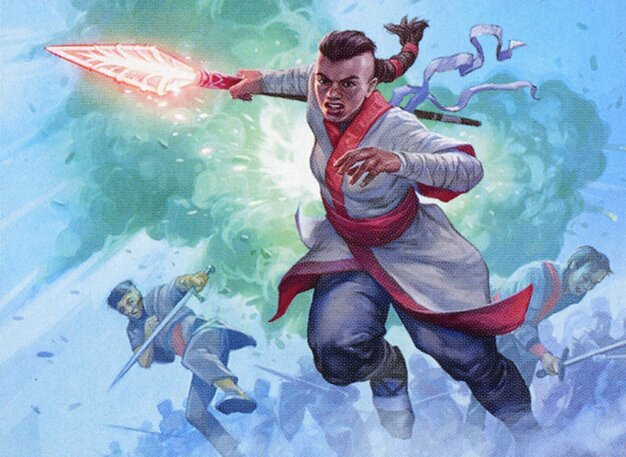 This is a fast aggressive deck that is looking to kill the opponent as quickly as possible with a combination of creatures and burn spells. There are two main variants of Mono Red aggro – one focused more on creatures utilizing top end threats such as Ambergris, Citadel Agent, and one that is more burn focused and built around Mechanized Warfare. Until recently the more creature focused variant was generally the better version, but with the recent nerf to Kumano Faces Kakkazan and Traumatic Prank, I believe the Mechanized Warfare is potentially the better choice, since Traumatic Prank was a very important part of the creature-based version at closing games out against bigger creatures, and it being 4 mana makes it much less reliable at doing so.
Having said that the creature heavy version such as this one are still viable and is less reliant on individual cards like Mechanized Warfare. This particular variant is very low to the ground and has a lot of ways to deal direct damage meaning it has good reach if the game goes long, plus resolving a Mechanized Warfare really powers up all of your burn effects.
Weaknesses: Both variants of Mono Red are very one dimensional which means it's hard to play a long game against a deck with a lot of interaction, thankfully interaction is generally less common in Best of 1, but decks like Rakdos Anvil and Grixis Midrange still run a reasonable amount.
Additionally, the creature heavy version becomes a lot more vulnerable to creatures like Sheoldred, the Apocalypse and Atraxa, Grand Unifier with Traumatic Prank at 4 mana, and this variant is generally less powerful without Mechanized Warfare meaning there will be a disparity in power level between hands where you have it and hands where you don't.
When is it good to play? Even with the recent nerfs I still believe mono red aggro to be a strong deck in best of 1, although it might now struggle more against decks such as Rakdos Reanimator because of the Traumatic Prank nerf.
Tier 2
Selesnya Enchantments
Selesnya Enchantments
by Altheriax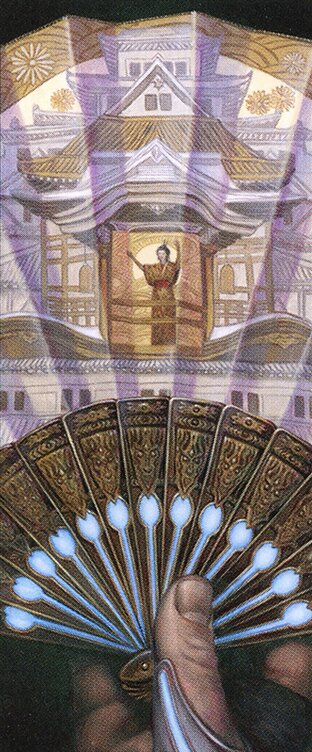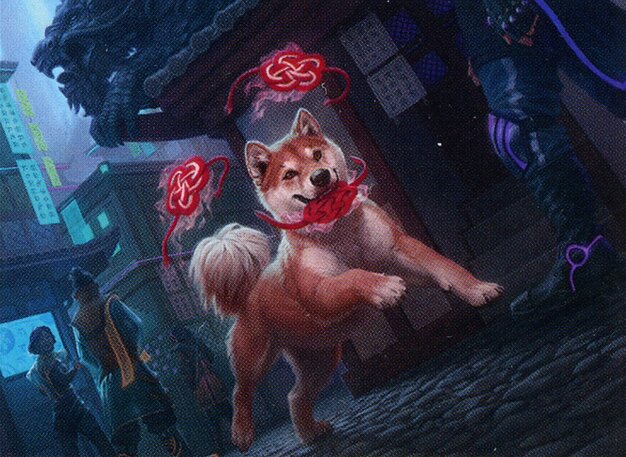 This is an enchantment synergy deck that has access to a lot of cheap threats that can snowball once you start casting enchantments such as Generous Visitor, Kami of Transience, and Calix, Guided by Fate. You have access to flexible interaction in the form of Ossification, and have great ways to boost your board like Weaver of Harmony, Audacity and Michiko's Reign of Truth meaning the deck can apply pressure very quickly if left unchecked. On top of that you have Skrelv, Defector Mite which can both protect your creatures and enable them to attack past blockers, and Jukai Naturalist in order to speed up the deck.
Weaknesses: Even though this deck is capable of producing some really powerful board states, it needs time to set up which can give a window for the faster aggro decks to go underneath you. Additionally enchantment based removal being sorcery speed and relatively expensive means that it can often be too slow against the aggro decks that tend to go wide fast like Mono Red and Mono White Humans.
When is it good to play? This is a generically powerful deck so will be good to play in most metagames but you can struggle against fast aggressive decks if your draw doesn't line up well.
Mono White Humans
Mono White Humans
by Altheriax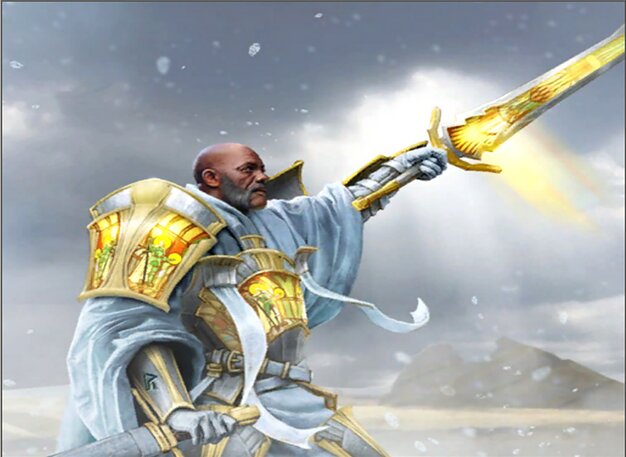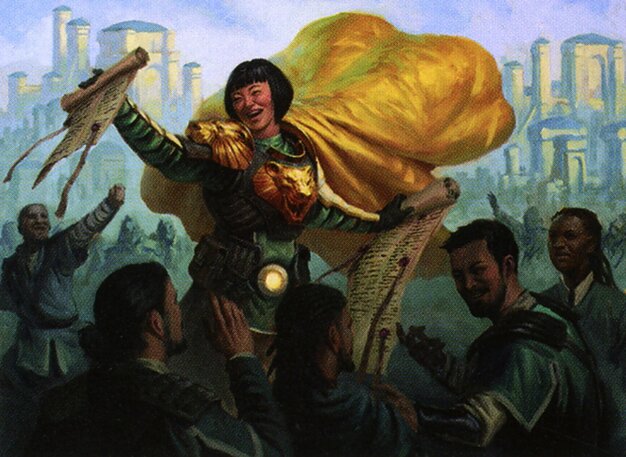 This is a very 'pure' aggro deck that is looking to take advantage of human synergies and kill the opponent as quickly as possible. Being mono colored means you can run all untapped lands and curve out from turn 1 when a lot other decks in the format don't usually start their curve until turn 2, and powerful humans like Adeline, Resplendent Cathar and Coppercoat Vanguard allow you to force through a lot of damage very quickly.
On top of that you have access to good top end card advantage in the form of Inquisitor Captain and Knight-Errant of Eos, allowing you to either close the game out, or play a longer game in the face of interaction. You also get access to Brutal Cathar as interaction to slow down other aggressive decks which can be found off both Inquisitor Captain and Knight-Errant of Eos.
Weaknesses: Even though the deck is fast it is quite one dimensional, so even though you do have some good top end cards (including Sigardian Evangel which can often force through lethal even when you're behind), it can be very difficult to recover once the opponent has stabilized. Additionally this is a deck where the die roll can make a difference, and being on the play is often a big deal.
When is it good to play? This is a generically powerful deck that will usually be a decent choice assuming the bigger creature decks like Naya Revels aren't that popular.
Naya Revels
This is a life gain synergy deck that is built to maximize Cabaretti Revels – casting your 2 mana life gain payoffs like Voice of the Blessed or Trelasarra, Moon Dancer with Cabaretti Revels in play will guarantee you hit a Lunarch Veteran to trigger it immediately, and you can hit your life gain payoffs by casting more expensive creatures so the deck really pops off when you have Cabaretti Revels in play.
Even when you don't, the deck can still play a very strong proactive gameplan since a lot of your creatures are must-answer threats. Since you already want to be running a very high creature count for Cabaretti Revels, you can also run Wickerwing Effigy as a way to repeatedly refuel, and pairs incredibly well with Cabaretti Revels too. Additionally Inquisitor Captain is great at digging for your impactful creatures like Wickerwing Effigy, Voice of the Blessed, or Brutal Cathar.
Weaknesses: The biggest weakness of Revels in Bo1 is the mana base – you need WW on turn 2 and RRG on turn 3 which means you have to run both painlands and slowlands which deal you damage or can lead to slow starts, plus you sometimes won't hit the mana you need on curve, all of which can be punished by fast aggressive decks.
Since Cabaretti Revels, Wickerwing Effigy, and Inquisitor Captain all want you to run a very high creature count, you have to rely on creature-based interaction like Brutal Cathar and Rasaad, Monk of Selûne, neither of which are clean answers since they're vulnerable to interaction (although this is less of an issue in Bo1 compared to Bo3). Finally, even though the deck works well without Cabaretti Revels, it works so much better with it which results in a pretty big power level disparity between draws where you have it draws where you don't.
When is it good to play? Naya Revels is a great deck in Bo1 since the life gain naturally gives you a good matchup against Anvil and aggro, and board sweepers and interaction in general aren't very popular so it will usually be a good choice – you just have to hope the mana base cooperates.
Tier 3
Grixis Midrange
Grixis Midrange
by Altheriax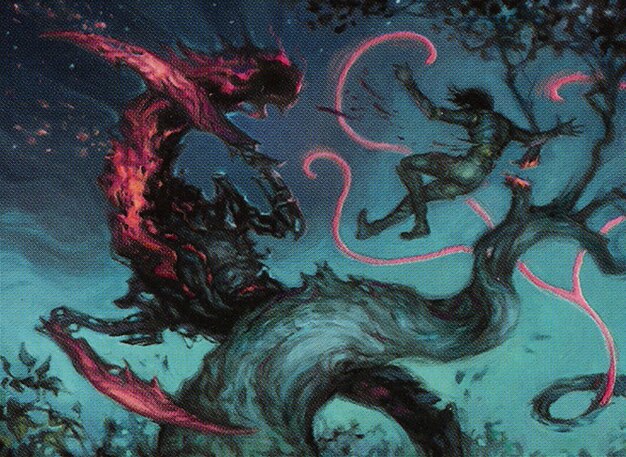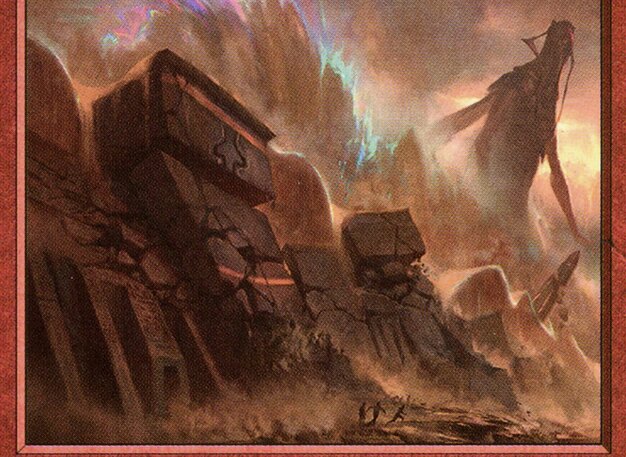 This is a midrange deck running generically strong threats like Crucias, Titan of the Waves, Rusko, Clockmaker, and Sheoldred, the Apocalypse alongside efficient interaction such as Go for the Throat and Make Disappear. Your general gameplan is to interact in the early game, cement your position with your generically strong threats and then close the game out with top end cards like Invoke Despair and Sheoldred, the Apocalypse.
A lot of the more aggressively slanted best of 1 decks are very linear and try to prey on the fact that removal is less common in Best of 1, so being a more interactive-heavy deck you can sometimes take advantage of that. Having said that you do rely on your interaction lining up well in order for this to be able to stabilize you which won't always happen.
Weaknesses: By far the biggest weakness of this deck in Best of 1 is that you're not able to pivot without access to your sideboard, which means you'll often end up drawing the wrong half of your deck in any give matchup – a very common problem for midrange decks in Best of 1.
Sometimes you'll draw counterspells against very fast aggro decks where it's not as effective, sometimes you'll draw creature removal against creature-light decks or decks that are more resilient against spot removal, and sometimes you'll draw all threats when you needed removal to stabilize. This is why there's such a big disparity in the quality of this deck between Best of 3 and Best of 1 because having access to your sideboard to pivot is one of the biggest strengths of this archetype.
When is it good to play? Grixis is generally good to play when the format is largely comprised of decks that are vulnerable to interaction, but even though you run a lot of generically powerful cards you still run the risk of drawing the wrong half of your deck in any give matchup which can result in you getting run over in Bo1.
Dimir Oracle
Dimir Oracle
by Altheriax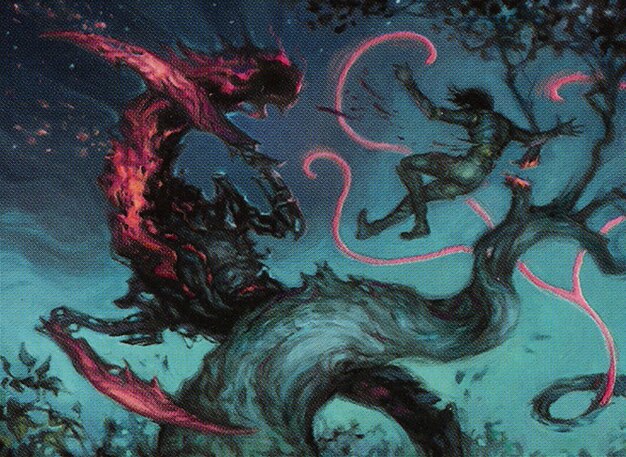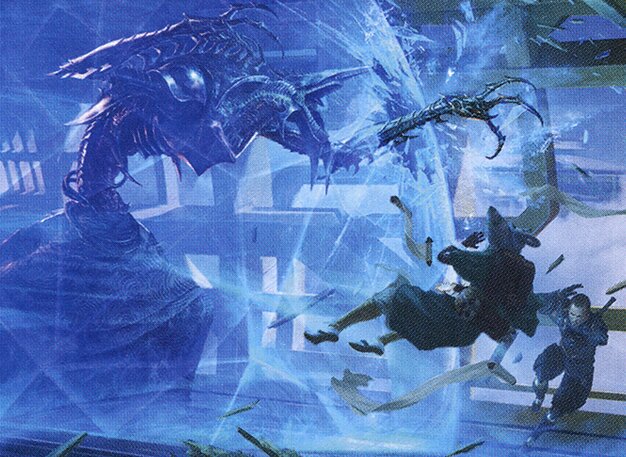 This is a combo-control or combo-tempo deck that is looking to find Oracle of the Alpha to put the Power 9 into your deck, then cast Rusko, Clockmaker which pairs very nicely with the Moxen (which both trigger the Midnight Clock and provide additional mana) and your cheap instant and sorcery spells, with the aim to set up an endgame where you can build up a big board of Moxes and loop extra turns with Time Walk while draining the opponent out with the passive on Rusko, Clockmaker.
You have a lot of cheap interaction to try and buy time to set this up, as well as Ledger Shredder to filter your draws, and either apply pressure or stonewall the opponent's attackers. Additionally you have Piece It Together which can act as an additional way to get an extra turn, and Saiba Syphoner which can be used to rebuy your best spells like Time Walk and Ancestral Recall. The cantrips in the deck are also great with Rusko, Clockmaker as well as digging for your combo pieces.
Weaknesses: Unless you happen to get a lucky draw, your gameplan usually takes a while to set up which can be hard to buy enough time for, especially in Bo1 where a lot of decks are very aggressive. Because of this you're another deck where you need your removal to line up well to buy you time which won't always happen, and since all of your interaction is single target, you can struggle against decks that go wide quickly like Mono White Humans.
When is it good to play? Dimir Oracle is generally better to play when the format is slightly slower, and go wide aggro decks aren't as popular.
Enjoy our content? Wish to support our work? Join our Premium community, get access to exclusive content, remove all advertisements, and more!
No ads: Browse the entire website ad-free, both display and video.
Exclusive Content: Instant access to all exclusive articles only for Premium members, at your fingertips.
Support: All your contributions get directly reinvested into the website to increase your viewing experience!
Discord: Join our Discord server, claim your Premium role and gain access to exclusive channels where you can learn in real time!
Special offer: For a limited time, use coupon code L95WR9JOWV to get 50% off the Annual plan!