MTG Arena Budget Historic Brawl Decks and Guide for Beginners
A beginner's guide to Historic Brawl: Managing your collection, and the best budget deck recommendations for Historic Brawl. We make use of the free cards, minimal rares and mythics, and a majority of cards consisting of commons and uncommons!
Historic Brawl is quickly becoming a beloved format on Magic: The Gathering Arena. Today we are going to look at the cost to get into the format, how to manage your collection and why it is so incredibly free-to-play (F2P) friendly in the long run. With 19 budget decks to pick from, there is something for everyone, even if you only have four common and one uncommon Wildcards left!
How to get cards in the first place
In a previous article we discussed what Historic Brawl actually is, and today we are talking about how to get into the format without having to spend tons of wildcards to do so.
The most important thing you have to remember is that in order to play Historic Brawl decks you only need one copy of each card (Singleton). This makes the format very cheap to maintain in the long run compared to other formats, at least if you are a player that switches decks often and likes to experiment. There are a couple of ways to gain a decent quantity of first copies, let's go through all of them:
Color Challenges & New Player Starter Decks
After completing the tutorial you get access to five mono-color decks and after doing a couple of quests you also get the ten newcomer decks, one for each two color combination. These decks rotate each year and grant you a bunch of rares and mythics. This guide is written with that in mind and also strongly considers the Arena Base Set for card choices. If you want to learn more about the Starter Decks you can read about them here:
Draft
Drafting is hands down the best way to expand your collection and this is especially true for Historic Brawl. If you have a strong win rate and draft on a regular basis you don't really have to do anything different but the average drafter will likely play three drafts per set with a 50% win rate and call it a day.
If the latter is the case, I highly recommend picking desirable rares a bit higher if you don't own a copy yet to grow your collection. You should also definitely watch out for older draft formats as these will be your bottleneck. Sealed is also a decent alternative but gives you less control.
Packs
Opening random packs is generally not a great strategy if you want to get into most other formats in MTG Arena but it is pretty optimal if you want to get into Historic Brawl. Remember: we only want the first copy of any given card so you will run into diminishing returns if you focus on one set too much. If you go to Profile -> Set Collection you can see how many unique cards you are missing from any given set and can make your decisions based on those numbers.
You should also redeem all free pack codes, they give an absolutely insane boost to your collection.
Jump In!
Jump In! is a great and cheap way to earn tons of cards for very cheap. To get the most out of Jump In for Historic Brawl you should stop once you have picked every pack once. I highly recommend doing this if your collection is not very large as the value you gain is absolutely massive. You can also check out our complete event guide here:
What Cards to Craft
This is not a guide to crafting staples for Historic Brawl (that is for a separate guide) but you generally want to spend Wildcards on cards you will unlikely to open in packs. This means you will prioritize sets like JumpStart, Anthologies and everything that has rotated out of Standard as you are unlikely to open packs from these sets.
If you Intend on opening packs for any given set I would also recommend waiting to craft cards from that specific set as any card you open a second copy of is wasted. A very important principle to remember is to stick to one, maybe two colors at the start, craft a lot of good cards in those colors and then expand your collection color by color. This ensures that you have consistently strong decks instead of a lot of medium power decks.
Deckbuilding Philosophy for Budget Decks
As previously mentioned, these decks all require you to spend no more than ten rare/mythic Wildcards each, with some of them technically requiring zero. A lot of decks also try to only include rares and mythics you will also likely use in other lists. Not counting towards the rare and mythic count are the free cards you get from the base set and the 2023 starter decks.
A bottleneck for newer players are also common and uncommon wildcards, the provided lists also try to minimize the amount of different commons and uncommons you have to craft, especially for the mana base. The goal was to offer a list for every playstyle, every guild and color, as well as a 5 color list.
Every single one also comes with a few crafting recommendations and which deck you can try to build next in this article to be more efficient with your Wildcards.
Honorable Mentions
There are two decks in the format that are famous for being very budget friendly: Angrath, Captain of Chaos + Rat Colony and The First Sliver + Tibalt's Trickery Both decks are also infamous for requiring very few decisions during piloting, but I can definitely recommend the rat deck as it will cost you a total of 4 commons and 1 uncommon to build.
The Sliver deck is budget friendly because it utilizes the free dual lands from the Starter Decks very well and only needs The First Sliver, Maze's End, Tibalt's Trickery and Cultivator Colossus.
Budget Angrath
by ImNotFine
Budget Sliver Trickery
by ImNotFine
Light-Paws Voltron
The deck tries to put a ton of Auras on the Commander and protect her with cheap instants. You technically only require the Commander, although I highly recommend spending the Mythic wildcard on Mox Amber.
Total Wildcards:
Recommended Crafts:
Recommended Lists:
Difficulty: Medium
Budget Light-Paws
by ImNotFine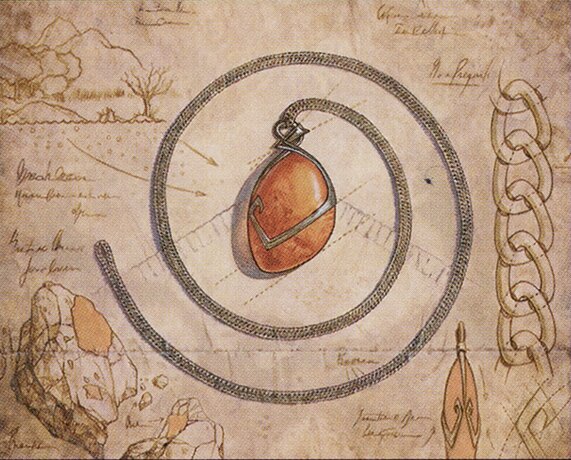 Emry Paradox Combo
This list tries to assemble Paradox Engine and the commander on the battlefield at the same time to loop artifacts from the graveyard, draw the deck and win with Explosive Apparatus.
Total Wildcards:
Recommended Crafts:
Recommended Lists:
Difficulty: Hard
Emry Paradox Combo
by MTG Arena Zone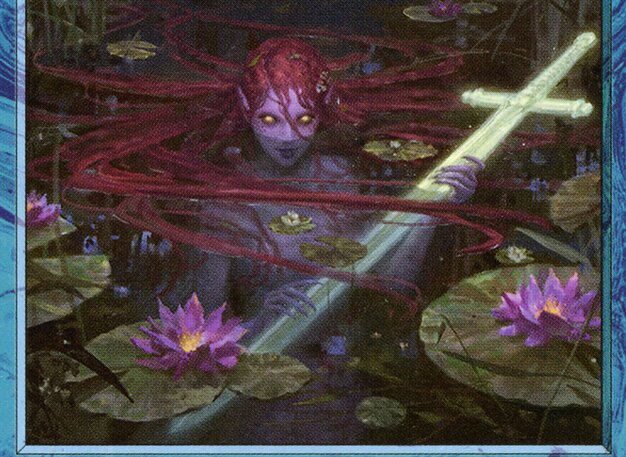 Yawgmoth Sacrifice
Play a ton of cheap creatures to sacrifice to the commander and draw tons of cards to win with cards like Blood Artist. You only need the commander, but you will notice having additional interaction and win conditions if you spend the Wildcards.
Total Wildcards:
Recommended Crafts:
Recommended Lists:
Difficulty: Easy
Budget Yawgmoth
by ImNotFine
Magda Paradox Combo
Magda tries to get 5 treasures on the field to fetch Paradox Engine. From there you can fetch Ancestral Statue into Aetherflux Reservoir to go for a combo kill or take an entirely different route all together and go for an aggro win.
Total Wildcards:
Recommended Crafts:
Recommended Lists:
Difficulty: Hard
Budget Magda
by ImNotFine
Historic Brawl
Ramp
best of 1
Freyalise Elfball
Ramp with your elves and search up Craterhoof Behemoth for the win. Notably there are lots of great elves you should definitely craft if you enjoy this deck.
Total Wildcards:
Recommended Crafts:
Recommended Lists:
Difficulty: Easy
Budget Freyalise
by ImNotFine
Yorion Blink
Yorion Blink tries to abuse the commander's ability to reuse "enter the battlefield abilities" and loop them repeatedly.
Total Wildcards:
Recommended Crafts:
Recommended Lists:
Little to no overlap with other lists
Difficulty: Medium
Budget Yorion
by ImNotFine
Xanathar Control
The deck tries to resolve the commander to drown the opponent in card advantage while controlling the board.
Total Wildcards:
Recommended Crafts:
Recommended Lists:
Difficulty: Medium
Budget Xanathar
by ImNotFine
Tibalt Control
Very similar to the list above, resolve the commander and win with pure card advantage while removing the opponents threats.
Total Wildcards:
Recommended Crafts:
Recommended Lists:
Difficulty: Easy
Budget Tibalt
by ImNotFine
Minsc & Boo Aggro
Try to play the commander as fast as possible and overwhelm the opponent with threats.
Total Wildcards:
Recommended Crafts:
Recommended Lists:
Difficulty: Medium
Budget Minsc & Boo
by ImNotFine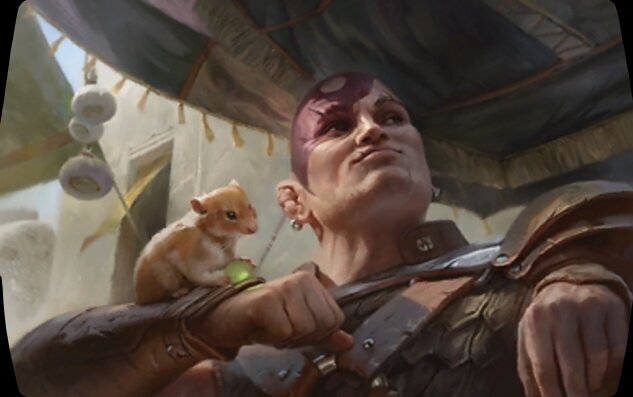 Sythis Enchantments
Resolve the commander and draw a ton of cards with cheap enchantments.
Total Wildcards:
Recommended Crafts:
Recommended Lists:
Difficulty: Medium
Budget Sythis
by ImNotFine
Historic Brawl
Ramp
best of 1