MTG Arena Mythic Decks of August 2023 – Week 5
Feeling lost on what to play this week? Try these innovative decks that players used to reach Mythic this season!
Hi! I am Vertyx, and I would like to welcome you to my Mythic Decks of the Week article for the last week of August 2023! I will go over the most interesting decks that made it to Mythic on MTG Arena last week. Lets take a look at all the decks that people ended the season with
Alchemy Naya Djeru by Nico Vct
Naya Djeru by Nico Vct
by Vertyx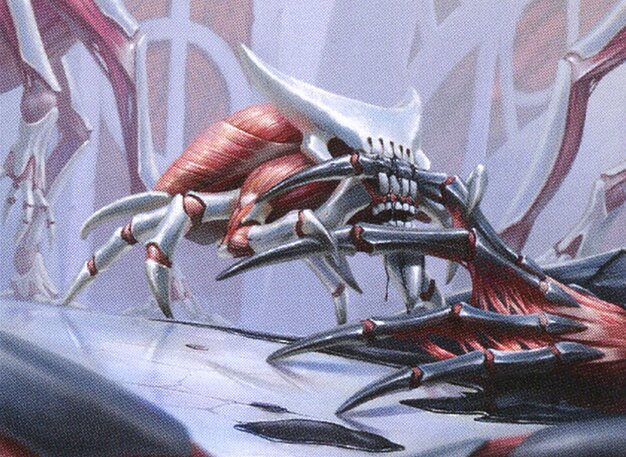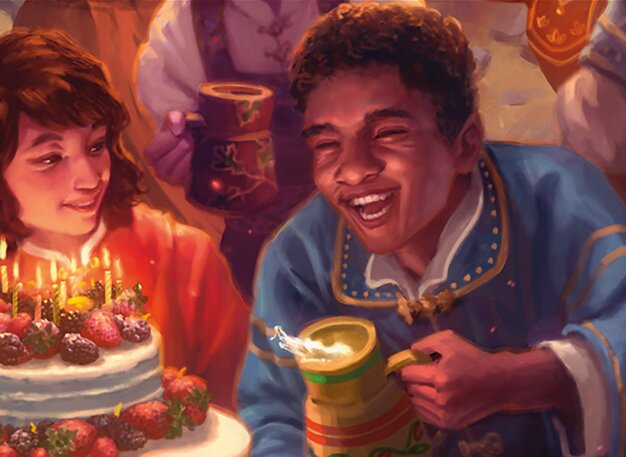 60 Cards
$365.83
15 Cards
$23.37
First deck to take a look at is Alchemy Naya Djeru by Nico Vct!
Winota, Joiner of Forces is a really fun deck enabler that exists in other formats but the card never made it to alchemy. For people who wanted to port the playstyle to alchemy, it was really hard to replace WInota since it provided a really unique and powerful effect but brother's war brought us Djeru and Hazoret which provides a slightly different effect, but enables a deck with a similiar gameplan.
Same as Einota, this deck also has a lot of cheap creatures that provide ramp like Delighted Halfling and Prosperous Innkeeper or they provide strong effects that enable the aggro gameplan like Thalia, Guardian of Thraben or Adeline, Resplendent Cathar. When you get to 5 mana you become able to cast Djeru and Hazoret which is the namesake card of this deck.
When it attacks you get to look at the top six cards of your library and choose a legendary creature out of it which you get to cast for free! And you got cards like Etali, Primal Conqueror or Wyll, Pact-Bound Duelist to get the most out if the ability if you get to resolve it!
Even that the card is not that powerful as Winota, the deck still shares a really similar gameplan so if you were a fan of Winota's playstyle, this deck will be the right choice for you.
Alchemy Orzhov Midrange by Altheriax
BW Convoke Ring
by Altheriax
60 Cards
$547.76
15 Cards
$387.49
Second Alchemy deck on the list is Orzhov Midrange by Altheriax!
This deck takes an advantage of a bunch of cheap creatures to abuse the convoke mechanic and sac outlets like Rite of Oblivion to provide additional value thanks to the creatures death triggers. Starting of with the one drops which include Scorn-Blade Berserker, Cursebound Witch or Shambling Ghast they all have a death trigger so you can get value from using them as sacrifice fodder. The 2 drops also include cheap creatures like Juggernaut Peddler or Orcish Bowmasters so you can assemble a big board as soon as possible.
When you get those creatures onto the field, you can start using your payoffs which include Knight-Errant of Eeos or Pile On where both of them abuse your cheap threats thanks to the convoke mechanic and Rite of Oblivion which acts as a strong 2 for 1 removal effect thanks to your creatures that you actively want to sacrifice. If card shortage becomes an issue you also got 4 copies of The One Ring which is one of the best card advantage effects in the format.
Alchemy Dimir Control by Ironic_Velvet
Dimir Control by Ironic_Velvet
by Vertyx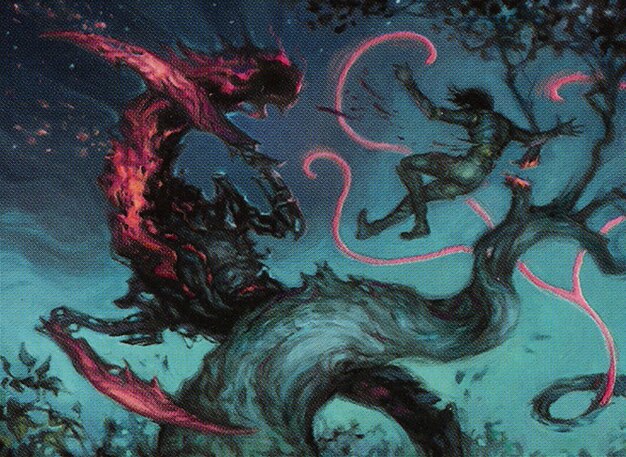 60 Cards
$513.03
15 Cards
$8.47
The third and last Alchemy deck to take a look at is Dimir Control by Ironic_Velvet!
This deck uses the best cards that dimir colors have to offer to create a potent control deck. The most important part of a control deck are its interaction spells which this deck has a plenty of them. As ussualy the interaction spells in Dimir are counterspells like Make Disappear, removal like Go for the Throat and in this case also disruption in the form of cards like Liliana of the Veil or Orcish Bowmasters.
As with every control deck you also need a way to accumulate card advantage. This deck does that in an interesting way by mostly playing cards like Agent of Raffine and Siphon Insight where both of these give you cards, but from the opponents deck! But don't worry, if you will find yourself searching for a specific card in your deck you also got Lórien Revealed.
The rest of the deck is filled up with a bunch of generally good cards, those for example include A-The Meathook Massacre which is a great boardwipe effect if you got enough mana and Sheoldred, the Apocalypse which is able to catch some decks off-guard and take the game over by itself.
Explorer Archfiend Trix by natchobvious
Archfiend Trix by natchobvious
by Vertyx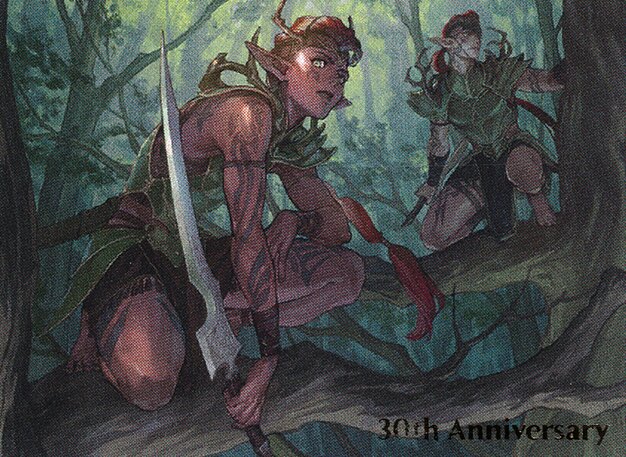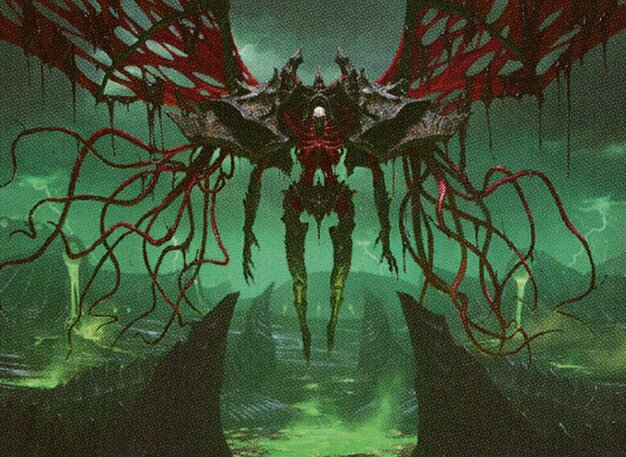 Moving onto Explorer, lets take a look at Archfiend Trix by natchobvious!
This decks name goes as deep as the beginnings of the entire game of magic. Trix was a deck that saw popularity starting around the year 2000 in the Extended format where it stayed as a contender for a long time. The idea of the deck was to donate Illusions of Grandeur and wait until the opponent wasn't able to pay the cumulative upkeep resulting in them loosing 20 life and hopefully loosing the entire game. You can learn more about the deck on the MTG Wiki.
This deck aims for a similiar gameplan but with different cards. The core of the deck is Archfiend of the Dross and Metamorphic Alteration where you want to cast Metamorphic Alteration onto an opponent's creature and make it a copy of Archfiend of the Dross which you had on the battlefield. Thanks to the Metamorphic Alteration target already being on the battlefield it doesn't get any oil counters and results in getting the "you loose the game" trigger in their upkeep thanks to Archfiend of the Dross.
This deck goes all in on the above mentioned combo with ramp in the form of Elvish Mystic or Llanowar Elves and tutors in the form of Heliod's Pilgrim, Neoform or Eldritch Evolution.
Abzan Rosie and Sam combo by pompon_cookie
by Vertyx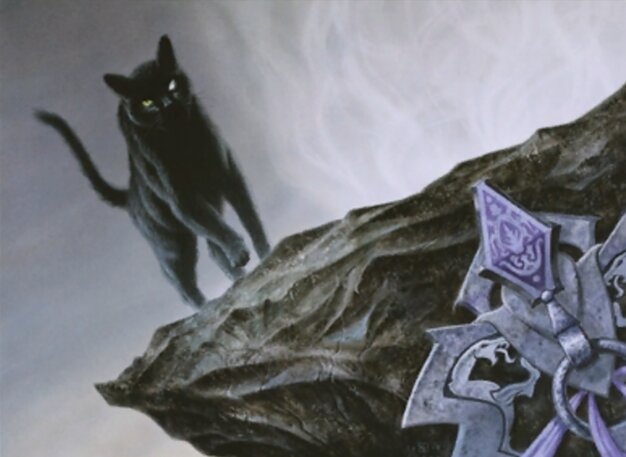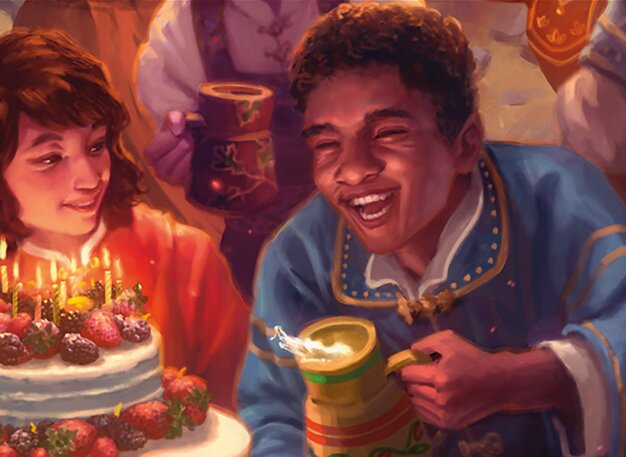 60 Cards
$741.83
15 Cards
$86.67
The last deck to cover is Historic Abzan Rosie and Sam combo by pompon_cookie!
This deck takes an advantage of not only one but two creature combos in one deck! Because of that the deck is fully commited into the combo playstyle and aside from the combo pieces it mostly plays cards that either accelerate you or help you in getting your combo pieces.
The two combos itself are Cauldron Familiar, Samwise Gamgee and any sac outlet (Woe Strider in this case) which gets you infinite ETB triggers from Cauldron Familiar thanks to Sam which gets you a food token every time a creature enters the battlefield and the second combo includes Rosie Cotton of South Lane and Scurry Oak which lets you create as many 1/1 tokens you want thanks to Scurry Oak creating a 1/1 token every time you put a counter on it and Rosie Cotton of South Lane which lets you put a counter on a creature every time you create a token resulting in an infinite combo.
The rest of the deck is filled with ramp which includes Gilded Goose or Delighted Halfling, disruption in the form of Orcish Bowmasters and cards that help you search for your combo pieces which are Collected Company and Chord of Calling.
Thats it for today, stay tuned for next weeks article which will bring us the early Mythic decks that people reached Mythic with at the start of the season and the new set!
Enjoy our content? Wish to support our work? Join our Premium community, get access to exclusive content, remove all advertisements, and more!
No ads: Browse the entire website ad-free, both display and video.
Exclusive Content: Instant access to all exclusive articles only for Premium members, at your fingertips.
Support: All your contributions get directly reinvested into the website to increase your viewing experience!
Discord: Join our Discord server, claim your Premium role and gain access to exclusive channels where you can learn in real time!
Special offer: For a limited time, use coupon code L95WR9JOWV to get 50% off the Annual plan!