MTG Arena Mythic Decks of September 2023 – Week 1
Feeling lost on what to play this week? Try these innovative decks that players used to reach Mythic this season!
Hi! I am Vertyx, and I would like to welcome you to my Mythic Decks of the Week article for the first week of September 2023! I will go over the most interesting decks that made it to Mythic on MTG Arena last week. Lets take a look at all the decks that people started the season with!
Standard Golgari Midrange by Cardakeys
Golgari Midrange by Cardakeys
by Vertyx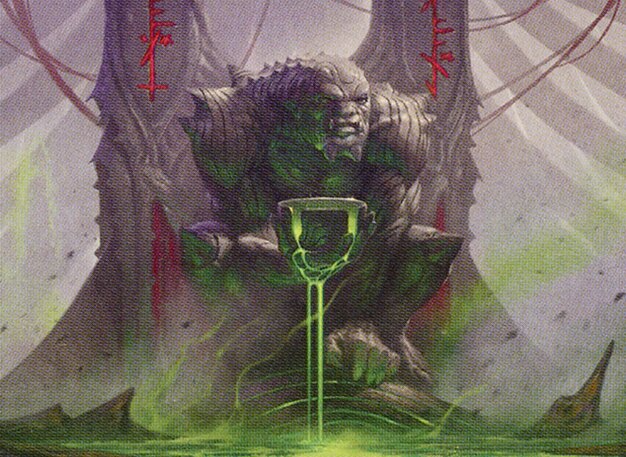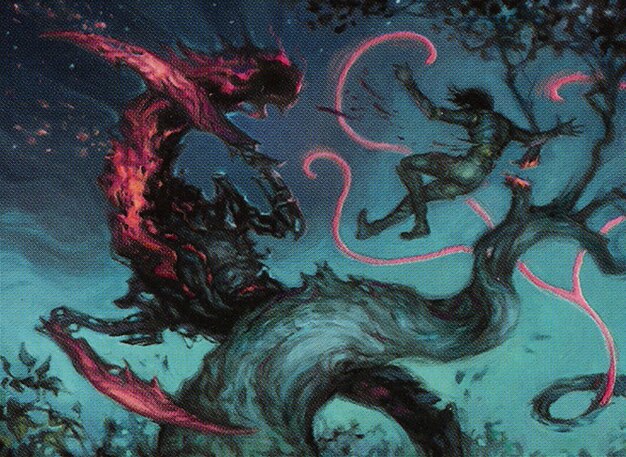 60 Cards
$588.6
15 Cards
$53.23
First deck to take a look at is Standard Golgari Midrange by Cardakeys!
Golgari got a lot of new toys in the new set so lets take a look at all of them that made it into this decklist! Starting with the planeswalkers the list plays Liliana of the Veil as a great disruption effect and a new planeswalker Ashiok, Wicked Manipulator as a strong top end that can get you cards.
Moving onto the threats we already starting with a new card which is Mosswood Dreadknight which slots really well into the archetype since its able to provide a bunch of value from a single card.
Moving up you got the classic threats which include Tenacious Underdog, Graveyard Trespasser, Glissa Sunslayer or Sheoldred, the Apocalypse.
Same goes for removal which also has a lot of stock cards like Cut Down or Go for the Throat but it starts to get interesting again with the enchantments. First one is The Huntsman's Redemption which provides some strong effects for only 3 mana and Virtue of Persistence which is a great top end card with a cheap removal spell attached to it!
And also the manabase now has access to Restless Cottage which is able to provide a 4/4 creature out of your land if you need to finish the game quicker!
Standard Mono-Blue Tempo by Interrupter Jones
Mono-Blue Tempo by Interrupter Jones
by Vertyx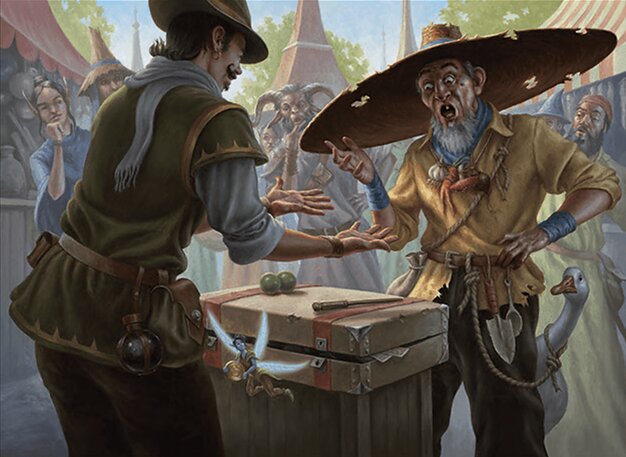 60 Cards
$80.98
15 Cards
$44.35
Second deck on the list is Standard Mono-Blue Tempo by Interrupter Jones!
As with most decks this one also got upgraded, but first lets go through the general gameplan of the deck. As with most tempo decks you got a few cheap threats that are able to connect while you control the board with counterspells and those include Haughty Djinn or Tolarian Terror where both of them are able to finish the game fast for not so much mana invested.
The rest of the deck is instant and sorcery spells that this whole deck revolves around. Starting at the 1 mana cards the deck has cheap interaction in the form of Spell Pierce or Fading Hope but also Consider to dig for more cards. Moving up you get to better counterspells in the form of Make Disappear and also Moment of Truth which also lets you dig for more cards.
And the more expensive cards which are Thirst for Discovery and Flow of Knowledge are there to get a lot of card advantage at instant speed.
And now lets get at the new cards! Those include Horned Loch-Whale which serves as a removal spell on top of being a huge and hard to deal with threat. And the second card is Sleight of Hand which also serves as a card selection spell like Consider.
Standard Mono-White Humans by 3uvnPgSiIxfgCK6
Mono-White Humans by 3uvnPgSiIxfgCK6
by Vertyx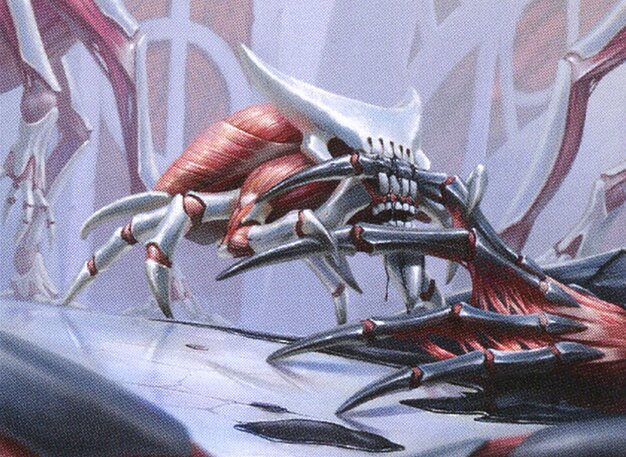 The third deck to take a look at is Standard Mono-White Humans by 3uvnPgSiIxfgCK6!
A Mono-White aggro list that also got upgraded with a bunch of new cards. As again I will cover the gameplan of the deck and then point out the upgrades. Starting with the threats you got a lot of synergistic aggro cards like Hopeful Initiate, Coppercoat Vanguard or Adeline, Resplendent Cathar so you are able to finish the opponent as soon as possible.
Of course creatures are not enough even for an aggro deck so you also need removal in the form of Ossification, disruption in the form of Invasion of Gobakhan and value from The Restoration of Eiganjo.
Moving onto the upgrades lets start with Werefox Bodyguard which is a removal and a threat in one card so it slots right into the archetype. And the other upgrade is Virtue of Loyalty which lets you get a 2/2 for 2 mana with the adventure and then later the actual enchantment which should finish the game really quickly.
Standard Domain Ramp by Cardakeys
Domain Ramp by Cardakeys
by Vertyx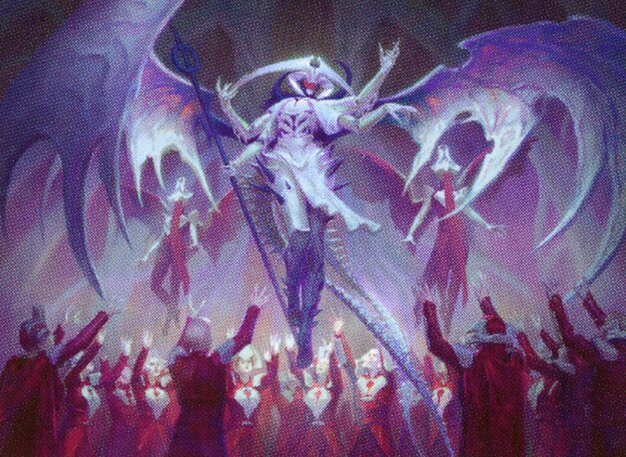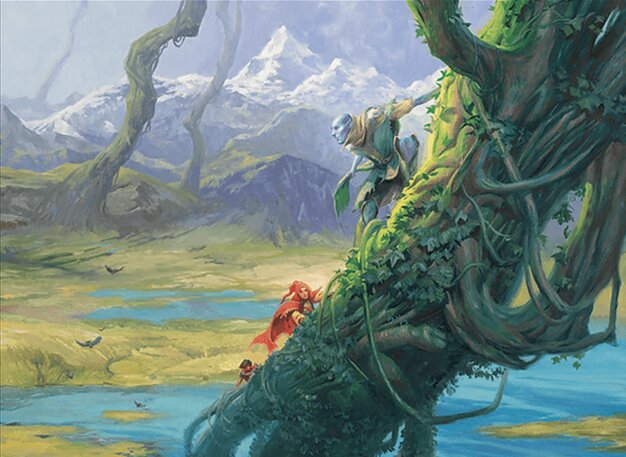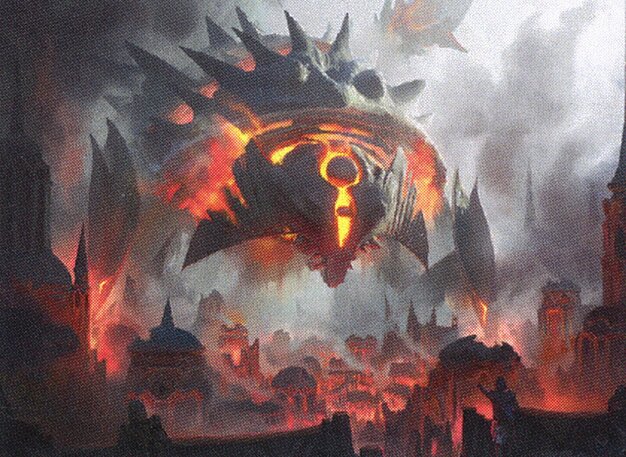 60 Cards
$365.94
15 Cards
$27.79
The last Standard deck to take a look at is Domain Ramp by Cardakeys!
Domain ramp is an established archetype of the format that aims to ramp into huge threats to take over the game with value from ETB triggers like Atraxa, Grand Unifier or a lot of threats from Herd Migration. Of course ramping with cards like Topiary Stomper or Invasion of Zendikar is not enough so the deck also got removal in the form of Leyline Binding, Ossification and Sunfall to control the board from annoying threats.
This deck also got new toys and in this decklists its Up the Beanstalk which in this deck is able to fuel you with a lot of cards since your deck mostly consists of finishers that cost 5 or more mana.
Alchemy Mono-Black Midrange by luigimonte
Mono-Black Midrange by luigimonte
by Vertyx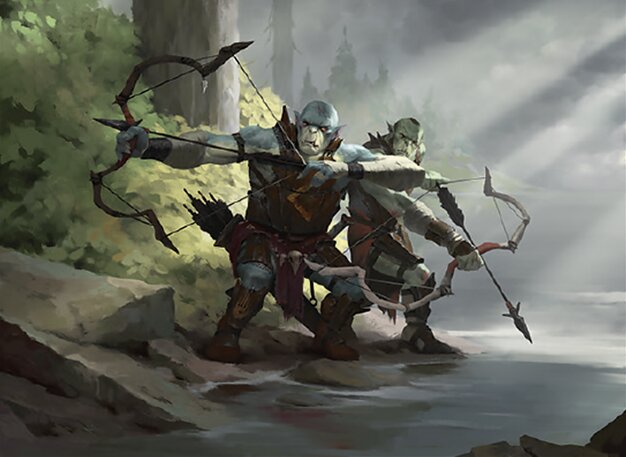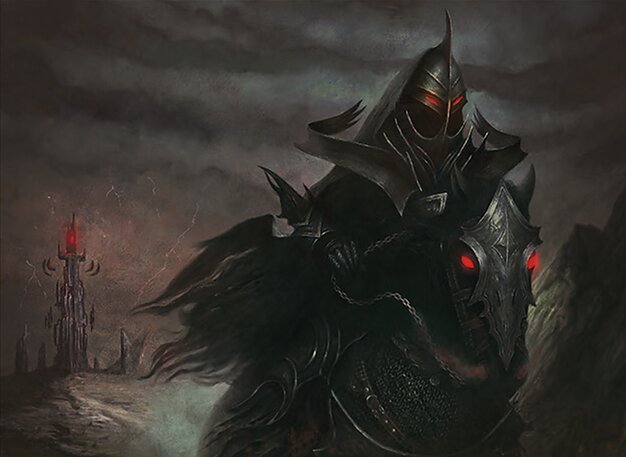 60 Cards
$958.59
15 Cards
$45.55
The last deck to cover is Alchemy Mono-Black Midrange by luigimonte!
Mono-Black Midrange has been a strong contender in standard and this pilot chose to try that in Alchemy. Lets start with the threats that consists of a lot of powerful cards like Orcish Bowmasters, Sheoldred, the Apocalypse or Phyrexian Fleshgorger but also 7 copies of Nazgul which in multiples becomes very large.
Of course you also need to connect with those threats and for that you got removal in the form of Cut Down, Go for the Throat and Pile On to clear the board of annoying blockers. And then the deck also has 4 copies of The One Ring when the deck runs out of cards.
Thats it for today, the new set has brought us a lot of upgrades into decks. There is possibly even more that has yet to be discovered so stay tuned for the next weks article where we will hopefuly uncover those!
Enjoy our content? Wish to support our work? Join our Premium community, get access to exclusive content, remove all advertisements, and more!
No ads: Browse the entire website ad-free, both display and video.
Exclusive Content: Instant access to all exclusive articles only for Premium members, at your fingertips.
Support: All your contributions get directly reinvested into the website to increase your viewing experience!
Discord: Join our Discord server, claim your Premium role and gain access to exclusive channels where you can learn in real time!
Special offer: For a limited time, use coupon code L95WR9JOWV to get 50% off the Annual plan!