Decathlon Event 5: The Brothers' War Traditional Draft Guide
Decathlon Event 5 features The Brothers' War Traditional Player Draft! Learn how to draft, build, and play the best decks in our guide.
Hey everyone! We have finally come out the other side of the Decathlon rabbit hole from Dominarian Sealed deck and it was indeed a wild ride. The next stage is bringing us back down to earth a bit with a trip into The Brothers' War Traditional Draft.
By now almost everyone knows the general concepts of the expected archetypes based off of the signpost uncommons. Instead, I am going to be highlighting some Traditional Draft trophy decks (5 wins) that The Draft Lab have racked up that were a bit different than expected. I'll also be giving you some tips and tricks because I'd never send you on a dangerous journey empty handed.
Of course, I have to get the normal event info out of the way. Since this is best of three, you will be playing until five wins or two losses. It costs 2000 gold to enter and if you get maximum wins you get to double up your gold and get that ever-important Decathlon token. If you don't quite get there, you instead get an insignificant number of packs.
While the return isn't great, this is actually a great way to get in some Traditional Draft practice for a relatively cheap cost.
Event Details
Duration: January 7, 2023 @ 8:00 AM PST to January 10, 2023 @ 8:00 AM PST
Format: The Brothers' War Phantom Traditional Player Draft
Entry Fee: 2,000 Gold or 400 Gems
Ends After: 5 wins or 2 losses, whichever comes first
Match Structure: Best-of-three matches (BO3)
Rewards
| Wins | Reward |
| --- | --- |
| 5 wins | 4,000 Gold + Decathlon token |
| 4 wins | 3 packs |
| 2-3 wins | 2 packs |
| 1 Win | 1 pack |
| 0 wins | No rewards |
| Entry Reward | Bronze Sundering Titan Sleeve |
Pack Rewards
Packs awarded during Decathlon events can be from sets legal in Standard or Historic:
Standard main set: 40%
Non-Standard main set pack: 40%
Alchemy set – 10%
Mythic pack: 10%
You can enter the Decathlon events as many times as you want, but you can only get one decathlon token from each event. You also need to get three different tokens to be able to enter the finals so make plans to play other events if you want to get your hands on some of those sweet finals prizes.
Decks
Azorius Go Wide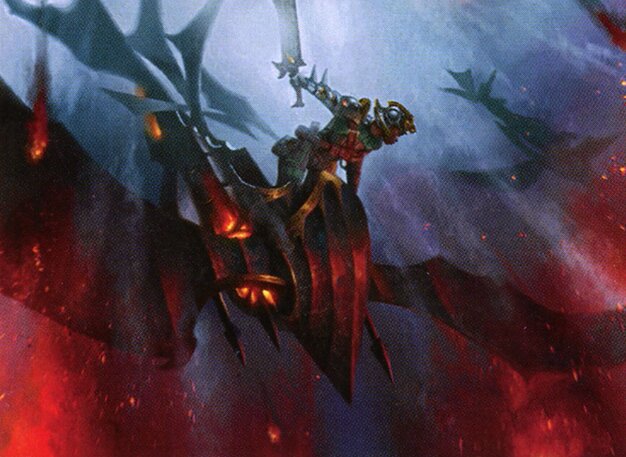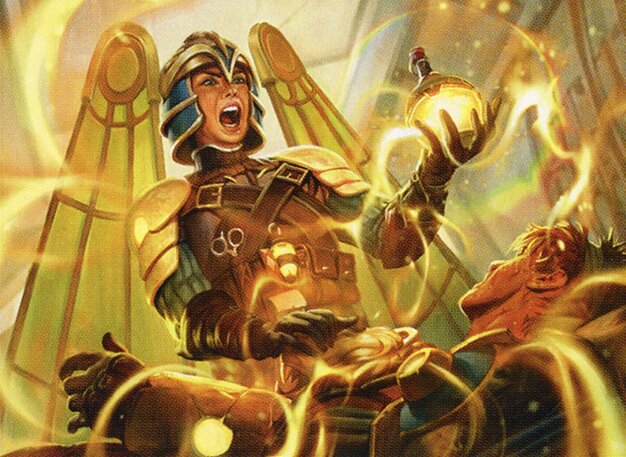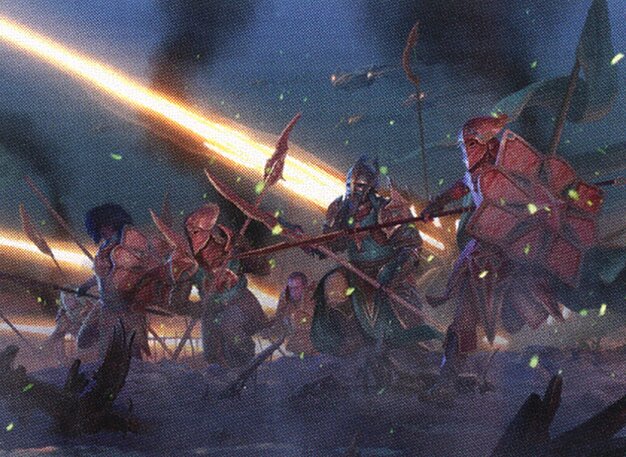 40 Cards
$11.82
Sideboard
22 Cards
$5.6
This was an Azorius trophy by my podcast partner Floridamun. As you can see it was more of an aggressive go wide strategy than the traditional soldier build. It really takes advantage of In the Trenches to overwhelm the opponents before they have a chance to setup. That extra removal on a Glorious Anthem went a long way especially when it was backed up by double Static Net.
It even had an artifact package with Urza, Prince of Kroog which allowed him to go over the top of other decks if the game went long.
The most interesting inclusion is Kayla's Reconstruction which is usually a junk rare that you can pick up late. With fourteen hits available, it can actually play a strong role in this deck usually adding two three drops on turn five.
Mono Black Corruption
BRO Trad Mono Black
by j2sjosh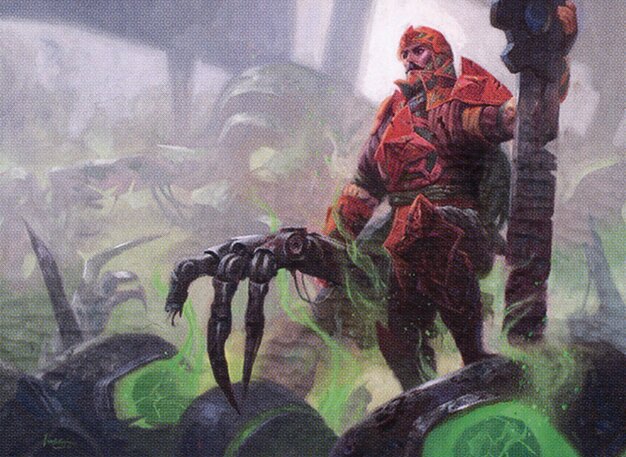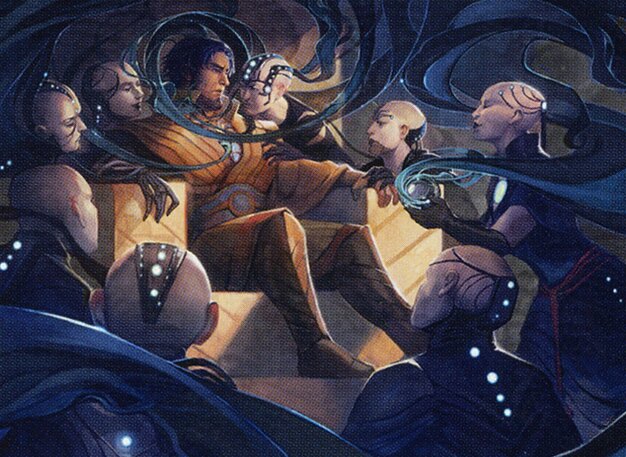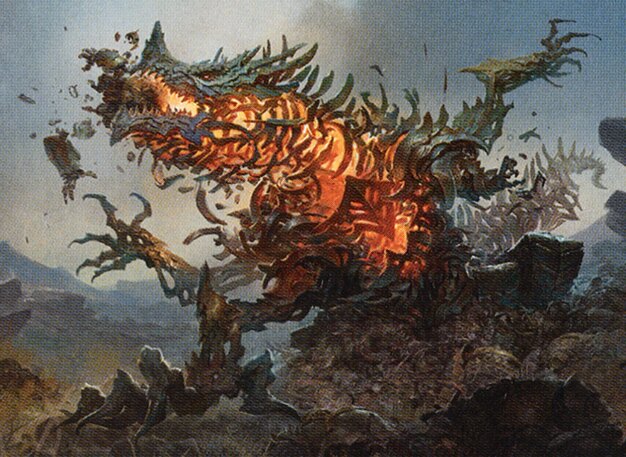 40 Cards
$25.74
Sideboard
23 Cards
$5.95
This was one of the most fun and absurd decks I've seen in the format. Yes, that is five…count em…five Corrupts. Many an opponent left a game much more Corrupted than when they started it.
One of the key reasons I choose to highlight this deck was that it was playing eighteen lands. Most people instinctively want to cut a land when they are mono colored, but this deck is a rare example of one that should actually be going up on lands. Similar to the old standard mono black control decks, you really don't want to be missing land drops when your game plan revolves around Corrupt (and in this case Cityscape Leveler too). It also has mana intensive things like Clay Revenant with Transmogrant Altarand Thraxodemon going on.
It is not playing the normal attrition-based game that other decks are seeking to play where drawing one less land is the difference between winning and losing. In this case, drawing one less land is more likely to prevent you from performing the game actions that you need to win so you add one instead.
Izzet Control?!?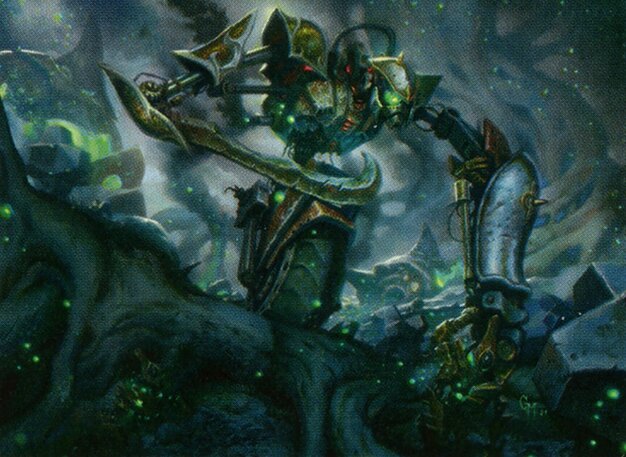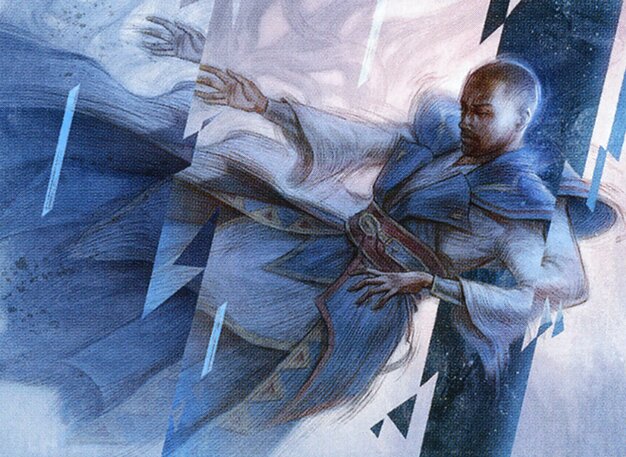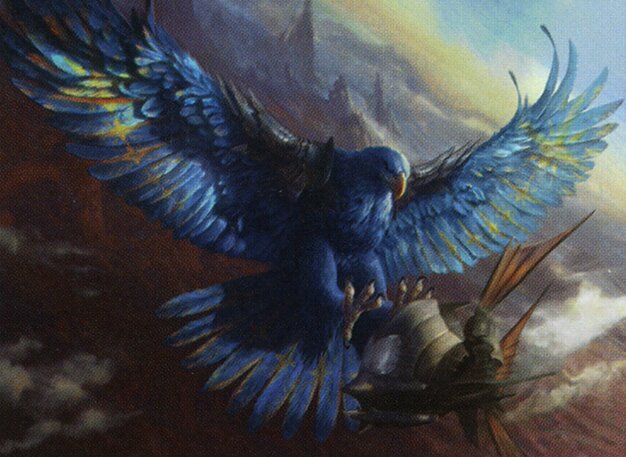 40 Cards
$14.12
Sideboard
22 Cards
$7.04
I dare you to name a more iconic duo than Third Path Iconoclastand spells. Seriously don't underrate how insane that card can be. Dropping it on turn two has probably caused more expletives than any other card in the format.
You're probably wondering why I am highlighting this when Izzet spells is one of the classic things to be doing. It's because there weren't a lot of the typical cantrips available so this version played as more of an Iconoclast control deck with four counterspells. With a whopping ten instants, it made it very difficult for the opponent to successfully attack in when an army of 1/1s could suddenly appear.
Boros Explosion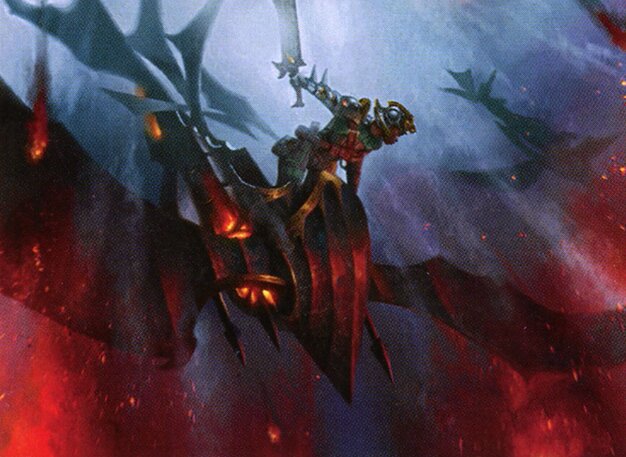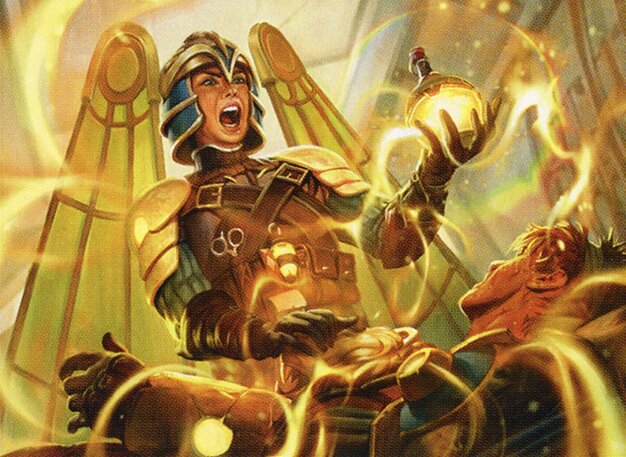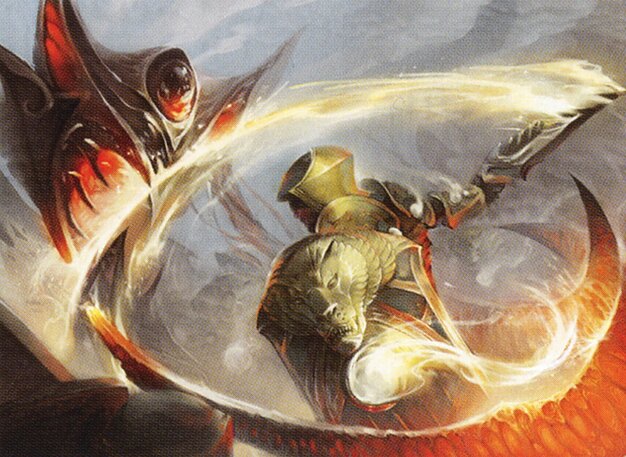 40 Cards
$13.6
17 Cards
$4.25
While the normal Boros decks like to overwhelm the opponent quickly, this version preferred to build up to a crescendo before avalanching the opponent into oblivion. Dropping a Mass Production with Fallaji Vanguard out added a ridiculous eight damage while also providing a huge board to take advantage of the much-maligned Mishra's Onslaught. This is a great example of building your deck to take advantage of synergies instead of sticking to tier lists or the expected builds.
Five Color Shenanigans
Bro Trad Stalwarts
by j2sjosh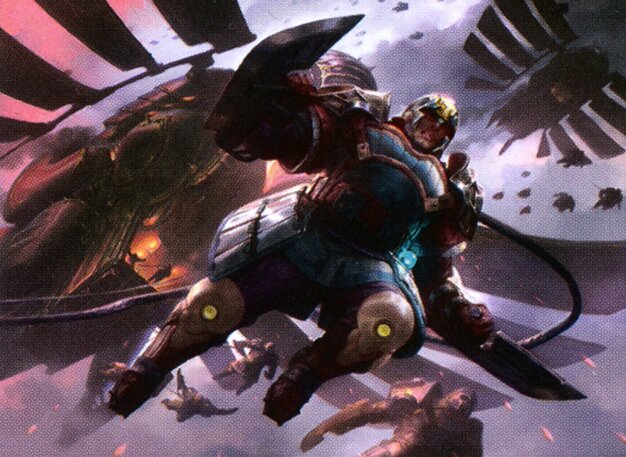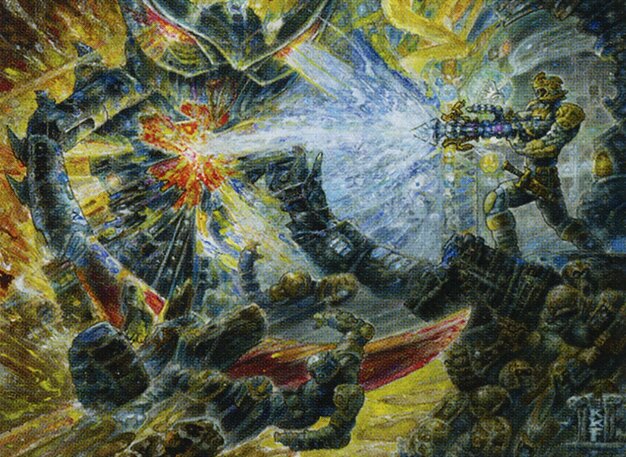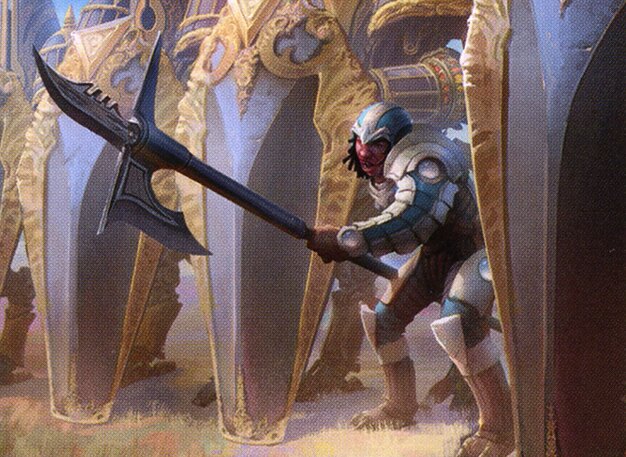 40 Cards
$11.92
Sideboard
19 Cards
$6.89
I know you all just looked at this and were like what in the what just happened here and how did it trophy. Don't underestimate the power of Citanul Stalwart as it can lead to crazy piles like this where you just grab whatever power cards are available to you and go to town on your opponent. Honestly this is one of the most fun decks to play in the format and it puts up good results when it comes together.
Tips and Tricks
Sideboarding is very important in best of three so don't forget to pick up relevant cards like Disenchant or Shoot Down.
Sideboarding means a lot more than just bringing in obvious answer cards. It's an opportunity to trim a land on the draw or sculpt your deck to match up better with your opponent. For example, if you are in a mirror match you can make your curve just a little bit bigger than your opponent so that you can have a slight advantage at every turn.
Do not underestimate fixing effects like Energy Refractor as the data fails to do them justice. They can do a lot including triggering Third Path Iconoclastand enabling off color unearths. This includes all the Cantrifacts from the retro artifact slot.
Speaking of off color unearth, this is a scrapwork format and we're just living in it. Scrapwork Cohort and Scrapwork Mutt should make the cut in almost any deck you build especially if you have 1-2 ways to enable the unearth.
As we discussed earlier, formulating a plan and sticking to it is going to get you a lot farther than taking generic good cards in your colors.
If this is your first event since 1994, do I have some news for you about Ivory Tower…Seriously just don't play that card..literally ever.
One of the most common mistakes I've seen people make is targeting their opponent with Gnawing Vermin. There is unearth and recursion in this format, you are just fueling their deck for them. In general, self-mill good, slow mill opponent bad.
Be careful about attacking on an empty board with any cheap valuable creatures against white when they could have Deadly Riposte or Ambush Paratrooper. In most cases, you don't want to give up the potential value in exchange for a point of damage.
While less common to run into because it is a mythic, for some reason everyone forgets about the text on Myrel, Shield of Argive. The other rare thing that people forget about is that Liberator, Urza's Battlethopter lets you play other things at instant speed.
The pile of Goblin Blast-Runners deck is still a real thing when it comes together. With a lot of people doing their first draft of the format, you might be able to take advantage of this.
Don't be the person who uses Gix's Caress on Obstinate Baloth. I'm not naming names, but if you listen to the next episode of the podcast, you'll find out who did that.
Aeronaut's Wings has been an overperforming card 23 for me multiple times.
If you haven't had the opportunity to slap Mightstone's Animation on a Levitating Statue, I'd highly recommend giving it a whirl.
Don't be the three color Tocasia's Dig Site player.
Phyrexian Processor sure isn't what it used to be. There will be rare times it outright wins the game for you, but there will be a lot more times when you pay four mana to let your opponent's Disenchant double Fireblast your face.
Howling Mine is great with Citanul Stalwart since you'll be the only one partaking in the extra cards.
Wrap Up
Thanks for stopping by for another dose of some J2SJosh ramblings about limited. Now just come off the top rope like Randy Savage on your opponents and get that Decathlon token on the first try. Check back in a few days for the next step when we'll be talking about Kamigawa: Neon Dynasty bot draft. Until then, stay classy!
If you have any questions, let me know in the comments below.
You can also find me at:
Past Events
Enjoy our content? Wish to support our work? Join our Premium community, get access to exclusive content, remove all advertisements, and more!