MTG Arena Meta Snapshot: The Brothers' War Week 6
Want to know how The Brothers' War has impacted Arena? Find out what DoggertQBones believes are the largest changes in Alchemy, Explorer, Historic, and of course, Standard after the sixth week of The Brothers' War!
Hello everyone! We're back with another week of the MTG Arena Meta Snapshot! While Standard is generally going to be the talk of the town, that doesn't mean there hasn't been an impact in other formats as well! To that end, I'll be giving a brief overview on the state of affairs, so to say, for each of the formats so you can be kept up to date on the newest trends! The first step to attacking a metagame is understanding it, so I'm hoping that this is helpful to those looking to get ahead of the competition! To that end, if you want to read last weeks, you can check out the link below!
For clarity's sake, I'll be going over each of MTG Arena's Constructed formats in alphabetical order – Alchemy, Explorer, Historic, then Standard for your convenience. Without further ado, let's dive right in!
Alchemy
The Alchemy qualifiers are coming up, but they still a bit far so there hasn't been too much change in Alchemy thus far. For Bo3, Rakdos Sacrifice and Goblins are still very much the decks to beat, but I'm sure as the qualifier gets closer, we'll see substantially more innovation as people attempt to get an edge in Arena's least explored format. However, for Bo1 which is substantially more played than Bo3, there have been a few things of note!
Naya Lifegain
Naya Lifegain
by DoggertQBones
It seems that Naya has very much cemented itself as the deck to beat in Bo1, and for good reason. You get to be an aggressive deck that's also really strong against other aggressive strategies by the virtue of all the life gain you have! That's a pretty good deal when Bo1 is generally all about the speed at which your deck can do its thing! On top of that, you're just playing a pile of extremely efficient creatures that work well by themselves and incredible well in tandem with the other synergies of the deck making this quite the powerful option. As long as Bo1 Alchemy stays aggressive, this seems like an excellent choice.
Mardu Angels
Mardu Angels
by DoggertQBones
A functional port from Standard barring the Angel of Unity, Mardu Angels has been doing reasonably in Bo3 but made its way into Bo1 as well! In a similar vein to Naya Lifegain, you are a proactive deck that works well against other aggressive decks, but instead of leveraging life gain (which the deck still has, it just isn't the star of the show), you have excellent defensive creatures to clog up the board. The best part about Angels is that once you have the board cemented up, you can turn the corner in an instant as the opponent likely can't block your threats, letting you kill them within a turn or two.
Right now, it seems like the metagame for proactive anti-creature decks as all variants of Mono Red have been performing spectacularly well, so if you want to take advantage of that, these both seem like strong options.
Explorer
With Explorer Anthology II out for some time now, we've seen a decent amount of shakeups in Explorer thus far. First, Mono White Humans and Mono Green Devotion have completely taken over the meta. As those were the two decks that were most obviously good from the injection of Nykthos, Shrine to Nyx and Brave the Elements, its no surprise that these decks rose to prominence. However, two decks have started to make great strides in Explorer – one old favorite, and one relatively new option.
Mono Blue Spirits
Mono Blue Spirits
by MTG Arena Zone
60 Cards
$112.38
15 Cards
$71.89
This probably isn't too much of a shocker, but Mono Blue Spirits has started to rise back up in the rankings again. With Mono Green Devotion being an excellent matchup and Mono White not being nearly as bad of a matchup as advertised, Mono Blue seems like an excellent choice right now. For Mono Green, all you have to do is play a few things, counter anything that costs five or more, and you can call it a day! For Mono White, as long as you curve out and potentially counter one of their high impact cards, the matchup really isn't that bad. While I don't know if Mono Blue is the literal best choice right now, it's definitely an excellent choice.
4 Color Keruga Fires
4C Keruga Fires
by DoggertQBones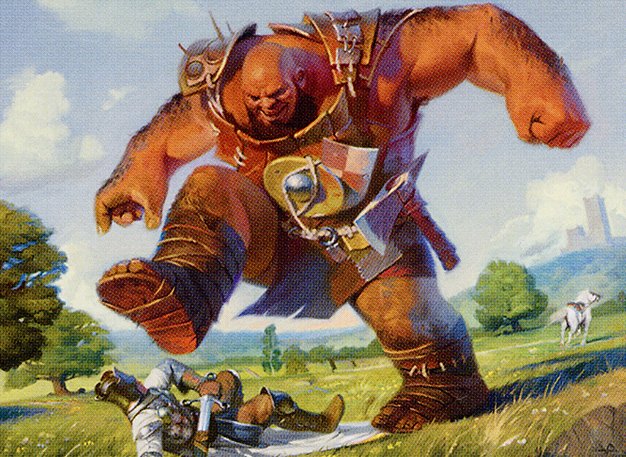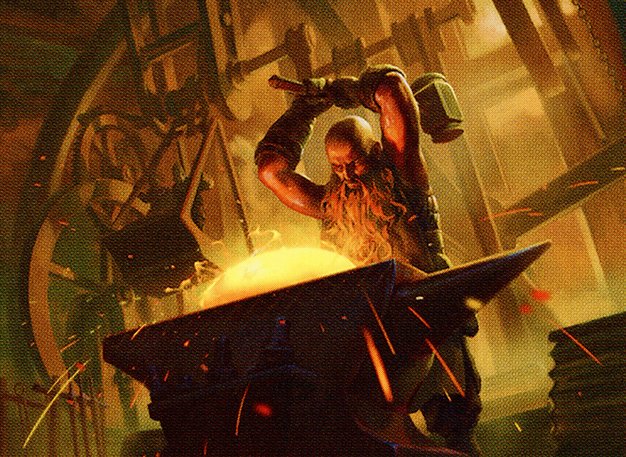 60 Cards
$555.94
15 Cards
$67.11
The curveball that's been tearing up ladder last week is a deck I literally just moved down into Tier 3 – 4 Color Keruga Fires! So, why did I rank it low and why has it been doing well? Was I completely wrong about it? Completely, no. Wrong, obviously to some degree! Keruga Fires is a very weird deck that's definitely looking to attack particular metagames. Since your curve is so clunky, your cards have to be higher impact as if they aren't, then you're just going to get steamrolled. However, how the deck happens to be built now actually lends itself extremely well to this metagame. You have a lot of anti aggro tools in Bonecrusher Giant and Temporary Lockdown to help deal with aggro decks like Mono White Humans and you have your broken Fires of Invention turns to deal with more late game decks like Mono Green Devotion.
While it has been performing well, I really only expect it to perform well as long as the metagame remains so homogenized with Mono White and Mono Green being the most represented archetypes. As it comes back to a more balanced metagame, it'll definitely lose a lot of stock, but until then, enjoy your Hippo!
Historic
There hasn't been too many changes in Historic this week either, but we can discuss one deck in particular.
Let's talk Izzet Wizards.
Izzet Wizards
Izzet Wizards
by Altheriax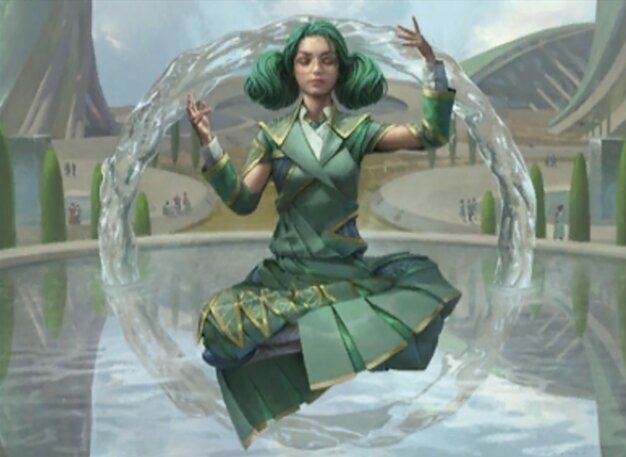 60 Cards
$302.07
15 Cards
$49.97
Izzet Wizards has been a popular deck since its inception (shoutout to the very powerful wizard, h0lydiva) and quickly took both Bo1 and Bo3 ladder by storm. For the longest time, it seemed that it was the best Bo1 deck since you were extremely fast, had interaction, and was extremely punishing to any clunkly draws or stumbling. However, is it possible that it may be unseated as the best Bo1 deck?
Boros Thopters
Boros Thopters
by DoggertQBones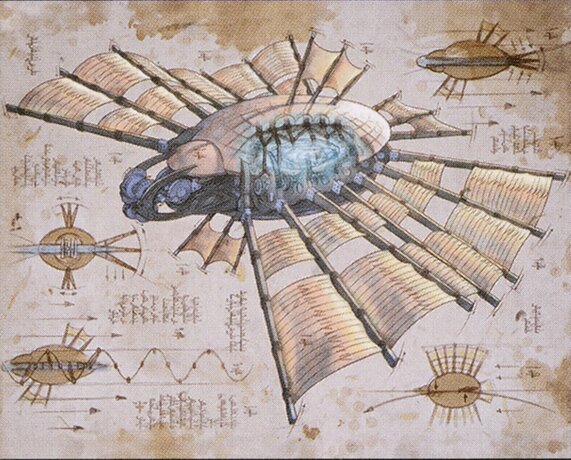 Boros Thopters was the brainchild of our very own Altheriax, and similar to Wizards, took both ladders by storm. For a little bit, this seemed to be the best Bo3 deck which isn't something Wizards could claim, however, it may be coming up on top in Bo1 as well! Realistically, Thopters hits all the same notes that Wizards does, but has a few tradeoffs.
First, the deck isn't as interactive as Wizards is. Wizards has a bunch of burn spells it can leverage for interaction or velocity where Thopters just has Portable Hole and Yotia Declares War.
Second, I would argue that Boros isn't as fast on average compared to Wizards. Without turn three nut draw kills, you're probably looking at turn four or five wins more often than not with Thopters where Wizards it'll be rare you need more than turn four to get the job done.
These points make it seem like Thopters is worse than Wizards, so what gives? Well, once again, two factors we have to consider!
The first factor to consider is that Thopters is very well positioned against Wizards. Portable Hole is a tremendous pain for Wizards, Esper Sentinel is a huge annoyance, and Retrofitter Foundry can produce a stream of 4/4s that Wizards will struggle to deal with. Furthermore, you also have two Shadowspear which can recoup a lot of the lost life in a hurry, especially in conjunction with Michiko's Reign of Truth, making the matchup even more difficult.
The second factor to consider is that Thopters grinds substantially better than Wizards can. While I don't think Wizards necessarily hates going into the mid game, Thopters can do it much better off the back of Retrofitter Foundry, the sagas, and of course, Lurrus of the Dream-Den. Some decks require you to kill them quickly, but others will force an attrition game plan, and with the wrong draw from Wizards, that won't be possible. On the flip side, Thopters will rarely have a hand that would absolutely hate to go late as a lot of their cards are both aggressive and somewhat grindy as well!
With all these considered, its definitely a close race between Wizards and Thopters right now, but we may see Wizards be unseated as the top deck in Bo1!
So what about Bo3? While Wizards was always a good option (Tier 1 in fact), it never looked to be in contention for the best Bo3 Historic deck. While I'm not saying it is now either, it definitely seems to be creeping up the rankings! With all stylings of Affinity losing popularity and Trapfinder being a slower kill than Wizards, it seems particularly well positioned right now which makes it an even more enticing option than normal! If you are a fan of Wizards, this is a very good weak for you as its vying for the top spot in both ladders!
Standard
For the first Snapshot, we actually have a pretty quick update on what's going on in Standard! Of course, if you want to see the whole Tier Lists as well, make sure to check out the links below.
Izzet Artifacts
Izzet Artifacts
by DoggertQBones
Standard
Artifacts
best of 3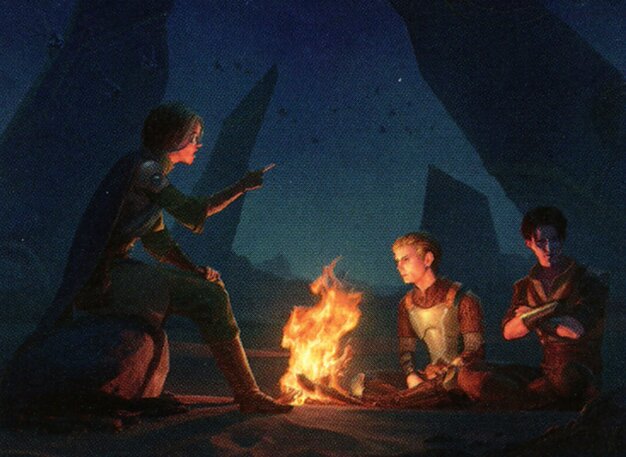 60 Cards
$363.84
15 Cards
$53.45
Unfortunately, this weeks update is quite short as the holiday weekend meant no tournament to look at! The humanity! So that's the bad news of this week. Like last week, Izzet Artifacts continues to trend upwards as more and more people catch on that this deck is the real deal and does well against the midrange strategies.
So what's the good news? I think we're on the precipice of a Standard upheaval. Standard has felt somewhat stagnant for awhile as it was truly a midrange world that every deck just had to accept. While new decks were entering the fold, it was just more midrange decks so while the faces changed, the play patterns remained mostly the same. However, with the inception of this deck, things will be forced to change. You can't just keep throwing your midrange solution at this deck when the deck is designed to beat you, you'll have to adapt. What's the best way to tackle Artifacts? Aggro.
If Artifacts successfully dominates the metagame, we'll see aggressive decks come back to combat them. Then we'll see midrange to combat aggro. Then we'll see artifacts to combat midrange. You know, an actual metagame cycle! It's been a minute since we saw one of those. So while we need more time for tournaments to come back to see if Artifacts can truly keep slaying midrange, I have really high expectations for the future of Standard.
End Step
That's the sixth week wrap up for The Brothers' War! Even though this was a slower week due to the holiday season, even if there weren't a lot of changes, we can expect more to come once we get into the New Year!
Thank you for reading!
Enjoy our content? Wish to support our work? Join our Premium community, get access to exclusive content, remove all advertisements, and more!