MTG Arena Meta Snapshot: The Brothers' War Week 5
Want to know how The Brothers' War has impacted Arena? Find out what DoggertQBones believes are the largest changes in Alchemy, Explorer, Historic, and of course, Standard after the fifth week of The Brothers' War!
Hello everyone! We're back with another week of the MTG Arena Meta Snapshot! While Standard is generally going to be the talk of the town, that doesn't mean there hasn't been an impact in other formats as well! To that end, I'll be giving a brief overview on the state of affairs, so to say, for each of the formats so you can be kept up to date on the newest trends! The first step to attacking a metagame is understanding it, so I'm hoping that this is helpful to those looking to get ahead of the competition! To that end, if you want to read last weeks, you can check out the link below!
For clarity's sake, I'll be going over each of MTG Arena's Constructed formats in alphabetical order – Alchemy, Explorer, Historic, then Standard for your convenience. Without further ado, let's dive right in!
Alchemy
As the Alchemy qualifier is still a ways away, there hasn't been too much of a change in the Bo3 metagame. It is still very much dominated by Rakdos Anvil and Mono Red Goblins, but I don't suspect this will last. As the qualifier approaches, there will be substantially more eyes on the format and it's much more likely that things will change.
While Bo3 hasn't shown signs of change, it doesn't mean that Bo1 hasn't! I'm not sure when it happened, but there seems to be quite the Mono Red takeover of ladder right now with multiple Mono Red decks performing well.
Mono Red Goblins
Mono Red Goblins
by DoggertQBones
Like Bo3, Mono Red Goblins is still performing well here. Out of all the Mono Red variants, this seems to be performing the best (even if its only a slight advantage over the other lists) as this is more grindy and less reliant on killing the opponent quickly. This likely plays well into what's likely the best Bo1 deck, Naya Lifegain, as being locked out if they gain too much life or get too large of a creature is not a great spot to be in. However, this issue clearly can't be that bad considering there are still two Mono Red variants performing well.
Mono Red Aggro
Mono Red Aggro
by DoggertQBones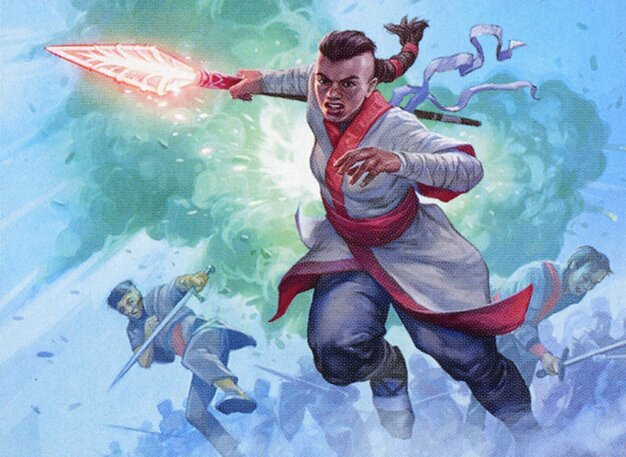 A strong holdover from the last metagame, Mono Red Aggro is still holding strong as one of the premiere aggressive decks of the format. The list is functionally unchanged beyond the inclusion of Monastery Swiftspear, but it still has all the power, speed, and interaction one could hope for when playing a Mono Red deck.
Mono Red Burn
Mono Red Burn
by DoggertQBones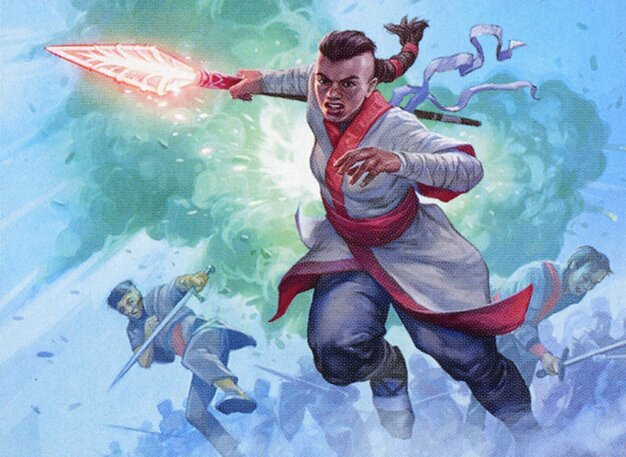 The final iteration of Mono Red performing well is actually a version from Standard that only did middling there! Despite being the literal same deck from Standard, why is it performing better in the higher powered format? Metagame positioning of course! With the popularity of other Mono Red variants and Rakdos Anvil, the burn game plan is actually quite powerful as you can interact with their early creatures, get sick blowouts with End the Festivities, and go over the top with Mechanized Warfare. This is probably the "weakest" iteration of Mono Red as it looks to be more metagame dependent, but if you enjoy burn decks, it's a good time to try it out!
Explorer
For the full overview of what's going on in Explorer, you can check out the Tier lists!
Obviously we've had a decent amount of changes in Explorer since the Anthology dropped, but a few decks in particular are sticking out to me.
Mono White Humans
Mono White Humans
by DoggertQBones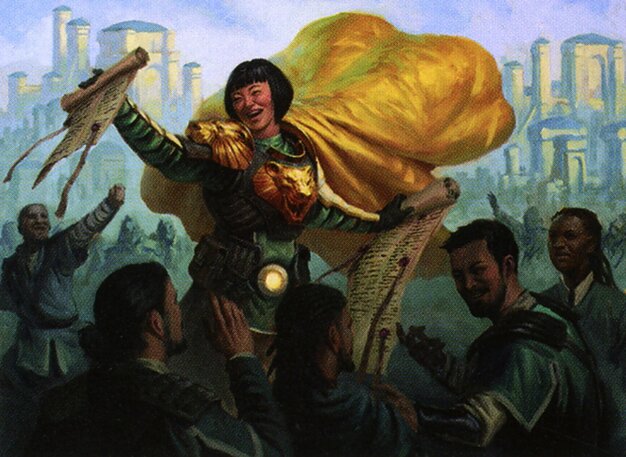 60 Cards
$195.9
Sideboard
15 Cards
$65.29
First up we have the deck I highlighted last week and is still going strong, Mono White Humans. While I expected the deck to be excellent, easily Tier 1, so far it seems that it may even be Explorer's best deck! That may be by the virtue of how fast it is and the relative ease of play, but while Mono Green is definitely the most popular deck (it is still excellent of course), Mono White takes the crown for now. Will this last awhile? Probably not as metagames need to adjust and aggressive decks overperform early on, but if you need a good aggro deck to climb with, Mono White is a great choice.
Gruul Midrange
Gruul Midrange
by DoggertQBones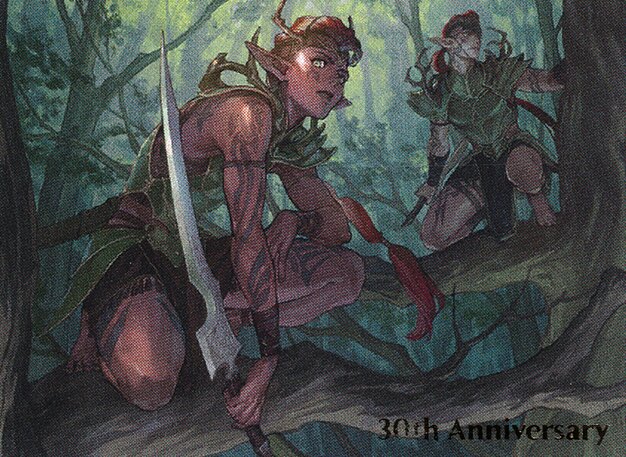 60 Cards
$277.64
15 Cards
$90.69
A powerful deck that has been somewhat flying under the radar, Gruul Midrange is an aggressively slanted Midrange deck that's both extremely proactive and strong against other creature strategies. With 8 mana dorks and 12 three drops, you can very easily explode onto the board early with substantial pressure to start bringing the pain. However, it's not the explosiveness of this deck that I like, but the interactivity. You have so many tools against aggressive decks including Bonecrusher Giant, The Akroan War which is extremely brutal for creature decks, and then Skysovereign, Consul Flagship to really put the nail into the coffin. It's crazy that this deck can put on such an aggressive front, but then interact so heavily in creature matchups. Even outside of creature matchups, it's easy enough to cut those effects and focus on being purely proactive, but realistically speaking, cards like The Akroan War and Skysovereign, Consul Flagship are still going to be good against decks without a bunch of creatures.
Selesnya Angels
Selesnya Angels
by DoggertQBones
60 Cards
$508.52
15 Cards
$81.45
The final deck that's been impressing me recently, and it's not too much of a surprise given the metagame, is Selesnya Angels. While I was singing Gruul's praises on how well positioned it was against creature decks, Angels has always been the definitive creature killer with huge blockers, lots of life gain, and flying creatures to make blocking and racing near impossible. While Angels has been relegated to a metagame call for most of its life cycle, Kayla's Reconstruction has really breathed new life into the archetype by giving the deck more to do with its mana in the late game. The issue I've been having with the deck thus far is the land count as flooding is still pretty bad for the deck, but Kayla's Reconstruction is at its best with more mana, so the lists still need time to adjust. Never the less, now that the deck is more consistent and can rebuild after interaction better, I expect this to keep rising through the rankings as the best list gets established.
Historic
While the supplementary products last week were targeted at Alchemy and Explorer, Historic went through some pretty major shifts as well!
Mono Green Devotion
Mono Green Devotion
by DoggertQBones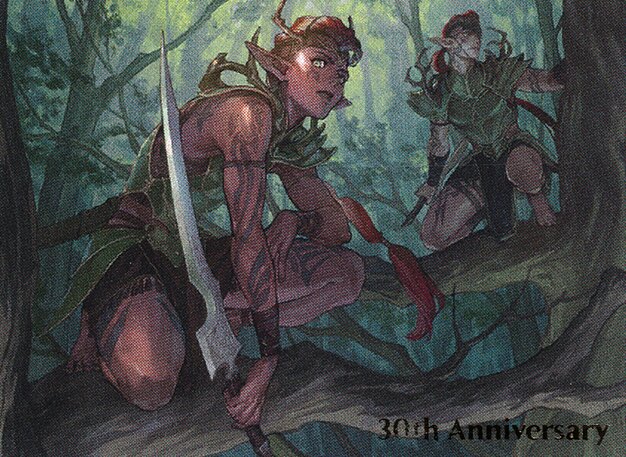 60 Cards
$382.48
15 Cards
$154.17
Wait, are we not still in the Explorer section? Believe it or not, the deck that I've easily been seeing the most in Historic is actually Mono Green Devotion! Why play a Pioneer deck in Historic? Easy – Leyline of Abundance. This got banned out of Pioneer extremely quickly so it's pretty easy to forget, but this card was a menace in Mono Green Devotion when it was legal and I expect that to persist. Funny enough, pretty much all the lists I've seen are functionally just the Explorer version, but I'm sure Leyline is going to come back into the fold as it is a very messed up card. Not too long ago, I was trying out a Mono Green Historic deck that leveraged Leyline with a bunch of mana dorks and it performed substantially better than I anticipated. Leyline into a turn 1 dork means turn 2 Karn, the Great Creator, and not many decks are beating that. I'll be excited to see how Mono Green evolves in Historic as the list gets more refined.
So a quick story that perfectly segues into the next deck! I was playing Izzet Phoenix again for awhile as it was one of my favorite Historic decks of last year and it finally came back into prominence. On a whim, I decided to switch decks for a match to try something out and I ran into Mono Green Devotion. I was thankful as Cavalier of Thorns seems extremely difficult for the deck to beat, and considering Phoenix is kind of slow, I'm assuming it has a pretty poor matchup against Mono Green. So I decided to stay on the deck I switched to and faced Mono Green opponent after Mono Green opponent absolutely trouncing all of them as well as other decks that I came across. As it stands, I'm easily 10+ and 0 with the very next deck as it seems extremely well positioned. What am I referring to?
Selesnya Helioak
GW Helioak Reconstruction
by Altheriax
60 Cards
$351.4
15 Cards
$36.55
In case it wasn't already obvious, Altheriax knows how to brew a deck, and I was curious about this one so I've been playing it a bunch more. This absolutely brutalizes non-interactive decks as both your Plan A and B are difficult for most players to deal with. Some games you just combo off while the opponent watches helplessly, others you just makes a 10/10 creature and smack someone to death with it. Considering Mono Green may push interactive decks out of the metagame, I wouldn't be surprised if Helioak becomes a Tier 1 strategy before long. Speaking of Tier 1 strategies though…
Jund Trapfinder
Jund Trapfinder Combo
by Altheriax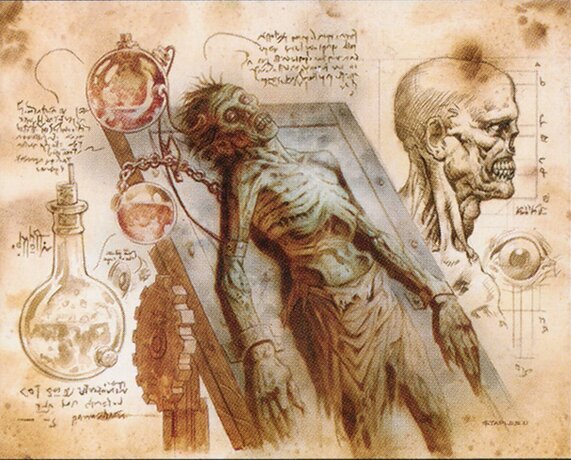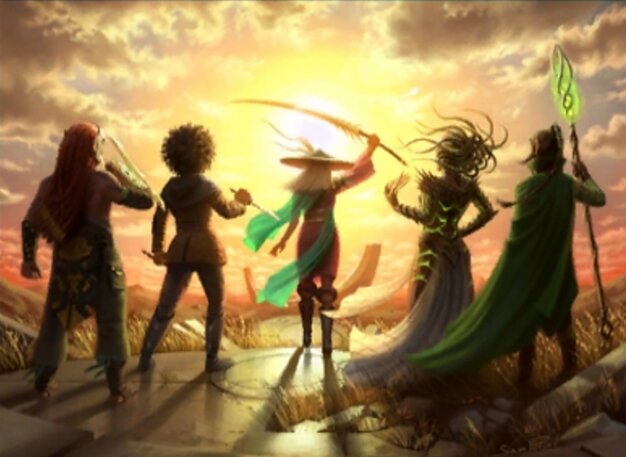 60 Cards
$538.32
15 Cards
$117.13
I know I'm extremely late to the party, but I've finally sat down and committed myself to finishing Breaking Bad. I almost did a few years ago, but randomly fell off around the end of season 4. However, the show has been excellent, and to help me out with this analysis, I've invited Jesse Pinkman for a brief quote. So Jesse, what do you think of Altheriax hitting rank 1 with a broken combo deck?
Thank you Jesse.
Once again, Alth is just busy making everyone's lives miserable with yet another combo deck, and while this is just an extension of the Rakdos Trapfinder deck, it scares me to hear that this iteration seems much better than the last, considering it was likely the best deck already.
So, here we go again.
Standard
For the full overview of what's going on in Explorer, you can check out the Tier lists!
For another week, Standard has definitely been a bit on the backburner, and even so, there are sick decks that I absolutely have to highlight for this week.
Izzet Artifacts
Izzet Artifacts
by DoggertQBones
Standard
Artifacts
best of 3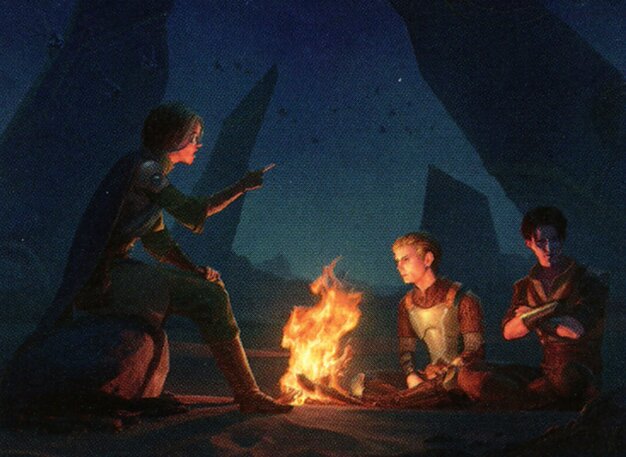 60 Cards
$363.84
15 Cards
$53.45
Hey you look familiar!
Just when I thought this was a promising new deck coming into Standard, Mogged dominated this weekends Standard Challenges with it netting a second place and then first place finish! I've been talking a lot about how decks that are looking to go big should start performing well due to the popularity of Grixis Midrange and Mono White Midrange and it seems the chickens are coming home to roost. These Midrange decks have very few means of dealing with gigantic threats like Cityscape Leveler and Skitterbeam Batallion when you're trying to play the value game. Furthermore, between The Mightstone and Weakstone, Fable of the Mirror-Breaker, and Stern Lesson, ramping into those threats becomes a much quicker and scarier proposition. As these go big decks continue to perform well, we'll start seeing more aggressive strategies and permission come into the metagame, thus creating the cyclical metagame we all know and love.
Jeskai Artifacts
Jeskai Artifacts
by DoggertQBones
Standard
Artifacts
best of 3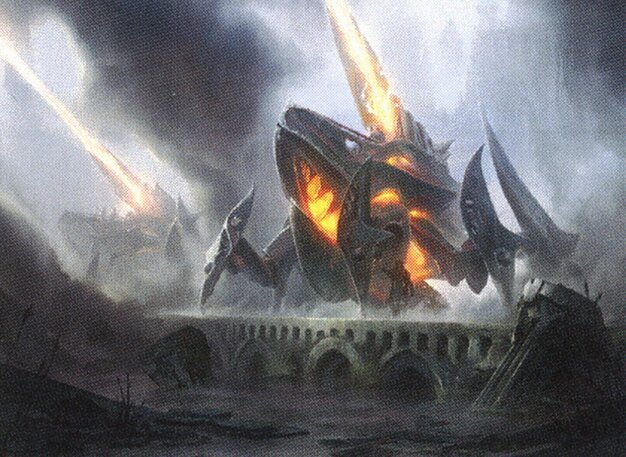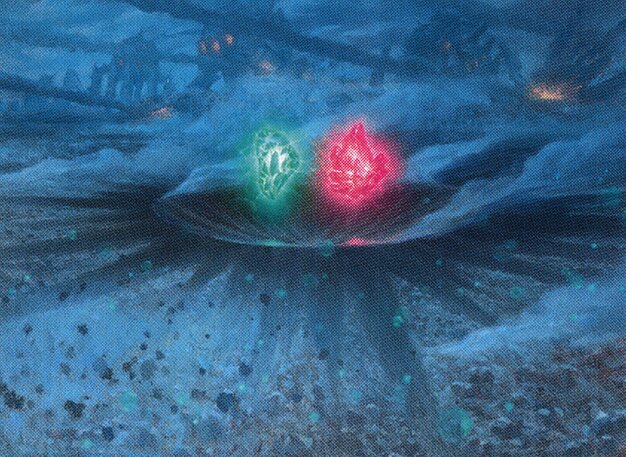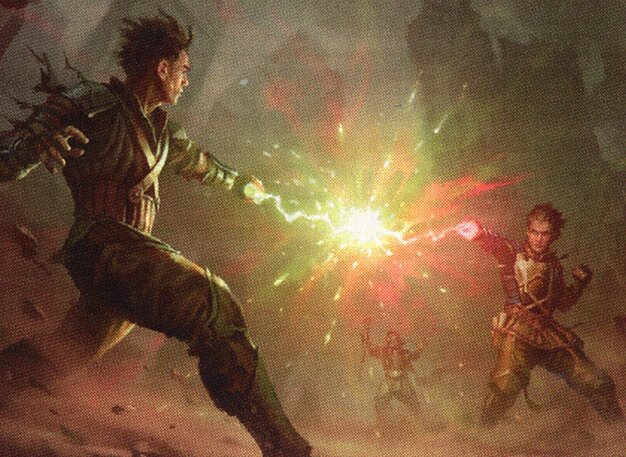 60 Cards
$496.1
Sideboard
15 Cards
$11.31
Izzet isn't the only artifact deck performing well either! A very similar build piloted by Willy Edel also performed well this weekend with most of the same options. While the Jeskai version's mana is definitely more dicey, you get a pretty substantial power spike with Urza, Lord Protector as both a means to ramp and a powerful late game win condition when paired with The Mightstone and Weakstone. Is this version better than Izzet? Hard to say, but it's definitely much more all in on the power game plan!
Azorius Reanimator
Azorius Reanimator
by DoggertQBones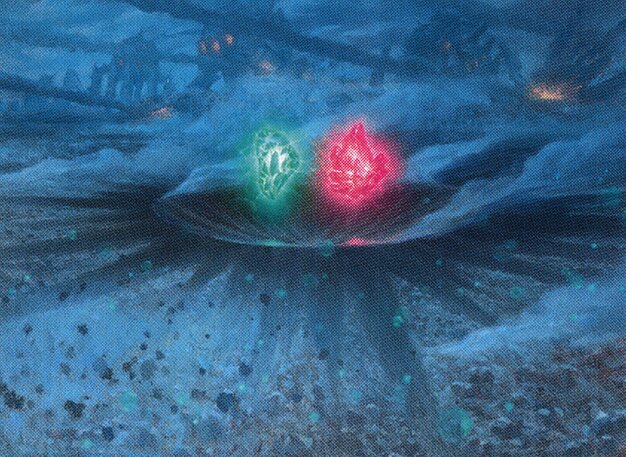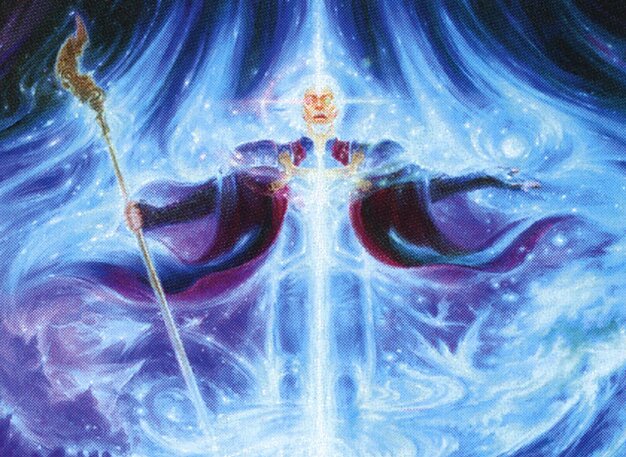 60 Cards
$317.18
Sideboard
15 Cards
$9.49
I'm not going to espouse that this deck has a track record like the other two, but its funny that go big decks started performing well for me at the same time the Artifact decks popping off! This deck is extremely fun, so I definitely recommend it, but it just goes to show that the era of midrange mania may be slowly winding down as players adjust.
End Step
That's the fifth week wrap up for The Brothers' War! This was definitely the most exciting week yet as there have been a lot of changes in each one of Arena's Constructed formats giving every player something new to look forward to!
Thank you for reading!
Enjoy our content? Wish to support our work? Join our Premium community, get access to exclusive content, remove all advertisements, and more!