Standard Azorius Reanimator Deck Guide: How To Punish Midrange
Looking for something fresh, but powerful? DoggertQBones has recently discovered Azorius Reanimator and has been loving it so far! Find out why Azorius may be Standard's marquee reaniamtion colors and why it's been doing so well for him!
Hello everyone! Today is going to be a fun one since how often do we get to see a cool new deck that's both fun and powerful in Standard? Definitely pretty rare nowadays, but with the help of the community, anything is possible!
Just a few days ago, I was poring over decklists for my Top Three Off Meta Decks of the Week article, and while there were a lot of really good ones this week (more I'll definitely have to cover), this cool Azorius/Lite Bant Reanimator deck kept popping up in the 5-0 queues. For my off meta article, I'm generally happy to see one 5-0 as long as the deck looks reasonable, but when I saw it 3+ times within the same week, clearly the creator had something good cooking. So of course, I have to cover it as the deck looked sweet, but I wasn't content with just talking about it, I wanted to see how far the archetype could be taken. The base list is below, and if you want a breakdown of the list, you can head over to the Off Meta Decks article!
Azorius Reanimator
by DoggertQBones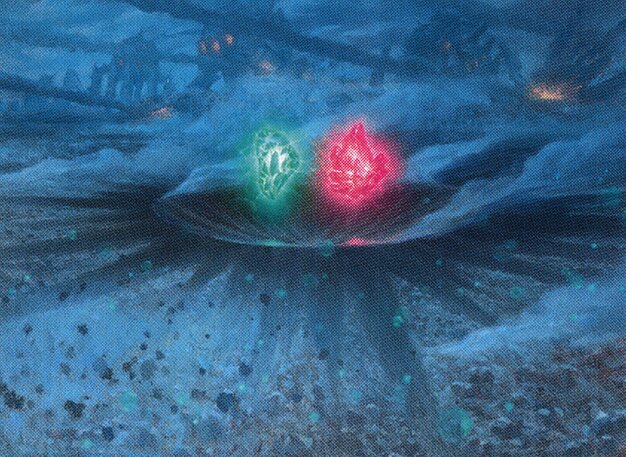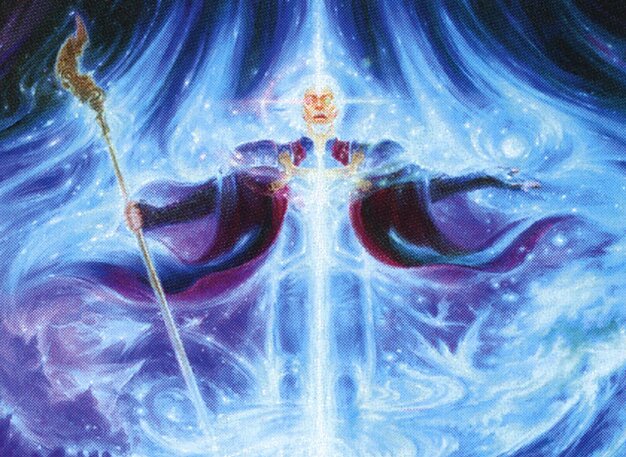 60 Cards
$318.08
Sideboard
15 Cards
$10.49
So first off, what did I like about this deck? Obviously, it was built towards a slower metagame in mind as it did well to overpower midrange decks! While Grixis was always a bit scary to face due to their high amount of interaction, other midrange strategies like Mono White or Mardu felt significantly more helpless against the deck once you got going. Furthermore, I do like how single-minded the deck construction is. We are playing a reanimator deck – we want to put a big permanent in the graveyard and cheat it back into play. That's how the deck will win every time. Was this consistent? Yeah, relatively anyway! With twelve draw spells that allow you to pitch cards, seven reanimator effects, and eight huge bombs to bring back, the deck could enact that plan very consistently.
So what did I not like about the deck? While I liked how focused the deck was, the biggest issue is that it was way too focused. Your deck only had the reanimation plan that will come down, at its fastest, turn five. Whatever the opponent is doing before then you have absolutely no way to stop. Facing aggro? You're probably getting beaten to death. Facing midrange, but they curved out? Good luck. Deck doesn't do too much? Then you'll probably win! Being focused is fine, but I didn't like the solitaire nature of the deck. This could be remedied in the sideboard, but then the sideboard felt way too focused on playing answers for creatures when that could just be split up amongst the main deck!
Furthermore, while Titan of Industry is a great card, the Green splash felt mostly unnecessary. Herd Migration was not particularly good, and again, while Titan was great, you had to make your mana not great to make it work. When I'm playing any deck with an Invoke in it, I like having as few lands as possible that don't work for that Invoke. In the Bant version, we had five, which isn't crazy, but is more than I would like.
Lastly, in the same vein as Herd Migration, there were just some cards not pulling their weight. The Mightstone and Weakstone was great with Urza or when I had a Portal to Phyrexia in hand, but pretty underwhelming otherwise. One with the Multiverse could be nuts, but was contingent on you having something else in hand or on the top of your library to make it at all reasonable. If you didn't have anything in your hand and your library isn't kind to you, the card does nothing where a Portal to Phyrexia could still win you the game.
So overall, I like the focused nature of the deck, but it was too focused as we needed interaction. We could nix the Green and some of the top end in general as it felt unnecessary. Lastly, and kind of a culmination of everything I said here, the curve felt too high in general, so I wanted to lower that if possible. So where did I end up?
Azorius Reanimator
by DoggertQBones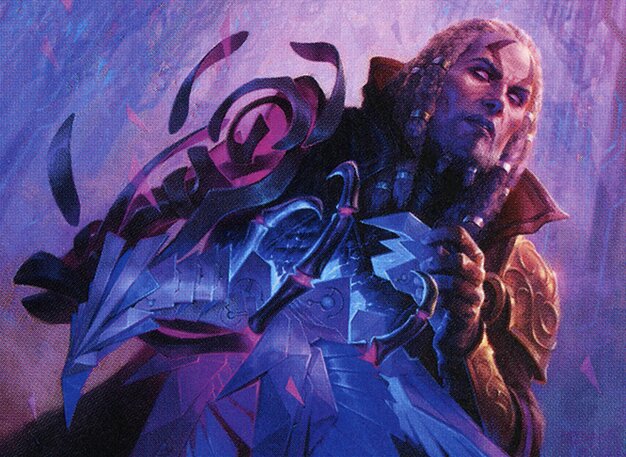 60 Cards
$237.24
Sideboard
15 Cards
$15.93
After a few iterations, I came to this list and have been extremely happy with it so far. Since I went over many of the card choices in the off meta article, I think it'll be more helpful going over the new choices!
As I said, the curve definitely needed to be lowered and I wanted more interaction, so that was priority number one. To make my life simple, I opted for four Make Disappear which has obviously been great so far. This deck holds up mana extremely often, so making the opponent guess between draw spell and counterspell is exactly where I wanted to be in the early game. To give us a better draw go game plan, I thought Reckoner Bankbuster was an easy inclusion as well. You're going to have turns where you don't have anything to do, so at least converting some of that previously wasted mana into a card is a huge boon for this deck. While Faithful Mending was also an early play, I'm not a big fan of card disadvantage, even if it works towards the combo. I found that you really only need one to two card filtering spells a game so having twelve was definitely overkill. Even now, nine of these effects is probably more than we realistically need, and I can see even cutting all the Mending all together, but it's still been alright as it can dig you quite deep when you need.
The three drops in the other list and this list are nearly the same, but with my deck adjustments, they can really shine. First off, Steel Seraph seemed like an obvious inclusion for this deck and has been excellent so far. Not only does it give the deck an early play that can recoup early life loss, it's an artifact that can be reanimated with either spell, and a great late game play. 10/10 marks. To make it even better, with the inclusion of Steel Seraph and Reckoner Bankbuster, both Thirst for Knowledge and Stern Lesson have felt substantially better. Thirst for Knowledge was making me discard two cards way more often than I wanted to in the other build, but with nine artifacts to work with (and seven you're happy to discard), it's been much more powerful recently. In a similar vein, while Stern Lesson doesn't care what you discard, the Powerstone token has felt more relevant as casting a Steel Seraph a turn earlier or activating Reckoner Bankbuster for functional one mana is a pretty big deal.
For the mid game, I added a few Depopulate to the main deck and they've been awesome so far. Even against midrange, they tend to play a decent amount of creatures, so having a reset button come down before you're looking to combo has been great. I can also see going up more copies in the main deck as they've been consistently good and you can loot them away when they aren't, so there's definitely flexibility there.
One element I've been hemming and hawing with is how many reanimation spells to include and I've mused anywhere from four all the way up to eight, but I've thus far been happy with the middle ground of six. I think with six, you're likely to have one by turn five a good majority of the time, but you don't have so many that you have more reanimation spells than cards to reanimate. This number could definitely be tweaked as well, but I'm pretty confident about six.
Finally, for the top end, Sanctuary Warden seemed like an easy inclusion and has been a mainstay in one of my favorite Standard decks, Boros Invoke. It's a huge threat that many decks will struggle to contend with, and even if they can, you already drew a card and got a body off of it. As I said before, One with the Multiverse wasn't cutting it, so that was nixed, but between Steel Seraph, Sanctuary Warden, and Portal to Phyrexia, there were 11 cards we're happy to reanimate which has been a good number so far.
Now before I get asked questions on it, there are three cards that I'm not playing that you may think are slam dunk inclusions: The Restoration of Eiganjo, Wedding Announcement, and The Wandering Emperor. All of these cards would be good in this deck, and I wouldn't fault anyone for playing them, but I'll explain my reasoning.
For The Restoration of Eiganjo, it just doesn't work that well in this deck as we can't use it to its full capability. Getting a land and a decent blocker is nice, but the second chapter is really awkward as we would use it to pitch a reanimation target and likely not get anything back, causing card disadvantage. We could, however, just use it to pitch a land to ramp, but that doesn't even help us that much. If six mana was the deck's breakpoint, I would definitely play it, but since it's five and the land enters tapped, it really doesn't help all that much. Furthermore, the other three drops simply fit the decks plan better by filtering us and draw more cards which is really what we need.
Wedding Announcement is a much simpler sell – it's not what the deck is looking to do. It's a fantastic card, but we're looking to go way over the opponent, not try to grind them out. Great card, wrong purpose.
The Wandering Emperor is definitely the most curious one, and the one I'm admittedly the most torn on. Obviously, it's a fantastic card that works well in functionally every deck. No argument there. The issue is that I think it just doesn't do enough here. This isn't a midrange deck like Boros Invoke, this is really much more of a combo deck, and our build is still focused on making that happen. Emperor is great because you can potentially remove a threat, produce some Samurai, gain some life, etc. All that is excellent and could be useful, but if I want interaction, I want to Depopulate. Since I'm going to go way over the opponent, I don't need those small advantages, I want the biggest effect I can get for the least amount of mana. Again, I'm not super convinced by this logic, and if you like The Wandering Emperor, feel free to play it, but I have not really missed it yet.
---
Best Of One
Bo1 Azorius Reanimator
by DoggertQBones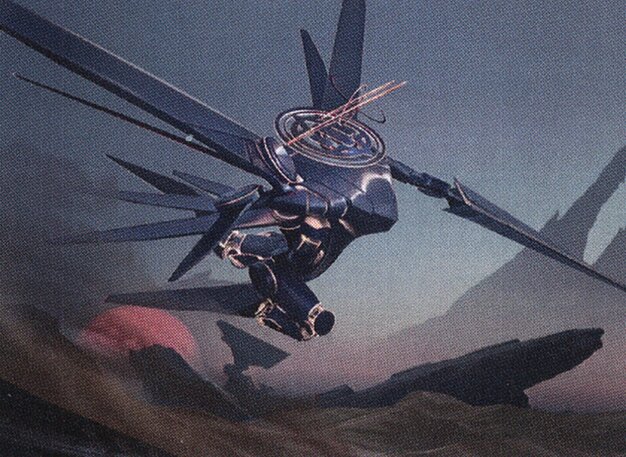 ---
The list remains mostly the same, but to help combat aggressive decks more, we simply go up to four Depopulate and four Stern Lesson and shaved a Make Disappear and cut the Reckoner Bankbuster. This should streamline the list a bit so its more consistently doing something high impact on turn five.
---
MATCHUPS AND SIDEBOARD GUIDE
Grixis Midrange
As I said before, while Grixis can feel a bit scary between Corpse Appraiser and their interaction, the matchup has felt relatively good so far. Even with Duress and Make Disappear, they'll have a hard time stopping you from doing something relevant as you can just hardcast your threats as well. To that end, this matchup is going to be a waiting game where you want to just hardcast your threat, likely have it answered, and then bring it back when you have an opening. As long as they don't have a great curve and then a bunch of interaction, you should be able to overpower them.
Mono White Midrange / Mardu Midrange
These matchups are trying to outgrind you, and they're going to have a pretty hard time considering you can just reanimate your creatures with impunity. Against Mono White in particular, Lay Down Arms can be annoying, but it's certainly not the end of the world. Plus, Portal to Phyrexia is going to mess them up pretty badly which should make your life a lot easier. Just do your thing and you're very likely to come out ahead.
Esper Midrange
Out of all the midrange decks, Esper is definitely the most difficult as they're faster, have more recursive threats, play a lot of Dennick, Pious Apprentice, and still have a good amount of interaction. Thankfully, its also been profoundly unpopular right now so you're not likely to run into it, but it's not like you have no shot here either. If you can keep their board relatively clean, like the other midrange decks, they will struggle in the long game, so surviving until then is priority number one. Use your interaction whenever possible and hope they don't have the nuts.
Azorius Soldiers
This matchup is extremely simple – don't die. You are all in on interaction and reanimation, so you just have to do whatever you need to keep your life total high enough that reanimating something actually matters and you're not blown out by something like a Brutal Cathar. Keep hands that have interaction, and ideally, can reanimate something quickly. If you don't have any good way to reanimate stuff, at least make sure you have a lot of interaction to buy you time.
---
TIPS AND TRICKS
Don't be afraid to trade Steel Seraph off or even chump with it as reanimating it is very good. In that vein, I tend to give Seraph Vigilance with the triggered ability.
There's pretty much no scenario where I'm not using the triggered ability on Sanctuary Warden as going wide helps prevent Invoke Despair from getting you. Don't hold it thinking the shield counters are more important.
Try not to loot away lands, every land drop is relevant when you can just hard cast your threats.
Don't treat this as a typical midrange deck. If you have to take some damage to set up an amazing next turn, don't be afraid to do so. Reanimating any of your huge threats can easily get you back into a game.
In general, I tend to plan for playing out my threats and reanimating them when they're answered rather than trying to reanimate something as fast as possible. The exception here is Portal to Phyrexia as it'll be pretty rare that you get to hardcast that.
---
End Step
All in all, I've been extremely impressed by this deck and that's mostly by the virtue of how unsure I am on how to construct it. Generally, when I don't have a really tight list, the deck tends to fall apart until I can figure it out. Despite it feeling so tweakable in the numbers, it's been performing well for me and looks to be strongly positioned. If you need something fresh to play, I highly recommend giving this a shot!
Enjoy our content? Wish to support our work? Join our Premium community, get access to exclusive content, remove all advertisements, and more!