The Top Three Off Meta Decks of the Week – December 17th, 2022
Looking for something different, but powerful in Standard? DoggertQBones looked high and low for his top three off-meta choices for this week that you should consider playing!
Hello everyone! I'm back with another week of my top three off meta decks! So while we're here, I want to be clear that when I say off meta, it isn't at all synonymous with suboptimal. To me, off meta options are simply those that don't see much play, whether they are unpopular, new, or otherwise, but can be very good despite that!
To that end, I use this articles to highlight the more off the beaten path options that may be potentially be great! If you want to see the three decks I highlighted last week, you can check out the link below.
Let's get into it!
Izzet Artifacts
Izzet Artifacts
by DoggertQBones
Standard
Artifacts
best of 3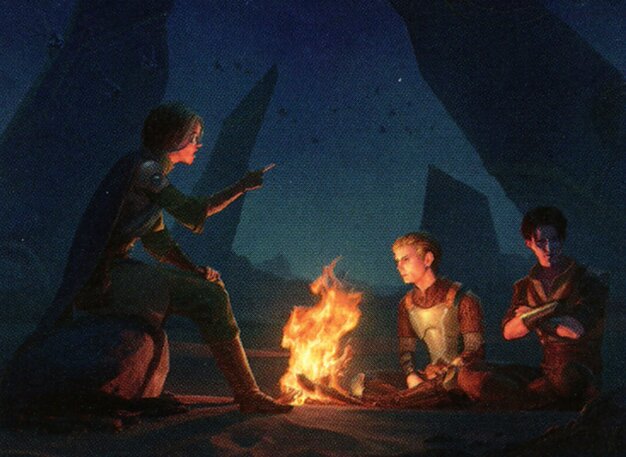 60 Cards
$363.84
15 Cards
$53.45
One of the most unique Control decks I've seen in awhile, we're starting off with Izzet Artifacts!
Since this deck is really set up at three rough points on the curve, we'll take it a chunk at a time! If you're not starting at one like an aggro deck, you better be starting at two mana!
The only four of in the two drop slot, Reckoner Bankbuster has become a mainstay in the vast majority of Standard lists due to the consistency it provides. Being able to weave in card draw when you have two open mana is extremely powerful, especially in a deck that's looking to go late into the game.
For creature removal, we're rocking Abrade. This is an easy inclusion as this will kill the vast majority of cheap creatures you're looking to target, and if the opponent dares to play Reckoner Bankbuster, you can blow that up too!
For more general interaction and another Standard main stay, Make Disappear quenches any issue that you may come across whether it's early or late!
Rounding out the two drops, we go with a nice split of situational counterspells with one Essence Scatter and one Negate because we all know you'll have the one you need when you get into game!
The next section of the curve is just the next step with the three drops.
Admittedly, I haven't seen Stern Lesson before this deck, but it seems like the perfect inclusion here! Not only does it provide Ramp for our top end pay off, but it also gives card filtering which can be invaluable when you're looking for something in particular. Furthermore, adding filtering onto a mana rock is just really powerful!
For all your board wiping needs, Brotherhood's End can help you catch back up if you fall behind early, and while you aren't going to use the artifact destruction mode on it often, you could definitely catch an Anvil player off guard with it!
Finally, and most surprisingly, we're playing a little known Saga called Fable of the Mirror-Breaker. Apparently it makes Goblins and filters a few cards? Eh, seems medium.
While the deck is mostly concentrated around the twos and threes, we suddenly leap up to the end game with fives, eights, and nines!
A great payoff and enabler wrapped into one packagae, The Mightstone and Weakstone is the perfect card for this deck. Not only does it help you accelerate into your huge creatures, but you get immediate card advantage from it as well! It's hard to imagine a better card for this deck.
Next we have the card that has killed me more times than I ever expected in Standard with Cityscape Leveler. This thing is HUGE, kills the best permanent when it drops in, and if you don't kill it before it attacks, the game is pretty much over. However, even if you do kill it, it's still a problem because of the Unearth ability! No matter if you kill it, counter it, exile it, this card is a menace that will mess the opponent up.
Finally, we have our most expensive threat with Skitterbeam Batallion. This is a surprisingly versatile card as it has two modes: five mana for three 2/2s or nine mana for three 4/4s. The five mana mode is a great defensive option against ground attackers – generally you'll be able to trade with a large and small creature, or trade with a large while chumping something else. That's not an amazing use of five mana, but sometimes all you need is more time. However, the nine mana mode is where you get some real value. Getting twelve hasty power into play is obviously going to end a lot of games, and the best part about it is that doing that turn six isn't that uncommon!
In a metagame writhe with midrange decks that are still relatively low to the ground, going way over the top of them seems like a very reasonable solution!
Big Mono Green Aggro
Big Mono Green Aggro
by DoggertQBones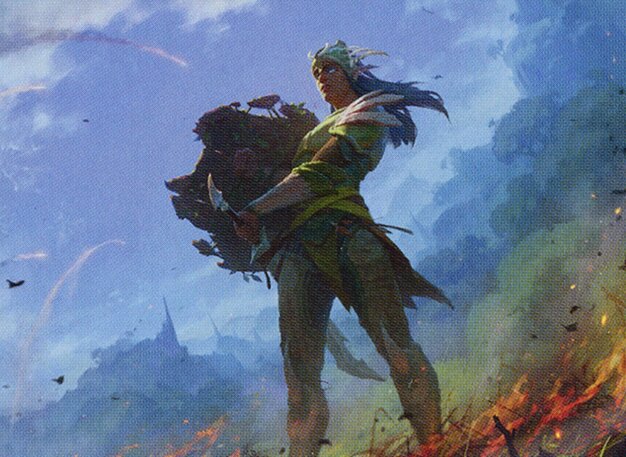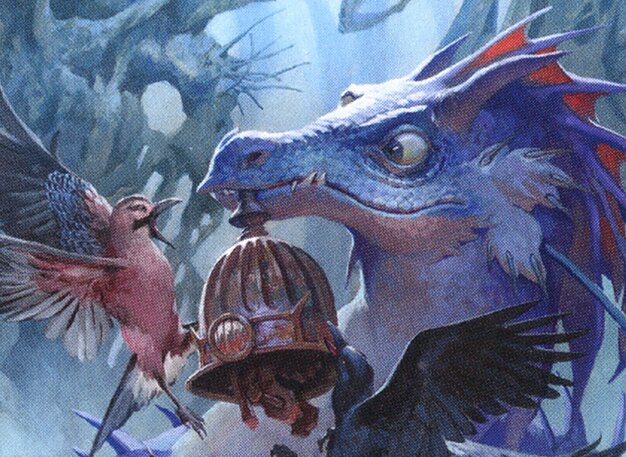 60 Cards
$146.4
15 Cards
$36.63
Next up is a deck I really struggled to name, Big Mono Green Aggro!
Like all good aggro decks, it's all about having turn one plays!
Kicking us off is a card I've had my eye on for awhile, but didn't know what to do with – Citanul Stalwart. This card is functionally Jaspera Sentinel sans Reach and the second toughness, but the ability to tap artifacts for mana as well seems very powerful to me. Maybe I'm overhyping this card still, but I think that this will be part of a powerful deck at some point because of its ability.
Following up on that, we have another excellent one drop with Teething Wurmlet! Another take on Experiment One, Wurmlet instead grows with artifacts and even gains some life for your trouble!
Moving up the curve, we have plenty of two drops to follow up with after our one drops!
An extremely powerful card that's been largely overshadowed thus far, Quirion Beastcaller grows with each creature you cast, then when it dies, shares all the progress it made with your team! This is crazy good in aggressive decks as the opponent will be forced to kill this eventually, then will be punished pretty heavily for doing so!
Yet another reward for playing a lot of creatures, Gala Greeters is all about seeing creatures enter play. For each creature you play, you can net some life, mana, or power which gives you a lot of versatility and can help you keep accelerating into your mid game.
A card so good it's starting to see four of play in aggro decks, Reckoner Bankbuster makes another appearance as a way to trigger Teething Wurmlet, grind into the late game, and be a great attacker when you're able to crew it!
Next we make our way to the three drops.
A Courser of Kruphix who hasn't gotten nearly the same amount of love, Augur of Autumn will let you play lands off the top, but if you have Coven active, even cast creatures from the top of your library! The advantages here can add up quite quickly as even getting one land off the top is a card drawn, and if you manage to get Coven, this will be disgusting as your entire deck is lands and creatures! Talk about value!
Next up is just an excellent three drop in Briarbridge Tracker. It hits hard, it defends, it draws a card with the Clue, and it gives you an artifact for Teething Wurmlet and Citanul Stalwart. What more could you want?
Now we have a three drop that has seen next to no play since its release, Kodama of the West Tree can give the creatures you manage to grow Trample, and then to further sweeten the pot, gives you a basic if you manage to connect with a creature as well!
Finally, we reach the mid game to top our curve!
An excellent card that hasn't had its time to shine at all, Clay Champion can be an absolute menace when it comes down. Whether you have a four mana 8/8 or 5/5 that gives two other creatures a +1/+1 counter, this is going to be brutal whenever it comes down. Better yet, if you have even more mana, these abilities can scale even more with the more mana you put into it!
To round us off, we have yet another card that's seen pretty much no play with Silverback Elder. The Elder demands you cast creature spells, and with 36 of them, I think we got that covered! This is like a Gala Greeters on steroids as each creature can get you a Naturalize, more lands, or 4 life which is pretty darn powerful. In particular, I know the get lands mode seems weak considering you were already able to cast a five drop, but having extra mana for Clay Champion, to draw cards off Reckoner Bankbuster, or even just thinning your deck is much more powerful than you'd expect.
While lower to the ground Mono Green Aggro decks have struggled to gain traction, I'm interested to see if a bigger version could do the trick!
Azorius Reanimator
Azorius Reanimator
by DoggertQBones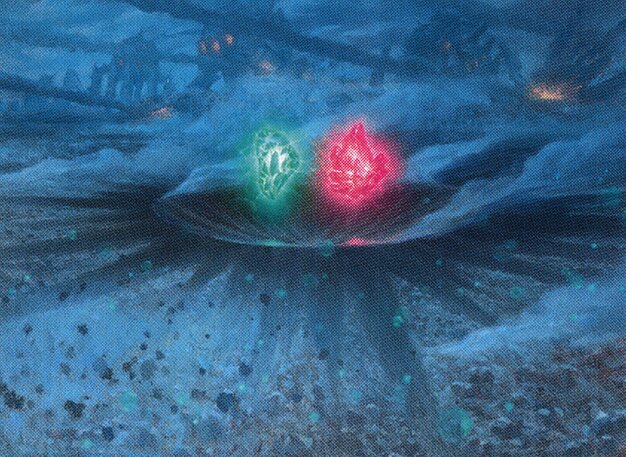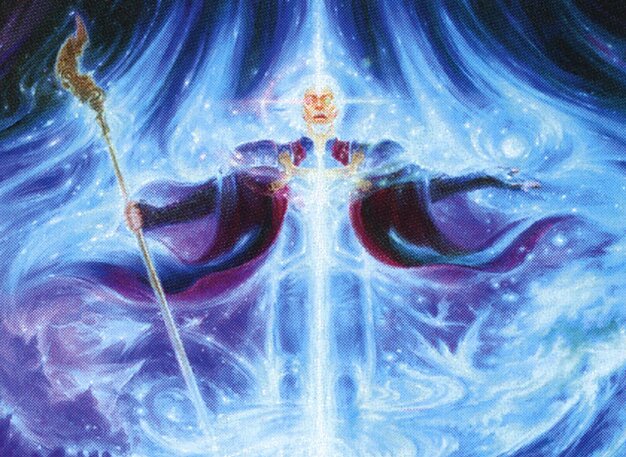 60 Cards
$320.18
Sideboard
15 Cards
$9.89
Ending our list with what's probably my favorite deck from all my Off Meta articles, we have Azorius Reanimator!
This deck is looking to get greedy as we only have one true two mana play!
Faithful Mending is a cool take on Faithless Looting that costs one more on the first cast, but also nets you two life each time! This life can be invaluable as this is a clunkier deck by nature, so any additional time we can give ourselves is important. While the life is of course nice, we really need it to put cards in the graveyard (a common theme for this deck).
In a similar vein to Mending, Herd Migration cycles us into a basic land while also gaining 3 life, giving us just an extra bit of time we can convert into a win. Then, if you manage to have it in the late game, you can get three elephants for seven mana which isn't a bad deal!
Moving up the curve, we have our extremely important three drops.
As a fun of, Urza, Lord Protector not only blocks well, but is ramp for nearly every card in your deck! When you're trying to accelerate to five mana to cast a reanimation spell, having something that lets you do that a turn earlier is very powerful.
For more filtering, Thirst for Knowledge is an option that we've had for some time that's been overshadowed by Thirst for Meaning. Of course, in a deck with a few artifacts, this can be a powerful draw spell, or if you want, a strong filtering option to put multiple, powerful permanents into the graveyard.
You want more filtering? We got more filtering! Stern Lesson makes a reappearance for even more card filtering! While the Powerstone isn't as good here as it was in the Izzet deck, accelerating out The Mightstone and Weakstone is quite powerful. Speaking of-
The most important part of our curve by a mile, we skip four and head directly to five!
Since we're a reanimator deck, we need a lot of reanimation spells! We're starting with four Invoke Justice as you can reanimate anything, then if you happen to have a creature on board, you just get a huge size buff! Nearly as helpful, we play three Repair and Recharge which will renaimate most of our targets barring Titan of Industry and provide a bonus Powerstone token!
Another piece of potential ramp and interaction, The Mightstone and Weakstone works well as a mid game bridge or even a reanimation target in a pinch!
We get to the top of the curve and the cards we're looking to reanimate the most!
The classic reanimation payoff in Standard, Titan of Industry makes an appearance here as it can come down and instantly dominate board states with two abilities and a huge body. Plus, since you can only get this back with Invoke Justice, it's going to come in as a HUGE threat.
The most powerful card to cheat into play, Portal to Phyrexia will instantly obliterate an opponent's board, then if it isn't killed quickly, will take over the game with its reanimation triggers.
Lastly, if you like getting super sick value, you can get One with the Multiverse which is half Omniscience for a turn and a Future Sight which is an extremely powerful combination of abilities. If you have anything good in hand and you can reanimate this, the game is functionally over.
Since the metagame is currently dominated by midrange decks, like the Izzet deck, going way over them seems like an excellent way to punish those decks for not respecting late game strategies.
Do you have any interesting decks I should consider for the next highlight? Make sure to let me know on our Discord!
Thank you for reading!
Enjoy our content? Wish to support our work? Join our Premium community, get access to exclusive content, remove all advertisements, and more!