The Top Three Off Meta Decks of the Week – December 7th, 2022
Looking for something different, but powerful in Standard? DoggertQBones looked high and low for his top three off-meta choices for this week that you should consider playing!
Hello everyone! I'm back with another week of my top three off meta decks! So while we're here, I want to be clear that when I say off meta, it isn't at all synonymous with suboptimal. To me, off meta options are simply those that don't see much play, whether they are unpopular, new, or otherwise, but can be very good despite that!
To that end, I use this articles to highlight the more off the beaten path options that may be potentially be great! If you want to see the three decks I highlighted last week, you can check out the link below.
Let's get into it!
Standard Mono Red Burn
Mono Red Burn by GreatGiannaSisters
by DoggertQBones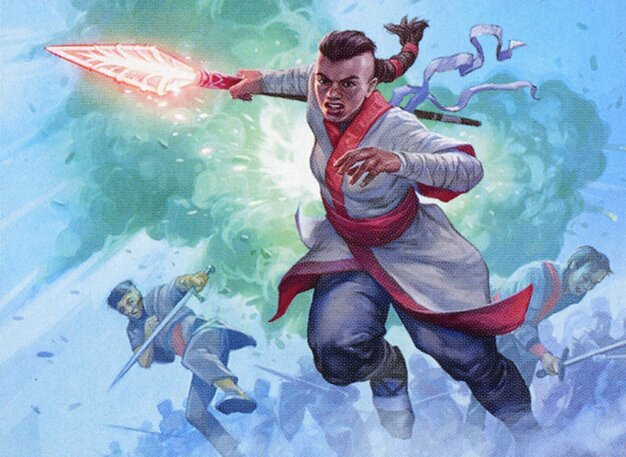 60 Cards
$35.12
Sideboard
15 Cards
$4.15
Kicking us off is yet another sweet Mono Red deck, but this time with a different approach: Mono Red Burn!
As any good aggro deck should do, you should always be starting your curve off at one mana.
Kicking us off, we have one of the best Red one drops ever printed in Monastery Swiftspear! Swiftspear is already a fantastic card in a normal Mono Red aggro deck, but when you are looking to be spell heavy like this deck, then it's substantially better as attacking for massive amounts of damage early won't be uncommon.
Next we have this cute lil fella with Phoenix Chick. While we don't have the most creatures in order to recur it, I always viewed Chick as a pseudo burn spell as it's not that impactful on the board, but will convert one mana into a few points of damage which is exactly what this deck wants.
Finally, we have another GOATed one drop for Mono Red in Kumano Faces Kakkazan. This card does way too much for one mana, but functionally being a one mana 3/3 that guarantees one damage is obviously an obscene rate.
Moving up the curve, we come more towards the burn part of this deck!
While technically different, Thermo-Alchemist and Kessig Flamebreather have nearly identical functions in this deck – make your spells do an additional damage. While Alchemist has the upside of guaranteeing one damage per turn, Flamebreather deals damage off of all non-creatures, not just instants and sorceries, and can technically attack (though it's probably not doing that often). Since they are so close in power level and we presumably don't want too much of this effect, I think the 3/3 split is very smart.
Finally we get to see the burn spells themselves with two usual suspects and one interesting one.
It's pretty simple, Play with Fire and Lightning Strike are just good cards and pretty much staples in Red aggressive strategies. This has been the case for a long time, and will continue to be the case in, at least, the immediate future.
The interesting burn spell included here, though, is End the Festivities. While only dealing one damage to the opponent for one mana isn't ideal, being able to potentially kill a creature on top of that is pretty good value. In a sense, it's like if Electrickery and Searing Blood had a baby, and this is it. This feels like a meta dependent card as it seems pretty weak when there aren't x/1s, but it does work extremely well with Mechanized Warfare further solidifying its inclusion.
Finally we have the two cards that I consider the glue of the deck.
While innocuous, Reckless Impulse is vital for a deck like this to function as just drawing cards naturally would not be enough for most burn decks to close the game out. We saw this when Light Up the Stage was Standard legal, and while this is weaker than Light Up the Stage, it isn't by a significant margin.
Then we have a card I keep seeing pop up every now and again with Mechanized Warfare. Torbran, Thane of Redfell was an obscenely powerful card, and while the effect here is weaker, being a mana cheaper and substantially harder to interact with definitely makes the tradeoff worth it. At worst, this is increasing the damage of your burn spells by one, and at best, this is doubling the pings you get from Thermo-Alchemist and Kessig Flamebreather. So, when combined, I expect that this deck is winning a lot of games off of turn two burn creature, turn three Warfare, then turn four cast a few spells for a million damage. If you ever draw multiples, well, it's going to be Magical Christmasland.
While Burn hasn't been a particularly viable archetype in Standard for quite awhile, I would say that the deck definitely has enough tools to at least be a reasonable option that can take some metagames by surprise!
Standard Boros Aggro
Boros Aggro by XiperTxT
by DoggertQBones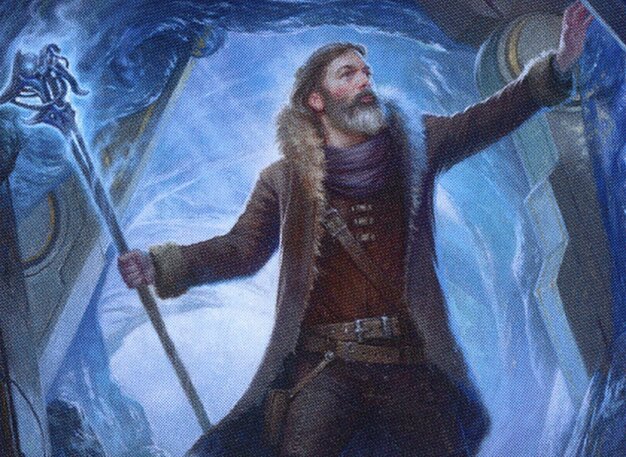 60 Cards
$254.6
15 Cards
$88.37
Next up we have a familiar face from pre-Dominaria United in Boros Aggro!
I'll keep saying it, but if you want to play aggro, you need to start your curve at one mana.
An old favorite for White Aggro decks, Hopeful Initiate starts small, but if you manage to attack with it and a bigger creature, it can become a big problem in a hurry as it'll scale alongside your best creature!
Once again, we have the insane Kumano Faces Kakkazan as well. While I wouldn't say there's ever a deck that this would be bad in, it is definitely at its best when you have a boatload of two drops to follow up after this to maximize the card's potential, and this deck has them in spades.
Another classic from the old list, Bloodthirsty Adversary has two modes. First off, it can simply be a two mana 2/2 Haste, while not exciting, is good enough to serve the deck's purpose. However, it gets really good if you manage to get to 5 mana as that's the 3/3 and free spell mode! Nothing is more demoralizing than a decently sized hasty creature that kills a blocker or burns your face on entry!
Next we have a new addition to the lineup with Feldon, Ronom Excavator. Like Adversary, this is also a hasty two mana 2/2, but instead of rebuying spells, Feldon can give you card advantage when it's hit! It's interesting as it scales based on the damage done to it, so if the opponent is forced to put a larger creature in front of it, you get an Impulse, and if they chump it, that's a free card that turn!
Not much has to be said about Thalia, Guardian of Thraben as most know how ridiculously strong it is. One of the best two drops ever, being able to slow down the opponent's curve while only marginally impacting your own is really good value.
As the final two drop and a lonely singleton, we have a newer addition with Baird, Argivian Recruiter. A powerhouse in DMU Limited, if you manage to get any creature above base power, you'll be pumping out a 1/1 on your end step which can quickly add up to overwhelm the opponent.
While we had a host of great two drops, we now reach the end of the curve.
The new Elite Spellbinder, Anointed Peacekeeper gives up the better body for a potentially more devastating effect in being able to lock the opponent out of playing multiples of the named card. While Spellbinder was better, the chance that you can just kill the opponent when you play this makes it a rather suitable replacement.
Another mainstay in White Aggro, Brutal Cathar is the best Fiend Slayer variant we have access to, and it will always get the job done of clearing the way for you aggression.
The powerhouse of White decks, Adeline, Resplendent Cathar is a nightmare to deal with as it dodges most removal, snowballs, and will generally be a huge creature that the opponent will have to quickly deal with or they risk just dying in a few turns.
Finally, the best four drop in Standard, The Wandering Emperor is just an insanely powerful planeswalker that is great on offense, defense, and everything in between. Whether you need to push damage or defensively exile an attacker, Emperor has you covered.
While the threats are great, Boros wouldn't be Boros without its spells!
Once again, we have the classic combination of Play with Fire and Lightning Strike to give us both reach and interaction. Ideally, you're killing creatures with these, but having the ability to burn out the opponents if they are able to set up defenses is an invaluable strength of an aggressive deck.
Now to fill out the spell slots, we have a very interesting inclusion in Recommission. This deck plays a lot of powerful creatures, so being able to recur them is definitely great, but to do so for two mana, get an additional counter, and potentially be up on mana? That's a lot of value. I love this inclusion as this card has completely flew under the radar, but being able to bring back your best creature for just two mana can be potentially devastating as pretty much all your hits are good. You can be facing down a big hasty attacker with Bloodthirsty Adversary or Feldon, Ronam Excavator, surprise interaction from Anointed Peacekeeper or Brutal Cathar, or simply just forcing someone to kill Adeline, Resplendent Cathar again!
Just like it did previously, Boros is a scary deck as it gets on board quickly and refuses to relent until the opponent is dead, or they are.
Lite Mardu Midrange
Lite Mardu Midrange by TraceOn0808
by DoggertQBones
Standard
Midrange
best of 3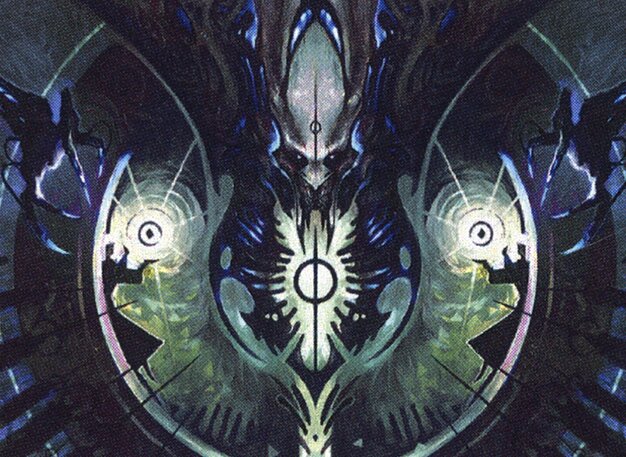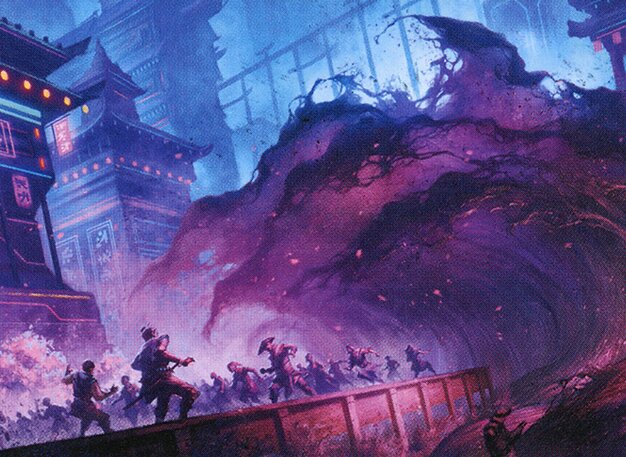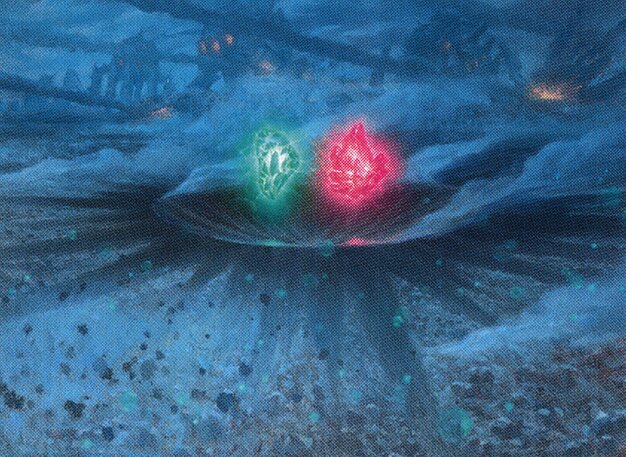 60 Cards
$349.52
15 Cards
$91.83
For our final deck of this article, we have an interesting take on a deck quickly becoming a meta mainstay with Lite Mardu Midrange!
Most midrange decks in this meta are relatively clunky, and this one is no different. Rather than having a lot of proactive cards and a few reactive answers, midrange either has a split, or more reactive cards making the decks curve operate a bit differently. Here, we are separated into one proactive card, one engine, and two interactive spells.
For our proactive option, we have the grossly underappreciated Tainted Adversary. What I like about Adversary is simple: three toughness and deathtouch. That means that Adversary will, at the very worst, trade at parity with another two drop, but more often than not, stonewall smaller creatures while disincentivizing larger creatures from attacking. This combination makes it tough for an opponent to get aggressive, and best yet, this even scales into the late game if you happen to draw it then.
For our reactive options, interestingly enough, we have four Soul Partition and one Go for the Throat. I would've expected these numbers to be switched as Go for the Throat is a permanent answer, but the deck's creator likes the flexibility of Partition instead it seems! Rather than just being a way to delay any nonland permanent of the opponents, you can also use it to protect/reset your own making it a weird Elite Spellbinder-esque removal spell or a two mana Alchemist's Retrieval.
For the engine card, we obviously have Reckoner Bankbuster! This is the best way to convert mana into cards available, and as such, every midrange deck is playing it.
Moving up the curve, we have no creatures, but all proactive plays!
First, we have one of my favorite cards in Standard with The Celestus. While Manalith isn't a particularly good card, one that gains you life and filters your draws is definitely a pretty reasonable option.
Next, we have our two anthem effects with Wedding Announcement and In the Trenches. Not much explanation needed for Wedding Announcement, card is just bonkers, but In the Trenches is definitely interesting for this style of deck. While you don't have many creatures, further buffing those that you play is reasonable, and the 6 mana unconditional removal spell mode of it is pretty powerful as well.
Moving up to the fours and we have two bangers here.
Like you would in any White deck realistically, The Wandering Emperor makes another appearance as an excellent removal spell and token generator for the deck.
The whole reason to be Lite Mardu over Orzhov, Archangel of Wrath can come down as a 3/4 Lifelink Flier, which is already a solid rate, but if you can kick it once or twice, you'll be getting some pretty obscene value off of it whether you're increasing your clock, killing one thing, or best yet, if you can kill two threats!
Reaching the top end of the deck, this is where things get real juicy.
A mainstay in Standard now, Invoke Despair should be played in pretty much any deck that can afford to as, generally speaking, you're getting a near guaranteed 3 for 1 for five mana which is obviously an obscene rate.
An interesting inclusion that's been largely overshadowed by the aforementioned Invoke Despair, Gix's Command is quite strong as, similarly, it's a lot of value packed into a card. It's almost always going to be a removal spell in some capacity, but if you get to use the double Raise Dead mode as well, it's a similar 3 for 1 value like Invoke Despair!
Not something I thought I would see outside of an artifact deck, The Mightstone and Weakstone is an interesting inclusion that's better than it looks. I wouldn't pay 5 mana for a draw two or a kill spell (although that's not wildly off for that effect), but being able to use the mana to activate Reckoner Bankbuster, the kicker ability on Tainted Adversary, or Into the Trenches makes it a more interesting inclusion.
The final card and a singleton, Sanctuary Warden has been seeing a big influx of play in Standard, and for good reason. The card is an absolute monster when it hits the board, and against Grixis in particular, it's extremely hard to kill as it has multiple shield counters and can convert any type of counter into a body to eat Invoke Despair and a fresh card. Personally, I would be playing a bunch of these, but I wouldn't be surprised if that's the direction this deck goes.
It's hard to say if this take on Mardu is better than the ones currently doing well, but experimenting within the archetype is important to finding the best list!
Do you have any interesting decks I should consider for the next highlight? Make sure to let me know on our Discord!
Thank you for reading!
Enjoy our content? Wish to support our work? Join our Premium community, get access to exclusive content, remove all advertisements, and more!