The Top Three Off Meta Decks of the Week – November 30th, 2022
Looking for something different, but powerful in Standard? DoggertQBones looked high and low for his top three off-meta choices for this week that you should consider playing!
Hello everyone! I'm back with another week of my top three off meta decks! So while we're here, I want to be clear that when I say off meta, it isn't at all synonymous with suboptimal. To me, off meta options are simply those that don't see much play, whether they are unpopular, new, or otherwise, but can be very good despite that!
To that end, I use this articles to highlight the more off the beaten path options that may be potentially be great! If you want to see the three decks I highlighted last week, you can check out the link below.
Let's get into it!
Jund Reanimator
Jund Reanimator by Edel
by DoggertQBones
Standard
Midrange
best of 3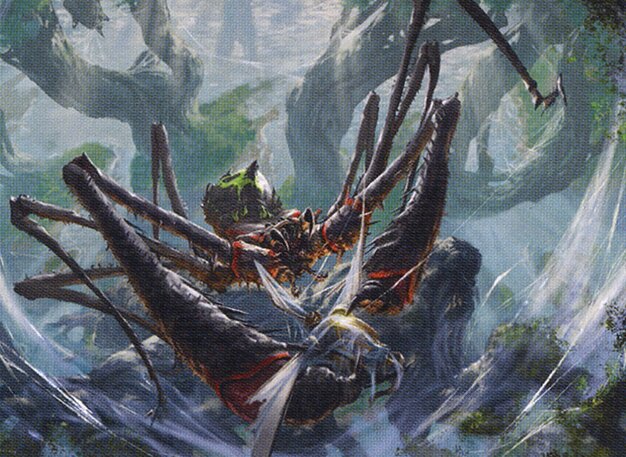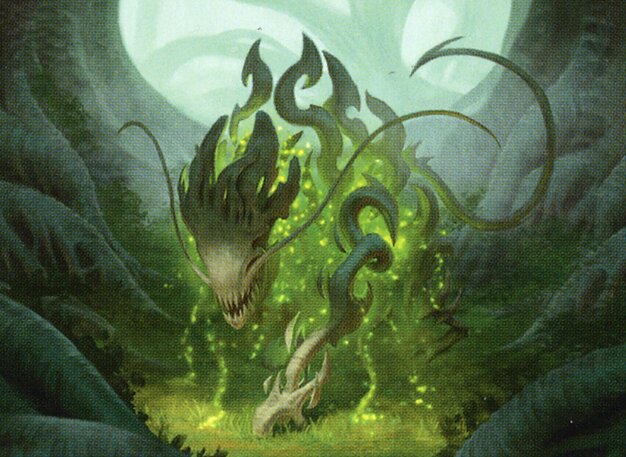 60 Cards
$359.66
15 Cards
$111.81
The first deck for our list is an old favorite from the previous Standard, Jund Reanimator!
Kicking us off, we have a new card with Blanchwood Prowler. While Prowler is definitely weaker than Satyr Wayfinder as digging three cards deep versus four is a pretty dramatic difference, it still functions the same. Prowler can help you find lands, puts cards in graveyard, and lets you defend yourself early.
Let's not beat around the bush here, if you are in Rakdos colors, you are playing Bloodtithe Harvester. This has been true and will likely remain true for as long as the card is legal, it's just that strong!
For removal, we have access to Cut Down per usual, but also Go for the Throat. The previous iteration of Jund Reanimator already had Infernal Grasp, so Go for the Throat may not seem like the biggest upgrade, but it's way better for this deck than it may seem. Between being slightly clunky and pain lands, life loss can add up quickly when you're playing this deck.
To make matters worse, Infernal Grasp would deal you two damage to kill something, so while the first copy may not necessarily be an issue, subsequent copies can quickly drain your life total and make you susceptible to dying out of nowhere. Go for the Throat, while marginally restrictive, will kill pretty much everything without the issue of losing life, making it a big upgrade for this deck.
While the early game for the deck can be a little sparse, the three drops is where it really hits its stride!
While not a particularly popular card thus far, Old Rutstein is a solid blocker that provides a continuous stream of mill that accrues small advantages. While this may seem low powered, continuous advantages over the course of many turns can definitely add up, especially when it aids in other synergies (more on this in a second)!
Like Bloodtithe Harvester, there is no reason not to play Fable of the Mirror-Breaker if you have the ability to.
Finally, the spiciest card of the list and what initially piqued my interest, we have Titania, Voice of Gaea. On the surface, Titania is a solid inclusion for what this deck is trying to do. It defends pretty well as 3/4 matches up against most other three drops and it can gain you a solid amount of life as each land hitting the graveyard gives you two life. However, the biggest reason we're playing it is to have a Meld pair with Argoth, Sanctum of Nature. If you have Titania, Argoth, and four lands in your graveyard, you can get a ridiculously powerful creature that will likely win the game for you in pretty short order. Speaking of Argoth though, Argoth is also a solid mana sink reminiscent of Castle Ardenvale. While it's coming into play tapped most of the time, between Titania and Old Rutstein, you do have a decent chance of getting it untapped as well!
Next we move up to the four drops where we have a usual suspect and a more unusual inclusion.
Skyfisher Spider is another stand out card for this list, mostly because it looks like it doesn't belong. Generally, Spider is played in decks that have a litany of permanents to sacrifice, but we don't have that much early game, so what gives? Well, even if it looks weird, Blanchwood Prowler, Bloodtithe Harvester, Fable of the Mirror-Breaker, and Old Rutstein all provide low value permanents to sacrifice which makes this stronger than it looks! Furthermore, in a pinch, having a pseudo Vindicate on a creature can be helpful in conjunction with The Cruelty of Gix! Speaking of…
Finally we reach the late game!
Yet another new addition to the deck, Gix's Command has largely been overshadowed by Invoke Despair, but makes a strong appearance here. While you're likely never using the first mode, having the ability to clear a field of small creatures and the opponent's largest creature can be absolutely devastating. Furthermore, if you only need to do one or the other, you get to Raise Dead two creatures on top of it making it a brutal resource exchange!
The marquee reanimator card in this format, The Cruelty of Gix is great at quickly bringing back a huge creature, but if you need some additional value on top of that, you can always start at an earlier chapter and work your way from there!
Of course, the whole reason to play Reanimator in the first place, Titan of Industry is a huge threat that will instantly dominate any board state it comes down on. Whether you cheat it in or you just hard cast it naturally, this is a nightmare for any opponent to deal with.
While Reanimator has largely fallen out of favor in lieu of the leaner midrange decks, going over the top of the competition is still a very viable strategy!
Izzet Tempo
Izzet Tempo by O_danielakos
by DoggertQBones
60 Cards
$221.96
15 Cards
$45.93
For our second deck of the article, we have this cool take on Mono Blue Tempo, Izzet Tempo! Rather than breaking down by curve, it's easier to break down the cards by their broad category, and for this deck, we have three distinct ones.
First up we have the card draw. Being able to filter through your deck is extremely important as a tempo deck, so this deck doesn't skimp out with 11 pieces to help.
Consider is the cheapest and best form of card draw in the deck as it allows you to dig (potentially) two cards deep as well as potentially help you put a spell in the graveyard that you can use later. With that in mind, the effect is so good that we're willing to pay an additional mana to see an additional card in the form of Curate. I won't split hairs, Curate is a lot weaker than Consider, but the effect is strong enough that we would look to play it over Impulse.
For bigger pieces of card draw, we have the 2/2 split of Memory Deluge and Big Score. While Memory Deluge provides more card selection and flashback, Big Score reimburses some of your mana by giving you two treasures which you can use to gain a significant mana advantage. Since both are more useful in particular spots, the 2/2 split makes a lot of sense.
Next we come up to our removal! This deck does play counterspells like it's Mono Blue counterpart, but not as many considering we have Lier, Disciple of the Drowned. So how do we deal with the opponent's threats? With a boatload of removal! We have a mix of Flame-Blessed Bolt, Fires of Victory, and Abrade as our single target removal (Fires, in particular, being very strong as it can also net a card and kill large creatures), and then clearly with a lot of credence towards Soldiers and Anvil, play a full play set of Brotherhood's End!
Finally, we reach our win conditions!
The main one, and the better of the two in Mono Blue, Haughty Djinn is scary strong as it can easily kill opponents in two hits, and in case that wasn't enough, discounts your spells as well.
As mentioned before, Lier, Disciple of the Drowned also makes an appearance after some time, and while it's not the monster it was with Divide by Zero, it's still quite the powerful way to rebuy spells you've already used.
Then, as the modest one of, we have Teferi, Temporal Pilgrim to provide card advantage or additional bodies.
While the deck has a lot of diverse cards in it, it is actually very simple in it's base construction which leads into a very solid deck and a great spin on Mono Blue.
Mono Red Artifact Aggro
Mono Red Artifact Aggro by _Against_
by DoggertQBones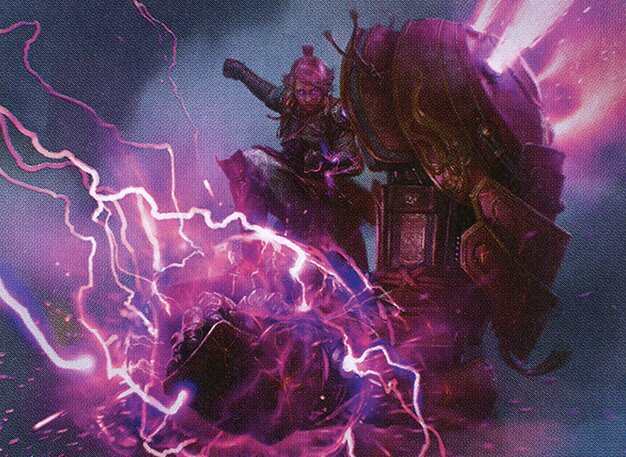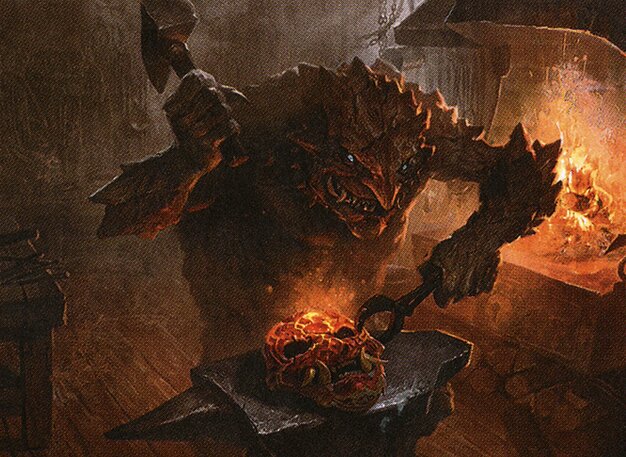 60 Cards
$137.8
15 Cards
$73.25
For the final deck of the list, we have Mono Red Artifact Aggro!
As you can see, this deck does not mess around. In just proactive threats, this deck plays a staggering 18 turn one threats, and with the quality of them, it's not hard to see why.
As the best of the bunch, Monastery Swiftspear and Kumano Faces Kakkazan are the ones we want to see first. Kumano Faces Kakkazan, in particular, is just an obscene one drop as it's functionally a one mana 3/3 that guarantees one damage. If that isn't strong, I don't know what is. While not as strong in this deck comparatively, Swiftspear is still great as you can easily be attacking for three damage or more early in the game with the right curve.
Another pretty normal inclusion for Mono Red nowadays, Voldaren Epicure provides consistency as it will always deal a damage and give you a Blood token, and in a deck as focused as this, that shouldn't be underestimated.
Similarly, Rabbit Battery has been an underappreciated one drop, but does solid work here as a Raging Goblin or potentially powerful equipment!
Lastly, we have the newest and coolest one drop to add to the deck in Goblin Blast-Runner. This is a super interesting card that doesn't do much by itself, just a measly 1/2, but if you've sacrificed a permanent, then it's a 3/2 Menace! Aggro wise, this would be the best one drop in the deck, but obviously we have to work for it a little bit, but between the Blood token from Epicure, Voltage Surge, Experimental Synthesizer, Wedding Invitation, Sokenzan Smelter, and Treasures from Fable of the Mirror-Breaker, that shouldn't be an issue.
Just like that, we're already at the top of the decks curve! This is extremely lean and mean, so while all of these are still cheap, we're hoping to end the game not too long after we cast these.
To help push the artifact synergy, Sokenzan Smelter can create as many 3/1 Hastes as you have artifacts! While this won't always be something you need to do, upgrading your cards is quite powerful.
For some card advantage, Experimental Synthesizer will (eventually) net you two cards, and potentially a 2/2 if you need as well! While Synthesizer has recently been usurped by Mishra's research Desk in most decks that played Synthesizer, Synthesizer is much better here as our curve is so low that we can easily play any card we hit off of it. Furthermore, having the errant artifact for Sokenzan Smelter and Voltage Surge is great as well!
Once again, we're Red, there's no reason not to play Fable of the Mirror-Breaker! The card is too powerful to ignore, and it even works well in the deck as well with the artifact synergies.
Rounding out the deck, we have the burn package! Surprisingly, this deck only wants two Play with Fire, which may seem weird, but with four Voltage Surge, you only need so many two damage effects.
In that vein, seeing Voltage Surge here rather than Lightning Strike is also a very interesting choice, but considering this deck is very permanent based rather than burn dense, we want to control the board more so than exchange card advantage for damage, making this the perfect spell for this deck.
Despite Mono Red struggling in general, this build takes a more synergistic and board heavy approach which may be exactly what the deck needs to succeed!
Do you have any interesting decks I should consider for the next highlight? Make sure to let me know on our Discord!
Thank you for reading!
Enjoy our content? Wish to support our work? Join our Premium community, get access to exclusive content, remove all advertisements, and more!