MTG Arena Meta Snapshot: The Brothers' War Week 3 – The Week of Angels
Want to know how The Brothers' War has impacted Arena? Find out what DoggertQBones believes are the largest changes in Alchemy, Explorer, Historic, and of course, Standard after the third week of The Brothers' War!
Hello everyone! We're back with another week of the MTG Arena Meta Snapshot! While Standard is generally going to be the talk of the town, that doesn't mean there hasn't been an impact in other formats as well! To that end, I'll be giving a brief overview on the state of affairs, so to say, for each of the formats so you can be kept up to date on the newest trends! The first step to attacking a metagame is understanding it, so I'm hoping that this is helpful to those looking to get ahead of the competition! To that end, if you want to read last weeks, you can check out the link below!
For clarity's sake, I'll be going over each of MTG Arena's Constructed formats in alphabetical order – Alchemy, Explorer, Historic, then Standard for your convenience. Without further ado, let's dive right in!
Alchemy
As we have seen for the past few weeks, the dominance of Rakdos Anvil is still very much going strong. Considering Altheriax had such an incredible run, and the community as a whole is doing spectacularly well with it, there hasn't been much reason for people to hop off the deck. Even now, there doesn't seem to be many decks that can take advantage of such an insular metagame as Anvil seems to be weak only to certain cards, not necessarily decks. That may seem like a good thing because that would imply that you don't need to play a specific deck to beat them, just have those cards, but that's not exactly true.
First of all, even if you have a powerful card against them like Temporary Lockdown, Brotherhood's End, or Farewell, you actually need to draw it! It doesn't help you much if your deck is naturally weak to Anvil just to throw in some power cards as if you don't draw them, you'll probably lose, and even if you do draw them, it doesn't guarantee a win. Second of all, while these cards are excellent against Anvil, it's not like they don't have countermeasures of their own. Between Sheoldred, the Apocalypse, Phyrexian Dragon Engine, and Ob Nixilis, the Adversary, the deck has a good amount of Plan Bs to work with, so again, just playing one of these good cards will not be enough.
So what is the metagame to do? Is Alchemy just going to be a one deck format until something is changed? Apparently not!
Mardu Angels
by DoggertQBones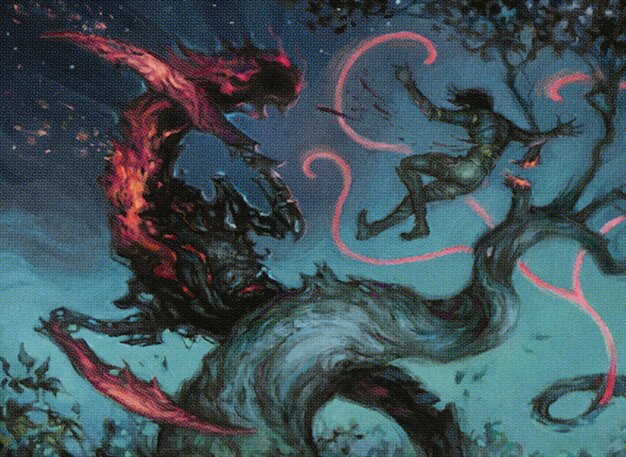 60 Cards
$363.98
15 Cards
$44.84
Now this is how you want to approach an insular metagame! While Madu Angels is only recently gaining traction (more on this later), this list is extremely promising at tackling the Anvil menace. Not only are you playing cards that are excellent against them (Temporary Lockdown and Farewell), your deck is actually good against them as they don't have many ways to deal with fliers! Going over the 1/1 tokens is an excellent approach to tackling the Anvil problem, and while this deck still has a lot to prove, I'm glad to see that people are still willing to innovate!
Speaking of innovation, with Alchemy: The Brothers' War coming on December 13, I'm sure the format will experience another interesting metagame shift!
Explorer
Unfortunately for Explorer, and very reflective in the popularity of the format, there hasn't really been much of a shift recently. As I mentioned the previous weeks, since there aren't many (or any) tournaments for it, and while we're still missing many Pioneer staples, the metagame has pretty much solidified around the obvious top decks. It's a shame as I enjoy the game play of Explorer, but the lack of creativity is a bit sad. However, similar to Alchemy, we are seeing one deck rise up the rankings for this week.
Selesnya Angels
by DoggertQBones
60 Cards
$426.5
15 Cards
$49.67
I've never been the biggest fan of Angels in Arena's eternal formats as it's so poorly positioned against Control, but if Control isn't viable in Explorer, what's holding it back? Apparently, nothing! Let's analyze it in the context of the three top decks.
For Mono Blue Spirits, they can definitely tempo you out with the right draw, but your creatures are mostly fliers, and for the most part, larger than their creatures as well. This naturally negates one of Spirits largest natural advantages of being almost exclusively fliers as Angels is in the same boat.
For Abzan Greasefang, it's not that unreasonable to scale your board fast enough that Parhelion II can't even attack, and if that happens, they pretty much have no modality of winning.
Finally, for Rakdos Sacrifice, while Claim the Firstborn is still a pain, the Cauldron Familiar + Witch's Oven loop as well as Mayhem Devil are not nearly as threatening as Cat can't stall out your attackers and a few errant pings from Mayhem Devil generally can't kill your creatures. All of those cards in conjunction will still be an issue, but find me a creature deck that can beat the nut draw from Cat!
Factor in that Angels is also pretty good against a lot of random decks as you're a reasonable proactive strategy, and we have an Explorer dark horse that may be much better than most people think!
That said, while the metagame hasn't been shaken up in a bit, it will be in a week when Explorer Anthology 2 comes out!
Historic
I said to be ready for this deck last week, and it seems that it's coming to fruition this week.
RB Altar Traveler Combo
by Altheriax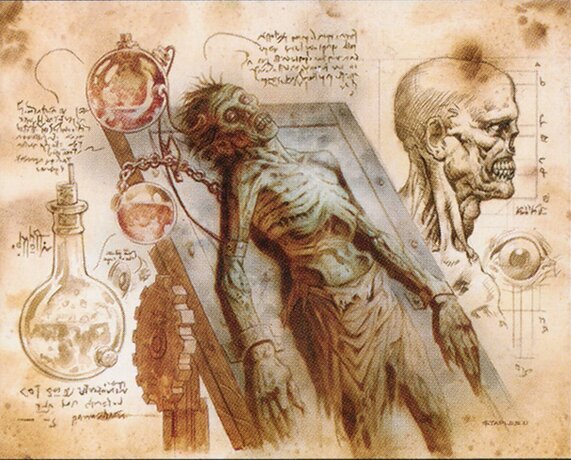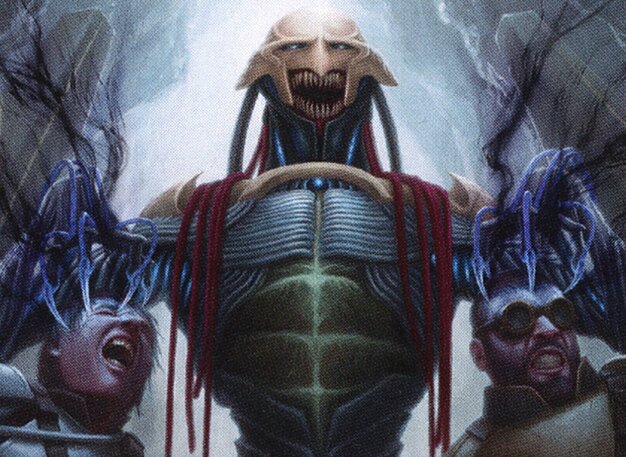 60 Cards
$559.84
15 Cards
$64.51
This deck is gross, and while I thought it would be adopted faster, it still seems that people are sticking to their own ways. For what it's worth, this deck isn't so easy you can just pick up and play, and while that may gate the amount of people who would want to try that deck, that doesn't stop it from being obscenely powerful. However, this is part of a bigger trend that I'm a bit surprised about with Historic.
Between this and the printing of Brotherhood's End, I thought Historic would see monumental shifts in turn, and while it's not like nothings changed, less changed than anticipated. As an example, currently the highest win rate deck is Boros Thopters which gets obliterated by Brotherhood's End, but if people aren't playing it, where's the harm?
This feels like the epitome of "If it ain't broke, don't fix it", and while Altheriax believes there are better options, playing what works for you is important as well.
RW Thopter Aggro
by Altheriax
60 Cards
$413.18
15 Cards
$47.51
All that said, it seems Historic is much more a format of play what you want versus play what's optimal, so if that appeals to you, Historic may be a good format for you to try or play!
Standard
Once again, we come back to most people's favorite format, Standard! With it being the most affected by The Brothers' War and the one most privy to change, you should always reference the Tier lists to go a holistic view of the format, but I'll definitely cover the smaller changes here for this week.
Grixis Midrange
Grixis Midrange by Gul_Dukat
by DoggertQBones
Standard
Midrange
best of 3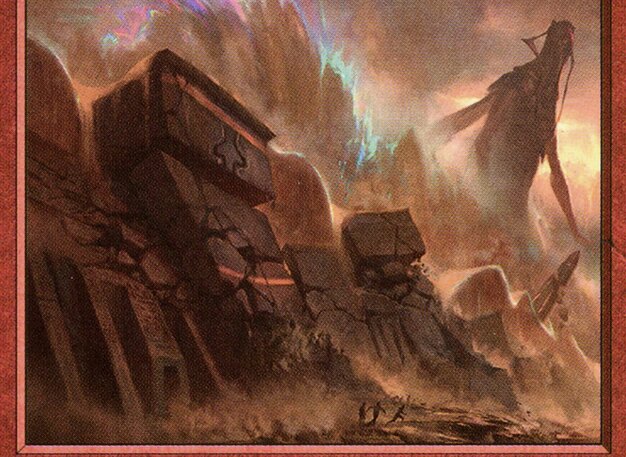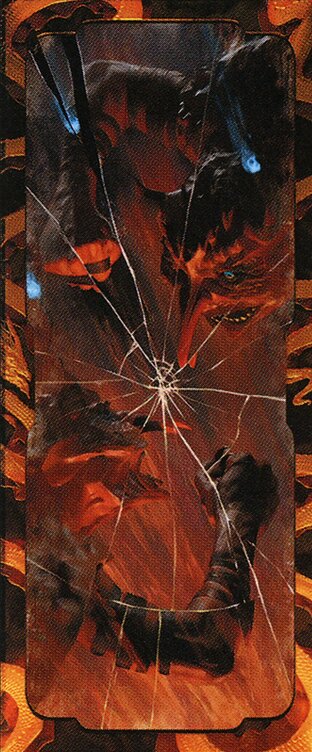 60 Cards
$314.56
15 Cards
$292.29
Last week Grixis was very much the deck to beat, and that certainly hasn't changed for this week. The deck is a real menace as it's good in pretty much every matchup, plays all powerful cards, and is very tough to target. If you want a thorough breakdown of the deck, you can check out PVDDR's article, however, it wasn't as dominant as it was last week! Despite still being a great option, two other decks have been popping up more recently and trying to steal the spotlight!
Mardu Angels
Mardu Angels by Cabezadebolo
by DoggertQBones
Standard
Tribal
best of 3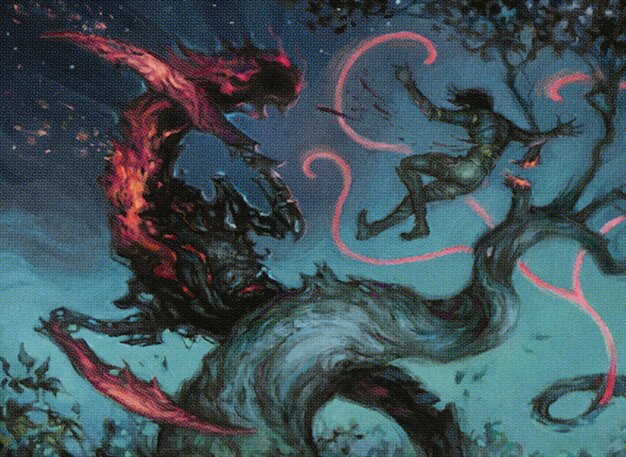 60 Cards
$459.8
15 Cards
$74.57
I don't know what it is about this week and Angels, but they seem to be taking over every format! Clearly inspired by krowz's insane run, Mardu Angels got quickly noticed, iterated on, and is starting to make it's way into the tournament scene! The best part? We even have a fresh in-depth guide from krowz himself:
While I have been an advocate for trying out Mardu in Standard for quite awhile now, despite not having a triome, this is not at all how I envisioned the deck taking form! Rather than just making it purely a good stuff deck looking to play every good card in the colors, this deck respects that the mana is tougher to work out, so sticks to the base color of White and then looks to splash from there. This is a smart way of going about it as stumbling is one of the easiest ways to lose a midrange mirror, so by limiting the breadth of what you're including, this shouldn't be nearly as much of an issue. Beyond that, I think this deck takes a very intelligent approach to tackling the Grixis matchup.
Grixis is a hard deck to beat, because realistically, it doesn't really have a weakness to exploit. So, rather than try to exploit a vulnerability, you can just position your deck differently! How the Angels players are doing that is by playing mostly a value game, and when they do play a threat, it doesn't get hit by most cheap removal and generally will do something when it enters! For example, Steel Seraph is a smart inclusion as a four of as it's a very reasonable three drop that can defend against or race the powerful three drops in Standard, or it could be a huge threat later that Go for the Throat can't kill.
While this deck looks very powerful, there are two elements to it that admittedly confuse me a bit. First, I know Fable of the Mirror-Breaker is an excellent card, but to warp your entire mana base around it seems a bit excessive. Maybe I'm undervaluing Fable, but I think the upside of just being able to play Orzhov would be pretty high. That said, considering there isn't too much early game here, this deck probably doesn't mind playing out tap lands the first few turns so it could be a self correcting issue.
The second thing that confuses me, much more so than Fable, is that there's zero Wedding Announcement in the 75. I get that Wedding Announcement isn't at its best here as your small creatures could just get stonewalled, but it is such a good threat that it's really surprising not to see it in a deck that can afford to play it.
Put these two confusions together, I really wonder if the deck has been attempted as just Orzhov with Wedding Announcement over Fable. However, maybe like the inverse of Fable, I'm overvaluing how strong Wedding Announcement is and missing the point of why the deck is constructed this way (beyond also getting max Archangel of Wrath value, which may be reason enough).
Since this is such a new strategy, only time will tell where it eventually ends up, but what I know for certain is that this looks like it's going to be a main stay in the metagame.
Mono White Midrange
Mono White Midrange by tzio
by DoggertQBones
Standard
Midrange
best of 3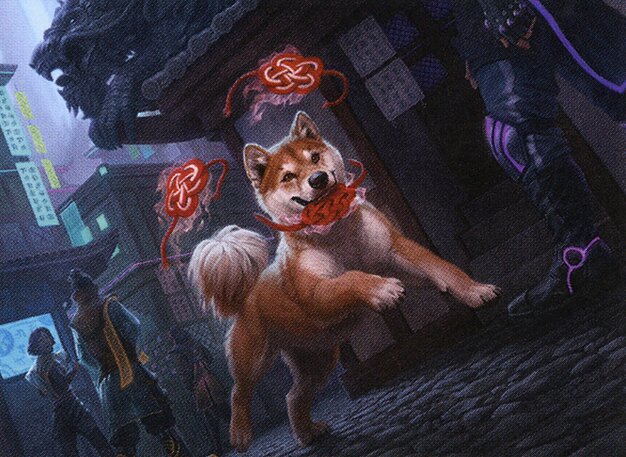 60 Cards
$219.78
15 Cards
$87.05
Like Angels, Mono White Midrange had an excellent week, but unlike Angels, this is far from a new deck! Mono White has been around for a little bit and is a deck I've been advocating for since the printing of Lay Down Arms (as well as Boros Invoke, which I personally think is better, but I digress).
Very much like Angels, it's not that this deck exploits a weakness of Grixis, but it doesn't let Grixis' strengths shine. Sure, Grixis has excellent interaction, but what is it going to be interacting with exactly? You do have some more powerful cards than others like Wedding Announcement or Sanctuary Warden, but it's not like the deck falls apart if you don't have one of those. Rather, the strength of this deck doesn't lie in its card strength at all, but just the sheer consistency of the game plan. Somewhat similarly to Grixis, the deck is mostly divided into three camps: lands, threats, and removal. The difference, though, between this and Grixis is that we trade threat strength for interaction strength.
While powerful, Grixis can run into the issue of drawing the wrong interaction at the wrong time. Drawing Make Disappear the turn after the opponent resolves a Fable of the Mirror-Breaker is an extremely frustrating experience, or only having Cut Down when being beaten down by a Sheoldred, the Apocalypse. While not as varied, Mono White doesn't have that issue. Lay Down Arms can pretty much kill everything on curve, Depopulate helps you catch back up if you've fallen too far behind, and Destroy Evil is a powerful and versatile removal spell. You can't really draw the wrong interaction at the wrong time as pretty much every piece of removal you play will kill anything you'd be concerned with. I mentioned that the downside of this was trading in threat quality, but that's only half true. Sure, you don't get to play as many insane threats as Grixis, but you do get to play one that's obscene against Grixis and the main reason I like Boros Invoke so much: Sanctuary Warden. This card is a nightmare in midrange matchups, and if you can't exile it, most decks have no real means of beating it.
Between having a really hard time falling behind and playing four Sanctuary Warden to absolutely dominate board states, I think the cat is out of the bag and Mono White is going to be a tough deck to beat for midrange decks moving forward.
End Step
That's the third week wrap up for The Brothers'' War! Although Explorer hasn't seen much change, it's definitely interesting to see how all the other formats are evolving to try to one up the winners of last week!
Thank you for reading!
Enjoy our content? Wish to support our work? Join our Premium community, get access to exclusive content, remove all advertisements, and more!