MTG Arena Meta Snapshot: The Brothers' War Week 2
Want to know how The Brothers' War has impacted Arena? Find out what DoggertQBones believes are the largest changes in Alchemy, Explorer, Historic, and of course, Standard after the second week of The Brothers' War!
Hello everyone! We're back with another week of the Arena Meta Snapshot! While Standard is generally going to be the talk of the town, that doesn't mean there hasn't been an impact in other formats as well! To that end, I'll be giving a brief overview on the state of affairs, so to say, for each of the formats so you can be kept up to date on the newest trends! The first step to attacking a metagame is understanding it, so I'm hoping that this is helpful to those looking to get ahead of the competition! To that end, if you want to read last weeks, you can check out the link below!
For clarity's sake, I'll be going over each of Arena's Constructed formats in alphabetical order – Alchemy, Explorer, Historic, then Standard for your convenience. Without further ado, let's dive right in!
Alchemy
While again, Alchemy isn't the most popular of formats, players now smell blood in the water. What do I mean?
Considering the insanely impressive run Altheriax had in Alchemy, many players decided to try and emulate that success! Now that the cat is out of the bag, ladder has been writhe with almost exclusively Rakdos Anvil players looking to ride the wave and demolish anyone who isn't riding the train with them.
Normally, such an abrupt meta shift would constitute a reaction – whether that's players trying to play decks that are good against Anvil or cards that are good against Anvil such as Brotherhood's End and Farewell, but that may not be the case here. Since there isn't much of a reason to innovate, I imagine that most players aren't going to. Whoever is interested in Alchemy is much more likely going to continue playing the deck they want to play, and just see what happens from there. To that end, if you want to get an edge, this would be the perfect time to do so.
While Anvil is strong, if you just play a Brotherhood's End or Farewell, they will have a really hard time recovering from such a massive tempo loss. To that end, you can just load up with four in whatever deck you happen to be playing, run it, and laugh as you demolish the Anvil players whenever you draw it. I would caution against thinking that just running four in a deck that it wouldn't make sense in or has a naturally bad Anvil matchup thinking that it will shore it up, but decks like Rakdos Midrange or Azorius Control would be perfect homes for such effects and could potentially be great counters to the pervasive Anvil metagame.
Then again, you could play Anvil yourself and see what the hype is all about, the choice is yours, or wait until Alchemy: The Brothers' War arrives on December 13!
Explorer
Similar to Alchemy, no relevant tournaments isn't going to breed creativity, but unlike Alchemy, the new cards don't make much of an impact here either. So has nothing changed in Explorer then? Yes and no.
For the Yes portion, in terms of important metagame shifts, things are staying relatively the same. While we have some prospective decks that may end up impacting the metagame, it still feels a little early to tell, so we're still seeing mostly the same decks as before The Brothers' War in Rakdos Midrange, Rakdos Sacrifice, Mono Blue Spirits, and Abzan Greasefang.
The no portion, as I hinted at just before, is the new decks looking to gain traction. While there aren't any Explorer mangetouts, there are a multitude of Pioneer tournaments taking place right now, and while the formats aren't the same yet, they are close enough to take inspiration from. To that end, decks that have been performing well in Pioneer have seen some attempts in Explorer, and while there isn't much information to go on yet, I'll be excited to see if any of them can impact the metagame in any substantial way.
4C Keruga Fires
by DoggertQBones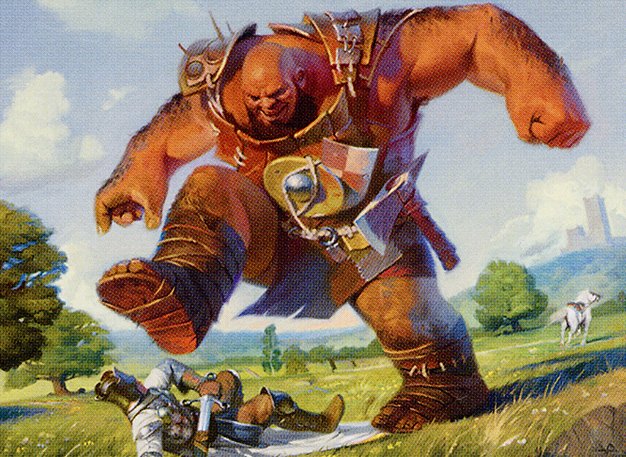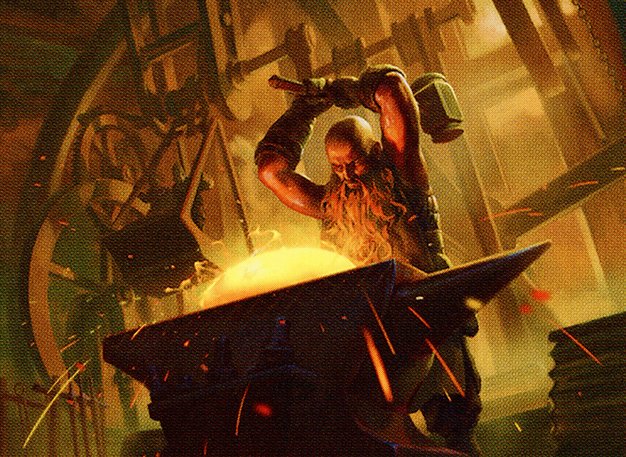 60 Cards
$555.94
15 Cards
$67.11
As an example, 4C Keruga Fires was seeing a decent amount of play over the last few weekends in Pioneer, and considering we have access to the same cards (more or less, depending on the list), it's not too surprising to see it here.
Again, it's going to be hard to say whether any of these Pioneer ports make a substantial metagame impact now, but it's definitely worth keeping an eye on Explorer especially since Explorer Anthology 2 is also coming on December 13!
Historic
Now we're getting to the more exciting parts of the article! Unlike Explorer, Historic got access to the Retro Frame artifacts that we spoke briefly about last week, but I never would've anticipated how much of an impact they've had on the metagame!
60 Cards
$335.8
15 Cards
$154.53
Let's start with the deck I was more surprised about. With Goblin Charbelcher making its way into Historic, I had a feeling that there would be many players looking to take advantage of it. This isn't surprising, as decks like Dragonstorm or Esper Reanimator try to play only to their game plan and win games without the opponent's involvement, and this seemed potentially faster, stronger, and even less susceptible to hate making it very enticing.
Well, lo and behold, Belcher has started making waves in Historic! While I've seen most of the Belcher players in Bo1, our resident Explorer and Historic expert, Skura, has had strong success in Bo3 as well making it a real contender moving forward! Like me, many players probably assumed that this would be a cool deck, but too fragile or inconsistent to really be a role player. However, it already seems that this deck has some legs, and may end up being much better, and more popular, than expected.
You would think that this is the lone new combo deck I would be writing in this section, I mean, what are the odds we have another combo deck ready to take the ladder by storm, right? …damn it Altheriax.
Rank 1 Rakdos Trapfinder by Altheriax
by DoggertQBones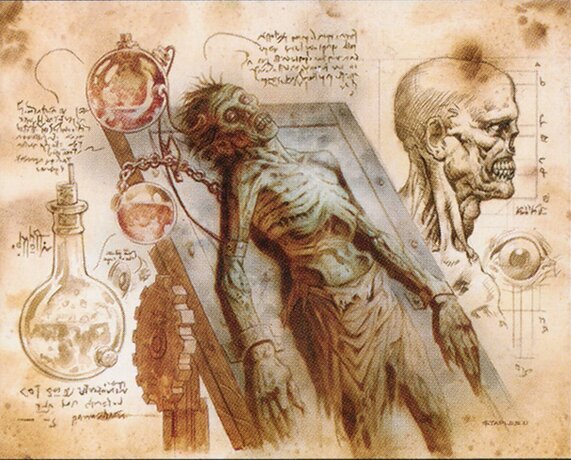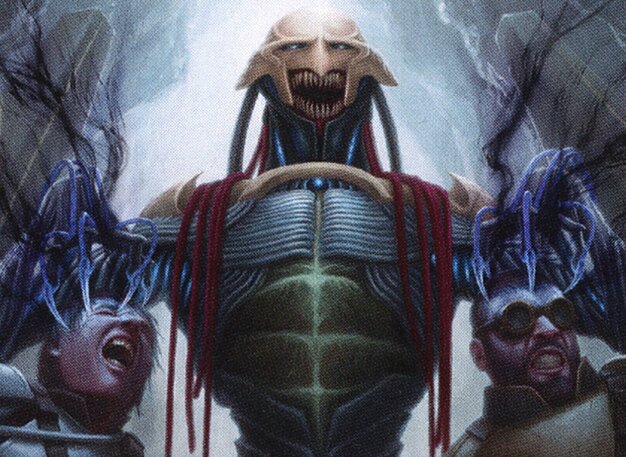 60 Cards
$559.84
15 Cards
$64.51
I know seeing Altheriax rank 1 is like seeing a fish in a lake, but this is different. Altheriax is skilled enough to take good decks to rank 1, but when he says he believes this is the best deck in Historic with a 22-1 record to match, I'm privy to believe him. Trapfinder Combo took over Alchemy for the lifecycle that it was legal (another Altheriax invention, he really enjoys breaking Arena), so now that the Historic version has even better tools, I'm not surprised to see that he has, once again, created a monster that may have drastic implications on Arena.
Expect a guide on this as soon as possible and enjoy your last few days of Arena without worrying about being comboed every other match!
Standard
Once again, we come back to most people's favorite format, Standard! With it being the most affected by The Brothers' War and the one most privy to change, you should always reference the Tier lists to go a holistic view of the format, but I'll definitely cover the smaller changes here for this week.
Grixis Midrange
Grixis Midrange by Gul_Dukat
by DoggertQBones
Standard
Midrange
best of 3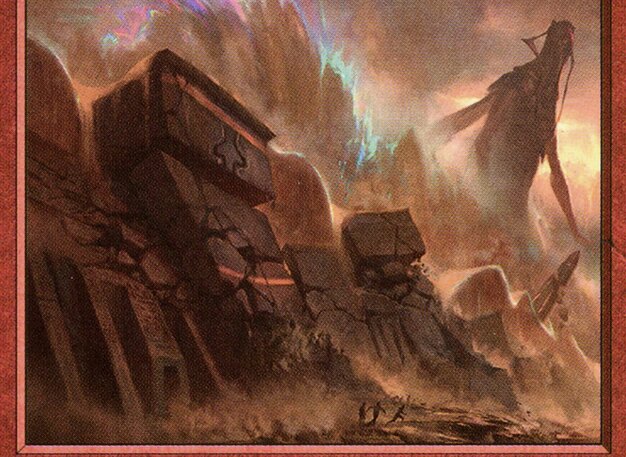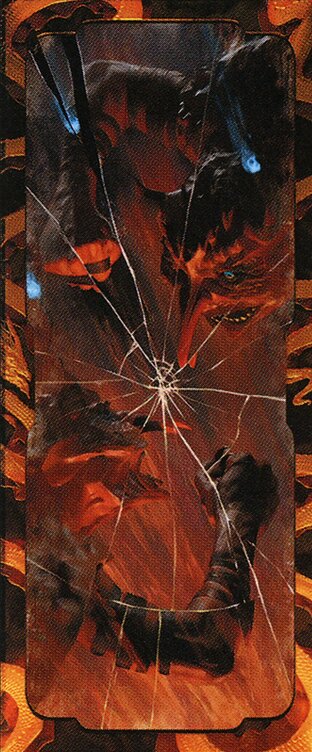 60 Cards
$314.56
15 Cards
$307.29
Alright everyone, you had your fun, back to the regularly scheduled program. While there was a lot of innovation in the first week of the format (not too surprising), the competitive scene quickly bounced back into form and reminded everyone what the best decks really are.
While there were some very interesting decks last week like Grixis Anvil and Esper Legends, Grixis Midrange has surged back onto the scene and absolutely obliterated the tournament scene last weekend with a fresh build.
While it isn't a Control deck, Grixis is reactive enough that not having the right answers to the metagame can lead to some poor results. That said, Grixis didn't even perform poorly last weekend, just not as well as most believed it would, leading many to believe that the metagame was more open than it really was. Now I'm not saying the meta is closed off in any capacity now, since Grixis had time to adjust, it was able to dominate.
The biggest change we're seeing to the Grixis lists are the main deck inclusions of Brotherhood's End to help combat Soldiers, and more importantly, Grixis Anvil. Anvil took Standard by storm last week since nobody was prepared for it, and it's like it pretty much disappeared overnight. In fairness, Brotherhood's End is really hard to beat, and with Red decks showing so much respect for Anvil, they're going to have a tough time bouncing back. Similarly, Soldiers gets caught in the crossfire as the last thing an aggro deck wants to see is players putting wrath effects in the main deck again.
While this may seem disheartening to those looking for a fresh meta after Dominaria United, I wouldn't give up hope just yet! There are a lot more things that these midrange decks have to worry about post The Brothers' War compared to Dominaria United, so while this was very much Grixis Midrange's week, that doesn't mean a new deck can't sneak up on it!
Rakdos Midrange
Rakdos Midrange by _Against_
by DoggertQBones
Standard
Midrange
best of 3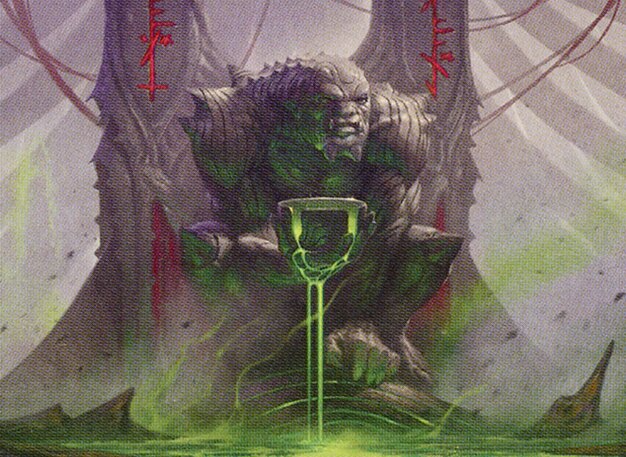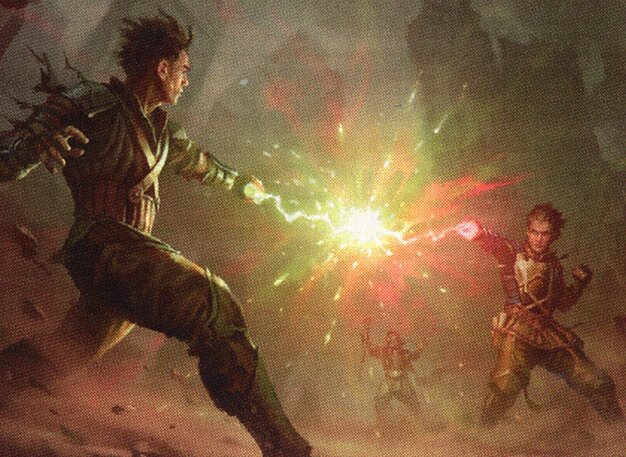 60 Cards
$575.08
15 Cards
$111.49
While it may feel similar to Grixis Midrange, Rakdos Midrange has also been performing well this week and operates quite differently!
At it's core, Grixis Midrange functions in the space between Midrange and Control, as generally, Midrange can speed things up when needed to close out the game against slower strategies. While I'm not saying that Grixis is incapable of doing that, it definitely wouldn't have the easiest time doing that considering how few win conditions the deck actually has. In contrast, if Grixis exits between Midrange and Control, I would argue that Rakdos exists between Aggro and Midrange.
By all means, Rakdos does not look like your typical aggressive deck. You have a lot of reactive pieces, not many creatures, and a pretty high curve, so it would be hard to believe that this plays like an aggro deck. Despite all that, Rakdos operates at a quicker pace than other Midrange decks, and if you aren't careful, you can find yourself dead extremely quickly! This is partially due to the deck's construction, but also by the virtue of being two color, your mana base is much faster which allows you to curve out easier. To really drive the point home, the deck plays the full four Sheoldred, the Apocalypse main deck just to get opponents dead as fast and efficiently as possible!
All that said, the reason I like Rakdos is that it can win faster games, but still play the interaction it needs to contend with the Midrange decks. Just like Grixis, Rakdos would have no problem (and even an easier time) slotting in a bunch of Brotherhood's End to deal with Anvil and Aggro as needed, then go over the top with it's excellent threats. While it's hard to argue that Rakdos is better than Grixis at this point as Grixis is substantially more popular, I think players should keep an eye here just in case Grixis is more popular because people are riding the trend rather than it actually being the superior option.
Mono Black Aggro
Mono Black Aggro by 4AMDonuts
by DoggertQBones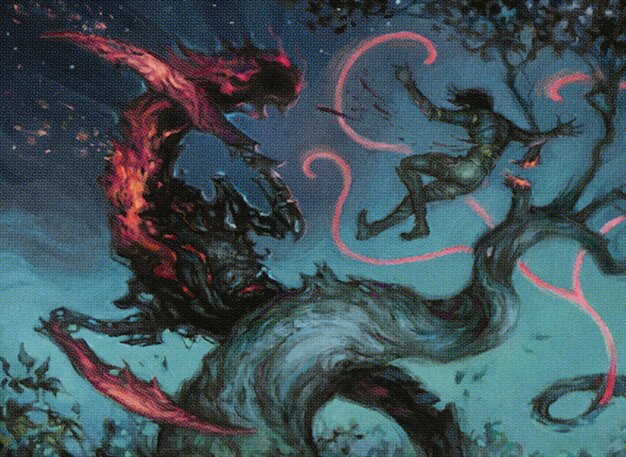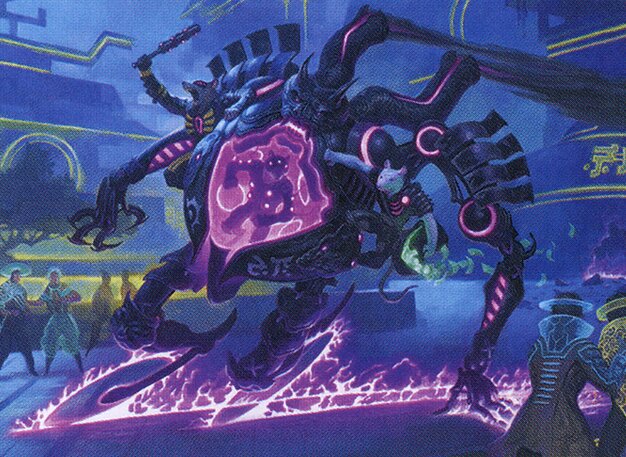 60 Cards
$368.18
15 Cards
$110.57
Finally, we have one of the current favorites of PV, Mono Black Aggro.
Somewhat similarly to Rakdos, Mono Black doesn't necessarily look like an aggro deck when compared to something like Soldiers, but you better believe it feels like one in this metagame. While you aren't as all in on curving out and flooding the board, providing steady pressure is a really effective strategy and, since your threats are better pound for pound compared to other aggressive decks, the opponent will have a harder time taking you apart. Also similar to Rakdos, since the mana base of this deck is so clean (and lets be clear, it is much better than any two color decks mana), the odds of you curving out are so much higher.
I feel that this is still an underappreciated option as Anvil was/is really effective against it (that the Red decks are handling for you) and three color decks are still the most popular archetypes in Standard. Despite the uptick of Brotherhood's End being a little concerning for this, the deck does have the power to work through that none the less, and with a solid boarding strategy, can easily transform into a more midrange deck.
While you may need a more defined metagame to want to run this, I definitely wouldn't underestimate the power of perfect mana and a strong curve.
End Step
That's the second week wrap up for The Brothers'' War! While Standard has somewhat reverted to its old ways, it's interesting to see every other format being relatively shaken up which should lead to even more exciting developments in the future!
Thank you for reading!
Enjoy our content? Wish to support our work? Join our Premium community, get access to exclusive content, remove all advertisements, and more!