MTG Arena Meta Snapshot: The Brothers' War Week 4 – Alchemy and Explorer Anthology 2 Arrive
Want to know how The Brothers' War has impacted Arena? Find out what DoggertQBones believes are the largest changes in Alchemy, Explorer, Historic, and of course, Standard after the fourth week of The Brothers' War!
Hello everyone! We're back with another week of the MTG Arena Meta Snapshot! While Standard is generally going to be the talk of the town (although not this week, now it's Alchemy and Explorer's time to shine), that doesn't mean there hasn't been an impact in other formats as well! To that end, I'll be giving a brief overview on the state of affairs, so to say, for each of the formats so you can be kept up to date on the newest trends! The first step to attacking a metagame is understanding it, so I'm hoping that this is helpful to those looking to get ahead of the competition! To that end, if you want to read last weeks, you can check out the link below!
For clarity's sake, I'll be going over each of MTG Arena's Constructed formats in alphabetical order – Alchemy, Explorer, Historic, then Standard for your convenience. Without further ado, let's dive right in!
Alchemy
As I mentioned in all the previous snapshots, Rakdos Anvil is still looking to be the best and most popular deck of Alchemy. However, there's actually more to talk about – one new and one old! While I am expecting the Alchemy set drop to have pretty big implications on Alchemy, as the other sets did, the perpetual runner up in Alchemy may even outshine Anvil soon!
Mono Red Goblins has thoroughly cemented itself as a top tier deck alongside of Anvil, but didn't have nearly the levels of popularity that Anvil did. However, analyzing Alchemy win rates, it seems that there's a version of Mono Red that's actually outperforming Anvil currently. Let's take a look.
Mono Red Goblins
Mono Red Goblins
by DoggertQBones
60 Cards
$172.72
15 Cards
$101.91
Most Goblins lists focus on flooding the board and winning through aggression, and while that's a great build as well, it seems that this version is suited to go into the long game. With an emphasis on playing only the Goblins that generate value, this deck plays much more like a midrange deck as you'll have solid early game threats, plenty of removal, and then Fable of the Mirror-Breaker and Goblin Influx Array to eventually grind people out. It's hard to say if this deck is performing so well because Anvil isn't prepared for it or it's just simply that good, but I'll be interested to see over the next few weeks.
For the new portion of Alchemy, and I'll admit is still relatively experimental as the Alchemy set did drop yesterday, but I have high hopes for Prototypes. When the mechanic was spoiled, many people talked about playing them out for the cheap half and then blinking them, but it didn't seem like there were enough good ways to make that possible. However, with Tawnos Endures, I really like the odds now.
Orzhov Prototype Blink
Orzhov Prototype Blink
by DoggertQBones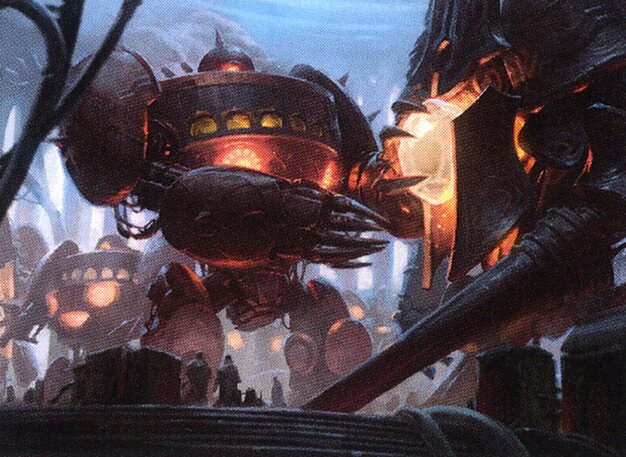 What I think makes this deck so potentially potent is that you're a combo deck that doesn't feel like a combo deck. For all intents and purposes, you're just playing a decent midrange deck that's more creature based, but once you draw a Tawnos Endures or Touch the Spirit Realm, you can suddenly transform that solid creature into a game ending threat that needs to be answered immediately.
While that's all well and good, what about if the opponent has removal? Well, again, we're just playing a solid midrange deck! You don't need to go for the blink the first second you can, you can just keep playing the game, and when you see an opening, you pounce. Better yet, a lot of commonly played removal spells wouldn't even work to stop you from blinking. Strangle and Molten Impact are sorcery speed, Cut Down wouldn't work for half of your threats, and Go for the Throat misses completely. They would need to be playing something like Lightning Strike or Infernal Grasp to really have a chance, and even if they do, they may mistime it and lead you to an easy blink turn! I haven't had the opportunity to try this myself, but I have a really good feeling about it.
Explorer
While Explorer was struggling to be a popular format due to staleness, it got the best possible thing for it in terms of the Explorer Anthology 2! With a plethora of great card entering the format, it's no wonder that it got shaken up. While there are so many decks to explore, there are a few that I'm definitely seeing a good deal more than the others!
Mono Green Devotion
60 Cards
$390.34
15 Cards
$150.97
Easily the deck I've been seeing the most since the drop of the Anthology, many players were excited to port over one of Pioneer's best decks directly into Explorer! Nykthos, Shrine to Nyx has obviously substantially boosted this deck turning it from an extremely middling option to a very powerful deck in one fell swoop. Is it close to the power of the Pioneer variant though? Thankfully, no.
While only missing two cards, Oath of Nissa and The Chain Veil, it turns out that both of these are rather important to the deck. Oath of Nissa provides a really strong element of consistency to Mono Green to help smooth out draws and help find Nykthos, Shrine to Nyx, on top of providing a pip of devotion and letting you cast off color Planeswalkers! That is a lot stapled onto one card.
However, I would argue that's not even the better of the two missing cards as The Chain Veil is really what makes Mono Green sing. With it, comboing off with the deck is extremely consistent as you have a much lower barrier of entry to loop, but without, you need a lot more going on in order to win the game off of a combo. I really like just adding Nykthos to this Anthology as it put Mono Green in a place where it feels powerful, but far from overbearing.
Mono White Humans
Mono White Humans
by Skura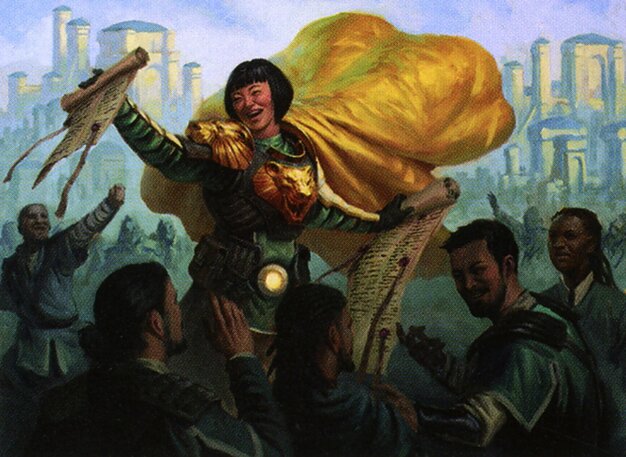 60 Cards
$195.9
15 Cards
$55.85
Currently the premiere aggressive deck in Pioneer, Mono White Humans is now functionally complete in Explorer, missing only Kytheon, Hero of Akros. Mono White is such a popular option right now as it's been posting really good win rates in Pioneer, and with it being one of the very few high tier decks to be completed now, will only get more popular as time goes on.
In particular, Mono White Humans is a pretty strong counter to Mono Green as Brave the Elements is an extremely powerful card against them, generally letting the Humans opponent have complete free reign over the turn for the low cost of a single White. While less high impact than Brave the Elements, Mutavault is also quite the nice pickup in comparison to Faceless Haven. Being able to weave attacks between casting spells is the marquee use of Mutavault as Faceless Haven, while a larger threat, will pretty much always take up your whole turn.
Lastly, since the deck is fast, powerful, and relatively easy to play, it's certain to become a fan favorite for those who are looking to quickly grind out wins on ladder. Between Brave the Elements, Mutavault, and how easy it is to pick up this deck and play, I suspect this will be one of the best decks in no time.
Historic
While Alchemy and Explorer and currently the most looked at formats, Historic has been going through some slow changes as well with one new deck tearing up Bo1 and two old decks making a resurgence in Bo3!
In Bo1, no matter the format, proactivity is generally king. For a deck to be able to successfully execute its game plan consistently and quickly over and over is the hallmark of a powerful deck. To that end, a lot of players have looked at combo decks like Dragonstorm, Reanimator, or Neostorm to pull the rug out from under opponents, all to varying success. However, it seems we may be seeing the birth of the new combo king of Historic, but this time, it's been creeping up the rankings and surpassing many established decks.
Izzet Belcher
Izzet Belcher by Skura
by Altheriax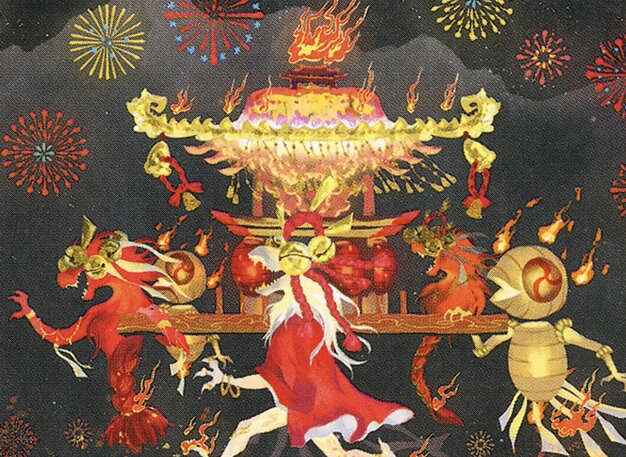 Goblin Charbelcher seemed like a meme to many, but as the lists keep getting more and more refined, it's clear that this deck is much better than many gave it credit for. Being less susceptible to hate and faster than all the other options, Charbelcher can consistently win the game around turn four, but turn three and even turn two wins are quite possible with it as well. While we still have it at the low end of Tier 1, it's very rare for a new deck to come in and present such a strong front early on, especially when building and playing the deck is quite difficult. While Charbelcher may remain just a solid option, I wouldn't be surprised to see if we are witnessing the birth of the new king of Bo1 Historic.
Unlike Bo3, there's a much wider range of strategies that are viable for competitive environments. However, like any metagame, decks will eventually fall out of favor as better options come into the fold or other omnipresent strategies push them out. That's a very common occurrence to happen in older formats, however, what's not a common occurrence is for a deck that was previously pushed out to come back and start doing extremely well! To make things even more interesting, it's not just one deck that's been able to come back from purgatory, but two!
Izzet Phoenix
Izzet Phoenix
by DoggertQBones
60 Cards
$454.42
15 Cards
$57.47
First deck to rise from the ashes is Izzet Phoenix! It was missing from the upper echelons of play for quite awhile as the nerfs to A-Dragon's Rage Channeler and A-Unholy Heat were tough for the deck, and to make matters worse, Unlicensed Hearse got printed around the same time really putting the nail in the coffin. So what's changed? Less graveyard hate and better positioning! Since Hearse has become less popular, you can bin your Phoenixes without the immediate fear that you're going to be heavily punished from doing so.
I believe there's less graveyard hate in general, but Unlicensed Hearse in particular was so powerful against the deck as it turns off a good portion of your deck and then threatens to just kill you in a few turns! Furthermore, with the printing of Brotherhood's End, Phoenix has an excellent tool to fight back against Azorius Affinity and Boros Thopters, two of the most popular decks in Historic right now. With the best card against you seeing way less play and having a really strong matchup against two of Historic's best and most popular decks, Phoenix is in prime position to make rounds again.
Selesnya Helioak
GW Helioak Reconstruction
by Altheriax
60 Cards
$351.4
15 Cards
$36.55
The second deck to make a comeback in a big way is Selesnya Helioak! Selesnya Helioak fell out of favor some time ago, not so much from anything in particular happening, but just better options becoming present. However, all the deck needed was four more copies of Collected Company to be good! Who knew?
While it's not literally Collected Company, Kayla's Reconstruction does a really good job at finding your combo pieces, and unlike Collected Company, could hypothetically assemble your entire combo if you put in at least six mana into it! That's a tremendous upgrade to a deck that was already quite good, and since this is so good against decks that aren't looking to constantly interact with you (and it's not even bad in the face of decks that can beyond hard Control), this seems very well positioned right now as well.
Standard
For the first Snapshot, we actually have a pretty quick update on what's going on in Standard! Of course, if you want to see the whole Tier Lists as well, make sure to check out the links below.
Mono White Midrange
Mono White Midrange
by DoggertQBones
Standard
Midrange
best of 3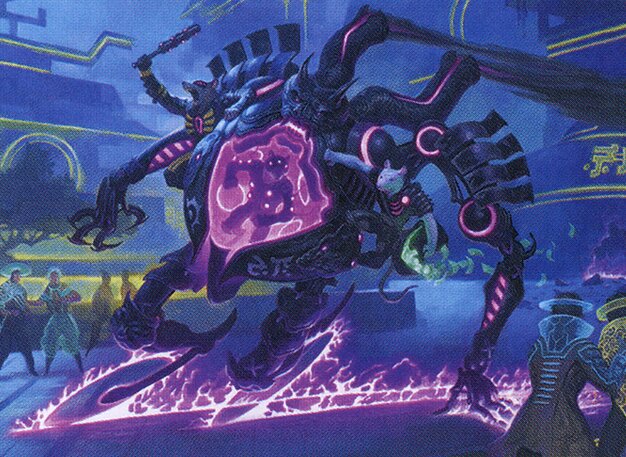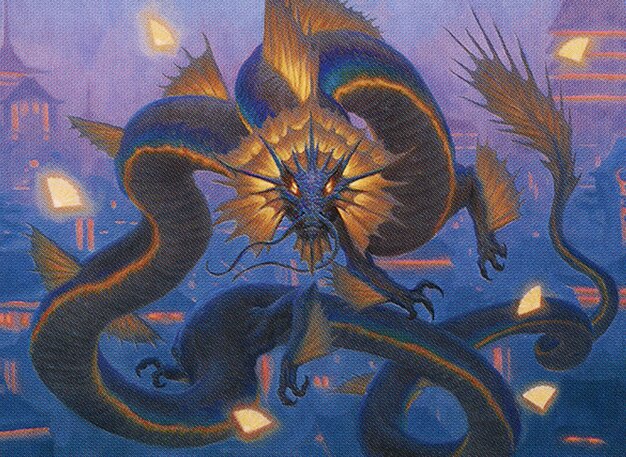 60 Cards
$234.66
15 Cards
$62.33
Mardu Midrange
Mardu Midrange
by DoggertQBones
Standard
Midrange
best of 3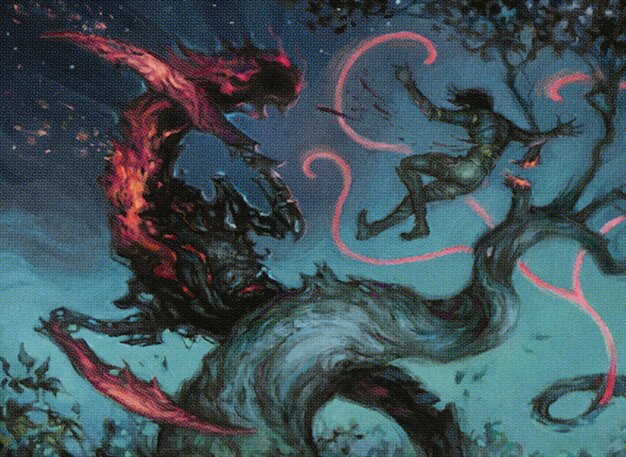 60 Cards
$492.2
15 Cards
$74.57
I said last week that Mono White and Mardu Midrange were the decks to look out for leading into the week, and that has definitely remained true so far. In the tournaments I analyzed, the vast majority of the top placing lists were either Grixis Midrange (the known quantity) or Mono White Midrange, and while Grixis is still considered the best deck, the numbers were extremely close in terms of top placements last weekend! Players have finally wised up to the power of being an insanely consistent deck as you don't need to be flashy to be powerful.
While Mardu hasn't gained as much traction, I'm still pretty high on it as it operates very similarly to Mono White Midrange, but with an emphasis on power over consistency. If the meta keeps trending towards Grixis and Mono White being the only games in town, Mardu should be in a good spot to go over both of them and start running away with some tournaments.
End Step
That's the fourth week wrap up for The Brothers' War! This was definitely the most exciting week yet as there have been a lot of changes in each one of Arena's Constructed formats giving every player something new to look forward to!
Thank you for reading!
Enjoy our content? Wish to support our work? Join our Premium community, get access to exclusive content, remove all advertisements, and more!