Hello everyone! Today we're coming back to Historic and we have to go into it with my one of my favorite decks, Historic Izzet Phoenix! This deck is obviously a known quantity at this point, but it hits every single note I like in my decks.
It can be fast, it can be grindy, it can be interactive, it plays a lot of powerful cards, and your decisions highly matter. These are the 5 metrics I generally look for when approaching a new deck so it's certainly nice when a deck has all 5!
There were concerns about Phoenix's playability considering A-Dragon's Rage Channeler and A-Unholy Heat's nerfs and with Unlicensed Hearse's printing, but despite all that, Phoenix has come back as a strong option in the metagame.
Here's the list I've been working with recently and have been happy with.
Izzet Phoenix
by DoggertQBones
60 Cards
$412.4
15 Cards
$48.37
For those out of the loop, I'll give a quick refresher. Izzet Phoenix is a deck that is ideally looking to put Arclight Phoenix in the graveyard and then recur it by casting 3 instants/sorceries in a turn. This is a very simple explanation, but is the heart and soul of this deck. What this deck often turns out to be is a puzzle each turn on how to balance card selection, threat deployment, and interaction against a similarly powerful deck and how to get the edge.
The thing about this deck is that it's extremely skill intensive and will constantly test your knowledge of game plans and Historic. When I first tried Phoenix, I didn't think it was very good as I felt that I couldn't win with it (and in fairness, there were a lot of Esper Sentinel around), but the deck is so dependent on the pilot I was just blind to the innumerable mistakes I've was making.
This isn't to scare off anyone from trying the deck, far from it in fact. I'm also a big proponent of playing decks like these, no matter the skill level, as they can really help you get better at the game by understanding what you need to do to win. Furthermore, Historic doesn't change often enough that Phoenix is randomly going to be a bad option so always having a Historic deck you're good with is pretty valuable as well if you ever want to hop back into the format.
All in all, the best way to get better at Phoenix is playing the deck yourself and seeing how it works, but I'll try to provide you with a plethora of tips along the way!
Best of One
Bo1 Izzet Phoenix
by DoggertQBones
While Phoenix is a great option in Bo3, I do think it's pretty middling in Bo1. Phoenix is great as it can constantly exert pressure and interact, but most of the Bo1 decks are so efficient that this game plan isn't nearly as effective. It's definitely not bad, but not what I would generally recommend.
Budget
(H) Budget Izzet Blitz
by DoggertQBones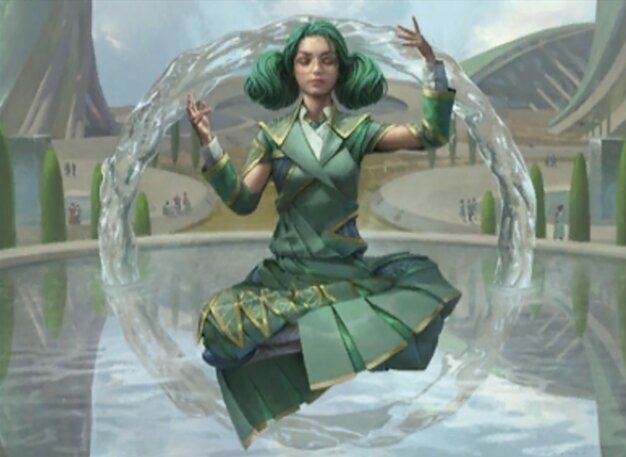 Normally I wouldn't say Phoenix is the most rare intensive deck, but it still may be tough for some people to swing. While there's no direct analog to budget as Arclight Phoenix is too pivotal to the strategy, I would go a more Blitz route like above. The deck will play somewhat similarly and is quite powerful despite no Rares or Mythics. If you want to upgrade this deck, the best thing you can do is upgrade the mana base or follow this deck guide (Premium):
Matchups and Sideboard Guide
Vs. Rakdos Trapfinder
I put this deck first, as I expect by the time this comes out, Trapfinder may have already taken over the ladder. Thankfully, the deck is likely to be nerfed sooner than later assuming it's as broken as it currently seems, so you may not have to deal with it for too long. That said, you need to kill them as quick as possible. If you can interrupt their combo by bonking their Ominous Traveler, but this won't be the easiest as they are extremely consistent. Kill them quick and keep your fingers crossed that it'll be sufficient.
Vs Izzet Wizards
The Wizards matchup is relatively simple – play as the Control deck. You should be using your draw spells to dig towards removal, and as often as possible, keep their board completely clean. Wizards will have an extremely hard time winning in the face of a bunch of removal spells, so once you clear the board, you can easily find a way to kill them afterwards.
In a similar vein, don't be afraid to hold back Arclight Phoenix as a blocker when they have a creature on board. Them devoting resources to killing it when you can get it back for free will make their life that much harder as well.
Ledger Shredder is one of your best cards as it'll grow out of range of Burn relatively quickly, but is susceptible the turn it comes down. As much as you can, try not to play it out without casting another spell after it, however, if it's turn two, you're on the play, and they didn't play a one drop, the odds of it living are decently high from there.
Vs Azorius Affinity
The sideboard plan for this matchup is still a bit up in the air as it heavily depends on their exact list. The board ins will remain relatively the same as Brotherhood's End is obviously the most important card in the matchup. To that end, we also board in Mystical Dispute as, if we can get to four mana with Brotherhood's End and Mystical Dispute, they will pretty much lose on the spot.
The Crackling Drakes are to have insulation against graveyard hate in case they draw it, which again, will vary list by list (the same reason we cut DRC, they're abysmal when graveyard hate is involved). If the particular Affinity player has more graveyard hate than normal, then you'll want to cut the other two Faithless Looting as well and you can bring in a few different options like Strangle or even Curse of Shaken Faith if you are feeling ambitious.
Vs Boros Thopters
Similar matchup to Izzet Wizards and similar deal here. You still want to function like the Control deck as they are much faster than you, and Broterhood's End is about as good as it is against Wizards rather than Affinity since you'll want to use the three damage mode more often. Also unlike Azorius, Boros tends to not play that much graveyard hate so you don't have to be so concerned about them having too much interaction. Focus on blunting the aggression, then you should be able to navigate into a win from there.
Vs Rakdos Goblins
Goblins is a weird matchup as, on one hand, you need to take apart their board so they don't cascade advantages, but on the other hand, they're so grindy that this isn't a tenable game plan throughout the whole course of the game. Awkward, huh? So the way the matchup generally works is that the first few turns you're looking to control the board and sculpt your hand, and then once you have an opening, you need to try and close the game out as fast as possible. Since they have literally no way to interact with fliers, once you have some Fliers deployed, you have a good idea of what your clock is going to look like.
Try not to keep hands without a blisteringly fast Phoenix draw or a lot of interaction. If you try to keep a hand of lands, cantrips, and some random spells, that may not be good enough, so you may want to mulligan more aggressively than you think you'd might have.
Vs. Azorius Control
Azorius is a strange matchup as most of the time you're going to be heavily favored, but there will be a subset of games where you feel like you can't win. Most of that revolves around whether or not they find a Rest in Peace, since if you can keep bringing back your Phoenixes, they have no real shot at winning. Even if they do have RIP, You can find a way to win the game with random creature beatdown.
Beyond RIP, a fast Lotus Field start (if they even play that version, which isn't that popular) can obviously be scary as well, but even that isn't so bad. Plan for a long game and go for value plays whenever possible.
Tips and Tricks
Above all else, this is a very difficult deck to pilot so give yourself ample time to learn the lines of it. It requires an extremely heavy use of game plans to pilot correctly. If you're not sure what I mean by game plans, read this article.
Unless you know you specifically need spells to recur Phoenix quickly, I like using my Consider and Opt pretty liberally to help sculpt my hand. That said, I tend to be very conservative on when I use my Faithless Looting unless it's to recur a Phoenix or I desperately need a particular card.
I'm very aggressive with stocking the graveyard with A-Dragon's Rage Channeler. Unless you definitely need the top card, I tend to put it in the graveyard. This applies doubly to lands as getting a land in yard will help you hit delirium much faster.
In the beginning I was more liberal with keeping lands off my draw spells, but as I've gotten more experience, I've learned that you have so much draw power you can generally find the lands you need in a reasonable time frame. That isn't to say you should miss an early land drop over keeping a spell, but you may not need to procure land number four if it's only your first few turns.
One of the harder decisions to make is when to take a cantrip off of a cantrip (you Consider and see an Opt on top). When approaching this decision, the major thing I consider is what does that draw spell afford me. If I have a A-Dragon's Rage Channeler, trying to recur a Phoenix, a Ledger Shredder that can be played/buffed, a Crackling Drake that can use more power, or I have time to sculpt my hand a bit more, you can keep it.

This may seem like a lot of scenarios to keep, but realistically, I tend to not want the additional cantrip and just dig deeper in my deck. A big mistake I made when I picked up the deck was spinning my wheels too much as I figured the deck is all about card selection so it's rarely bad to cast them. However, once you're in the mid game, you really need to start applying pressure or the opponent is very likely to. In the early stages or late stages of the game, cantripping into cantrips can be a lot better.
Although getting Arclight Phoenix back from you graveyard for free is the ideal, never underestimate the power of just casting it normally. This applies mostly when you rather use Expressive Iteration on turn 3 rather than chain a lot of spells to get back Phoenix or against Control specifically.
If you're really behind on board, the best course of action is generally digging towards a lot of free Arclight Phoenix or a big Crackling Drake. These can save you in spots that nothing else can.
Be mindful of delirium when recurring Phoenix, you may lose it if they're the only creature(s) in your graveyard.
I much rather hard cast an Ox of Agonas then put it in the graveyard and try to recur it later.
Be mindful of your land drops and what colors you need. It's very easy to accidentally color screw yourself even with a lot of lands out.
Learn when to play fast and when to play slow. Recurring Phoenix ASAP is always enticing, but sometimes sculpting your hand early and/or trying to get back multiple Phoenix could be the better line. Think in terms of proactivity. If your opponent is doing something, you probably have to as well. If the opponent is sculpting, you can afford to do so as well. If they have nothing going on, then do what makes the most sense with your hand.