MTG Arena Mythic Decks of July 2023 – Week 3: Historic Mayhem!
Feeling lost on what to play this week? Try these innovative decks that players used to reach Mythic this season!
Hi! I am Vertyx, and I would like to welcome you to my Mythic Decks of the Week article for the third week of July 2023! I will go over the most interesting decks that made it to Mythic on MTG Arena last week. This week we had The Historic Metagame Challenge and with that people were trying various Historic decks on ladder that they also managed to reach Mythic with!
Alchemy 5c Super-Friends by Crokeyz
5c Super-Friends by Crokeyz
by Vertyx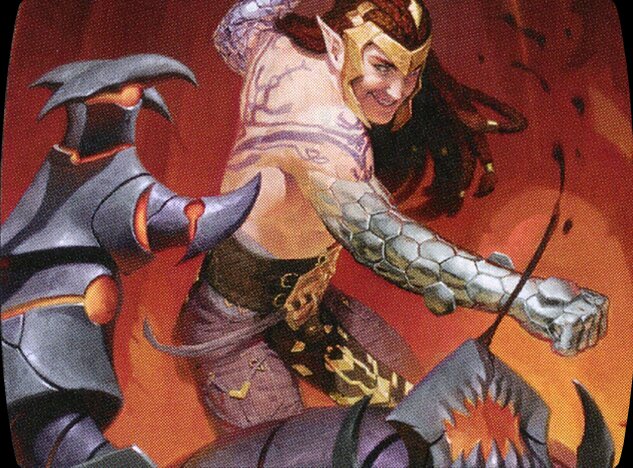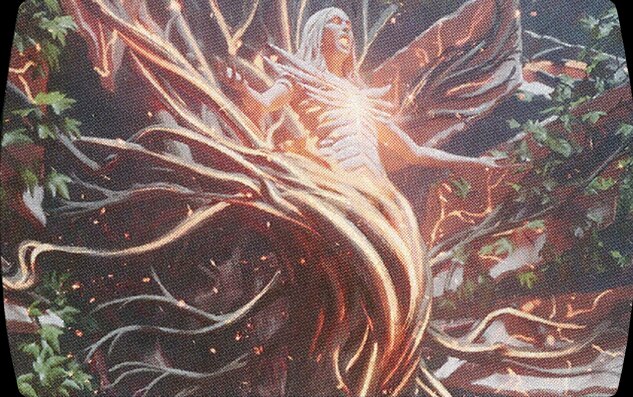 60 Cards
$426.57
15 Cards
$20.16
Before we move to the historic decks lets take a look at one Alchemy deck! The deck in question is Five-Color Superfriends by Crokeyz!
We got a bunch of great legends support in the recent sets and this deck uses those cards to create a deck centered around them! With the printing of Delighted Halfling and Plaza of Heroes the mana support is awesome and makes the deck way more consistent! The cheap part of the deck is full of strong cards that also slot well into other decks like Agent of Raffine and Siphon Insight which both serve as a cheap pseudo card advantage engine or Orcish Bowmasters which interacts with almost every deck since everyone wants to get card advantage! Then you also got ramp to get you into your payoffs better (Delighted Halfling and Armored Scrapgorger).
When it comes to the legends and planeswalkers you have a little bit of everything. It can be fixing Wrenn and Realmbreaker, some protection Tasha, Unholy Archmage, Tamiyo, Compleated Sage, Ertai Resurrected or threats to close the game out like Wyll, Pact-Bound Duelist!
This deck looks really fun when you get your legends going and can activate multiple planeswalkers in a turn while also being able to play cards like Orcish Bowmasters or Agent of Raffine!
Historic Mardu Giver Winota by Altheriax
Mardu Giver Winota
by Altheriax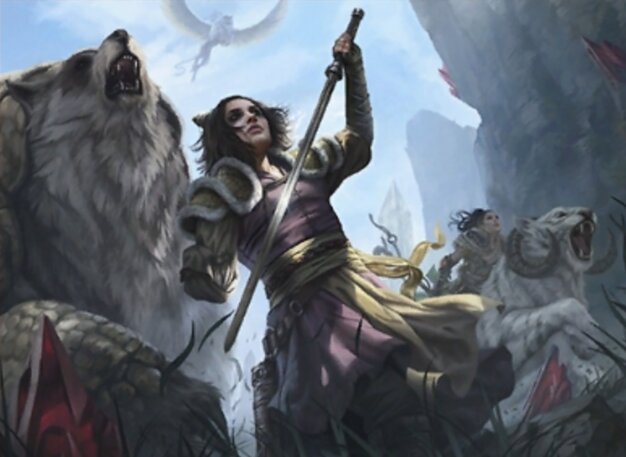 60 Cards
$797.92
15 Cards
$78.55
Now lets move into Historic to take a look at Mardu Giver Winota by Altheriax!
This deck plays all of the broken cards that Mardu colors offer in the format, some of them provide card advantage and the others have great disruption effects. The value cards include Crucias, Titan of the Waves, Seasoned Pyromancer or Fable of the Mirror-Breaker and the disruption cards include Orcish Bowmasters and Juggernaut Peddler! When you combine those cards you get a really powerful Mardu shell that is able to generate a bunch of value while still making the game harder for the opponent.
This shell looks really strong already but there is even more. You also got A-Winota, Joiner of Forces which makes your deck much better at closing the game fast. The ideal scenario is hitting Wyll, Pact-Bound Duelist with the trigger to clear the board for your other attackers while also providing more pressure!
A really scary looking deck full of broken Mardu cards!
Historic Grixis Shadow by gerbear1
Grixis Shadow by gerbear1
by Vertyx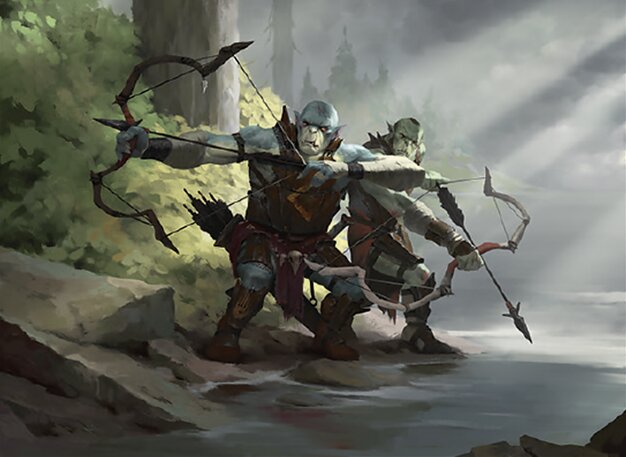 60 Cards
$712.98
15 Cards
$20.06
Lets continue with historic to take a look at Historic Grixis Shadow by gerbear1!
This deck is full of interaction and cheap spells! It wants to create a tempo gameplan with its large creatures like Death's Shadow or Magmatic Channeler and with cheap interaction like Drown In The Loch, Fatal Push or Thoughtseize. When you get your top threats and cheap interaction you also want some card advantage and Expressive Iteration does exactly that!
This deck is capable of not letting a single spell resolve while presenting a fast clock to take the opponent out! The combination of cheap threats, interaction and card advantage makes the deck hard to pilot but when you know what you are doing its really hard to interact with the deck!
Historic Sultai Flash by Killa Dub
Sultai Flash by Killa Dub
by Vertyx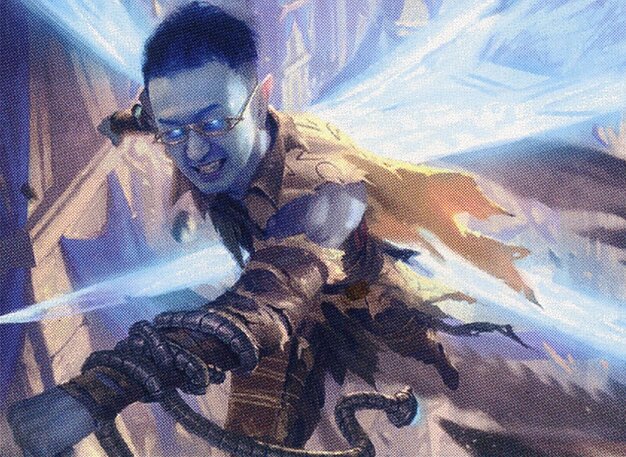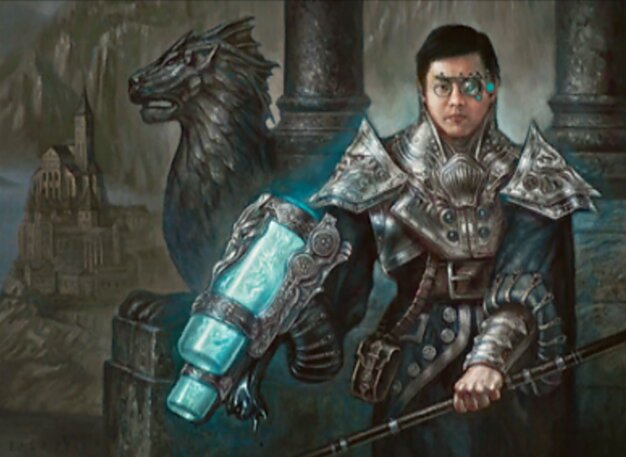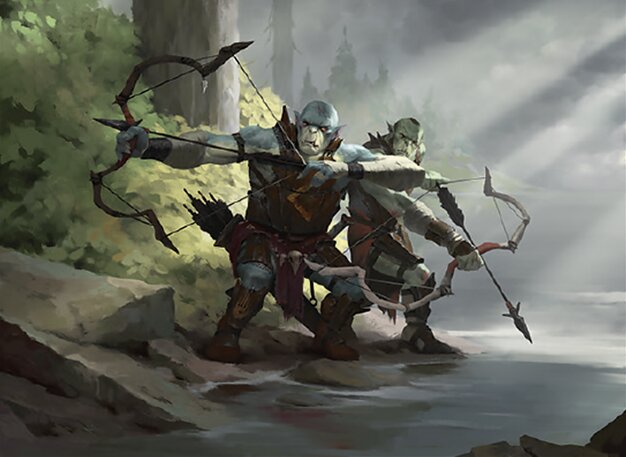 Another deck that wants to interact with the opponent a lot! Lets go take a look at Historic Sultai Flash by Killa Dub!
This Sultai deck is full of counterspells (total of 10 copies and 4 copies of Snapcaster Mage to potentially flash back them)! This deck wants to counter every problematic spell that the opponent presents so it basically leaves up all of its mana every turn! You may ask how does the deck win if it passes its priority every single turn. And that is where the name Flash comes in. All creatures in this deck have flash so you are able to get them onto the battlefield at the end of turn when the opponent doesn't cast anything you want to counter!
Most of those threats also provide interaction (Faerie Mastermind, Orcish Bowmasters or Brazen Borrower) and then we got Nightpack Ambusher which is a really strong threat in the deck! If you run out of threats or counterspells you also got Memory Deluge to accumulate cards!
If your deck evolves around your spells resolving you don't want to face this one!
Historic Dimir Ninjas by IstaBNF
Dimir Ninjas by IstaBNF
by Vertyx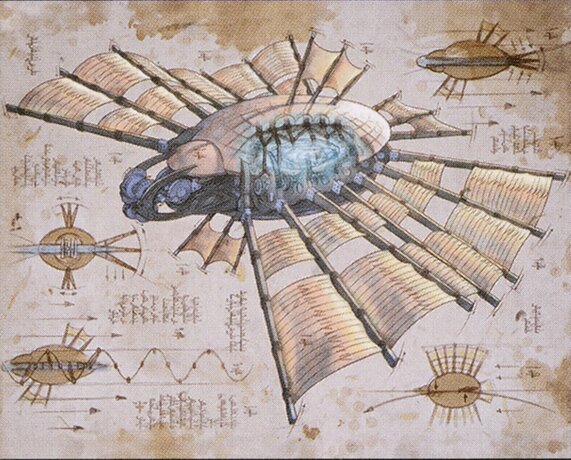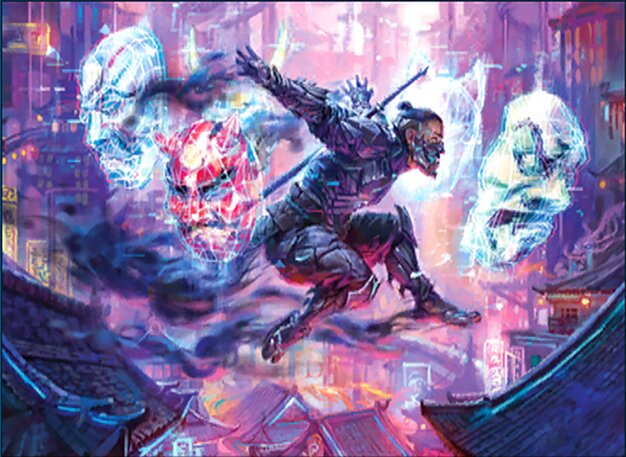 60 Cards
$474.44
15 Cards
$41.6
And another historic deck! This one is Historic Dimir Ninjas by IstaBNF!
This one evolves around ninjas and the Ninjitsu ability (Ninjitsu lets you put a creature onto the battlefield tapped and attacking by returning an unblocked creature to your hand in the combat phase)! Everything this deck does is centered around combat shenanigans!
You ideally want to get a creature with evasion on turn 1 onto the battlefield (those can be Ornithopter or Changeling Outcast). Then on turn 2 you attack with those and Ninjitsu in one of your ninjas like A-Silver-Fur Master or A-Moon-Circuit Hacker while returning one of those 1 drops to your hand! The main way of wining the combat is with these ninjas but you also got 4 copies of Retrofitter Foundry which can turn your Ornithopter into a 4/4 token!
This deck has a lot of combat tricks making it great at getting the needed damage in!
Historic Dredgeless Dredge by zhangjialiang
Dredgeless Dredge by zhangjialiang
by Vertyx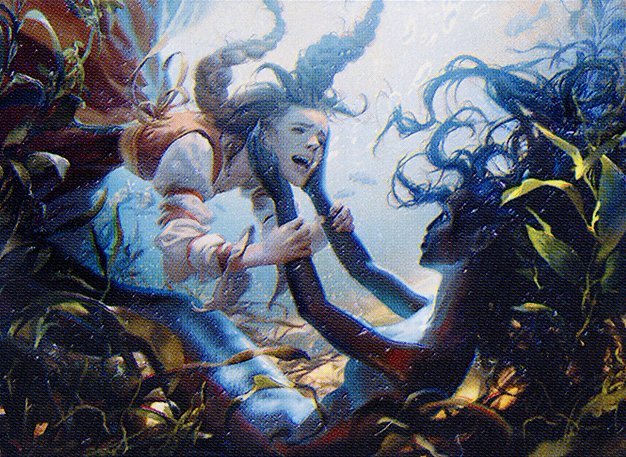 Another deck is Historic Dredgeless Dredge by zhangjialiang!
If you have been in the game for a while you are most likely familiar with the dredge mechanic and how these decks evolve around it! To the readers who don't know, if you have a creature with dredge in your graveyard it lets you return it to your hand and mill a number of cards based on what number the dredge is instead of drawing a card (for example Stinkweed Imp)! That enabled some broken graveyard strategies basically letting you mill over 15 cards in one turn which let you get a lot cards into the graveyard. Those cards included creatures like Narcomoeba or Prized Amalgam which let you put a lot of pressure onto the battlefield from your graveyard!
This deck originates from that strategy but the format doesn't have any dredge cards to it does that with different enablers! The deck has 20 copies of cards that are able to mill you like Glimpse the Unthinkable to get your threats into the graveyard so you can return them onto the battlefield! Those threats include cards like Bloodghast, Prized Amalgam and Silversmote Ghoul. You also got 4 copies of Creeping Chill which is another way to get in damage and also return your Silversmote Ghoul from the graveyard.
This deck is capable of easily getting over 10 power onto the battlefield in one single turn. The drawback is that its weak to graveyard hate, but when everything goes right its really hard to beat it!
Historic 5c Gates by Simone92
5c Gates by Simone92
by Vertyx
60 Cards
$361.29
Sideboard
15 Cards
$97.05
Lets move into the events category to look at decks that did well in the Historic Metagame Challenge and Historic Event! The first one is Historic 5c Gates by Simone92!
This deck is all around gates! Gates are usually common dual lands from the Ravnica block that come in tapped. They are really bad alone, but some cards work well with them so they are able to create a deck that is centered around them! The thing that this deck wants to do the most is ramping. Either it be early with something like Growth Spiral or later with Primeval Titan! If you feel like you need to slow the board down you also have Gates Ablaze and Ugin, the Spirit Dragon to wipe out all threats. If cards become a problem you also got 4 copies of The One Ring which is able to draw a bunch of cards!
You are able to ramp a ton and cast a few boardwipes but how do you actually win? You do that with your gates! The win condition of this deck is a colorless land named Maze's End! For 3 mana it lets you return it to your hand and search your library for a gate card which seems like a meh ability but the part where it shines is at the end of the ability which says: "If you control 10 or more gates with different names you win the game". In this deck that translates to If you control 10 lands you win the game since you don't have a lot of same gate cards.
A deck that ramps a lot and seems not that scary, but then it just slams a land, pays 3 mana and wins the game on the spot!
Historic Niv-Mizzets Yorion by Andrew TK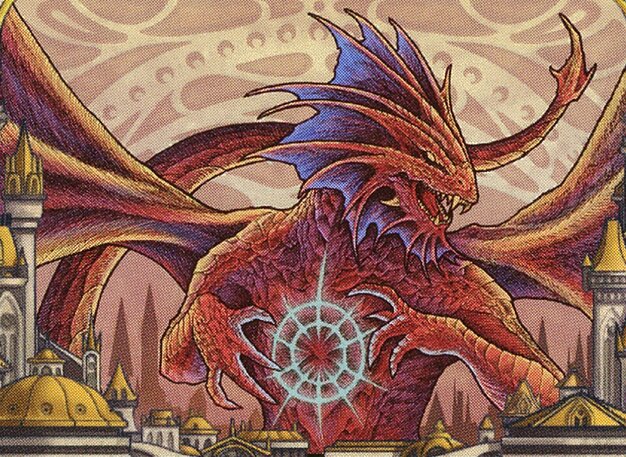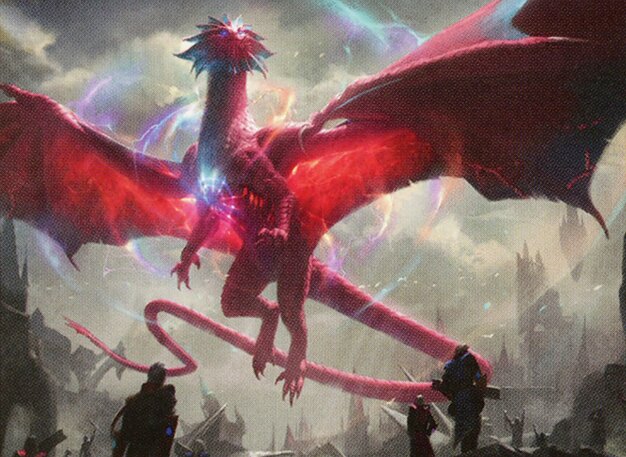 80 Cards
$669.3
15 Cards
$55.26
Another deck from an event. This one is Historic Niv-Mizzets Yorion by Andrew TK
A 5 color deck that plays a lot of 2 color cards! It does that because the deck is centered around Niv-Mizzet Reborn which if it resolves lets you put a 2 color card for each color pair into your hand from the top 10 cards of your library!
Almost every card in the deck is 2 colors so that if Niv resolves it nets you so many cards that you will have a hard time losing thanks to the value (and also another printing of Niv called Niv-Mizzet, Supreme also benefits from 2 color pairs giving those cards jumpstart)!
Thanks to Yorion, Sky Nomad you are able to play 80 total cards so as long as you hit your Niv-Mizzet and gain value with them you should be able to answer anything that the opponent presents!
This deck grinds really well thanks to Niv-Mizzets making it able to outvalue most of the format!
Historic Boros Wildfire Control by kplers
Boros Wildfire Control by kplers
by Vertyx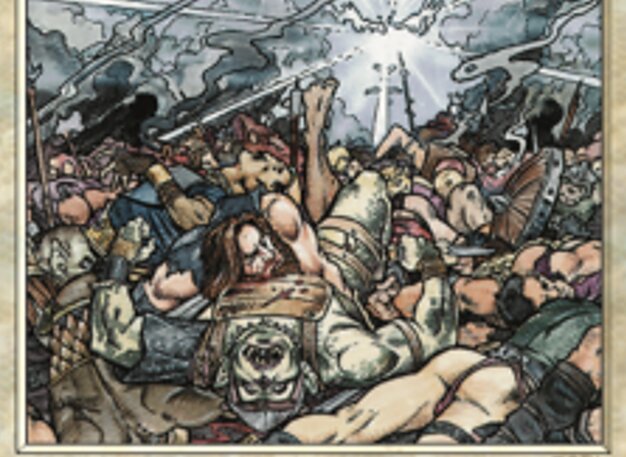 60 Cards
$502.33
15 Cards
$109.42
We are slowly moving to the end of the list with Historic Boros Wildfire Control by kplers!
This deck is not the traditional control deck you are used to since this one plays ZERO counterspells! Instead it maximizes on removal and boardwipes (Day of Judgment, Wrath of God, Lightning Helix or Fragment Reality) so no creature is going to survive a single turn.
The problems come in when the opponent doesn't need creatures to win, that is where Karn, The Great Creator comes in with its board full of artifacts that can interact with the opponent in various ways (for example The Stone Brain to remove combo pieces out of a combo deck)!
When you run out of cards you got The One Ring to draw cards and when you actually want to close out the game you do that with Approach of the Second Sun or some threats that you get with Karn!
Consisting of mostly removal, this deck has a lot of interaction against creature decks! As long as the opponent needs those to win you should be good piloting this deck!
Historic Domain Zoo by FloppyTaco
Domain Zoo by FloppyTaco
by Vertyx
60 Cards
$366.51
15 Cards
$26.37
Another deck is Historic Domain Zoo by FloppyTaco!
This deck wants to cast a bunch of 1 or 2 drops that can get large thanks to its abilities giving you a fast clock! Thanks to the domain mechanic on a bunch of your creatures and other cards you are able to get the most out of them thanks to your 5 color manabase. Those threats include Wild Nacatl, Territorial Kavu or Nishoba Brawler where all of these are able to grow into big threats only thanks to the manabase!
If threats aren't good enough you can also push damage in with burn spells like Tribal Flames and Lightning Helix or removal that will let you get in easier (Leyline Binding)!
This deck can struggle with its manabase from time to time, but if it gets the mana it needs its really fast in closing the game out!
Historic Rakdos Aggro by byna94
Rakdos Aggro by byna94
by Vertyx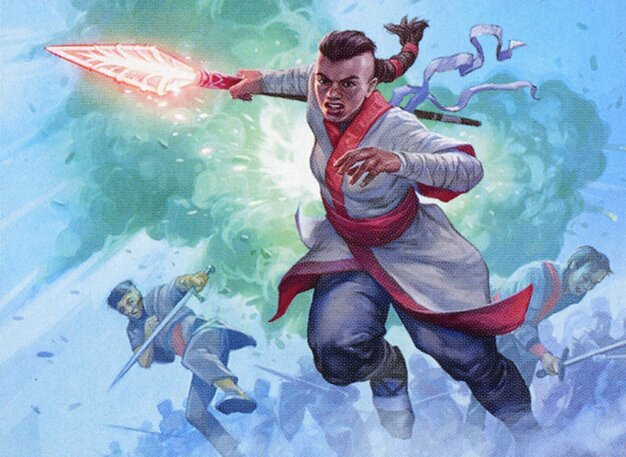 And the last deck is Historic Rakdos Aggro by byna94!
This deck adds black to Mono-Red Aggro to gain access to some interesting cards that slot well into the aggro archetype! In the red part you got your classic aggro threats like Monastery Swiftspear or Reckless Stormseeker and burn spells like Static Discharge!
That Mono-Red part is enhanced with black threats in the form of Crucias, Titan of the Waves, Orcish Bowmasters and Sheoldred, the Apocalypse which are strong in this archetype since they all also put a lot of pressure onto the field!
Black slots well into the deck giving it more strong threats!
Thats it for today, stay tuned for the next weeks articles! I hope you enjoyed it and see you soon!
Enjoy our content? Wish to support our work? Join our Premium community, get access to exclusive content, remove all advertisements, and more!
No ads: Browse the entire website ad-free, both display and video.
Exclusive Content: Instant access to all exclusive articles only for Premium members, at your fingertips.
Support: All your contributions get directly reinvested into the website to increase your viewing experience!
Discord: Join our Discord server, claim your Premium role and gain access to exclusive channels where you can learn in real time!
Special offer: For a limited time, use coupon code L95WR9JOWV to get 50% off the Annual plan!