Hi! I am Vertyx, and I would like to welcome you to my Mythic Decks of the Week article for the first week of November 2023! I will go over the most interesting decks that made it to Mythic on MTG Arena in the first week of November! Let's take a look at all the decks that people reached Mythic with!
Alchemy Jund Goblins by Kazuki
Jund Goblins by Kazuki
by Vertyx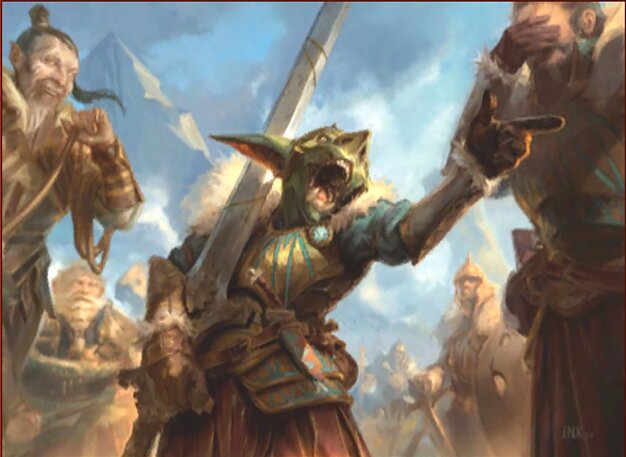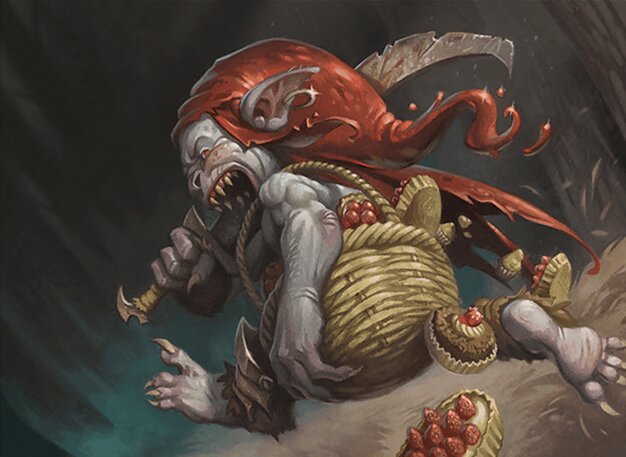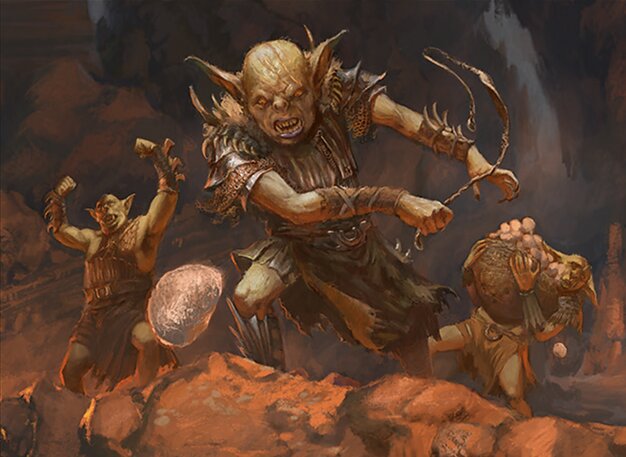 60 Cards
$77.06
15 Cards
$9.05
First deck to cover is Alchemy Jund Goblins by Kazuki! A creature-based deck packed with goblins!
Lets go straight into the most important part of the deck which are the threats! The 2 drop slot is already the largest one in the deck and it includes cards like Picnic Ruiner, Rundvelt Hordemaster or Moria Marauder where all of them provide benefits for themselves but also for other goblins either by making creatures larger or being able to provide card advantage!
The rest of the creature package naturally includes more goblins like Squee, Dubious Monarch or Redcap Gutter-Dweller, but they also include some non-goblins like Coalition Construct or Crucias, Titan of the Waves so you can get access to more powerful effects!
The non-creature spells include only 2 cards. The first one is removal in the form of Go for the throat and the second one is Goblin Influx Array which is an enchantment that gives you more goblins to cast and also makes them cheaper!
Alchemy Esper Control by rat korga
Esper Control by rat korga
by Vertyx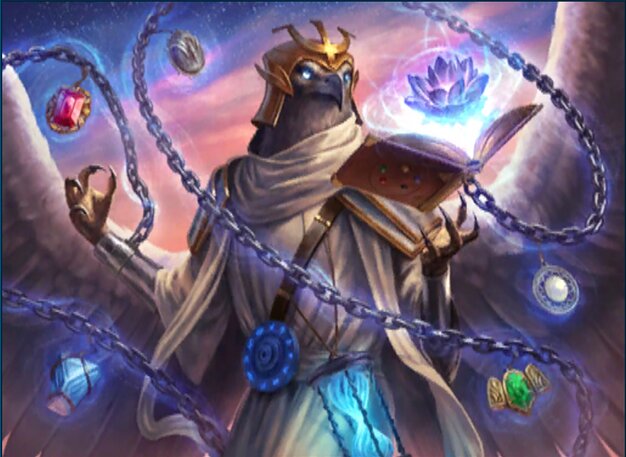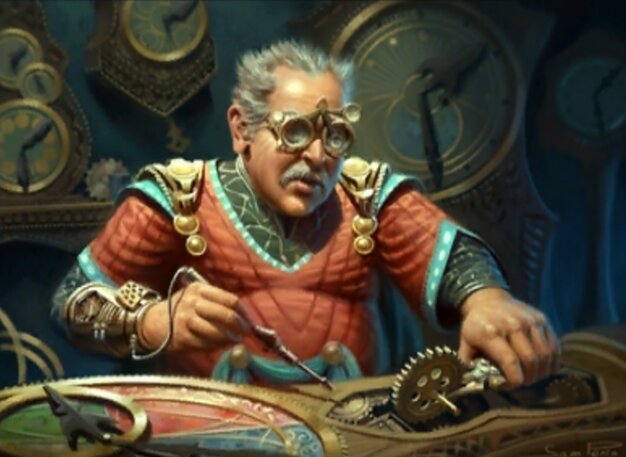 60 Cards
$481.02
15 Cards
$311.83
The second and also the last Alchemy deck to take a look at is Esper Control by rat korga! This deck is packed with powerful cards so it can get full control over the opponent.
Lets start with the interaction itself which in this case includes only a few "counterspells" like Reprieve or Negate and instead its packed with a lot of removal spells. They include cards like Soul Partition, Legions to Ashes or even Porcine Portent which can on top of removal also provide threats. Single target removal just isn't enough sometimes and for that you also got Sunfall so you can wipe the whole board!
That's it for the interaction so lets move onto the card advantage. Running out of cards to play is an issue that most decks run into and this one solves it with 4 copies of The One Ring so it never happens.
With all of the above mentioned cards you should be able to get control over the battlefield and with that you can start the journey to win the game. For that this deck has a few threats that not only provide a body, but they also provide some strong effects that this deck can benefit from. They include Oracle of the Alpha which lets you filter the top of your library, Rusko, Clockmaker which can refuel your hand in a few turns while also draining your opponents life by doing so, and the last threat is Sheoldred, the Apocalypse which is there to just bring down opponents life to 0 very quickly.
Explorer Simic Stompy by Jaffer
Simic Stompy by Jaffer
by Vertyx
60 Cards
$404.72
15 Cards
$51.19
Moving onto explorer lets take a look at Simic Stompy by Jaffer!
This deck wants to turbo out huge creatures so it can take out the opponent in a few swings! Lets start of with the most important part of the deck and that are its mana creatures that let you cast your threats a turn early, they include Llanowar Elves and Elvish Mystic.
Moving onto the threats, the deck has a few 2 mana creatures like Werewolf Pack leader, but the most important slot are the 3 mana ones. They include a total of 14 creatures like Steel Leaf Champion, Lovestruck Beast or Polukranos Reborn where they all provide 4-5 power for only 3 mana invested in them!
The core of the deck is straightforward, but the deck still has some support in 3 non-creatue spells to make it even stronger. First one is Decisive Denial which is able to catch any unwanted non-creature spells or remove problematic threats, second one is Collected Company which is able to put 2 of your strongest three drops onto the battlefield for only 4 mana and the last one is The Great Henge which lets you sift through your deck by casting creatures!
Standard Selesnya Humans by teagen
Selesnya Humans by teagen
by Vertyx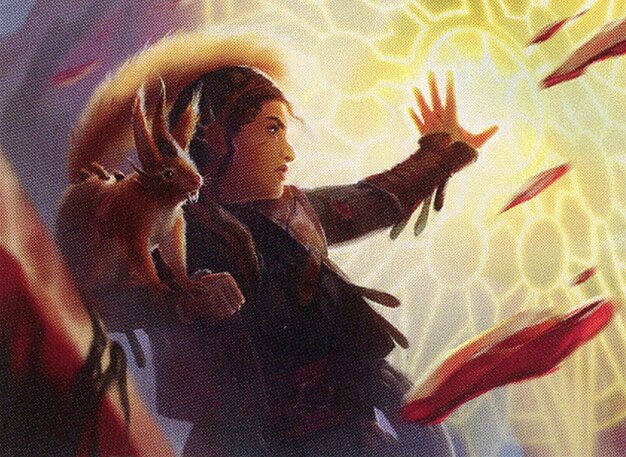 And the last deck to cover is Standard Selesnya Humans by teagen!
The only card type this deck needs are creatures and its packed with them. The first ones you cast are going to be mostly the same as in the mono white variants, which means they include cards like Recruitment Officer, Hopeful Initiate or Thalia, Guardian of Thraben which are some of the strongest human cards in the current standard!
Moving up the mana curve, we start to unveil the reasons that this deck plays green and they include some powerful creatures like Katilda, Dawnhart Prime which gives you the option to turbo out your hand and grow your team later in the game, Hamlet Vanguard as a potentially huge top end threat and Torens, Fist of the Angels which can make your battlefield wider!
And the rest of the creature package has some of the more known threats like Adeline, Resplendent Cathar and Knight-errant of Eos to top out the curve.
The End
And that's all for today. Stay tuned for next week with The Lost Caverns of Ixalan expansion arriving!