Explorer Izzet Creativity Deck Guide: Harness The Power Of The Pro Tour Winning Deck
Interested in Creativity after Reid Duke's win? DoggertQBones goes through the differences the Explorer version has, the best things to know, and why you should consider playing it!
Hello everyone!
The Pro Tour was last weekend, and after many years, fan favorite Reid Duke took down the tournament for the first time! While Duke was no stranger to Top 8ing Pro Tours, winning one was an elusive goal of his that he finally achieved! However, what made it extra special was that it was with a deck that wasn't even on the radar for many players! While Izzet Creativity has seen Pioneer play and even some Premier play back in the MPL/Rivals Gauntlets (I think it was Historic then, but not positive), it definitely hasn't been a popular strategy. That said, I have actually loved Creativity in Explorer for awhile now as being able to kill on turn five relatively consistently while interacting with the opponent is a really powerful feature of a deck. Best yet, Reid's version is only three cards off from being an Explorer deck, so as long as we make those swaps, this list looks excellent for Explorer play as well! Let's break down the Explorer list!
Izzet Creativity
by DoggertQBones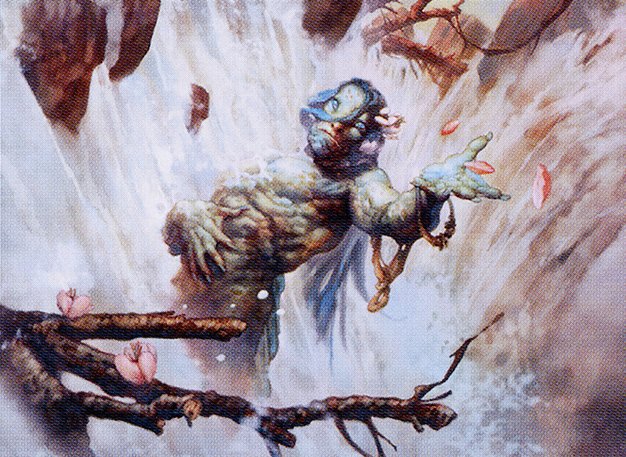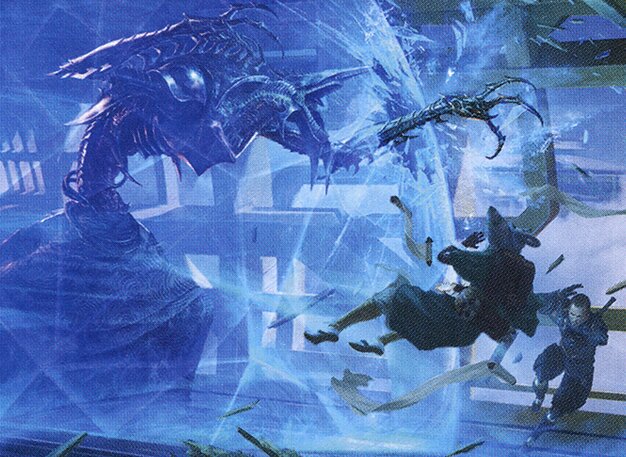 60 Cards
$596.18
15 Cards
$78.93
The Combo
The major difference between the Pioneer and Explorer version is how you can actually pull off the combo. The Pioneer version uses Xenagos, God of Revels and Worldspine Wurm as the win condition of choice. What this does is that you get to double your Wurm's power, give it haste, and attack for 30 Trample damage. If the opponent even can interact with it (which is unlikely), you still get three 5/5 Wurms out of the deal and Xenagos, so still a very hard board state to beat.
Unfortunately we don't have access to either piece, but we do have a combo that's nearly as good! While The Locust God and Sage of the Falls is more susceptible to being disrupted, the actual win condition is better than the Worldspine Wurm version! The way it works is that The Locust God gives you a hasty 1/1 Locust every time you draw a card and Sage of the Falls lets you draw and discard a card each time a non-Human enters the battlefield under your control. One deck flip later, and you have an army of Locusts to kill the opponent with! The downside of this version is that if the opponent has a hard removal spell and kills your Sage of the Falls, you get very little to show for it. However, this version does have two distinct advantages. One, The Locust God is actually castable, and while it may not seem like it, it's a pretty reasonable win condition in it's own right. Two, this combo is actually more likely to be lethal as you can deal over 30 damage and can even kill opponents over the course of multiple turns while chump blocking need be. I had a match against Angels where they were at 60 life, but I was still able to win because I produced 40 or so Locusts, left a few cards in my deck, and just attacked for 35 in the air a few turns in a row. Considering how popular Angels in particular is in Explorer, this is actually a pretty important ability to have!
Beyond that, the combo remains the same. You need to cast an Indomitable Creativity for x=2 to pull both pieces out of your deck and win the game!
The Combo Enablers
Simply put, these are the ways you are going to generate the tokens you need to combo. Fable of the Mirror-Breaker and Big Score are going to be your best ones as they can generate multiple tokens for you to use, but all of them are very helpful.
The Interaction
The crux of the deck, rather than being combo focused, is actually interaction focused. The deck does its best when it gets to keep the opponents board clean as it gives you more time to set up your pieces. In particular, Fire Prophecy works double duty here as a means to both interact and put a combo piece back into the deck should the need arise. This build is mostly focused on killing small creatures as that's what is most prevalent in Pioneer's metagame, but we could always adjust the interaction if needed. For example, if there were a lot of Angels and Gruul running around, you could add the fourth Make Disappear over the second Spikefield Hazard or something along those lines.
The Card Selection
Since this deck has so many pieces of interaction, having a lot of card selection to help assemble the combo is paramount. Beyond Impulse, all of these cards work double duty as other effects which increases the power of them.
In totality, this deck is straight-forward in construction and has a simple game plan – interact, then win. It's almost like Greasefang in which you're playing a normal game until you aren't, but this build is much more effective at playing the normal game until it's time to win.
---
Best Of One
Izzet Creativity
by DoggertQBones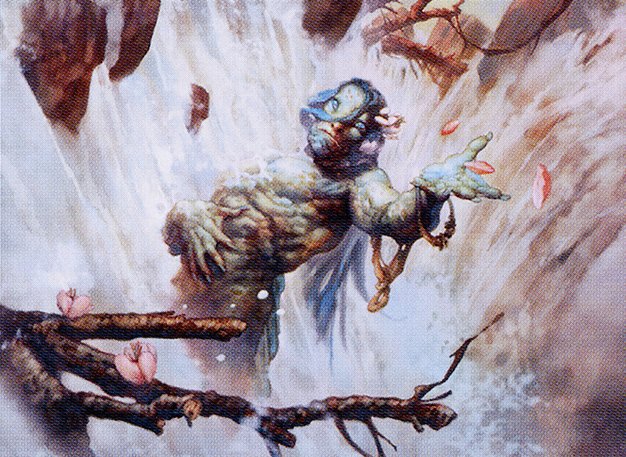 I have actually played a lot of this deck in Bo1 in the past and have really liked it as you tend to be faster than most of the other strategies when you factor in interaction. To that end, you want to keep your base game plan the same, just add a few more pieces of cheap interaction.
---
MATCHUPS AND SIDEBOARDING
Mono Blue Spirits
So we have good news, bad news here. The bad news is that this matchup is pretty bad game one, but the good news is its really good after board! Their game plan works extremely well against yours as they are good at getting under you, protecting their threats from your removal, and then stopping you from comboing off. However, in the post board game, the script flips completely. You have so many removal spells that you can keep their board nearly perpetually clean and then have Shark Typhoon and Hullbreaker Horror to win the game, neither of which they can actually deal with.
Expect to lose a lot of game ones, but win the match anyway as that's how this normally goes.
Mono White Humans
This matchup could not be simpler – stall until you can combo. Most lists won't have a way to interact with you so there really isn't much more to say here. Prioritize keeping your life total high as any additional turn you can get is an additional chance to win the game on the spot.
Mono Green Devotion
If you thought the Mono White matchup was simple, hold on to your seat for this one! Just like Mono White, this matchup is all about just surviving until you can combo, but unlike Mono White, Mono Green can actually stop you from doing their thing via Karn, the Great Creator. Not only does Karn turn off your Treasures which can be a real pain, but the wishboard definitely has ways to stop you from winning the game, mostly The Stone Brain. To that end, not letting Karn resolve is a pretty top priority, and if it does, try to combo off before they strip you off the combo.
Keep hands that have early interaction as killing their mana dorks is the easiest way to give you a lot of breathing room. While slow hands could work if they don't have Karn, I don't like taking the risk.
A specific note for this matchup, you can let Cavalier of Thorns resolve, then with the trigger on the stack, Aether Gust it if your life total is starting to get low and you want a permanent answer to it.
Abzan Greasefang
This matchup is very much a slap fight between both combo decks to see who can relent and let them combo first. Thankfully, I believe we are quite favored in that exchange as we have a multitude of ways to kill Greasefang while they only have so many ways to stop the combo. However, them just playing an Esika's Chariot and beating down with it is a concern, so you won't have infinite time in the matchup either. Depending on the exact build, they may have a way to kill your Sage of the Falls so you may need to win just on The Locust God, which for what it's worth, isn't the hardest thing to do.
Keep heavy interaction hands and you should be fine more often than not.
Gruul Vehicles
While you wouldn't think it is, this matchup can be pretty difficult as Gruul can be very fast, but also have relevant interaction in the matchup. Like the other aggressive matchups, there really isn't a secret here beyond doing your best at staying alive and hoping you can combo before they kill you.
Something to be mindful of is that they may have ways to destroy artifacts, so if they do, make sure you make your Creativity minimum x=3 to play around that.
Selesnya Angels
This matchup plays out similarly to Humans – they can't really stop you, so it's all about racing. The issue is there will be a subset of games where they gain so much life you can't kill them in one turn, so in that scenario, you have to make x-3 or 4 where x is your deck size and just attack in chunks until they die. Beyond that, this matchup is quite good as there aren't super fast most of the time, just really good at setting up huge board states.
Rakdos Midrange
Unsurprisingly, this matchup can be a pain as they have a good amount of interaction making it difficult for you to enact your game plan. Furthermore, you can't board into the Hullbreaker Horror package as they may just have hard removal spells which makes Horrors just as susceptible to dying as Sage of the Falls. While we do keep the full combo package in, you're not always going to be winning your games off of it. I've found that you win a surprising number of games by just hardcasting The Locust God or Shark Typhoon when they don't have much going on to establish a threat that they can't interact with well. I would still opt to the combo if possible, but keep in mind that you may not have the option to win via that route every game.
Mirror
You should expect the mirror to become much more popular with Reid's win and this matchup is by far the trickiest to deal with. Rather than a combo mirror, you should play this like a Control mirror in which you're looking to just deploy land drops, hope your opponent taps out first, and then punish them heavily for doing so. The game plan is mostly going to revolve around Fable of the Mirror-Breaker and Shark Typhoon as your avenues to win as both sides are likely boarding out nearly all their removal so you'll have to get scrappy in a lot of your games.
If you feel yourself falling behind, sometimes just going for the combo and forcing the opponent to have an answer if your best solution. Looking at the board plan, the odds of this working are low if they're constantly holding open interaction, but it's better than just dying because you refused to go for it at all and let the opponent sculpt their hand for free. Play patiently when you can, and pounce when the opponent gets impatient.
Tips and Tricks
Although you generally want to save your tokens to combo off, you only need 2 of them so if you need to block with your Goblin or use a Treasure for a better turn, don't be afraid to do so.
Most of your Indomitable Creativity casts will be for X=2, but you can add more mana and targets into it if you're afraid your opponent can interact with your tokens before the Creativity resolves.
Developing your lands is paramount as the deck is mana hungry. We do play a lot of mana sources, but generally you're looking to get 5-6 lands out per game, so play your MDFCs accordingly.
Sometimes you will naturally draw one of your combo creatures and you won't have a way to put it back in your library. Balance whether you think it's more likely you can find a way to reshuffle your creature or if it makes more sense just to cast it. Most Explorer decks won't have the means to kill a larger creature anyway, so if you don't think they can, keep that in mind as an option.
When in doubt, prioritize your life total. You will have the inevitability in nearly all your matchups so keeping your life total padded is a great way to put yourself in a position to win.
Enjoy our content? Wish to support our work? Join our Premium community, get access to exclusive content, remove all advertisements, and more!