Historic Orzhov Grace Deck Guide – The Next Generation of Sacrifice
Hello everyone! Today I'll be going over Historic Orzhov Abiding Grace, a new spin-off of the Cat-Oven archetype. Similar to other Cat-Oven decks, this new version grinds well, has a strong early and late-game, and is more fun to play than to play against.
This deck's original creator is AlthMtg, and the first time I saw his list I fell in love with it. It's no secret that Cat-Oven is my favorite archetype, and this deck replaced the classic food package of Gilded Goose and Trail of Crumbs with Abiding Grace, a card I'd never seen before.
HISTORIC ORZHOV SACRIFICE BY ALTHMTG – #2 MYTHIC
by DoggertQBones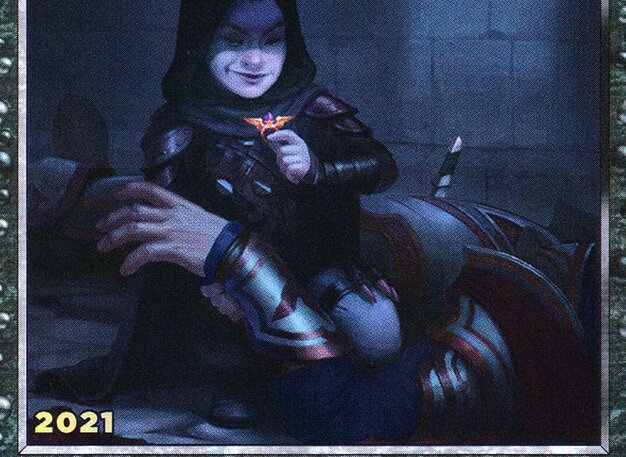 60 Cards
$239.92
15 Cards
$299.75
There wasn't much I changed about the main-deck because most of the four-ofs are set in stone. I cut one Rite of Oblivion because drawing multiples didn't feel great, and added a singleton Doomed Traveler. In the mana base, I added a couple of green shocklands to cast or activate Ravenous Squirrel, and I added a second Phyrexian Tower because Tower is busted. In the sideboard, I cut two Esper Sentinels because they felt underwhelming, and to compensate against control added the fourth Thoughtseize, as well as a Feed the Swarm to kill Strict Proctor and Graveyard hate. Finally, I cut a Fatal Push, because this deck already has an excellent aggro matchup, and one Valentin to make room for two Soul-Guide Lanterns to have a more broad answer to the graveyard against decks like Izzet Phoenix. Here are my current lists:
Historic Orzhov Sacrifice by Omri
by DoggertQBones
Historic
Midrange
best of 3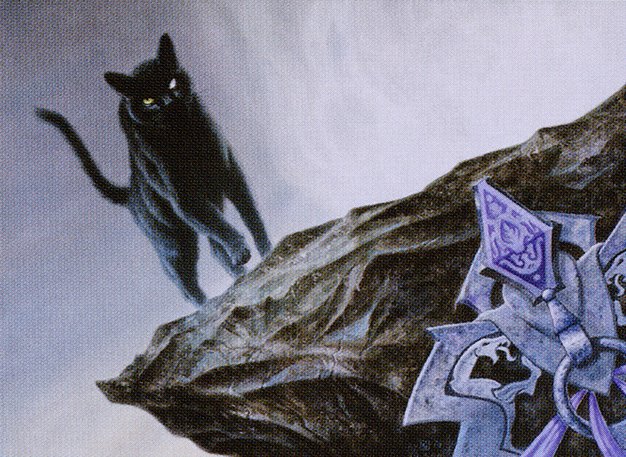 60 Cards
$302.56
Sideboard
15 Cards
$247.97
Bo1 Orzhov Sacrifice by Omri
by DoggertQBones
Historic
Midrange
best of 1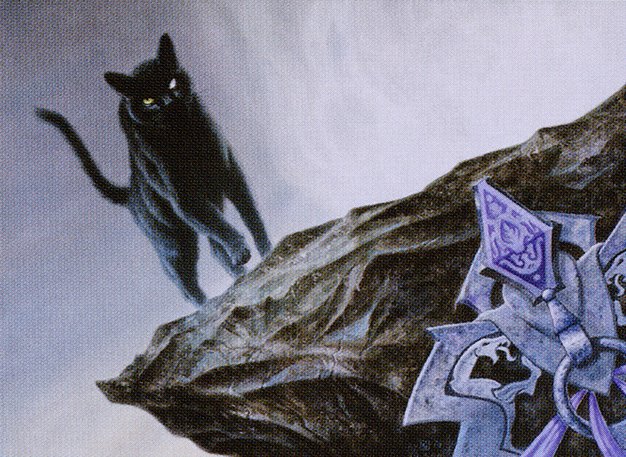 THE DECK:
This deck can be split up into two parts. Cheap creatures, and sacrifice outlets. Unlike most aristocrats decks, this deck doesn't have any blood artist-type payoffs for sacrificing creatures, with Ravenous Squirrel being the closest thing to a payoff for sacrificing creatures. Instead, the real payoff is the sacrifice outlets themselves, and the fact that this deck can fuel them almost indefinitely between Cauldron Familiar recursion and this deck's namesake card, Abiding Grace.
This deck has 17 one mana creatures, and the reasons for this are two-fold. First, Abiding Grace only reanimates one-drops, but second, there are a lot of good, one mana creatures with relevant abilities, which is the reason this deck works.
Ravenous Squirrel is a powerhouse in this deck, and can grow huge in just a turn or two thanks to Cauldron Familiar plus Witch's Oven, or through just sacrificing a bunch of creatures and treasures which this deck does exceptionally well. In fact, with two Ravenous Squirrels, a turn-three kill is more than possible with this deck.
The aforementioned Cauldron Familiar is another pillar of this deck when combined with Witch's Oven. While this deck doesn't have as many ways to take advantage of the loop itself without Mayhem Devil or Trail of Crumbs, it's still an infinite chump blocker against aggro and a source of inevitability against control. Additionally, building up a pile of food tokens with Witch's Oven, and turning them all into cards with Yawgmoth, Thran Physician or Village Rights is very strong as well.
Shambling Ghast gives this deck the ability to kill one-toughness creatures, as well as accelerate out cards, and recurring a Shambling Ghast on end step with Abiding Grace then sacrificing it lets you kill creatures with even two or three toughness. A one-of Doomed Traveler is in the deck mostly because of how well it interacts with Phyrexian Tower and Yawgmoth, Thran Physician.
The last one-drop in this deck is Cursebound Witch. Cursebound Witch can be pretty swingy, as sometimes it'll hit you your third land drop or give you the second half of the Cat-Oven combo, and sometimes you'll be stuck choosing between a three mana 2/3 and a four mana 2/2 flier. Here is a list of all 15 cards in Cursebound Witch's spellbook, and when to pick them:
Witch's Cauldron: A fine choice if you need late-game value
Witch's Vengeance: The only removal spell in this spellbook, Witch's Vengeance can often hit multiple creatures even against creature decks that aren't built to be focused around one creature type, so look out for that. 
Witch's Oven: One of the best hits, Witch's Oven is a great choice if you can use it. When you hit a card that's already in your deck off of Cursebound Witch, drafting becomes closer to drawing a card, which is great. 
Witch's Cottage: A tapped land most of the time, since there are only 7 swamps in this deck. 
Witch's Familiar: One of the worst hits, only take Witch's Familiar if none of your other options do anything. 
Curse of Leeches: Solid against control, but often too slow if you can't back it up with something else. 
Cauldron Familiar: Similar to Witch's Oven, Cauldron Familiar is good enough to be a four-of in the main-deck so it's a great hit, and even without Oven, it's still a cheap creature to sacrifice. 
Black Cat: A decent hit, Black Cat is particularly back-breaking if your opponent is empty-handed because you can sacrifice Black Cat during their draw step, and deny them their draw for turn. 
'Sorcerer's Broom: Sorcerer's Broom is usually just a two mana 2/1, but it is possible that in a very long and grindy game it can get you some value. 
Bloodhunter Bat: Another bad hit, Bloodhunter Bat is way too overcosted to be good, but can be good for a little chip damage. 
Unwilling Ingredient: This deck is pretty mana hungry, so usually it'll just be a one mana 1/1, which is fine. 
Expanded Anatomy: The worst hit, you only want to take Expanded Anatomy in very rare situations where all the options are situationally bad. 
Cruel Reality: A good late-game finisher against control that this deck can cast earlier than turn seven thanks to treasures and Phyrexian Tower. 
Torment of Scarabs: Again, a fine option against control, but worse than the other curses in most cases because your opponent has a lot of ways around taking three damage if they're low. 
Trespasser's Curse: Great in the mirror or against GW Heliod or Goblins, where Trespasser's Curse will get in a decent chunk of damage. 
In general, when drafting a card with Cursebound Witch, err on the side of taking a cheaper castable card over an expensive or situational one because if the game goes long enough for you to cast Cruel Reality or benefit from Trespasser's Curse, you'll often have something better to do with your mana by then, or have been able to draft a card again and potentially hit something expensive. Especially in the early game, it's usually a better bet to Unwilling Ingredient, even if it doesn't have a huge effect on the game, over Cruel Reality, which you might never get to cast. 
The second part of this deck is sacrifice outlets. Village Rites and Deadly Dispute fill the same role of being a net one-cost way to draw two off of a creature. Deadly Dispute can sacrifice artifacts, so treasure tokens, food tokens, or even Witch's Oven are all fair game. Deadly Dispute also triggers Ravenous Squirrel twice, making it slightly better in most situations, with the only downside being it does take an initial investment of two mana, so it's weaker against counters and harder to hold up against removal.
Yawgmoth, Thran Physician is this deck's best sacrifice outlet and arguably best card. Being able to turn a creature into a card is incredibly powerful in this deck, and makes it hard to run out of gas, and if that wasn't enough Yawgmoth can also gun down a board full of creatures with ease. Yawgmoth is especially good with Cauldron Familiar and extra food tokens, as well as Doomed Traveler, and of course, Yawgmoth is excellent with Abiding Grace as well. Yawgmoth's other abilities, protection from humans, and being able to proliferate don't come up very often, but protection against humans does come up against GW Humans and it's a real beating for the opponent in that matchup.  Rite of Oblivion is a great catch-all answer and even has flashback, and the downside of sacrificing a permanent is often negligible for this deck. Finally, Phyrexian Tower doubles as a land and a sacrifice outlet and is at its best when it's casting a turn-two Abiding Grace. 
Abiding Grace, the namesake card of this deck is a relatively new card that came to Arena with Jumpstart: Historic Horizons, but has never seen play up until now. Abiding Grace replaces Trail of Crumbs as the grindy card this deck is built around and is the reason this deck is in white. You'll seldom use the gain one life mode, but luckily the second mode more than makes up for it. With a deck full of one-drops with enters and leaves-the-battlefield triggers and ways to sacrifice those one-drops for value, Abiding Grace is an incredible value engine and can come down as early as turn two to carry this deck through the late-game. In fact, one of the best starts this deck has is one-drop into Phyrexian Tower into turn-two Abiding Grace, and when given the opportunity, you should almost always go for this play. 
SIDEBOARD:
4 Thoughtseize: An anti-control/combo card, Thoughtseize is an incredibly efficient and flexible proactive piece of interaction.
2 Esper Sentinel: Esper Sentinel comes in against decks with lots of spells like Phoenix or Control, and either taxes your opponent or draws cards, as well as having the added benefit of being a one-drop.
2 Valentin, Dean of the Vein: Mainly in the sideboard for opposing Cat-Oven decks, Valentin shuts off any sort of creature recursion or death triggers, and the other side can be cast off a couple of treasures. Similar to Esper Sentinel, Valentin is an especially good sideboard card because it too is a one-drop. However, Valentin isn't a catch-all answer to the graveyard, as decks like Izzet Phoenix aren't hurt by Valentin's triggered ability.
2 Soul-Guide Lantern: Now this is a catch-all answer to graveyards, and while it isn't too useful against Cat-Oven because if the opponent has an extra food token, Soul-Guide Lantern won't be able to exile a Cauldron Familiar, so Soul-Guide Lantern is in the sideboard mostly for Izzet Phoenix, and Mizzix's Mastery decks.
2 Fatal Push: Cheap, efficient removal against aggro
2 The Meathook Massacre: A wrath against aggro that also synergizes with this deck's plan, Meathook Massacre could even be main-deckable if the meta shifts more towards creature decks, but it is worse in this deck than it is in the GB Food deck.
1 Feed the Swarm: Another removal spell that also hits enchantments, meaning it's an answer to Rest in Peace or Leyline of the Void and has the flexibility of also hitting Strict Proctor against UW Lotus Field. Depending on if there are more creature decks or control decks, or if Grafdigger's Cage starts becoming more popular, Feed the Swarm can be swapped out for Fracture.
BEST-OF-ONE:
The only change I would make for best-of-one is adding a Fatal Push over the fourth copy of Village Rights to have an extra removal spell because aggro is more heavily represented in best-of-one, and Fatal Push will be more likely to find a target.
MATCHUPS:
AZORIUS LOTUS FIELD
This matchup is a tricky one and about even. One of the biggest things to watch out for is Archmage's Charm stealing a Cauldron Familiar or Ravenous Squirrel, so try to keep up a sacrifice outlet if you've got a permanent you don't want stolen. Your biggest priority in this matchup is making sure your opponent doesn't untap with a Teferi, Hero of Dominaria, so try to have enough pressure on board to kill one if it comes down, or a Rite of Oblivion to kill it on your turn. Additionally, be wary of Discontinuity, if you cast a spell during your opponent's turn it can be used as a counterspell for two mana, but if you cast your spells during your opponent's upkeep if they cast Discontinuity they'll effectively skip their turn. If your opponent's got six mana, play your land as soon as possible, so that if your opponent casts Discontinuity, you won't miss out on making your land drop. If your opponent casts Strict Proctor on turn two, take a turn off to kill it if you can, as letting your opponent play a turn three Lotus Field opens the door to a turn-four Teferi with five mana up, which is the disaster scenario. Shambling Ghast comes out in this matchup, as do two Yawgmoths, because without creatures to kill they become weaker, and accelerating out spells off of treasures from Shambling Ghast also gets worse because of counterspells.
GOLGARI/JUND FOOD
Another close matchup, it is more than possible for these matches to go to time, so make sure not to fall behind if it's looking like that might happen. Post-board, Valentin, Dean of the Vein wins games on its own, but in game one the whole game is about setting up your engine before your opponent. The Meathook Massacre is a beating, and Trail of Crumbs will out value you, so use your Rite of Oblivion's wisely. Yawmoth is your best card in this matchup, and Ravenous Squirrel is your worst because of how easily your opponent can block it.
Against Jund Sac, in addition, you want two Fatal Pushes for Mayhem Devil, and while Trail of Crumbs is still scary, Korvold, Fae Cursed King is their second scary card instead of The MeathookMassacre. 
IZZET PHOENIX
In this matchup, Phoenix tends to have a slight upper hand in game one, but tends to struggle against graveyard hate post-board. Be sure not to expose Cauldron Familiar to Pillar of Flame if you need it, and post-board Anger of the Gods is a possibility too.
AZORIUS AURAS
This is a good matchup, but very loseable, it just comes down to if you have more removal spells then the opponent has creatures. Cat-Oven does chump pretty well, but not indefinitely, so usually you shouldn't just try to just ignore what the opponent is doing and set up your engine rather than interacting, because more often than not you will get outraced.
TIPS AND TRICKS:
You can maintain priority on your end step after the Abiding Grace trigger has resolved, and continue doing things.
If you're going to sacrifice a creature to something that can also sacrifice artifacts, it may be worth it to first sacrifice that creature to make a food token, then sacrifice the food token. Most often the reason to do this is to get an extra trigger for Ravenous Squirrel.
You can generate multiple sacrifice triggers with a Cauldron Familiar in the graveyard with a couple of food tokens without needing to sacrifice Cauldron Familiar. To do this, hold full control and sacrifice a food, then before the trigger resolves and Cauldron Familiar is returned to the battlefield, sacrifice another food.
You can generate green mana to activate Ravenous Squirrel's ability off of treasures, as well as the four green duals in the manabase.
Unlike in other food decks, in this deck, Witch's Oven is often more expendable so don't be scared of sacrificing it to Deadly Dispute. To add to this, in general, the Cat-Oven combo is less strong in this deck, because it has fewer payoffs for it, so sometimes it is correct to prioritize something other than setting the combo up.
Cursebound Witch can hit you a land, so remember to sacrifice it if you need a land drop, even if it is only a 20% chance.
You can sacrifice Black Cat on your opponent's draw step after they've drawn their card, but before their main phase, and if they were empty-handed you can deny them their draw step that way.
Rite of Oblivion can sacrifice enchantments, not just creatures or artifacts like every other card in this deck.
Valentin, Dean of the Vein's backside is castable and gives trample, so it can help a Ravenous Squirrel push through damage against another Cat-Oven deck.
Using Yawgmoth to kill a creature, then Valentin to make a 1/1 off of that creature dying to kill another creature with Yawgmoth is a sick synergy.
Against GW Heliod, post-board don't scoop even if they combo off, as The Meathook Massacre can still mop everything up, and gain you a boatload of life to boot.
Sacrificing a 4/4 or bigger Ravenous Squirrel or a Yawgmoth, Thran Physician to Witch's Oven will give you two treasures, this most often comes up when you have a cat in the yard and a Yawgmoth out, and Ravenous Squirrel can trigger Yawgmoth twice.
When playing this deck, don't be too concerned about getting as much value as possible, as usually mana, not cards, is the choke point with this deck, especially once you've got an engine going. Adding on to this, don't save up treasure tokens or value your creatures too highly, if you need to sacrifice a one-drop to Phyrexian Tower for no value just to get something down sooner, that's often a fine use of that one-drop. When you have a Ravenous Squirrel or two down, cycling through Shambling Ghasts and Deadly Disputes to grow the Squirrels can be a really strong play, and even opens up the possibility of a turn-three kill.
OPENING HANDS:
In this deck, you don't want to keep hands that don't have a plan. While most decks can get away with snap-keeping a hand with three to four spells and three to four lands, keeping a hand with three one drops and nothing else isn't a great idea, because that hand just doesn't do anything. Similarly, keeping a hand with two Witch's Ovens and a Village Rights isn't great because if you don't draw something to sacrifice, you're stuck doing nothing. Another thing that differentiates this deck's keepable hands from other decks is the fact that it can keep one landers. It's often correct to keep one-landers with a one-drop and Village Rights, especially if you're already on six cards, if you're on the draw, if the one-drop is Cursebound Witch, which can draft a land, or if it's Shambling Ghast, which can create a treasure. I still wouldn't keep mediocre one landers, as there is always a risk, but if it's a good hand, don't let one land stop you from keeping.
CONCLUSION:
Orzhov Abiding Grace is a strong, synergistic variation of the Cat-Oven archetype with a grindy gameplan and a wall instead of a mana curve. With no real bad matchups but lots of close ones, this deck rewards good technical play throughout the whole game.
You can find me on Twitter and the MTG Arena ladder. Thank you so much for reading, good luck in your games, and may your Ravenous Squirrels always be 20/20s.
Enjoy our content? Wish to support our work? Join our Premium community, get access to exclusive content, remove all advertisements, and more!