Hello everyone!
We're getting even more spoilers with the Magic 30 event happening right now, and while we already covered Phyrexian Fleshgorger and Teferi, Temporal Pilgrim a relatively innocuous uncommon may be one of the biggest news for The Brothers War. Let's break down the marvel that is Monastery Swiftspear!
Swiftspear is certainly not the most imposing card at first glance, a simple one mana 1/2 with Haste and Prowess, but when built around, the card can become a real monster in a hurry. From the very first tournament it was legal, Monastery Swiftspear dominated eternal formats when Bob Huang famously won the SCG Legacy event with Izzet Delver sporting four Swiftspear and four Treasure Cruise. While that is obviously Swiftspear pushed to its absolute limits, you don't need that much to get the card rolling.
Mono Red Boss Sligh
by DoggertQBones
Boss Sligh is an archetype I've been trying to make work for awhile, but without adequate one drops, the archetype has been a non-starter for awhile. Now that we not only have a suite of strong one drops and Monastery Swiftspear, I feel this has a legitimate chance. Even if you aren't interested in playing such an aggressive version of Mono Red, playing Swiftspear in a more typical build of Mono Red is certainly going to be a huge boon for the archetype as well. As I said before though, Swiftspear dominated in Eternal formats, and while I don't think it's going to dominate them now, it's going to have a huge impact.
Mono Red Burn
by DoggertQBones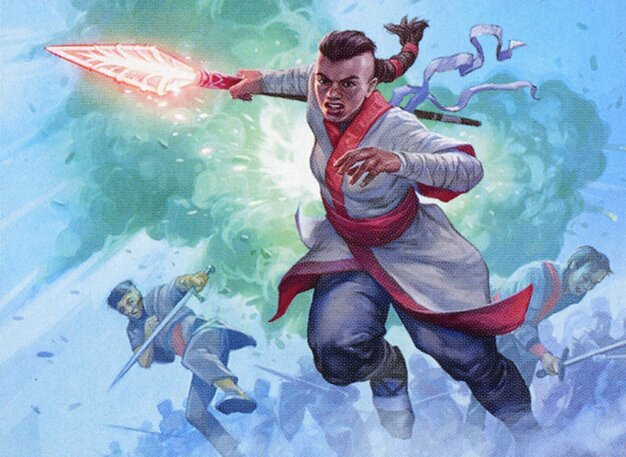 Burn is one of my favorite archetypes in all of Magic, and Swiftspear is obscenely powerful in it. Being able to deploy it turn one and then potentially deal upwards of eight damage on turn two is insane and not that crazy for Swiftspear to do. If you port this to Historic, you have even more burn spells to work with, but this list is going to be extremely serviceable as is.
Izzet Prowess
by DoggertQBones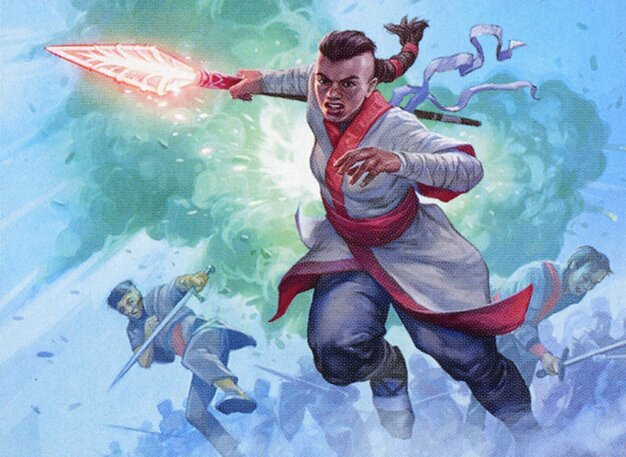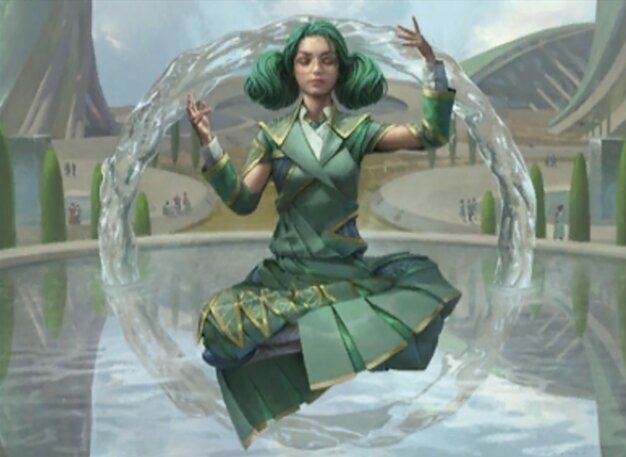 60 Cards
$261.44
1 Cards
$5.99
While, again, going Burn with Swiftspear is a great option, it also slots perfectly into Historic Bo1's best deck, Izzet Wizards (rebranded Prowess)! This does everything you would want for the deck, and while it's not a Wizard like Soul-Scar Mage, having Haste is a tremendous advantage. Unlike Soul-Scar, Swiftspear facilitates huge swings out of nowhere, especially when paired with your other creatures like Balmor, Battlemage Captain to grant Trample, Dreadhorde Arcanist to provide an additional spell and trigger, or Symmetry Sageto give Swiftspear an initial two power buff.
VERDICT
No matter what Red aggressive deck you're going to be building, Swiftspear is definitely going to be a part of it. The ease that it can grow coupled with Haste to bring the beats immediately makes it one of the best Red one drops ever printed. While it's generally not strong enough to be format defining, it is a huge boon to Red which has been struggling in both Standard and Explorer as of late.
Thank you for reading! Agree or disagree? Come join our Discord community, discuss the new spoilers, and more.