Hi! I am Vertyx and I would like to welcome you to my Mythic Decks of the Week article for the first week of June 2023! I will go over the most interesting decks that made it to Mythic on MTG Arena last week. Be prepared for some spicy brews and off-meta decks that not only look really cool, but also provided a very good result for the pilot!
This week we have more Standard decks again because many people have started brewing decks since the bannings and some of them even reached Mythic! The are also a few interesting Historic decks! Unfortunately we don't have any interesting Explorer or Alchemy decks to point out this week but believe me that the decks mentioned in this article are still worth looking into!
Historic Jund Slimefoot Atraxa Midrange by Altheriax
Jund Slimefoot Atraxa Midrange
by Altheriax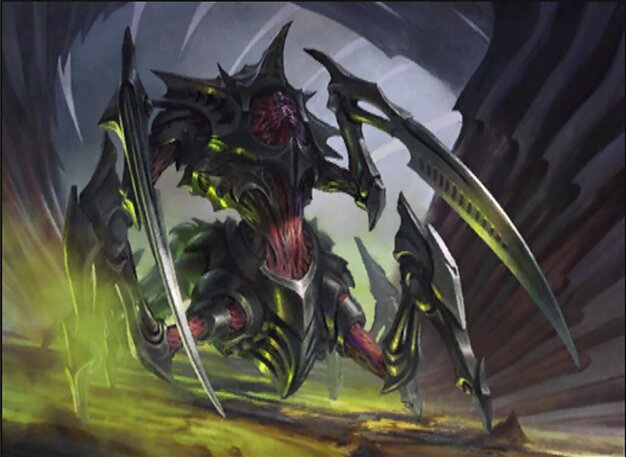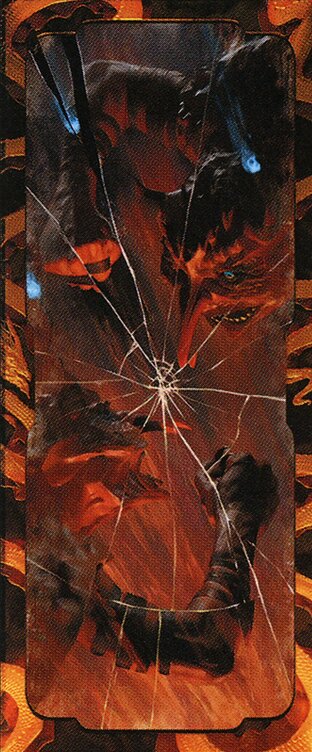 60 Cards
$564.2
15 Cards
$130.25
First one on the list is a Jund Midrange deck by our very own Altheriax taking advantage of the new commander card Slimefoot and Squee! The card is able to create a 1/1 Saprolings every turn and later in the game in combination with Crucias, Titan of the Waves, its able to reanimate Atraxa, Grand Unifier onto the battlefield for 4 mana! Aside from this powerful interaction it plays the normal Jund Midrange gameplan of trying to 2 for 1 your opponent into oblivion!
Historic Bant Flash by Killa Dub
Bant Flash by Killa Dub
by Vertyx
60 Cards
$494.36
Sideboard
15 Cards
$4.41
Next one on the list is Historic Bant Flash by Killa Dub! This deck wants to interact with the opponent as much as possible and cast its threats at the opponent's endstep. The only card in the deck that doesn't interact with the opponents spells in some way is Nightpack Ambusher which is actually the strongest threat for this deck so it can afford that. Ideal scenario for this deck is to flash in Nightpack Ambusher at the end step on turn 4 and then counter every relevant spell that the opponent tries to cast until they succumb to the wolf army.
Standard Rakdos Convoke by sboggemes
Rakdos Convoke by sboggemes
by Vertyx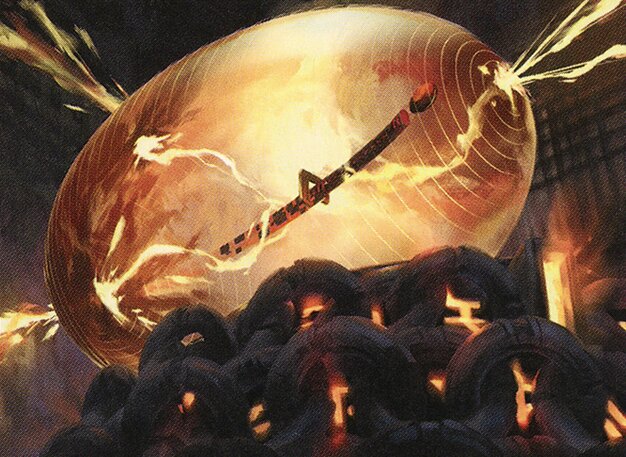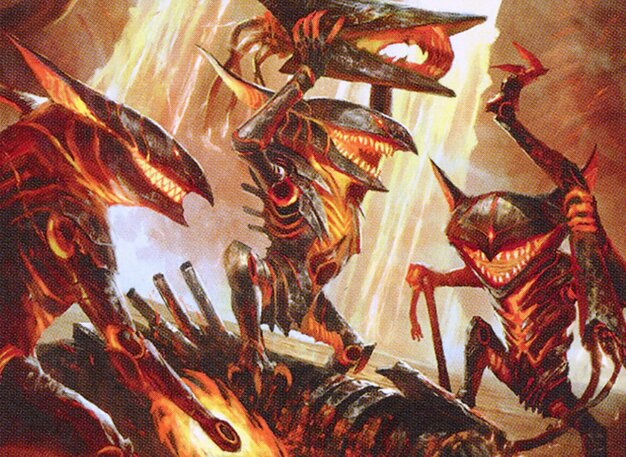 The third deck is a really interesting one. Its called Standard Rakdos Convoke created by sboggemes. The pilot created this deck in reaction to the boom of Boros Convoke in pioneer and they wanted to try and create a convoke deck for standard because we just got a bunch of convoke cards in the last set.
The deck wants to create as many tokens as possible early in the game with Gleeful Demolition, Oni-Cult Anvil or The Raven Man. After the deck has made enough tokens it becomes able to convoke into big threats like City on Fire and Hoarding Broodlord which should be enough to finish the opponent. I personally really like the look of this deck and I hope it shows up more often!
Standard Jund Reanimator by R8
Jund Reanimator by R8
by Vertyx
60 Cards
$709.62
15 Cards
$31.33
The last deck is Standard Jund Reanimator by R8! Reanimator has existed in standard for a while now but it was mostly in Rakdos or Grixis Colors. This pilot chose to give green a try and created a Jund variant! The idea of the deck is the same as the other variants (Cast The Cruelty of Gix, tutor Atraxa, Grand Unifier into the graveyard and reanimate it onto the battlefield) but this version instead of counter magic chose to include one copy of Riveteers Charm in the maindeck and some sideboard cards in the form of Tear Asunder and Unleash the Inferno. Another non-standard card is 4 Plaza of Heroes in the land slot as a way to protect your threats from removal spells!
Thanks for reading the article, I hope you enjoyed it! Stay tuned for next week which will hopefully bring us more decks to take a look at! If you have any feedback we are always happy to hear it so feel free to contact us!
Enjoy our content? Wish to support our work? Join our Premium community, get access to exclusive content, remove all advertisements, and more!
No ads: Browse the entire website ad-free, both display and video.
Exclusive Content: Instant access to all exclusive articles only for Premium members, at your fingertips.
Support: All your contributions get directly reinvested into the website to increase your viewing experience!
Discord: Join our Discord server, claim your Premium role and gain access to exclusive channels where you can learn in real time!
Special offer: For a limited time, use coupon code L95WR9JOWV to get 50% off the Annual plan!