Hi! I am Vertyx, and I would like to welcome you to my Mythic Decks of the Week article for the second week of October 2023! I will go over the most interesting decks that made it to Mythic on MTG Arena in the second week of this month! Let's take a look at all the decks that people reached Mythic with!
Alchemy 4c Combo Legends by Cardakeys
4c Combo Legends by Cardakeys
by Vertyx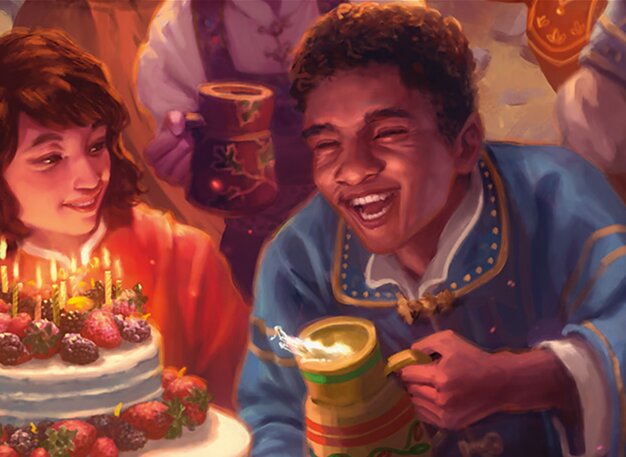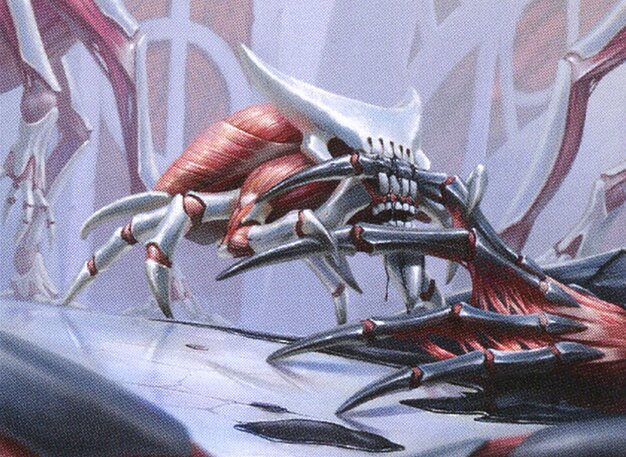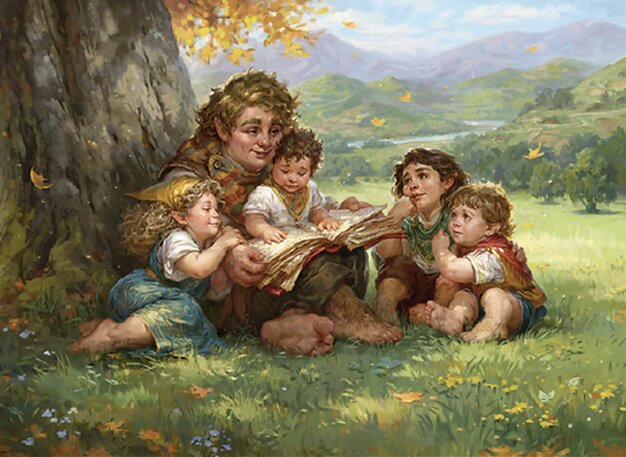 First deck to cover is Alchemy 4c Combo Legends by Cardakeys!
This deck aims to win the game by executing an infinite combo that relies on its legendary creatures! You can of course also win by combat damage, but its not the main way of winning since the whole deck is centered around executing the combo!
Let's start with the enablers that ramp you or give you other benefits like tutors and such. They include cards like Delighted Halfling which ramps you and makes all your legends uncounterable, Skrelv, Defector Mite which protects your combo pieces, Crucias, Titan of the Waves which can help you in finding the missing combo pieces and the last card Djeru and Hazoret which can also help you in finding more of your combo pieces!
Let's get to the combo itself where its main card is Ratadrabik of Urborg where its there for its ability that will let you create a token copy of a creature that died if it was legendary, but it looses its legendary status by doing so.
The second important card is Boromir, Warden of the Tower which you can sacrifice to itself and by doing it the ring tempts you. By doing so (if you have Ratadrabik on the battlefield) you get a 2/2 token copy of Boromir but it isn't legendary anymore, but thanks to the ring tempts you mechanic you are forced to choose a ring-bearer which in this case will be Boromir. By doing so, he will get the legendary status again, because the first "chapter" of the mechanic says that your ring-bearer is legendary!
Now you got an infinite combo that will let you infinitely loop Boromir! Thanks to that, you just need one of your enablers to win the game like Elas il-Kor, Sadistic Pilgrim which will make the opponent loose one life every loop of the combo or Sméagol, Helpful Guide which will make the opponent mill out thanks to its second ability!
Alchemy Esper Control by Gonçalo
Esper Control by Gonçalo Lopes
by Vertyx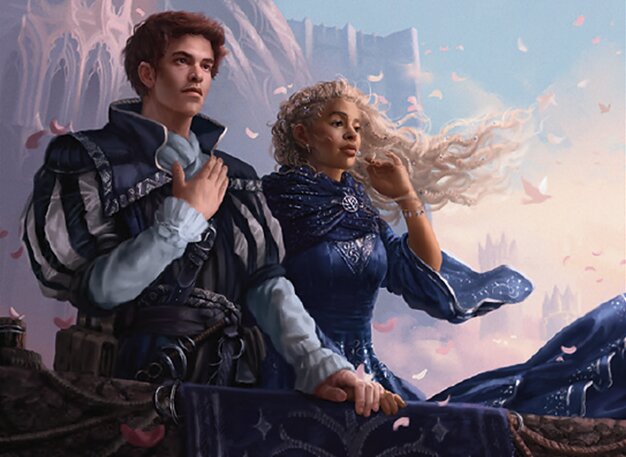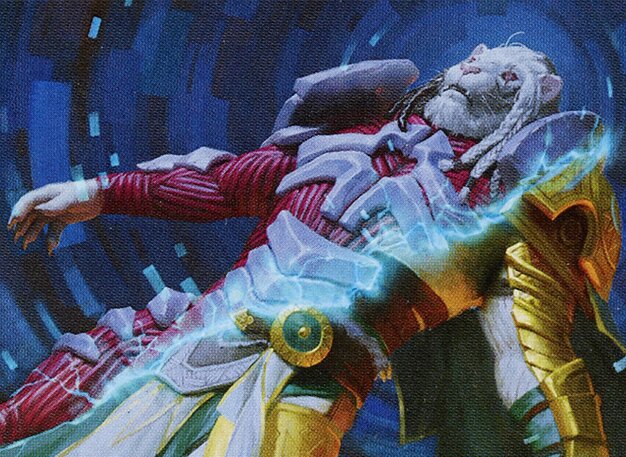 60 Cards
$340.22
Sideboard
15 Cards
$44.67
The second Alchemy deck to take a look at is Esper Control by Gonçalo!
This deck uses some of the strongest interaction in the format to get a control over the battlefield and slowly win the game with its threats. As mentioned the most important part of the deck is its interaction and it includes a lot of cards including removal like Go for the Throat or Sheoldred's Edict, counterspells like Reprieve or Saruman's Trickery, but also mass removal in the form of Sunfall!
Running out of cards can get quite easy with a control deck and for that reason you got instant speed card advantage like Tezzeret's Reckoning and Sauron's Ransom, but also a sorcery speed one in the form of The One Ring so you never run out of cards! If you get the battlefield under control, you will want to close the game out which you do with your threats.
Those include some very strong cards that give you benefits even before you will want to attack the opponent like Orcish Bowmasters which disrupts your opponent as soon as turn 2, Oracle of the Alpha which helps you in finding important cards and Rusko, Clockmaker which can help you refuel your hand with Midnight Clock over multiple turns.
Historic Mardu Bombardment by disk3001
Mardu Bombardment by disk3001
by Vertyx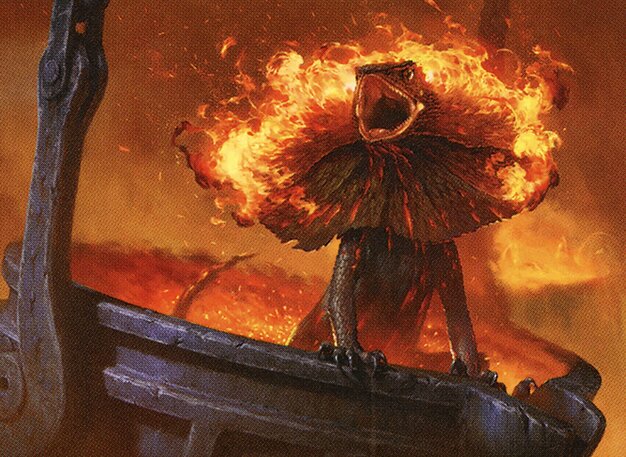 60 Cards
$293.82
15 Cards
$73.11
Moving onto Historic, let's go take a look at Mardu Bombardment by disk3001!
This deck thrives in using its creatures as a resource to gain other very strong benefits like getting to cast Bone Shards for one mana!
Let's start with the enablers which let you use some of your other cards to its full potential. They include a lot of cheap creatures like Stitcher's Supplier, Scrapwork Mutt or Bloodghast, but also a spell in the form of Lingering Souls. As you can see, all of these benefit from hitting the graveyard either by triggering an ability or you being able to return them onto the battlefield again for more value!
Moving onto the payoffs, you got cards which make your cheap threats even better and those are Bone Shards as a strong removal effect, Goblin Bombardment as a very versatile pinging machine and Rally the Peasants as a one-time mass pump spell. And to top this all of, you got Faithless Looting to search through your deck for important cards and a companion in the form of Lurrus of the Dream-Den!
Explorer Golgari Midrange by Jaffer
Golgari Midrange by Jaffer
by Vertyx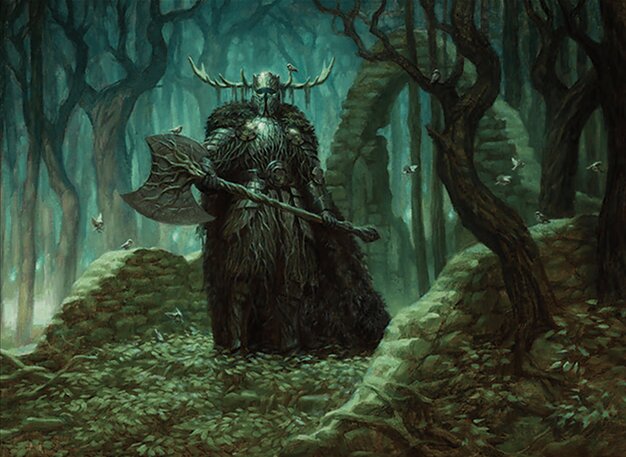 60 Cards
$715.54
15 Cards
$24.13
And the last deck to cover is Explorer Golgari Midrange by Jaffer!
This deck combines some of the strongest permanents in the format to create a deck that aims to overwhelm the opponent in value! Lest start from the cheapest threats and they include cards like Mosswood Dreadknight and Misery's Shadow where they both let you sink some excess mana that you might have.
Moving up we got powerful creatures like Glissa Sunslayer or Lord Skitter, Sewer King, but also one of the strongest midrange planeswalker which is Liliana of the Veil! And to top the threats of the deck also has access to a very powerful creature in the form of Sheoldred, the Apocalypse.
Let's move into the second important part of the deck and that is its interaction which includes discard in the form of Thoughtseize, but also removal like Power Word Kill or Fatal Push so you can clear the way for your creatures!
And that's all for today. Stay tuned for next week, and in the meantime go check out my other article where i cover both of the MTGO Standard Challenges!