Hi! My name is Vertyx and I will go over the top finishes of the Magic Online Standard Challenge that took place on the weekend: June 17, 2023. Lets go take a look at all of the interesting decks people chose to register this weekend!
scroll right
Top 8 Decks
Finally we are starting to see brews or under the radar decks doing well! People have started adapting to the Esper Legends and Mono-Red Aggro domination with sideboard choices and even maindeck configurations!
The top 8 overall is very diverse so we got a lot to talk about today. The top 8 consists of 2 copies of Esper Legends, 1 copy of Selesnya Enchantments, 2 copies of Orzhov Midrange, 1 copy of Mono-Black Aggro, 1 copy of Rakdos Midrange and 1 copy of Dimir Midrange! Lets go take a look at all of these interesting decklists!
Selesnya Enchantments by MJ_23
by Vertyx
60 Cards
$162.68
15 Cards
$78.19
The 1st place was taken down with Selesnya Enchantments by MJ_23! Another top finish for the deck this weekend (it also made finals in the last weekends challenge)! This deck is all about enchantments and benefiting from the synergies with them. This deck has started existing a while after all the Kamigawa enchantments were printed and since it made it onto the top tables from time to time including this tournament!
The main idea of the deck is to reduce the mana cost of your enchantments with Jukai Naturalist so you are able to cast multiple enchantments in one turn. With the mana reduction in place you want to take advantage of it to cast a lot of your enchantments either it being removal or additional value.
The way you finish the opponent is with Hallowed Haunting which creates a lot of flying threats or with Katilda, Dawnhart Martyr and Generous Visitor both of which are able to represent big threats! The rest of the deck helps you in finding the needed pieces for the engine!
Orzhov Midrange by Tunaktunak
by Vertyx
60 Cards
$284.42
15 Cards
$62.01
The 2nd place was taken down with Orzhov Midrange by Tunaktunak! Another deck that has been getting to the top tables on MTGO recently! The deck wants to control the battlefield with a lot of removal spells and white planeswalkers. The creature package of the deck is mostly chump blockers that replace itself as soon as they enter the battlefield and also value creatures like Serra Paragon that give you the option to cast cheap permanents from your graveyard! The reason this deck plays black is Breach The Multiverse as a strong top end!
Esper Legends by kasa
by Vertyx
60 Cards
$656.36
15 Cards
$38.37
Esper Legends by canepis16
by Vertyx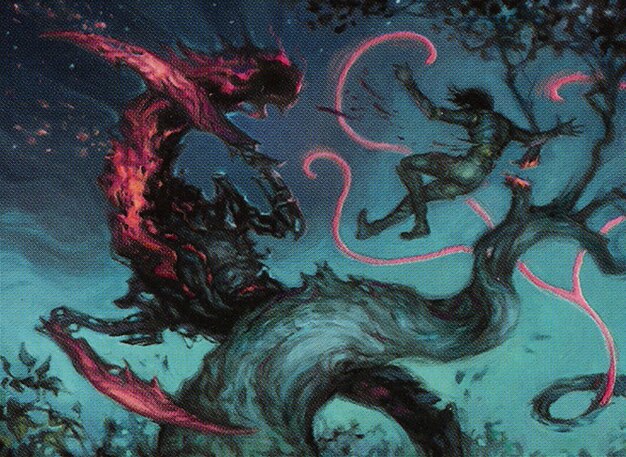 60 Cards
$653.36
15 Cards
$27.29
The next 2 decks are both of the Esper Legends lists by kasa (3rd place) and canepis16 (6th place)!
Both of the decks share a similar way of building the deck with some small differences. Both of them are playing Skrelv, Defector Mite in the 1 drop slot as a strong way to protect your threats. Some of the decklists have been cutting it but one of the last weekends challenges was taken down by a list with 4 copies of it so most likely people are trying it for that reason.
The differencies between the lists are as i said mostly in one ofs. The list piloted by kasa has single copies of value creatures like The Raven Man, Gix, Yawgmoth Praetor and Ertai Resurrected while the list piloted by canepis16 has 2 copies of Ao, the Dawn Sky in those slots! The sideboards also share a lot of similar cards!
Mono-Black Aggro by FerMTG
by Vertyx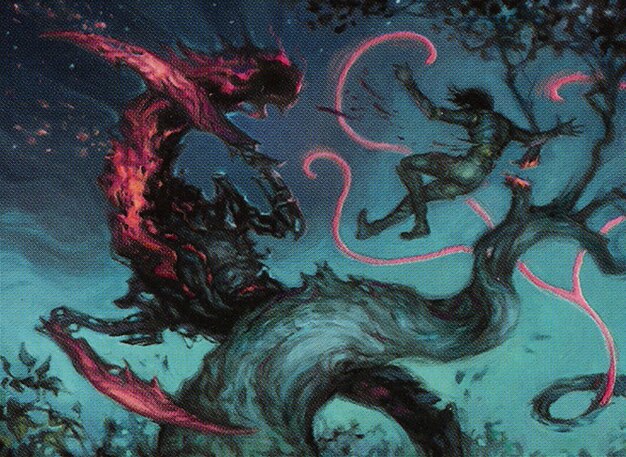 60 Cards
$525.3
15 Cards
$47.41
The 4th place was taken down with Mono-Black Aggro piloted by FerMTG!
This deck takes advantage of all the strong black creatures to endanger the opponents life total as soon as possible! For example it accomplishes that with Tenacious Underdog, Graveyard Trespasser or Sheoldred, The Apocalypse. This creature gameplan is supported with removal and disruption in the form of Liliana of the Veil, Cut Down or Go for the Throat. All of these cards are able to clear the battlefield for your threats when needed!
Rakdos Midrange by Johnny_Hobbs
by Vertyx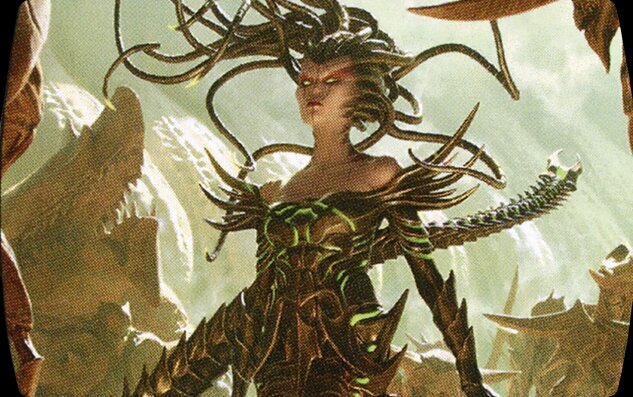 60 Cards
$626.84
15 Cards
$28.13
The 5th place was took down with Rakdos Midrange by Johnny_Hobbs!
This deck has adapted to the bans that were almost a month ago! It replaced Reckoner Bankbuster with Phyrexian Arena as a card advantage engine! The 2 other cards (Fable of the mirror-breaker and Invoke Despair) were replaced with different grindy 2 for 1 cards like Sheoldred // The True Scriptures, Liliana of the veil and Vraska, Betrayal's Sting! Aside from those changes the gameplan of the deck stays the same.
Dimir Aggro by Talisker
by Vertyx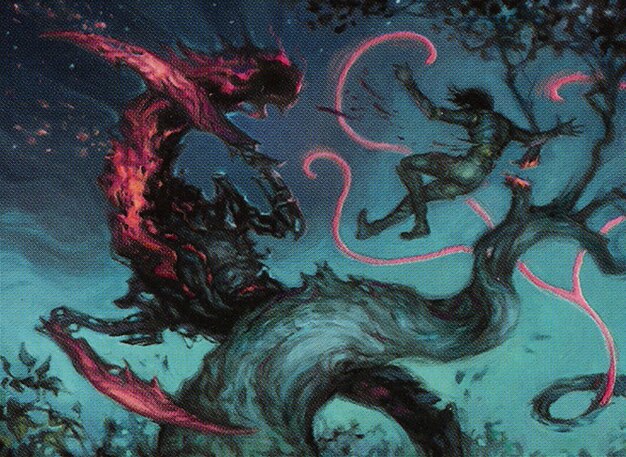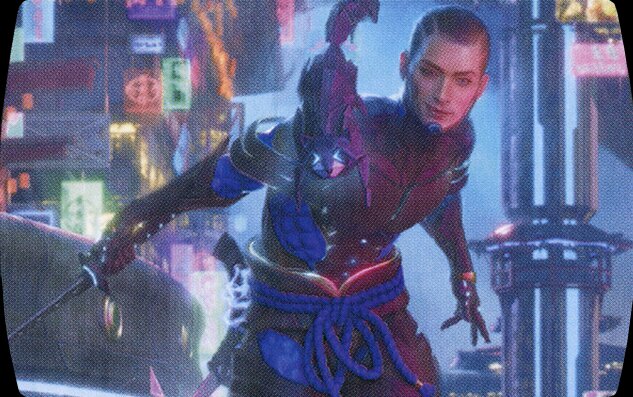 60 Cards
$618.18
15 Cards
$17.01
6th place was taken down with Dimir Midrange by Talisker!
The Dimir variants of various midrange/value decks have started getting popular after the bans as an alternative to the Rakdos variant that lost a lot of strong cards. This variant is heavier on cheap creatures to provide a faster clock and value (for example Ledger Shredder, Aven Heartstabber or Gix, Yawgmoth Praetor) This gameplan is supported with Kaito Shizuki which provides card advantage when you attack with your creatures and also with various interaction spells like Go for the Throat or Make Disappear!
Orzhov Midrange by trukanshii
by Vertyx
60 Cards
$605.04
15 Cards
$40.79
The last 8th place was taken down with Orzhov Midrange by trukanshii!
This is a very different approach to the Orzhov Midrange Archetype! Instead of going heavy on removal it instead goes heavy on the creature package! Orzhov has a lot of strong creatures to offer (for example Tenacious Underdog, Sheoldred, The Apocalypse, Steel seraph or Phyrexian Fleshgorger).
As with every deck it also needs a removal package. For that it uses black instant spells (Go for the Throat and Cut Down) in the combination with The wandering emperor and Touch the Spirit Realm. The gameplan is also supported with Wedding Announcement which provides a strong anthem effect and 1/1 soldiers or card draw!
This top 8 had a lot of interesting brews compared to the challenges from the past 2 weeks! I am excited to see this form of innovation and I can't wait to see more of them! I hope you enjoyed the article! See you soon!
Enjoy our content? Wish to support our work? Join our Premium community, get access to exclusive content, remove all advertisements, and more!
No ads: Browse the entire website ad-free, both display and video.
Exclusive Content: Instant access to all exclusive articles only for Premium members, at your fingertips.
Support: All your contributions get directly reinvested into the website to increase your viewing experience!
Discord: Join our Discord server, claim your Premium role and gain access to exclusive channels where you can learn in real time!
Special offer: For a limited time, use coupon code L95WR9JOWV to get 50% off the Annual plan!