Wilds of Eldraine is pre-releasing this weekend but I got the privilege to get invited for streamer's Early Access!
You can watch the replay here although it's in Polish.
Today, I want to discuss some conclusions after the Early Access to the newest Standard metagame as well as some decks from other streamers.
Red Green and Blue
In my opinion, Temur is going to be the best colour combination in the upcoming format, whichever way you take it. The combination of interaction, card advantage, and threats is the perfect mix that you need in a deck.
However, there is one deck that I started an Adventure article with that heavily overperformed.
The deck has four Lightning Strike, the manabase, and literally everything else was new, fresh from Eldraine. 30 adventure creatures to play alongside Beluna Grandsquall.
Temur Adventures
by Skura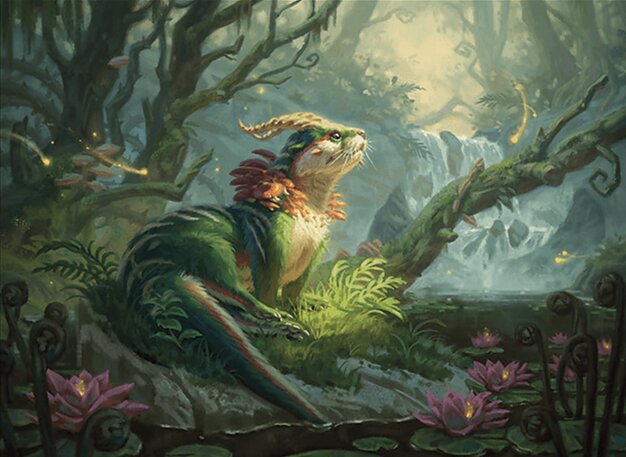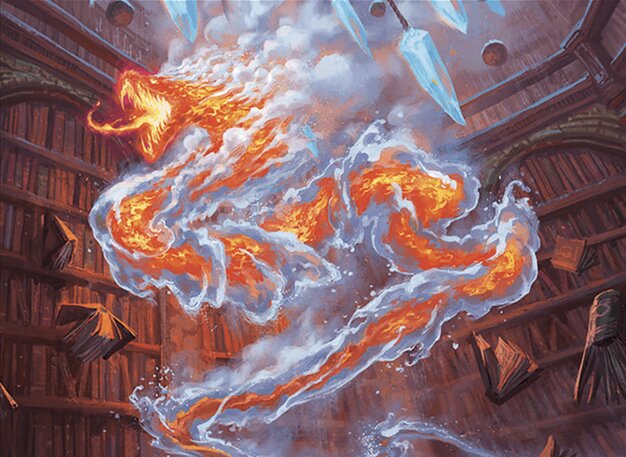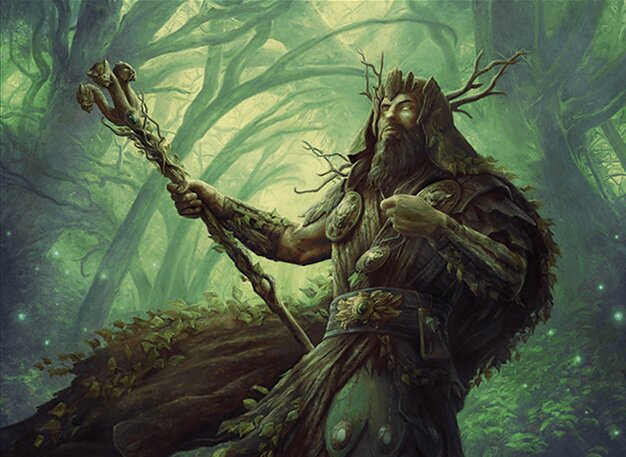 I myself said '5 mana draw 3+ is a very strong ability in the long game' and 'every card in the deck is a 2-for-1 in some capacity. It means that very few decks will be able to go toe-to-toe with us.' This all turned out to be the backbone of the deck and the reason why it performed so well for me. I could easily make suboptimal trades, since I had a surplus of cards. Every single creature did so much, every single top deck was so powerful that it almost didn't matter.
On top of that, the fact that you have those random adventure effects meant that your options were super wide. Scalding Viper's Steam Clean bounce a four-drop, Frockling Familiar's Blow Off Steam triggered prowess and pinged the opponent or killed off Faerie Mastermind, and Hearth Elemental allowed me to draw out of mana screw.
Speaking of the last, there was a game where I had no blue mana, nothing was castable from among four cards in my hand and I proceed to draw Hearth Elemental. Well – I decided to just ditch the whole hand and draw 2 new cards. Why not.
I drew a blue source, Beluna, and the number of appropriate cards in the graveyard was so high that I could play the Elemental for one mana on the same turn. Not only did I add a 4/5 threat but also fixed mana and was ready to gas up with Seek Thrills.
All in all, this is my front-runner for the absolute best deck in the format. A little tuning and proper sideboard will make it very difficult to contend with.
As you can see, the presence of these lands will affect deckbuilding and gameplay greatly. I am super happy for this inclusion in the format since it's far from game breaking but still impactful. A+ from me.
Ramp Me a River
In another piece of mine, I explored multicoloured cards. While playing the Early Access games, I found that a lot of players game to grind with Jund Adventures, Temur Adventures, Grixis Midrange, and all sorts of decks along these lines.
I ran through a rock-paper-scissors matrix in my head briefly and decided to queue up Simic Ramp with The Goose Mother.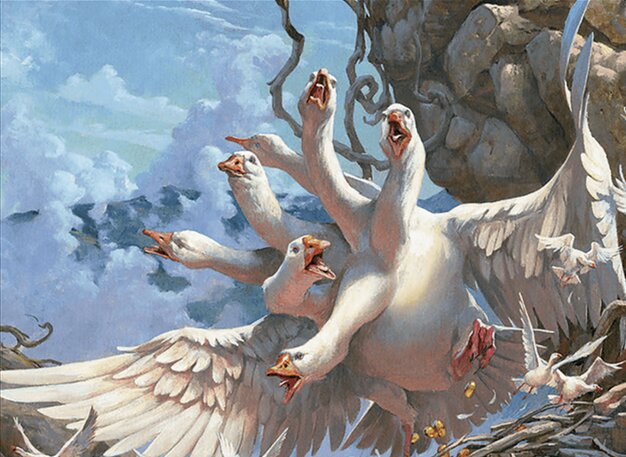 The deck also overperformed. I did enjoy having just two colours, making the mana very smooth and everything castable. Spending early turns ramping when opponents either do nothing or get marginal value from Adventures lined up very well. When they wanted to start casting their 2/2 Adventure creatures that they got an ounce of value from, I proceeded to slam Invoke the Ancients into Titan of Industry that their decks could not contain.
The Goose Mother in particular shone in a couple of spots. In the early game, I could play it on any turn where I would otherwise have had an empty turn. It acted once as a 3/3 three-drop because I had nothing else to play. It was good enough to hold off the opponent for a bit. A 3/3 Goose is also great at flipping Invasion of Zendikar.
In other scenarios, it entered as a formidable 7/7 Goose with a bunch of Foods that required an immediate response. And here's the key twist – half the deck requires an immediate response.
Let's now talk about the absolute all-star of the dream – Colossal Skyturtle. I initially added it thinking that some interaction would be appreciated, especially as otherwise it's still a castable threat. This gut feeling materialised and showed its power.
If both players were setting up, our thing was usually bigger and harder to interact with – Wrenn and Seven is a planeswalker, The Goose, Topiary Stomper and Titan of Industry all do something when they enter play, and Invoke the Ancients is spread across two bodies. When the opponent plays their strong threat like Serra Paragon or Sheoldred, the Apocalypse I just bounced it with Turtle. It was a massive tempo swing.
When I ran out of ramp, I used the other ability to Regrowth Topiary Stomper to ensure I could get another land into play.
In one game where the opponent liberally took damage thinking it's just a ramp deck, I hard cast this massive flyer and they had to scoop them up.
It's a swiss knife of a card.
Simic Ramp is another deck that I've got on my radar.
Faerie, Faerie on the Wall…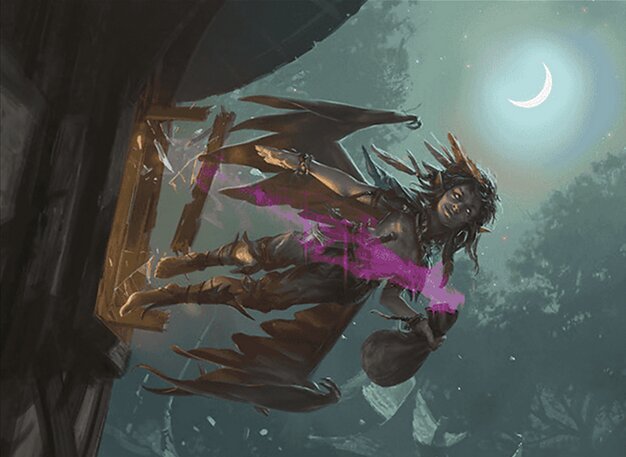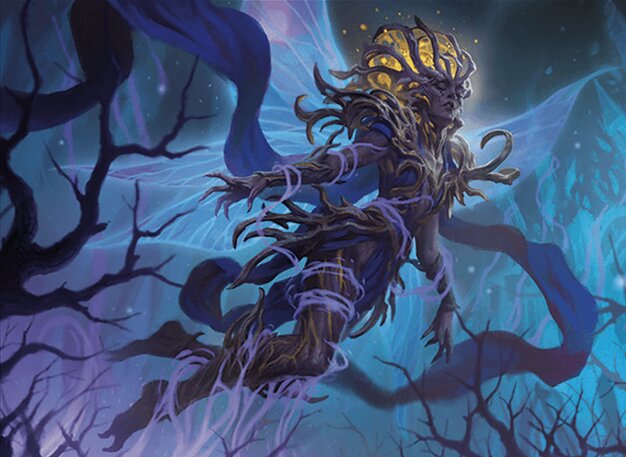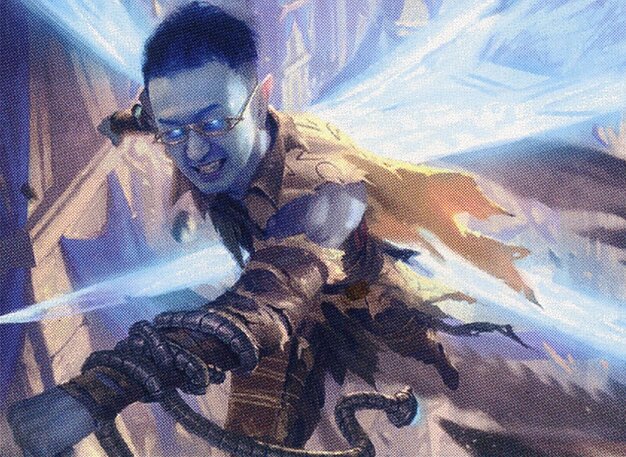 When I started the Early Access I immediately queued into two or three Dimir Faerie players in a row. I wasn't surprised, since it's a fan-favourite tribe that puts pressure on opponents while interacting in a brutally efficient fashion.
In theory at least…
I will admit that the presence of Obyra, Dreaming Duelist makes it impossible to attack with any 1/1 or 1/2 into open Dimir mana. I did it once and immediately learnt my lesson.
It's exactly how it was when Soaring Thought-Thief was in Standard.
However, after you learn this play pattern and overall remember that some creatures can get flashed in, it gets much easier from there.
The truth was, however, that the raw power level of the deck just wasn't there. It didn't get out of the gates fast enough to put me on the backfoot and it didn't have enough card advantage to claw back from behind. Creatures here cannot really block so you have to attack. But then your creatures are blocked by any flyer and even a 1/1 is a problem. On top of that, you're trading stats for adaptability which means that when presented with an opposing, say, 4/4 it's already an uphill battle.
It's not impossible to contain problematic situations but your answers have to align very well. If you happen to draw too many creatures, you'll be outclassed by any creature deck.
Do I think the deck is unplayable then? Well, I'll say that there are metas where it'll shine more. When then?
It's a powerful deck against control and ramp strategies. If you see Azorius Control and previously mentioned Simic Ramp rise to prominence, such a tempo evasive strategy with a good sideboard plan will come out on top every time.
If Temur decks are anywhere near the top tables, I'd not recommend registering Faeries.
The Format is Wide Open
Even though I'd made a few dozen decklists and scoured through even more online I was pleasantly surprised by decks that I hadn't even considered. Players were eager to try out either new decks, new takes on existing decks, or single cards that change the dynamic of a strategy.
I played against a Rakdos Rats strategy that was aggro-orientated but had a ton of staying power. It converted creatures into Rats and keeping up with it just with removal would have been impossible. I was lucky to have queued into it with Ramp, otherwise I would have a lot of trouble.
There was no way to profitable trade resources.
They also blocked very very well thanks to Totentanz granting any Rat deathtouch. And if by any chance you'd taken too much damage early on, you couldn't really block – again due to deathtouch.
I also came across a very powerful combination of cards. Turn one Spiteful Hexmage into turn two Lord Skitter's Blessing. Since only one Role can be attached at any one point, you got a Wicked Role and the Cursed Role fell off. It turned the one-drop into a powerful 3/2 with a profitable Role on top. But it wasn't all!
As they controlled an enchanted 4/3 one-drop, Blessing turned into two-mana Phyrexian Arena essentially!
I felt like I was completely dead on the second turn of the game. Mono Black Aggro might be the real deal.
Last but not least, players came up with just better lists for decks that I'd conceived. One particular example was Voldaren Epicure in Constellation decks. It looks so obvious when you see it but I just hadn't come up with that beforehand.
Epicure itself meets Constellation requirement which makes it just the perfect addition. And these red constellation decks could really put pressure on you between Ash, Party Crasher and Goddric, Cloaked Reveler. It was very hard to fend off.
More Decklists
To round it all off, here are some more decks from the Streamer Event.
End Step
All in all, I was very very pleasantly surprised by this event and I am very happy that a completely fresh batch of cards will get into Standard and will actually meaningfully affect the format.
I don't remember being as excited about Standard in a long time!