Hello everyone! Like many of you reading this right now, I had an absolute blast playing Standard 2022 not only to get away from Eldraine and Ikoria cards, but to get a taste of what new Standard might look like! Best of One versus Best of Three is pretty different, but to see nearly every strategy explored to it's fullest extent before Innistrad is something we've never had prior to a big set rotation? Does this mean the format is going to be solved before we play it? Absolutely not!
Smaller set Standard environments are always unique as there isn't many cards to work with, so even adding a 5th set to a 4 set standard is going to have some big changes. That being said, we don't have to ignore what everyone worked so hard to find out since July! The final 2022 tier list won't be a perfect barometer, but if we take the most popular strategies and upgrade them with Innistrad cards, we could find a nice baseline of decks to try once Innistrad is released.
With that, the decks I chose to upgrade (when applicable) are all on the 2022 Tier List – Final Update that was released this week, but I'll be sure to have the original deck here as well so you don't have to switch back and forth. Secondly, although I won't be including sideboards in this article, I will build with Bo3 in mind which is generally just going to mean eschewing the Lesson package unless it is absolutely vital to the deck's success. If you want to play these decks specifically for Best of One, you can compare what I changed from the old deck and switch it back to your liking. Lastly, these decks will be in the same order of the tier list, but that doesn't necessarily mean that they are still going to be better than the "worse" options come Innistrad. Let's get into it!
Mono White Aggro
[sd_deck deck="4o-7lMD3t"]
Innistrad Monowhite Aggro
by DoggertQBones
60 Cards
$61.28
Sideboard
2 Cards
$0.98
First up was 2022's best deck: Monowhite Aggro. Despite already being great, it actually got a few really nice tools! First, Intrepid Adversary functions as a decent 2 drop that's a great mana sink later in the game, almost a better Paladin Class in that sense. Past that though, it was really hard to find room in the deck for more tools. I really like Brutal Cathar as an additional piece of interaction and you would definitely play more in the board. Lastly, Adeline, Resplendent Cathar is a really nice tool to pressure Control decks or to bully creature decks alike! I'm thinking you only want 1, but I could see an additional copy.
Mono Green Aggro
[sd_deck deck="lST7Qz8Za"]
Innistrad Monogreen Aggro
by DoggertQBones
Monogreen is up next and I would argue that it didn't really get much from Innistrad, but what it did get was very good. Primal Adversary is both an awesome 3 drop to pressure the opponent and an insanely powerful mana sink in the late game. Considering we have so many utility lands, Old-Growth Troll using up lands, and now Primal Adversary putting lands in harms way, I'm unsure if the deck should start playing more lands or it's just happy having so much to do with it's mana. Time will tell it seems.
Orzhov Midrange
[sd_deck deck="7CMOeBwAC"]
Innistrad Orzhov Midrange
by DoggertQBones
Standard
Midrange
best of 3
Orzhov unfortunately got very little from Innistrad (for the main board at least, a lot of interesting board tools to consider), but I am a pretty big fan of Liesa, Forgotten Archangel. She's a great stabilizing tool and you can wrath away a full board, get her back, then get back all your other creatures as well! That sounds like an unbeatable combination that's likely to be present.
Bant Party
[sd_deck deck="CK0YAwmsL"]
Innistrad Bant Party
by DoggertQBones
Standard
Tribal
best of 3
It's a set specific deck outside of the set, so no surprise it doesn't want anything from the new set. The lands are definitely nice as I never liked the idea of Temple of the Dragon Queen so getting to change those out is nice, but it's hard to say how many of the new lands you want. I don't think it's a playset of both as that'll lead to too many hands of really bad mana, so I'm thinking 4-5 is probably the right number.
Orzhov Angels
[sd_deck deck="mhBz8ISv1″]
Orzhov Angels
by DoggertQBones
Standard
Tribal
best of 3
60 Cards
$170.42
Sideboard
2 Cards
$0.98
In functionally the same boat as Orzhov Midrange, Angels didn't get much, but will also happily take Liesa, Forgotten Archangel as just another strong Angel to have in the deck. I do fear that the deck may be getting too clunky as the curve is creeping up so it may need some Loyal Warhound to balance things out. I think it will largely depend on what decks we see to help determine where we want the curve to be.
Temur Ramp
[sd_deck deck="5Ju4VG8Rs"]
Innistrad Temur Ramp
by DoggertQBones
Standard
Midrange
best of 3
I'm using my creative liberty here to bring you Temur Ramp over Simic Ramp. I don't know if Simic is good or not, but I do know Temur played way better for me. Anyway, I would say moving from Bo1 to Bo3 likely hurt this deck more than the others as I really liked Field Trip and Divide by Zero, but this deck is definitely going to need it's sideboard slots to compete in the metagame.
To make up for the lost ramp, I put in 4 Skyclave Relic which actually seems quite good as the mana fixing is definitely important. Furthermore, we got access to Burn Down the House which seems like an excellent anti-creature deck tool to replace Battle of Frost and Fire. On that note, if the fifth damage doesn't seem to matter, I think Battle is likely better with the Scry and Draw in the later chapters, but in the blind, I want the extra damage. Lastly, getting an upgraded land for the deck is definitely huge, especially a Red one now that we're playing a double red spell.
Boros Goblins
[sd_deck deck="YuMRYHXJb"]
I guess I was lying when I said Temur was the deck hurt most moving from Best of One to Best of Three, as Goblins literally can't exist in Best of 3 Standard. Three of the cards: Raging Goblin, Tin Street Cadet, and Goblin Trashmaster are only for Bo1 play and without them the deck doesn't have a critical mass of Goblins. Unfortunate.
Izzet Dragons
[sd_deck deck="imKhFcLrt"]
Izzet Dragons
by DoggertQBones
Standard
Control
best of 3
I decided to condense Jeskai Dragons and Izzet into one as Jeskai was a functional derivative of Izzet, but I digress. The core is the same, but I think Smoldering Egg is an absolute slam dunk for this deck. It defends early, gives the deck more early plays, and adds to the threat density later in the game. It's the perfect card for the archetype and I imagine it's going to play out a lot better with it.
Selesnya Magecraft
[sd_deck deck="wIFY-OpnR"]
Innistrad Selesnya Magecraft
by DoggertQBones
Unfortunately the only thing Magecraft got was a better land and a likely need to move away from the Guiding Voice package. Maybe the deck will still end up playing Guiding Voice and lessons, but it's hard to say without seeing what tools we would want for the sideboard.
Gruul Aggro
[sd_deck deck="pbPwBxntJ"]
Innistrad Gruul Aggro
by DoggertQBones
Gruul got a lot from Innistrad, so much it's hard to fit it all in the deck! First off, Reckless Stormseeker is an excellent aggressive tool that's great by itself, great when it flips, and absolutely disgusting with Esika's Chariot. Next, we finally get Rockfall Vale so the mana is much cleaner, something I struggled with in 2022. Lastly, we get the insanely powerful Arlinn, the Pack's Hope and Primal Adversary. I put in one of each since I knew both are excellent, but it's hard to say the exact number we want without testing.
Dimir Control
[sd_deck deck="Ai7Jh0Uco"]
Innistrad Dimir Control
by DoggertQBones
Standard
Control
best of 3
Building a Control deck day 1 is difficult, but I think this is a reasonable base to start off with. Dimir got a nice selection of cards (and more for the sideboard) starting off with an upgraded land that was desperately needed. Next, we have some really nice card draw with Siphon Insight which is a really weird Think Twice and Memory Deluge which is half Behold the Multiverse and half expensive Dig Through Time. Finally, I'm playing one The Meathook Massacre as it could be a small wrath early and a big one later which will also net you some life in the process. The meta will need to stabilize a bit before Control can truly shine, but I do like the look of this list.
Orzhov Clerics
[sd_deck deck="dcYBujQEm"]
Innistrad Orzhov Clerics
by DoggertQBones
Standard
Tribal
best of 3
Unfortunately there were only a few Clerics introduced in Innistrad and none of them this deck is excited about. Despite that, like the other Orzhov decks, I'm still a very big Liesa, Forgotten Archangel fan and I replaced Angel of Destiny to make room. It may end up that we want a split or Angel of Destiny may even be better, but it's hard to say without playing. Furthermore, we're playing more Nullpriest of Oblivion and an additional land to make up for losing Professor of Symbology.
Mardu Sacrifice
[sd_deck deck="0y_NYbLZz"]
Innistrad Mardu Sacrifice
by DoggertQBones
Standard
Midrange
best of 3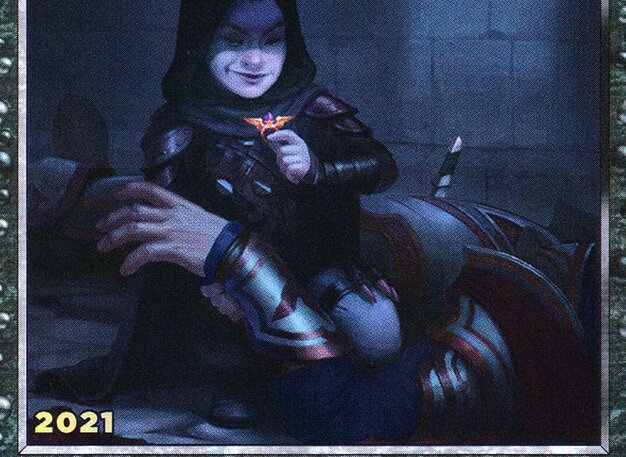 60 Cards
$238.94
Sideboard
5 Cards
$2.39
This is actually the one deck where I would say the Learn package is mandatory. Eyetwitch and Pest Summoning are too important to the archetype to cut, so we'd just keep them for Best of 3! I digress, Mardu got some very nice tools going into Innistrad. Jadar, Ghoulcaller of Nephalia can make constant Sacrifice fodder for Deadly Dispute and Awaken the Blood Avatar while just being solid without either. Moonveil Regent replaces Showdown of the Skalds as a more proactive option that can take full advantage of it's ability. Lastly, getting Haunted Ridge is obviously a huge upgrade to the deck's mana base.
Dimir Rogues
[sd_deck deck="nijXB3S_Z"]
Innistrad Dimir Rogues
by DoggertQBones
Standard
Tribal
best of 3
The final deck of this list! Rogues didn't pick up particularly much for the main deck as it mostly is a set specific deck, but it got some nice ones. Siphon Insight is excellent here as it gives Rogues more to do when it's holding open mana and Shipwreck Marsh makes the mana significantly cleaner. You could play Memory Deluge over Behold the Multiverse if you wanted to, but I'm unsure how good the potential to flashback it vs the worth Foretell brings.
What decks are you most excited to play in 2022? Let me know in the comments!
Thank you for reading!