When Jumpstart: Historic Horizons was announced, one card that immediately caught my attention was Hardened Scales. This enchantment has a bit of a history in eternal formats. In the beginning, not many players realized how strong it could be until someone made this card shine in an artifact core, making already good creatures like Arcbound Worker, Arcbound Ravager, and Walking Ballista even better.
Since then, Hardened Scales is an archetype to be reckoned with in any Modern tournament, but what happens in other eternal formats as Pioneer or Explorer? The problem with this is that many artifact creatures that shine when paired with Hardened Scales are sadly not Pioneer legal.
Many Abzan-colored variants are good enough to be competitive however. Cards like Conclave Mentor or Winding Constrictor are strong cards in this archetype. However, there is a big difference between these types of creature and the ones that make the Modern iteration of the deck shine. These creatures give us bigger pay-off scenarios when we put +1/+1 counters on any of our creatures however, they don't get any benefits from coming into play after a turn one Hardened Scales.
Having redundancy in our strategy is always appreciated, but it's not the same when these creatures don't have synergy on their own with our one mana enchantment just like Zabaz, the Glimmerwasp had in Modern or Historic. Zabaz not only gives redundancy to the strategy, but also has synergy with Hardened Scales thanks to its Modular ability.
Having understood this made me realize that we are probably building this archetype wrong the whole time for Explorer. After some research, I found what looks like the best way of building this archetype for Pioneer and Explorer:
Hardened Scales by Ajani89 5-0 MTGO Pioneer League
by Bohe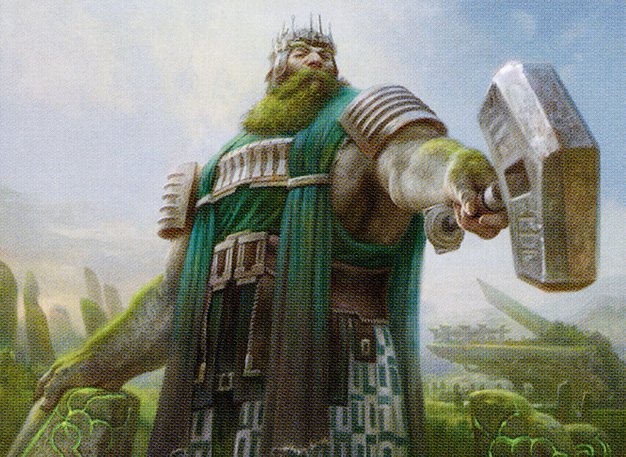 60 Cards
$228.22
15 Cards
$77.61
As we can see, this 5-0 MTGO Pioneer variant is like a fusion between the classic Mono Green Devotion and Hardened Scales. The interesting point of this approach is that Ajani89 takes creatures that are good on their own, with or without Hardened Scales on the battlefield (just like the ones in the Modern variant), but that get exponentially better while having the green enchantment in play.
Let me give you an example. Many iterations of this archetype play Pelt Collector as the preferred one drop. Having Swarm Shambler instead of the elf could give us the same capabilities of a growing one mana creature, but here, Swarm Shambler becomes a 2/2 for one mana if we play Hardened Scales first; then will give us many 1/1 insect tokens if any of our creatures became the target of a spell an opponent controls.
This kind of build avoids common scenarios with the regular lists that don't do anything on the spot like; turn 1: Hardened Scales, turn 2 Conclave Mentor/Winding Constrictor.
Explorer is a format with an evergrowing power level. If we want to play a creature deck, we want to get the benefit of our plays right away and not have to wait until turn 3 to start generating value. With this in mind, I made an adaptation of Ajani89's Pioneer list for Explorer, and let me tell you, it works better than any Selesnya, Golgari, or Abzan variant that you might have seen before:
Mono Green Scales
by Bohe
60 Cards
$203.14
Sideboard
15 Cards
$81.75
This variant is very fun to play and does the job despite not having Pioneer-only cards like Nissa, Voice of Zendikar, and Nykthos, Shrine to Nyx. The only card Explorer legal that Ajani89 played and I decided to cut was Vivien Reid. Don't get me wrong, this iteration of Vivien is a very good card in the proper deck however, trying to follow the idea of having cards that synergize well with our +1/+1 theme works best for our purposes.
The rest of the missing cards were not hard to replace; one more copy of Vivien, Arkbow Ranger, another copy of Nissa, Who Shakes the World, and 2 Hangarback Walker did the trick astoundingly well. Now, we don't have a direct replacement for Nykthos, Shrine to Nyx, however, we have a wide variety of utility lands that work very well in our deck like Castle Garenbrig, Boseiju, Who Endures, Lair of the Hydra, and the second copy of Karn's Bastion.
As for the rest of the core, we can play the same combination of creatures as if we were playing a Pioneer variant. A couple of them deserve a special mention:
Both of these creatures were a central part of the green-based decks during their Standard. Jadelight Ranger in Golgari Explorer and Yorvo, Lord of Garenbrig in Eldraine Mono Green. Naming both of these creatures together goes to show that in this archetype either of them could seal the game on turn four easily.
Jadelight Ranger can explore twice. With Hardened Scales on the field, this means that it could grow to a 6/5 for three. The same goes for Yorvo, Lord of Garenbrig, that can go to 5/5 on turn three into a 7/7 if we play any other creature on turn four.
This kind of interaction and raw power is something that all the other more popular variants of this archetype lack. Going mono-green is almost mandatory for playing these creatures, but without a doubt, it's worth it.
The deck is capable of curving aggressively enough to put any tier 1 against the ropes, and even against attrition matches, we have many tools that let us survive the mid-late instances of the game easily enough. After working with this list, I can assure you that this is the more powerful, balanced, and well-positioned variant of Hardened Scales.
Notable Exclusions / Potential Inclusions
I already mentioned Conclave Mentor and Winding Constrictor. Both are great cards per say, but as we already stated, both are "win more" kind of cards that don't give us immediate value, and playing cards like Jadelight Ranger and Yorvo, Lord of Garenbrig make us want to go mono-green.
While working with my first lists of this archetype, Servant of the Scale and Star Pupil were parts of the deck. Both are basically Arcbound Worker. Working as a virtual 2/2 that can move its +1/+1 counters to other creatures is something that we could be doing instead of playing Elvish Mystic, Llanowar Elves, or Swarm Shambler without a problem.
Wildwood Scourge can get very big, very fast.
Three creatures could be part of the archetype if we decide to play White: Huatli's Raptor, Luminarch Aspirant, and Knight of Autumn.
Vorinclex, Apex Predator could be a very good end of the curve for our deck. However, even if we can generate a lot of mana, our curve ends with three mana cards. Playing a six drop in our deck is not preferred most of the time.
Froghemoth is a good way of having our opponents' graveyard clear while being synergistic at the same time.
Oran-Rief Ooze could be a good choice for turn three. Having better options with Jadelight Ranger, Yorvo, Lord of Garenbrig, and Rishkar, Peema Renegade makes this Ooze fall behind.
Animation Module can be a good addition to the deck. This card is a staple in the Modern variant of the archetype. With enough mana, we can flood the field with Servos.
Sideboard Guide
Rakdos Midrange
The idea of having The Ozolith in our sideboard is for bringing it in against this kind of attrition matches where our opponents have a plethora of efficient removal for our creatures, helping us in the task of presenting a threat easily with any of our creatures, despite how many times our opponent kills the biggest of them.
Inscription of Abundance and Voracious Hydra come in to answer all the creatures Rakdos is playing nowadays. I've seen variants with even 20+ creatures. Having enough removal to deal with all those problematic threats is mandatory.
Tireless Tracker comes in with the idea of presenting a good card against midrange decks that lowers our curve at the same time. Having a pair of this creature instead of two of our planeswalkers give us immediate value and board presence earlier in the game.
Even if Scavenging Ooze could be good against Kroxa, Titan of Death's Hunger or Tenacious Underdog, many Rakdos players are now using just one copy of the Titan and Underdog. That's why we prefer to use these slots for other cards like Hangarback Walker that works best against aggro.
Azorius Control
The wonderful part of The Ozolith is that it lets us save the counters whenever one of our creatures leaves the battlefield. This means that even if they exile our creatures with Portable Hole, March of Otherworldly Light, etc, we are going to be capable of storing the +1/+1 on this artifact.
Speaking of Portable Hole, this little artifact became one of the removals of choice for UW Control players. It's highly possible that we are going to be facing a full set of this artifact post-game one. Having a way of dealing with it could let us recover the board position while having an answer for Shark Typhoon at the same time if they hard cast it.
Questing Beast does wonders against UW. Being able to attack directly while getting rid of Teferi, Hero of Dominaria, The Wandering Emperor, and Narset, Parter of Veils is extremely valuable.
Shifting Ceratops is a very good creature here. It avoids Absorb, Censor, Jwari Disruption, and Sinister Sabotage while being un-bounceable with Aether Gust at the same time.
Jund Sacrifice
We have a very good match against Jund. Stonecoil Serpent is amazing here as it has protection against Mayhem Devil, it can block Korvold, Fae-Cursed King, and Jegantha, the Wellspring (or attack over them), it attacks over Cauldron Familiar, and it can't be killed with Binding the Old Gods. If Jund Sacrifice becomes more popular, playing more copies of Stonecoil Serpent on our sideboard could be a good idea.
Swarm Shambler is going to be a pain for them and many of our creatures are going to be so big that Mayhem Devil is not going to be able to ping them to death.
Scavenging Ooze is always appreciated against Cauldron Familiar and Reclamation Sage has many good targets in the form of Witch's Oven, Oni-Cult Anvil, and Trial of Crumbs.
We take out Burning-Tree Emissary because it's the easiest creature to ping with Mayhem Devil in our deck.
Mono Blue Spirits
We take out our more expensive cards because they play a lot of cheap counters. Even with the possible discount, The Great Henge and Nissa, Who Shakes the World can be easily countered.
Keeping Vivien, Arkbow Ranger is preferred because this is probably the most creature-intensive game in the meta. Having all the removal we can in our 60 cards is mandatory post-game 1.
Stonecoil Serpent is valuable here because of its reach ability. It's really hard for them to interact with our creatures if they resolve. Speaking of this, Shifting Ceratops works perfectly in this match. Having protection against blue and the ability to gain reach makes this dinosaur a very valuable threat against Spirits.
Tips And Tricks
Hardened Scales can be a very difficult deck to play perfectly. The best play patterns can be unintuitive. Take your time thinking about your plays.
Do your math. Planning the turns carefully can mean the difference between killing our opponents one or even two turns before.
Vivien, Arkbow Ranger can distribute two +1/+1 counters among up to two target creatures. This means that you can put one counter on two different creatures, something that would put two +1/+1 counters on each creature if Hardened Scales is on the battlefield.
Nissa, Who Shakes the World is 's best friend.
Speaking of Hangarback Walker, this artifact creature is amazing at giving us a lot of time against aggro decks. Prioritize making this creature bigger whenever possible against creature matchups.
Burning-Tree Emissary could seem out of place without Nykthos, Shrine to Nyx, howeve, having a free creature to put +1/+1 counters on it with Vivien, Arkbow Ranger or Rishkar, Peema Renegade is very valuable (especially when Rishkar can make this creature a mana dork).
We can generate tons of mana with Rishkar, Peema Renegade. Almost every single one of our creatures comes into play with a +1/+1 counter on it. Doing the math, as I said before, is mandatory for piloting the deck in its best possible way.
Playing The Ozolith in our main deck is possible and something that could be a good option depending on how the metagame evolves and if we are playing "modular" type of creatures like Servant of the Scales or Star Pupil.
Keep a hand without Hardened Scales only if it can curve aggressively enough without the enchantment.
End Step
I hope you enjoy this look at Hardened Scales, a very underrated archetype that without a doubt has all it needs to compete with the big tier 1 competition. It's an extremely fun-to-play deck and it also has good matchups against some of the more popular Explorer choices out there.
I want to use this space to thank all the people that supported me in the past weeks. For those who don't know I moved to another city, took a new job, and a lot is changing, but finally, I can start writing again, turn on my streams and start getting it all running again. We are now a few days until Dominaria United gets released on paper and in MTG Arena. We are surely going to share with you many theory-craft columns; until then, let me know what you think about this iteration of Hardened Scales on my social media (links below). And remember to stretch when you wake up; it surely makes a difference.