Historic Golgari Food Deep Dive: The Ultimate Guide to Cat-Oven
Hello everyone! Today I'll be going over Golgari Food, a more recent evolution of the Cat-Oven archetype that is one of the pillars of the Historic format. This deck has a unique playstyle, it's very grindy and technical, and it's also my favorite deck. Among other recent top finishes for this deck, Jonny Guttman got 4th with it in the Neon Dynasty Championship, and my list for this article is based on his.
Bo3 Historic Golgari Food
by Omrithopter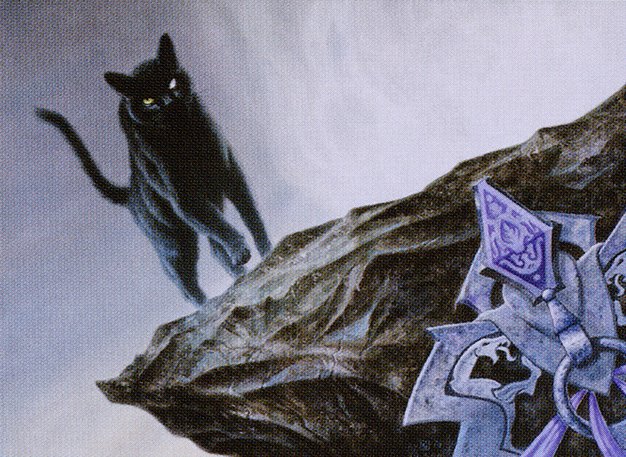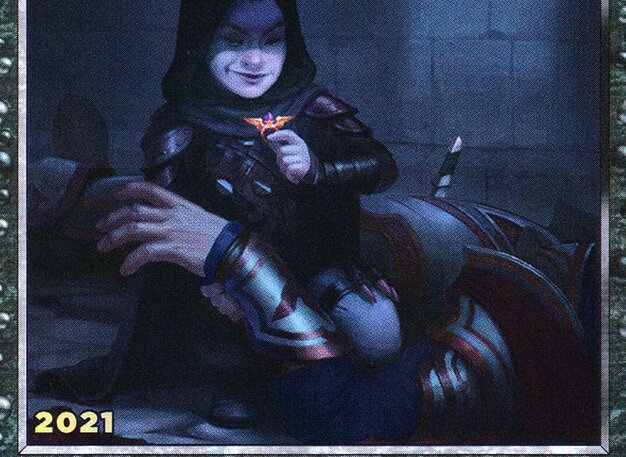 60 Cards
$515.08
15 Cards
$102.17
Powered by
vs
rakdos arcanist (lurrus)
vs
azorius control (yorion)
---
FOOD CORE
The core of this deck is built around the combo of Cauldron Familiar and Witch's Oven, which lets you loop Cauldron Familiar as an infinite chump-blocker that drains for one each turn cycle and synergizes incredibly well with the rest of the deck.
Trail of Crumbs is another incredibly important card to this deck that gives it the ability to grind better than nearly any other deck in the format. With Cat-Oven out you don't have to go through the trouble of paying two to sacrifice a food token and get a Trail trigger, instead just sacrifice a food to reanimate Cauldron Familiar, pay one, and you're up a card. In addition to Cauldron Familiar, Gilded Goose and Deadly Dispute both let you sacrifice foods, and Goose even pays for the Trail trigger, making turn one Goose into turn two Trail one of this deck's best starts.
One thing of note about Trail of Crumbs is that you can only grab permanents off the triggered ability, which is why this deck is mostly permanents with few spells, and this is the reason for some of the sideboard cards as well, such as Outland Liberator.
Speaking of Gilded Goose, this card is another piece of the puzzle, and while it doesn't do anything splashy, it's excellent at greasing this deck's wheels. Goose fuels Trail of Crumbs, makes mana with your spare food tokens, can recur Cauldron Familiar over and over again. If that's not enough, Goose is also a great mana sink if you've got spare mana, because of how valuable food tokens are to this deck.
Gilded Goose makes for some interesting decision-making in this deck because this deck values food tokens, so sometimes you won't want to tap Goose for mana. For example, while many decks might want to use Gilded Goose on turn two to cast a three-drop, unless you've got a good reason to use Goose, you usually want to save your food for another turn, even if it costs you a point of damage or two. In fact, if on turn two you don't have something to do other than bringing Lurrus of the Dream-Den to hand, or only have a one-mana spell to cast, you might want to instead activate Gilded Goose's ability and make a food to avoid wasting mana.
---
SACRIFICE SYNERGIES
Ravenous Squirrel is an extremely important piece of this deck. Since you're able to grow extremely quickly, Ravenous Squirrel is a huge threat for opponents as it stonewalls creature decks and puts a massive clock on control decks. Ravenous Squirrel is also a surprisingly useful mana sink even at three mana and can single-handedly dig you out of a flood. With a pair of Ravenous Squirrels, it's even possible to kill your opponent on turn three.
Deadly Dispute gives this deck some extra card draw, helps ramp out a big The Meathook Massacre when necessary, and the ability to sacrifice artifacts makes it pretty close to a one-mana draw two, sometimes even better if you're sacrificing food tokens to get cheap Trail of Crumbs triggers. Deadly Dispute is also great at growing Ravenous Squirrel because sacrificing treasures is a great way to beef it up.
Bone Shards is an extremely efficient removal spell that this deck can run at a low cost because it has plenty of creatures to sacrifice. It's only a one-of because drawing multiples can be clunky, and it's not a permanent so it can't be hit off of Trail of Crumbs, but it's a strong card nonetheless.
The Meathook Massacre is an incredibly strong card in this deck that single-handedly makes aggro matchups go from decent to nearly unlosable. Even against creatureless decks, Meathook can put a ton of pressure on the opponent as all the damage from your dying creatures adds up quickly, especially with Cat-Oven going. One thing of note about Meathook is that while you can cast it from the graveyard with , X must be 0.
Cursebound Witch rounds out this section of spells and it's a pretty swingy card; sometimes it'll hit you your third land drop or give you the second half of the Cat-Oven combo, and sometimes you'll be stuck choosing between a three mana 2/3 and a four mana 2/2 flier. Here is a list of all 15 cards in Cursebound Witch's spellbook, and when to pick them:
---
UTILITY
Three copies of Fatal Push and two copies of Mortality Spear give this deck some targeted removal, and while only six removal spells total with Bone Shards might not seem like a lot, remember that The Meathook Massacre also acts as a removal spell that can kill some pretty big creatures early. The real reason why this deck has so little removal is that these spells aren't permanents, meaning you can't grab them off Trail of Crumbs. With more spells, you'd be risking missing on Trail of Crumbs more often, and besides, this is a synergy deck, it can't afford to go overboard on cards that don't support the game plan.
Lastly, a one-of Soul-Guide Lantern provides a little bit of main-deck graveyard hate, mostly for Izzet Phoenix. In a tournament, I might go up to two, but the metagame of the Historic ladder isn't homogenized enough for me to want it there.
---
LANDS
This deck boasts what might be a surprising amount of utility lands for a color-intensive two-color deck, but trust me, these lands are worth it. Up first is Khalni Garden, which is great in this deck because of how useful random 0/1s are to this deck. Whether it's making a food token, something to sacrifice to Deadly Dispute or Bone Shards, or being the world's weirdest untapped land with Phyrexian Tower, the downside of running a tapped land is one I'm more than willing to accept.
In fact, Khalni Garden used to be a four-of in the deck before we got another busted forest and this one doesn't even enter the battlefield tapped. Boseiju, Who Endures is huge for this deck because of how useful it is, both in game one against Azorius Affinity or other Cat-Oven decks, and post-board in many more matchups. Boseiju solves a huge problem for this deck which is graveyard hate, as not only is Boseiju a land that doesn't take up sideboard slots, but it's also a permanent you can grab off of Trail of Crumbs, which is huge for ensuring this deck always has access to its graveyard by destroying the most common hate cards.
Next up is Phyrexian Tower, another two-of legendary land which is a great synergy piece for this deck. Tower can loop Cauldron Familiar, and even give you the extra mana to pay for Trail of Crumbs, and against aggro, it can ramp out a fast Meathook as well. While drawing two Towers is awful, and it can be clunky in land-light hands, Tower makes up for it with how much utility it provides.
Speaking of legendary lands, Takenuma, Abandoned Mire is usually just a Swamp, but getting back Lurrus of the Dream-Den in a grindy game can be great, and since it's only a one-of, it's a strictly better swamp.
Hive of the Eye Tyrant is the last utility land this deck runs, and it's great for getting in extra damage or exiling Arclight Phoenix from the graveyard. I've seen other lists run two Hives and a Castle Lochtwain, but I opted for a third Hive instead because this deck doesn't have enough Swamps for Castle Lochtwain to be untapped consistently, and this deck already runs a lot of tapped lands. Castle Lochtwain is great in the late game, however, so this choice is a pretty close one for me.
The rest of the lands in this deck are a bunch of dual lands and a basic for Field of Ruin, the only thing to note is that Blooming Marsh in conjunction with all the tapped lands and Hive of the Eye Tyrant can make sequencing your lands a bit tricky, so make sure to think ahead. Also, this deck tends to need more black mana than green because of Meathook and Cauldron Familiar, so keep that in mind when playing Darkbore Pathway.
---
SIDEBOARD
4 Thoughtseize: Excellent disruption against control/combo decks
2 Graf Reaver: Mostly for control, Graf Reaver is an excellent answer to planeswalkers that is also a permanent. Out of UW Control, Teferi, Hero of Dominaria is their biggest threat, and having efficient answers to Teferi lets this deck grind better against control.
2 Outland Liberator: Artifact/enchantment hate that works with Lurrus and Trail of Crumbs, Outland Liberator is good in the mirror, against decks with graveyard hate, and decks that use artifacts like UW Affinity.
2 Culling Ritual: This card may seem like an odd choice for the sideboard since it's great against this deck, with which I agree, it's in the sideboard mostly to be the mirror breaker. If you know you're going to cast Ritual you can avoid playing out your most important permanents. The mana advantage from Ritual can also help you recoup the card advantage you might have potentially lost from casting it. Culling Ritual is great in the mirror, and against decks with cheap permanents like Auras/Affinity.
1 Tormod's Crypt, 1 Soul-Guide Lantern: Graveyard hate mostly for Izzet Phoenix. This type of graveyard hate, as opposed to something like Leyline of the Void, is not great against Cat-Oven.
1 Arguel's Blood Fast, 1 Phyrexian Reclamation: Grindy cards against control, Phyrexian Reclamation does play into graveyard hate, but this deck has lots of ways to deal with it, and Arguel's Blood Fast is an excellent source of card advantage in the late game. Both of these cards are great because they're cheap so you can land them under counterspells, and they don't get hit by Divine Purge, which is any white-based control deck's best card against Food.
1 Lurrus of the Dream Den: This deck's companion, Lurrus is excellent in the later game and provides really helpful protection against flood. Make sure to play Lurrus when you have extra mana and can immediately cast something from your graveyard, so you can guarantee that you'll get at least some value even if your opponent has removal.
---
BEST-OF-ONE
Bo1 Historic Golgari Food
by Omrithopter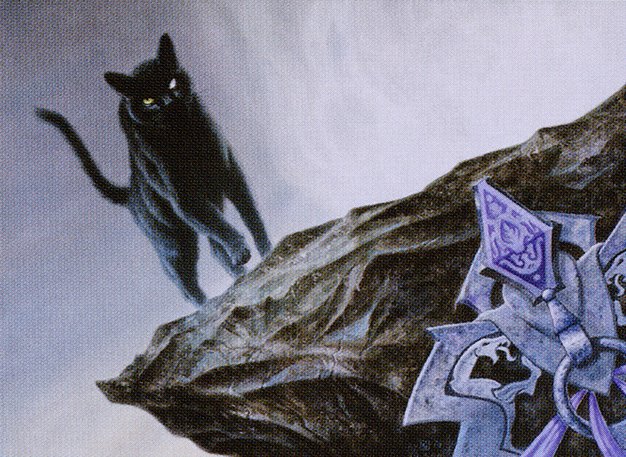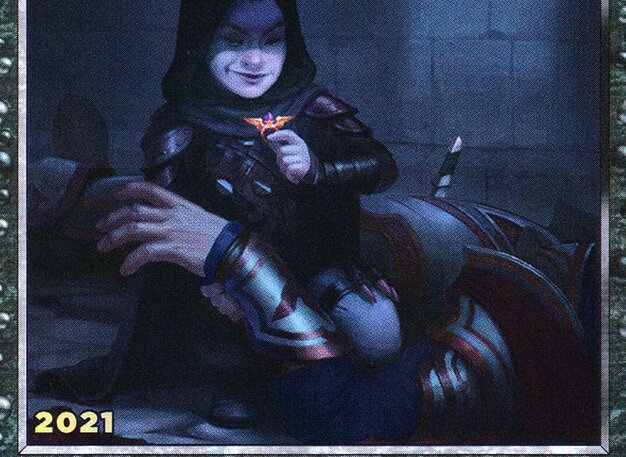 60 Cards
$519.72
Sideboard
1 Cards
$0.49
In best of one the only change I have made to the deck is cutting the Soul-Guide Lantern for the fourth copy of Fatal Push, as the decks Lantern is for are less common in Bo1, and Bo1 tends to have more aggressive decks, which Fatal Push is great against. This deck is quite solid in Bo1 because of its strong aggro matchup, but game one against Auras can be a little tricky.
---
NOTABLE EXCLUSIONS
The most notable exclusion is Painful Bond, a new card from Alchemy, and my reason for not including it, despite it being a two-mana draw-two with no downside, is that it's not a permanent, and it's a worse Deadly Dispute. Seeing as Village Rights, which was this deck's previous worse Deadly Dispute, wasn't making it into any lists, excluding Painful Bond as well makes sense. However Bond is pretty close to inclusion, and I could definitely see running two copies.
Speaking of Alchemy cards, the reason I'm not running Shambling Ghast anymore is that it's been replaced by Cursebound Witch, which tends to have more of an impact on the game and makes assembling Cat-Oven a little easier.
The only other notable exclusions are cards that can't be played with Lurrus of the Dream-Den. Lurrus-less Golgari Food was pioneered by TheNerdySteve, and while I don't think Yawgmoth, Thran Physician and Sawtusk Demolisher are quite worth cutting Lurrus of the Dream-Den for, they are very powerful cards, and this list will be my starting place for Food if Lurrus gets banned. This deck also includes the semi-infinite combo of Yawgmoth plus Hapatra, Vizier of Poisons, which goes even more nuts with The Meathook Massacre or Squirrel General"] in play.
---
PLAY STYLE
This deck has a very unique play style and is considered by many to be the hardest deck to play in Historic. Playing this deck involves a lot of game actions, as looping Cat-Oven over and over takes a lot of clicks, as does resolving The Meathook Massacre triggers, or triggering Trail of Crumbs over and over again. Some games will end with you killing your opponent on turn four with a pair of Ravenous Squirrels, but sometimes you'll end up playing out a game in which you've already triggered Trail of Crumbs so many times that you know the exact order of cards left in your 15 card deck. Most games, however, will be somewhere between this.
Against aggro decks, Food plays the control role, and often games you win will look like you slamming a Meathook or growing a Ravenous Squirrel out of range of removal and stonewalling their board, then finishing them off through combat and Cat-Oven.
Against control, however, Food is often forced to be the aggressor, at least initially. Teferi, Hero of Dominaria and other planeswalkers mean that having attackers on board is important, because Teferi will eventually run away with the game, but on the other hand Divine Purge makes having a fast start risky. Post-board games often go much longer, as having answers to the control deck's threats means Food can grind much better, and draining the control player out over many turns becomes much more feasible.
---
SEQUENCING
Sequencing is key to playing this deck well, and it's also one of the hardest aspects of playing this deck. This deck is full of cheap spells, (it is a Lurrus deck after all), which means that even on the early turns of the game you'll be presented with many options when it comes to what plays you can make. Starting on turn one, planning out your future turns is important, as it'll let you decide which one-drop to play, or what choices to make with Trail of Crumbs.
I've compiled a list of heuristics, which while they aren't hard and fast rules, are good plays a majority of the time. Especially in certain matchups, you can't afford to think about every decision from scratch for the sake of your own time and energy, as well as the in-game clock, so developing a feel for the deck and its various lines is important, and these should help you get started with that.
The first and most important heuristic for this deck is to always spend as much mana as you can. This deck is super mana-hungry, especially in the early turns, and making sure you aren't wasting any mana is vital.
Cauldron Familiar is usually a better turn one play than Ravenous Squirrel, because you're unlikely to grow Ravenous Squirrel on turn two and might want to sacrifice your one drop. However, if you know you'll trigger Ravenous Squirrel on turn two, it is of course the better turn-one play. Occasionally you'll end up in a situation where you're not going to trigger it until later, but you can't spare mana to play Ravenous Squirrel out later and Cauldron Familiar isn't important for now, in which case it will be correct to play Ravenous Squirrel. Situations like these demonstrate the importance of planning ahead with this deck.
Unless you're worried about counterspells, wait to play cards like Trail of Crumbs and Deadly Dispute until you're out of cards that get you value passively without requiring secondary mana investments, such as Cat-Oven and Ravenous Squirrel. This is true unless it's more mana efficient to cast Trail or Dispute, in general not wasting mana is one of the biggest reasons to break from sequencing heuristics for this deck.
If you have Ravenous Squirrel, or to a lesser extent The Meathook Massacre, tapping Gilded Goose for mana, sacrificing more relevant permanents like Witch's Oven to Deadly Dispute, and otherwise trading card advantage for tempo is often a good play because of the extra pressure you're applying. However, if you don't have payoffs it's often better to take it a bit slower and get as much value from your cards as possible. This is mostly true in control matchups where a Divine Purge or Farewell could set you back even more if you've played your whole hand out, against aggro you'll more often want to trade card advantage for tempo just to ensure you live long enough for your cards to matter.
If you've got an ability that at face value gets you less value than another play, like Gilded Goose's food-making ability or Ravenous Squirrel's activated ability, it may still be correct to choose to take the lower face value play to use as much mana as possible. If you end up wasting mana on a particular turn by making a different play and having unspent mana left and then end up activating Goose/Squirrel on a later turn anyway, that's mana wasted unnecessarily.
Against creature decks, landing a Meathook and wrathing the board will often be lights out for your opponent, and ramping towards a big enough Meathook to wipe the board should be your first priority in many games. However, don't let yourself get too behind trying to extract maximum value with Meathook. While you will gain back some life from wiping your opponent's board, which makes Meathook a great catch-up card, getting just a two-for-one is often perfectly serviceable. Finding a second isn't that hard with all of the card draw and selection this deck has, so don't be too worried about playing one out early.
---
OPENING HANDS
Unlike in many other decks, with this deck, you can't just keep every hand with 3-4 lands and 3-4 spells. Every hand you keep has to have a plan, whether it's getting ahead on card advantage with Deadly Dispute or Trail of Crumbs, or putting a lot of pressure on your opponent with Cat-Oven plus Ravenous Squirrel or The Meathook Massacre. This deck has a lot of synergy within itself, but also a lot of cards that are either payoffs or enablers. Having too much of one and not enough of another will lead you to having a very slow start, or potentially just whiffing on a couple of draw steps and being completely dead in the water.
For example, while Gilded Goose and Trail of Crumbs synergize well excellently, and so do Cauldron Familiar and Witch's Oven, but Gilded Goose and Cauldron Familiar do nothing on their own, and Trail of Crumbs with Oven is much too slow of a card-advantage engine to be effective.
There is some distinction between different enablers and payoffs that are better or worse on their own, for example, I'm much more often inclined to keep a hand with Trail of Crumbs and nothing that synergizes with it than Oven because Trail works well with Ravenous Squirrel, Cauldron Familiar, and Goose, whereas Oven needs you to have Familiar, or plenty of fodder and use for food tokens.
This deck can afford to mulligan somewhat aggressively because of Trail of Crumb's ability to create a massive amount of card advantage, digging yourself out of a mulligan isn't too hard if you can get your engines going which minimizes the risk of mulliganing. And in reality, this deck doesn't mulligan that often because two-landers are often great keeps, and I would also keep 5 lands, Gilded Goose, Trail of Crumbs in most matchups. The real difference between this deck and others is that you're forced to mulligan hands with a good mana to spells ratio more often.
---
MATCHUPS AND SIDEBOARD GUIDE
The Mirror
The GB Food mirror is one of the hardest and most taxing matchups you can possibly play on Arena, and it often comes down to the clock. One of the main reasons why this matchup is so ridiculously grindy is that both players' cards quite simply cancel each other out. For example, if both players have Cat-Oven going, no one's life total is changing, and two opposing The Meathook Massacres will completely cancel each other out, and Meathook being legendary means a second one won't change the equation. This deck's fastest win-condition, Ravenous Squirrel, isn't at all viable because of how many chump blockers both players have, even without Cat-Oven going.
The way to win in this matchup is to out-grind the other player, but this is quite difficult because (especially in game one) both players have few ways to disrupt each other's engines. Once both players get going, the game could very well come down to who casts their whole library first. Post-board, haymakers like Culling Ritual and more hate for Trail and other problematic permanents make snowballing early much more feasible, but games still go very long often. If you can, do your best to play around Culling Ritual, and watch out for what your opponent is doing, as if they're playing their whole hand out they probably don't have it, whereas if they're passing the turn without casting anything and wasting tons of mana, it might be better to not play your whole hand out.
The clock is relevant in a majority of these matches, often being the decider if the game stalls out, and even if the player who's behind on time never times out, they may have to rush decisions during crucial turns. Due to this, I've compiled a list of ways to save time, but ultimately the most important thing is familiarity with the deck and client, as over time you'll be able to rely on pattern recognition to help you make decisions more and more, which is a huge time-saver.
Disclaimer: Despite everything that I've said, it's not that necessary to be super focused on the clock until later in the match, or if it becomes clear that it'll become a clock battle. Constantly spamming space can get tedious, and thinking through your plays is important when you have the time to, especially when playing this deck. There's nothing more embarrassing than making snap decisions because of the clock only to punt away the match in just a couple of minutes.
This one may seem pretty obvious but play faster. You don't need to tank over every decision, so budget your time accordingly.
Use your opponent's turn to plan, while you can't predict everything you can save yourself some time by thinking of decisions you're likely to run into ahead of time, for example, whether to grab a land or a spell off of Trail.
In your MTG Arena settings, unchecking "Enable Gameplay Warnings" will save you a couple of extra clicks. You can also check "Auto-Order Triggered Abilities" as that is rarely relevant when playing this deck.
Use the spacebar as much as possible, especially to pass priority, it'll save you a second or two each time you do it instead of manually clicking.
If you're behind on time and have a game to spare, it may be correct to scoop if you're far behind, as you don't want to fight a long losing battle in game two just to time out in game three.
Leftshift+Enter is the equivalent of f6-ing on MTGO, it'll autopass through the turn without giving you priority except during combat. However, I wouldn't recommend using this if you have things to activate on your opponent's end step, as if your opponent unexpectedly passes the turn you might not have time to turn autopass off before it's your turn. If you're worried about accidentally skipping through a phase, you can always set a stop there, just make sure to re-set it each turn you need it.
Instead of autopassing, I tend to just spam spacebar with my thumb. This way it's much less easy to accidentally skip an end step or pass priority in an inopportune moment, and it makes resolving huge stacks of triggers or resolving your opponent's Cat-Ovens faster.
In this matchup, Ravenous Squirrel comes out because it can't attack, and Fatal Push's only good target is Lurrus of the Dream Den, which you already have other answers to.
Izzet Phoenix
The general consensus is that this is a good matchup for Food, but it's certainly winnable for either side. In this matchup, it's very important to have a clock, as trying to out-control Izzet Phoenix isn't very possible, especially without graveyard hate (though this deck does have a little in the main deck), and it's difficult to chump-block fliers with Cat-Oven as Gilded Goose is this deck's only flier. The Meathook Massacre is a good answer to Phoenix's smaller creatures like Arclight Phoenix and Dragon's Rage Channeler, but Sprite Dragon, Stormwing Entity, and Crackling Drake are much more threatening because they can kill you in just a few attacks, and Stormwing even dodges Fatal Push.
If possible, try not to expose your Ravenous Squirrel to removal, as it's your best threat in this matchup. In the early game this means being able to make it a 3/3 to dodge their two-damage spells, but once they have delirium online Unholy Heat does six, which is surprisingly quite beatable if you play around it properly. Even if it might not look like it at first glance, this deck can trigger Ravenous Squirrel a bunch of times in a single turn from seemingly innocuous board states, so make sure to do your due diligence and count.
There's not much sideboarding to be done in this matchup, Cursebound Witch comes out because it's a bit slow, and more graveyard hate comes in.
Azorius Control
The exact sideboarding and play style depends on your opponent's list, for example, whether they are playing Strict Proctor and Lotus Field will affect how much removal you want to keep in post-board. However, there aren't too many differences between different lists, except that against Lotus Field it's especially important to not let a Teferi, Hero of Dominaria stick.
This matchup tends to be slow and grindy, though not quite as grindy as the Food mirror, and it's a pretty close matchup overall. Pre-board this deck is forced to play a more aggressive game, which makes it vulnerable to Divine Purge, however post-board this deck gets access to more effective interaction, and with more answers to planeswalkers and more enchantment-based engines which don't get hit by Divine Purge, the late-game becomes much more favorable.
Rakdos Arcanist
This matchup used to be good, but unfortunately, Hidetsugu Consumes All is a hell of a card against Food, meaning if your opponent has a play set of Consumes in the sideboard, the matchup swings towards even, or even favorable for Arcanist. One of the most important aspects of this matchup is making sure that you have some sort of card advantage engine going, with Trail being by far the best. If you have the chance to cast Trail, do it ASAP to avoid getting it hit by Thoughtseize or Inquisition of Kozilek. Also, play around Soul-Guide Lantern in game one if possible, as most lists run at least 1-2 in the main deck. A little bit of extra graveyard hate comes in for Kroxa, Titan of Death's Hunger and Dreadhorde Arcanist, and a couple of removal spells come out because aside from a turn-two Dreadhorde Arcanist most creatures aren't worth killing.
Azorius Auras
This matchup is decent but very loseable, and it mostly just comes down to if you have more removal spells than your opponent has creatures. The addition of Light-Paws means that trying to chump-block with Cat-Oven is even less reliable because they can just fetch flying or Aether Tunnel, and Esper Sentinel makes trying to cast Thoughtseize on the draw a lot sketchier. However, at the end of the day, Auras is still a glass-cannon deck that will often lose to 1-2 removal spells and some pressure. Sideboarding is pretty simple in this matchup, all the removal comes in, and all the most useless cards come out.
5c Niv
This tends to be a bad matchup, but Niv lists vary a lot, and the deck can sometimes have clunky draws, so if your opponent isn't running Culling Ritual or whiffs on payoffs this matchup is winnable. Pressuring is important in this matchup, as trying to out-grind a resolved Niv-Mizzet Reborn isn't very viable, and Niv tends to have a weak early game because of their mana base.
Aggro Decks
There are a lot of different aggro decks in Historic, but the plan against them is usually pretty simple; crush them with a The Meathook Massacre, or brick all their creatures with Ravenous Squirrel and then out-grind them. As for sideboarding, the only change I might make is cutting the main deck Soul-Guide Lantern and maybe a Trail of Crumbs or two for either Outland Liberator or Graf Reaver as blockers, or Culling Ritual if your opponent has enough cheap one and two-drops.
---
TIPS AND TRICKS
If you want to sacrifice multiple food tokens, but only have one Cauldron Familiar in the graveyard and no sacrifice outlets, you can sacrifice a food to reanimate Cauldron Familiar while holding priority, and before letting Cat's ability resolve, sacrifice another food token to it. This most often comes up when you want to trigger Trail of Crumbs multiple times cheaply.
Adding on to the previous trick, you can use the same strategy to dodge graveyard hate like Soul-Guide Lantern and even Scavenging Ooze this way, (which is why Soul-Guide Lantern isn't a good sideboard guide against this deck). As long as you have more food tokens than your opponent has ways to exile Cauldron Familiar you can always get cat back, and if you've both got the same amount, you can't get cat back without getting it exiled and your opponent can't exile cat, which puts you in a standstill you have all the tools to get out of.
If you're going to play out a The Meathook Massacre and want to sacrifice your creature that will die to it anyway, first cast Meathook while holding priority, and then while the trigger is on the stack sacrifice to your creatures. This way you get the triggers from Meathook from your creatures dying, while also being able to sacrifice them for extra value.
Playing The Meathook Massacre for X=0 is a perfectly serviceable play if you have multiples, if you are playing against a deck with few creatures, or just need some extra pressure.
Instead of sacrificing a food token to Deadly Dispute, if possible first reanimate a Cauldron Familiar then sacrifice the Familiar to get the drain from the cat.
If you want to make a specific color of mana with Gilded Goose but also want to pay for Trail of Crumbs with a different color of mana, (for example, if you're screwed on black but have plenty of green), manually tap the land you want to use, otherwise, Arena will automatically use the floating mana from Gilded Goose.
When casting Culling Ritual, use all your treasures and food tokens to cast it, as even though you'll get a mana off of them either way, casting Ritual this way will leave you with less floating mana, which disappears when you change phase and therefore can't be used at instant speed.
Keep in mind that you can flip Arguel's Blood Fast once you go below five life, but only on your upkeep, and it's a "may" trigger so you don't have to.
---
CONCLUSION
Golgari Food is my favorite deck in Historic, and it's certainly one of the best decks in the format as well. It's a very technical and hard-to-play deck that takes practice to learn, but in my opinion it is very much worth it.
Phew! That was a long one. If you've made it all this way, thank you very much for reading and I hope this deep dive was insightful. You can find me on Twitter (the best place to ask me questions) and the MTG Arena ladder. Thank you again, good luck in your games, and may you always top deck The Meathook Massacre when you're facing lethal.
Enjoy our content? Wish to support our work? Join our Premium community, get access to exclusive content, remove all advertisements, and more!
No ads: Browse the entire website ad-free, both display and video.
Exclusive Content: Instant access to all exclusive articles only for Premium members, at your fingertips.
Support: All your contributions get directly reinvested into the website to increase your viewing experience!
Discord: Join our Discord server, claim your Premium role and gain access to exclusive channels where you can learn in real time!
Special offer: For a limited time, use coupon code L95WR9JOWV to get 50% off the Annual plan!