Magic: The Gathering is celebrating its 30th Anniversary! Starting with Dominaria United where it all started, to the 30th Anniversary Promos, and the upcoming Magic 30 festival event, there are more exciting things on the horizon! The Weekly MTG stream is set to go live on October 4 at 6 AM PT to kick off the celebration with more announcements continued on from last week, where we saw the first look at The Brothers' War. Live stream is embedded below.
What more could we be seeing today? Mishra's Melded form? Explorer Anthology? More Secret Lairs? We'll be showing off everything that Wizards shared with us today and update this page as it happens, so you can bookmark it to come back to later, watch the stream with us and keep up to date on all the new stuff previewed today!
MTG Arena Releases
MTG Arena will have Shadows Over Innistrad Remastered in the first half of 2023, and Explorer Anthology 2 later this year!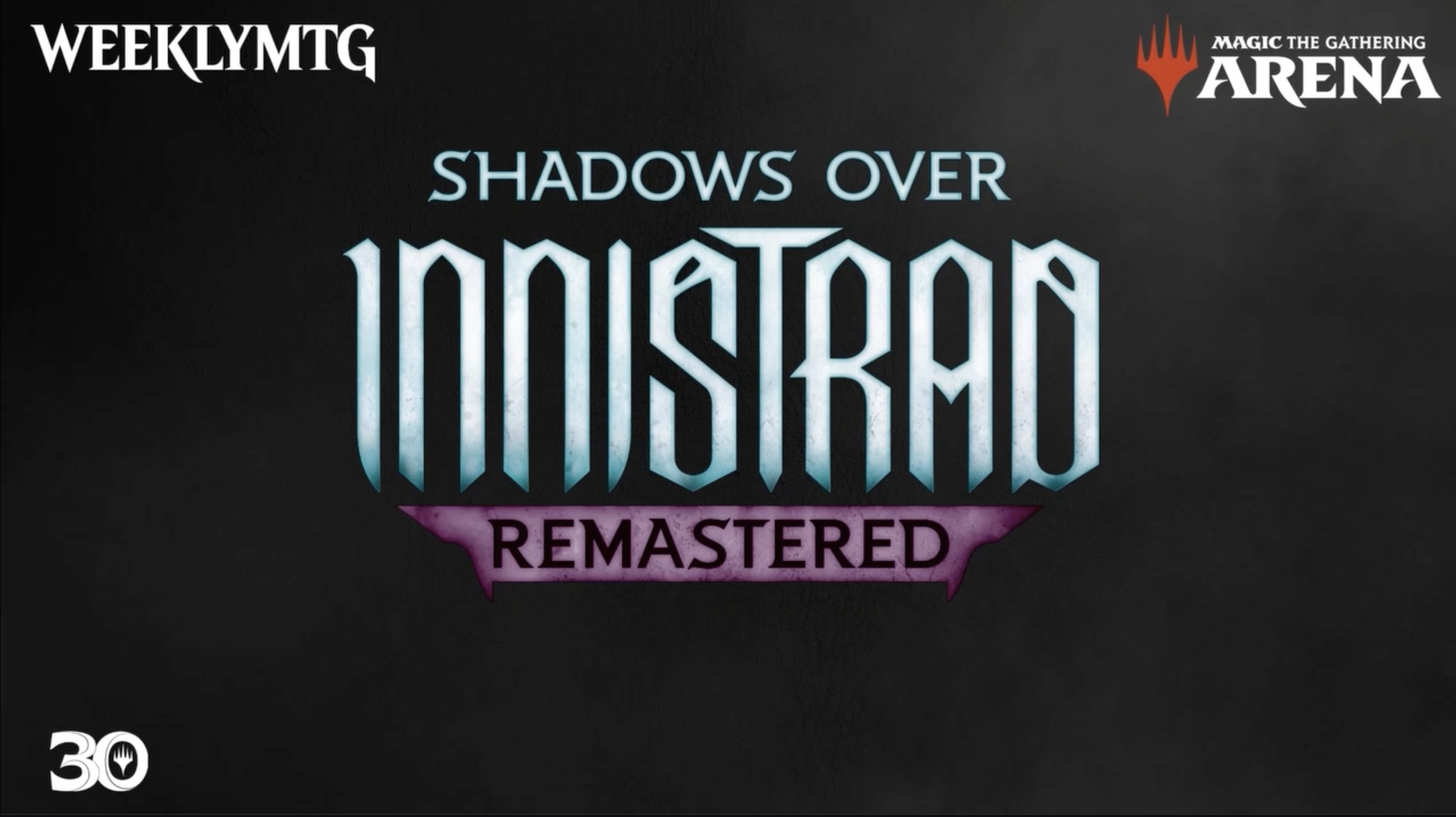 The Brothers' War Spoilers
The third Meld card will be Green, to represent all five colors fairly!
Dominaria Remastered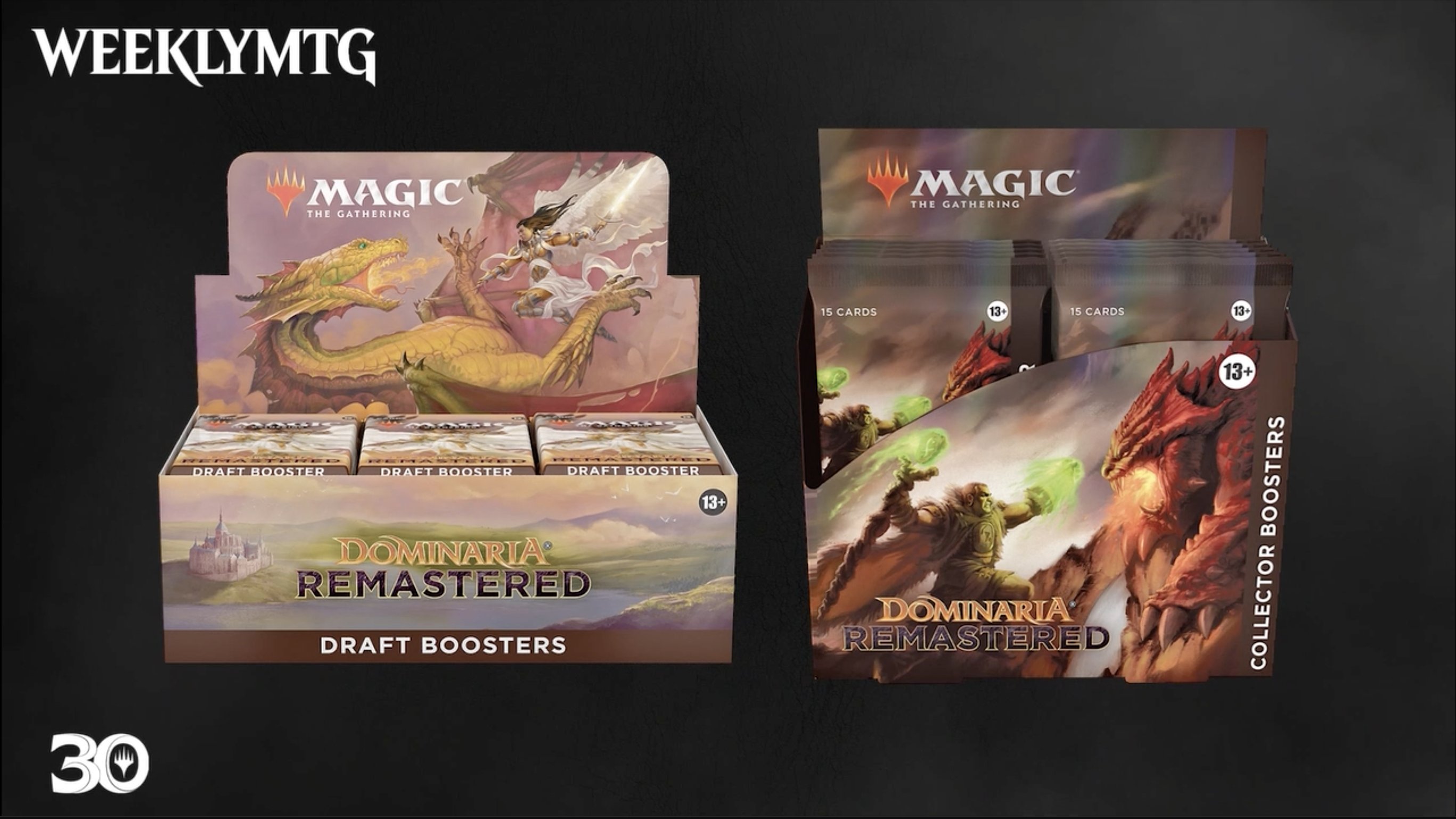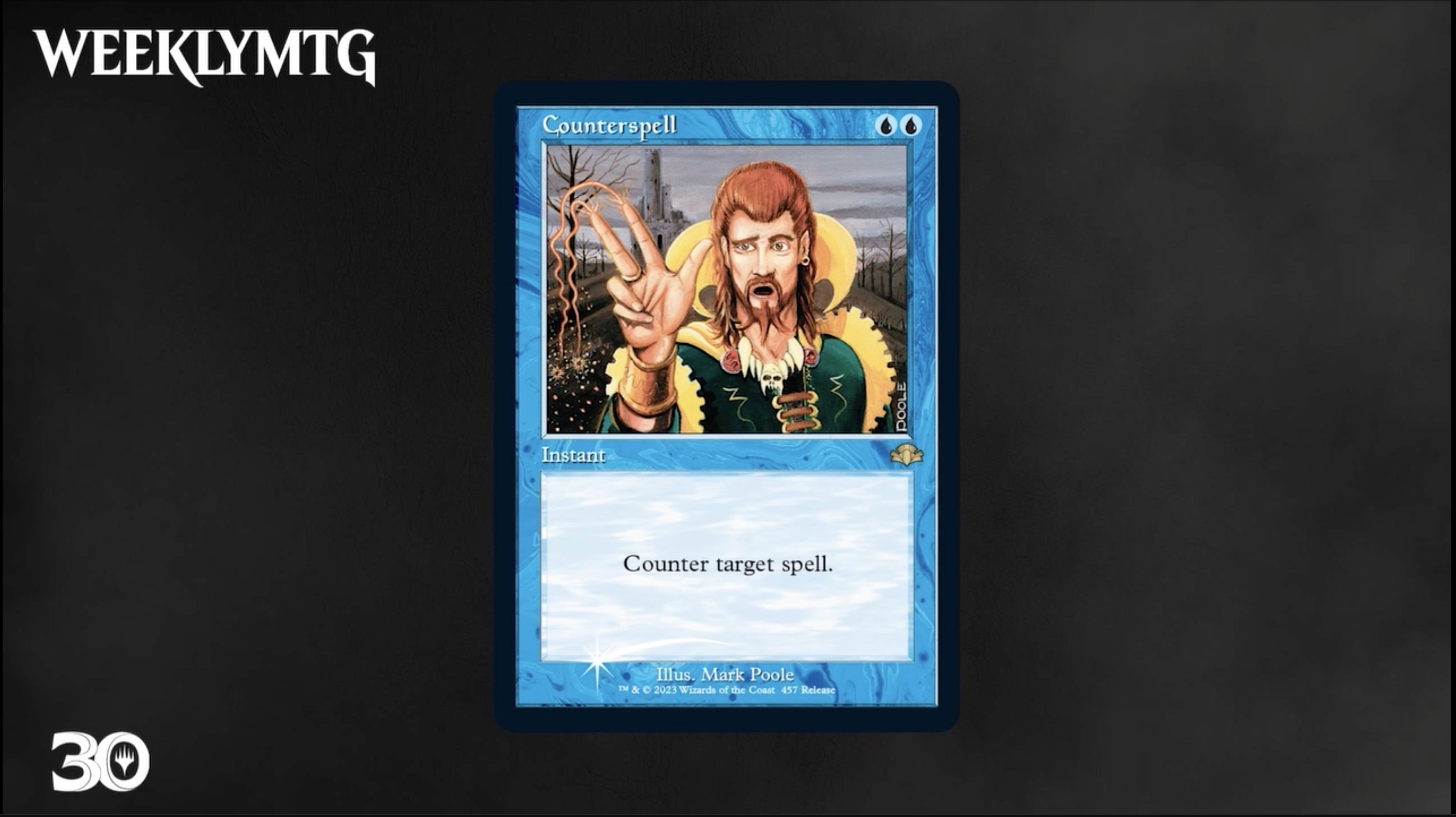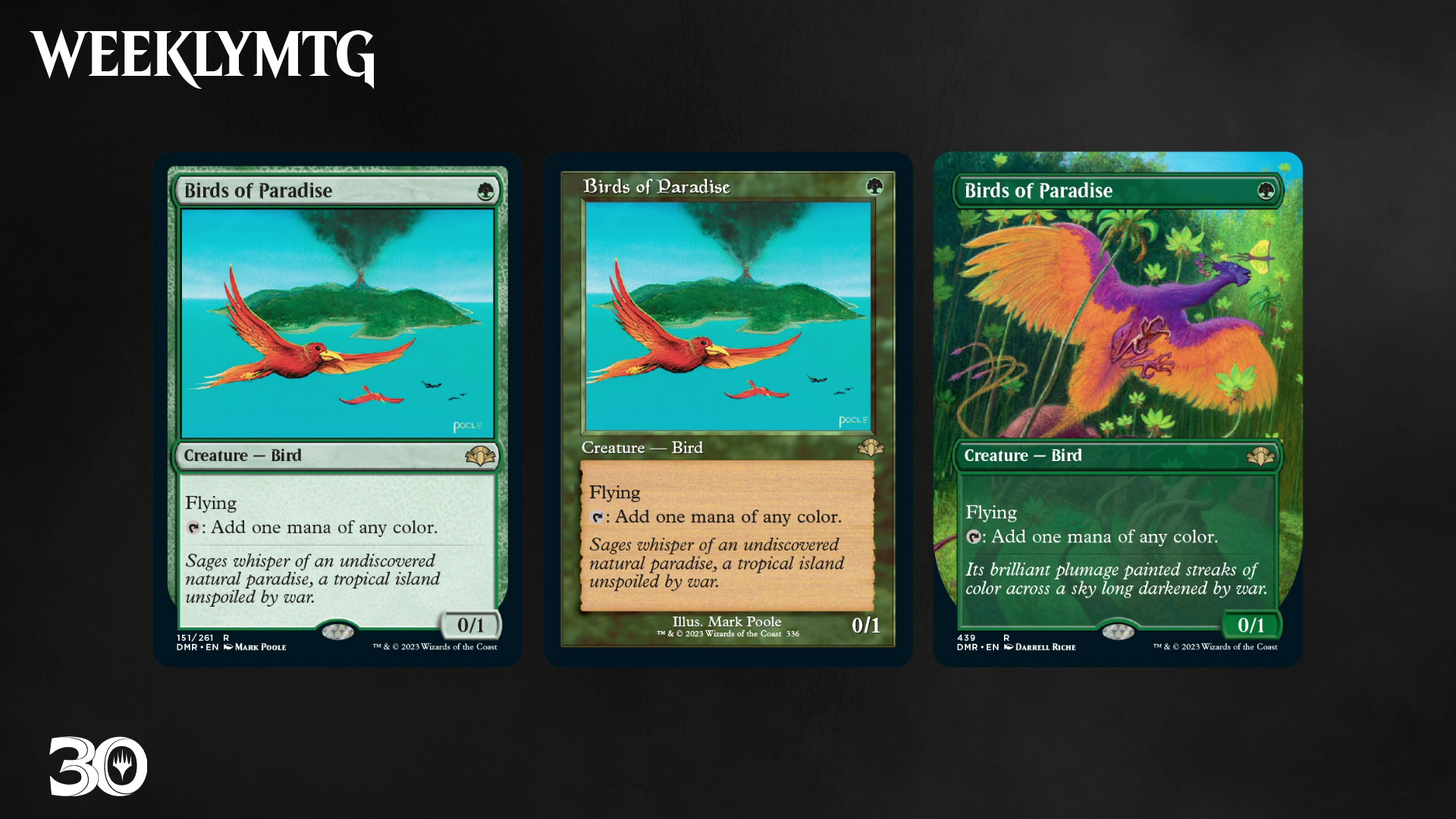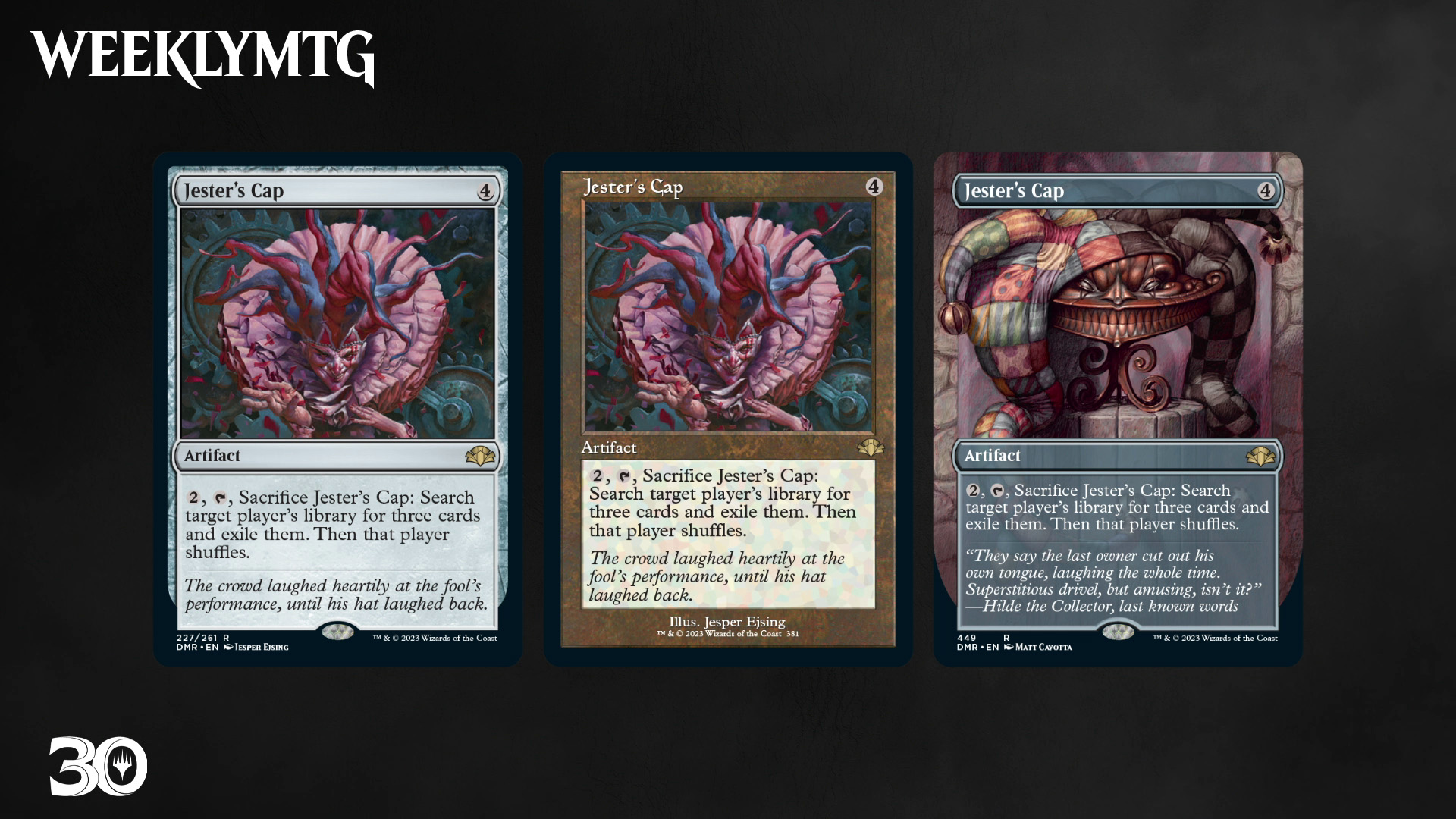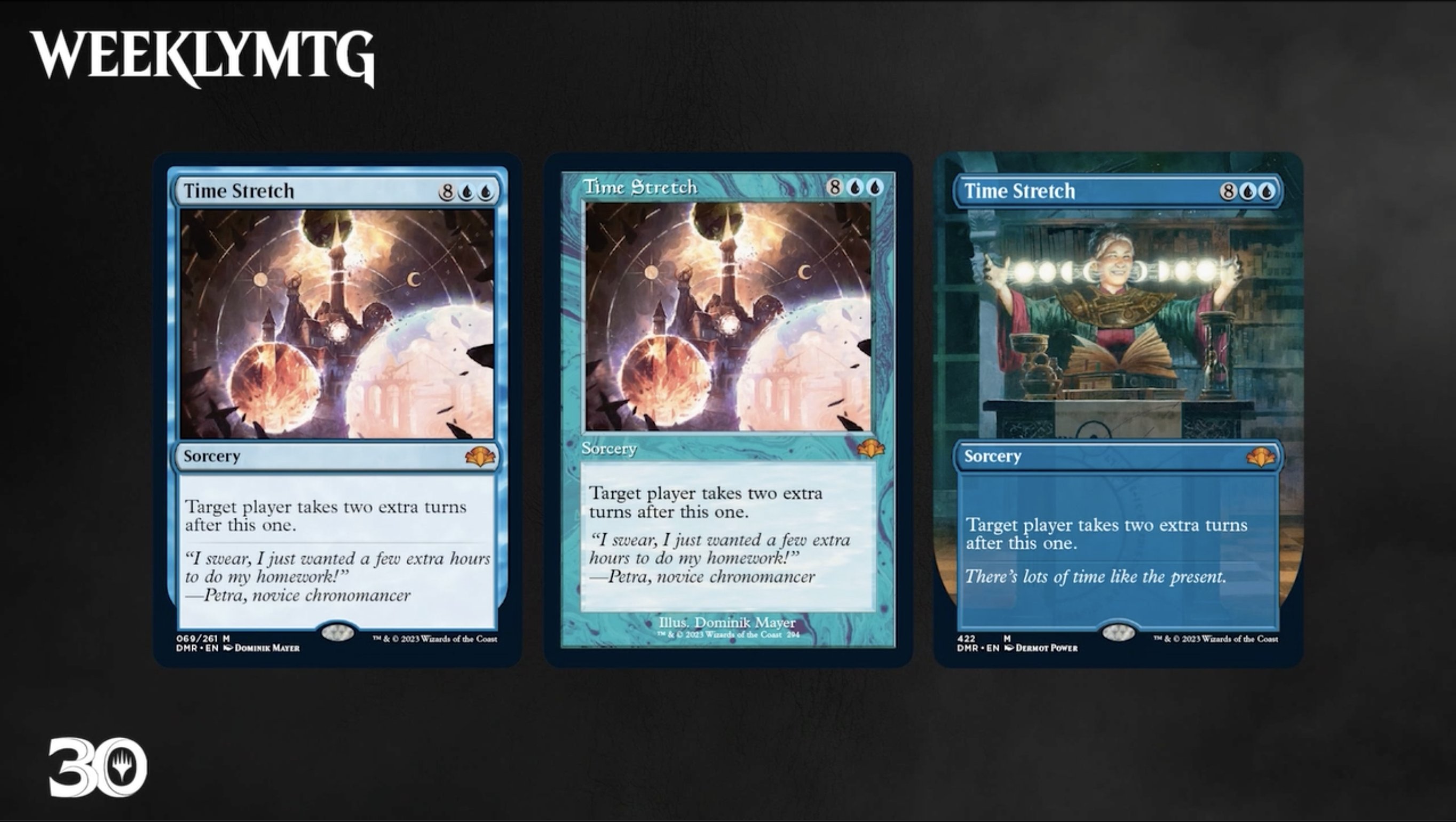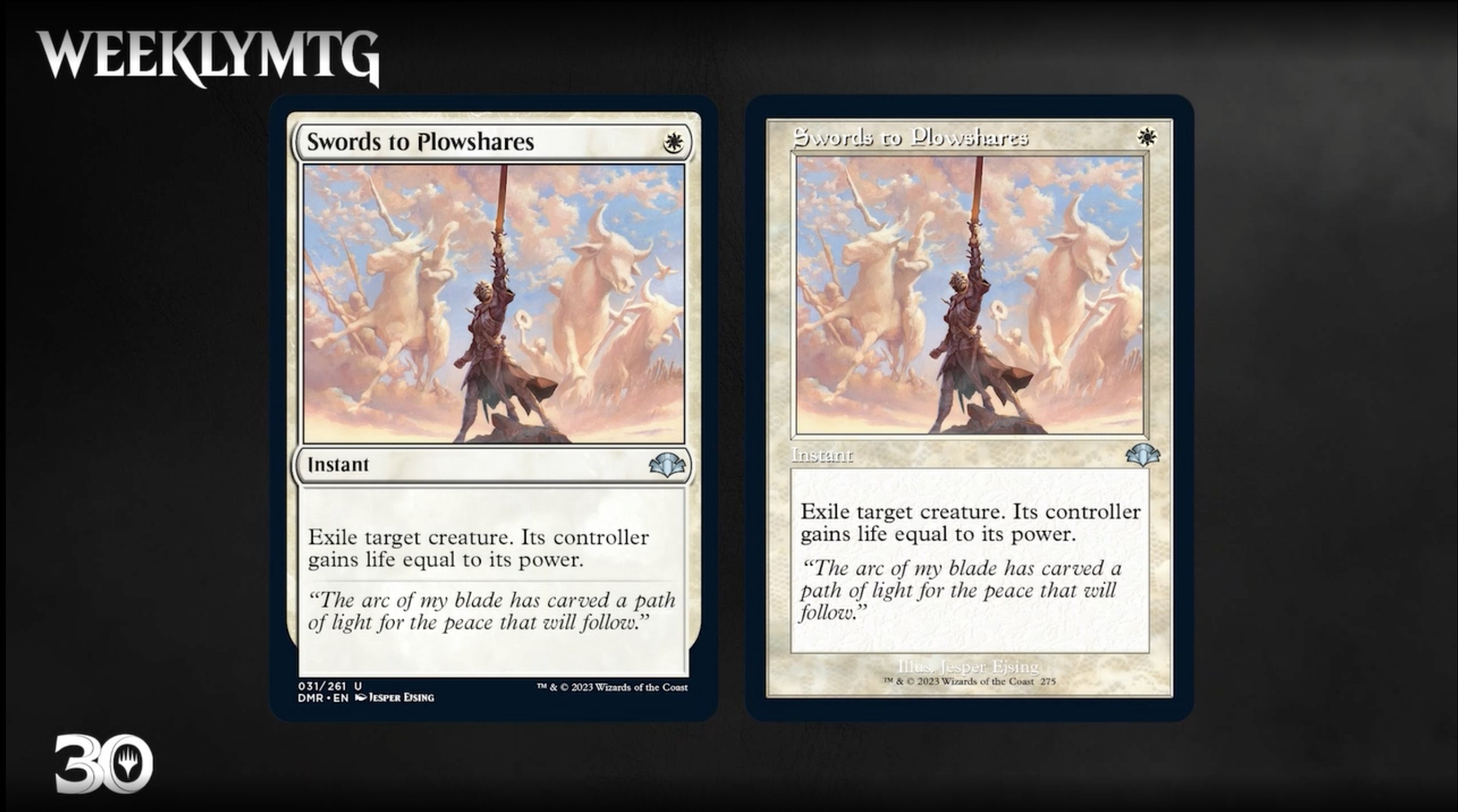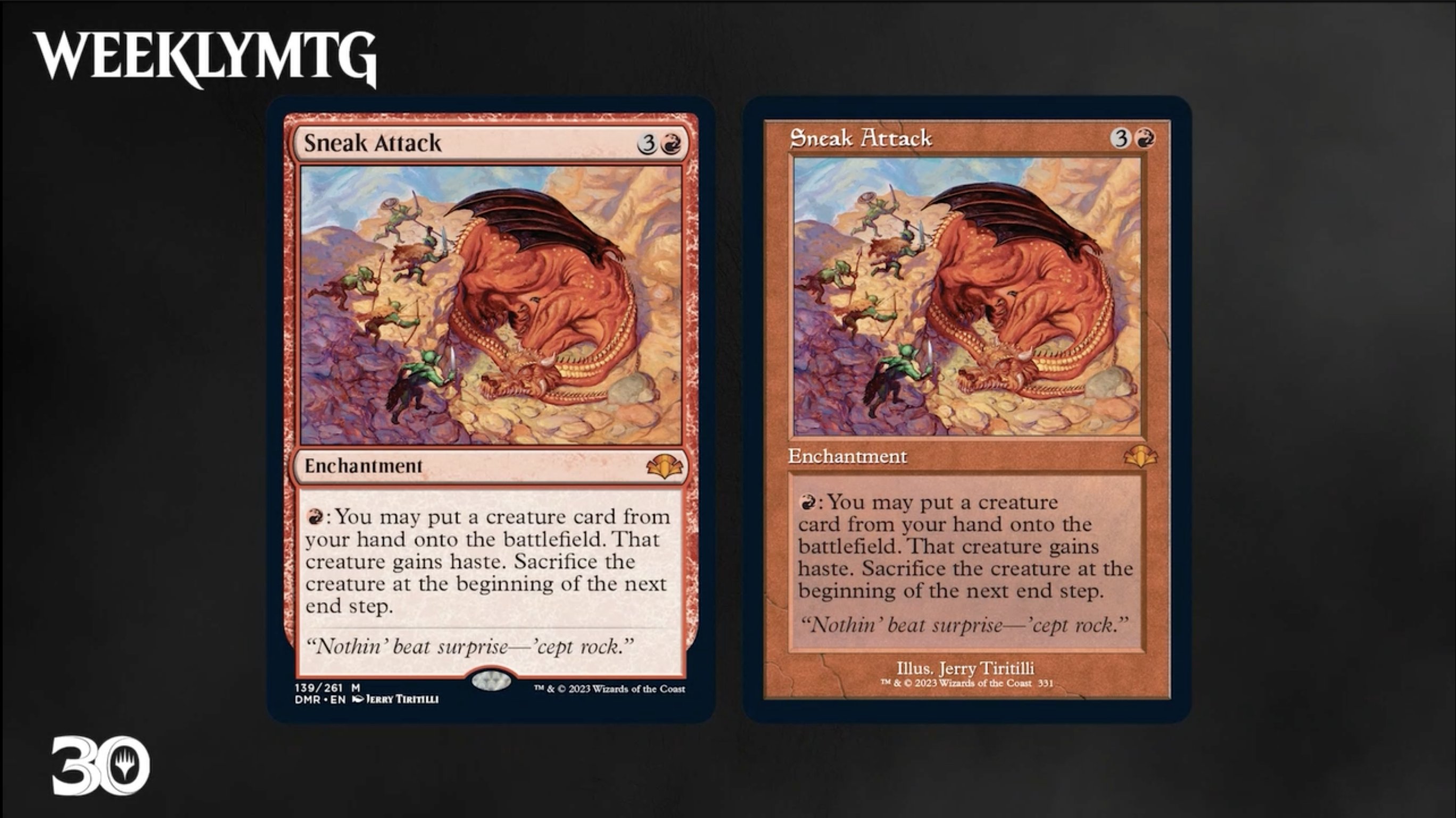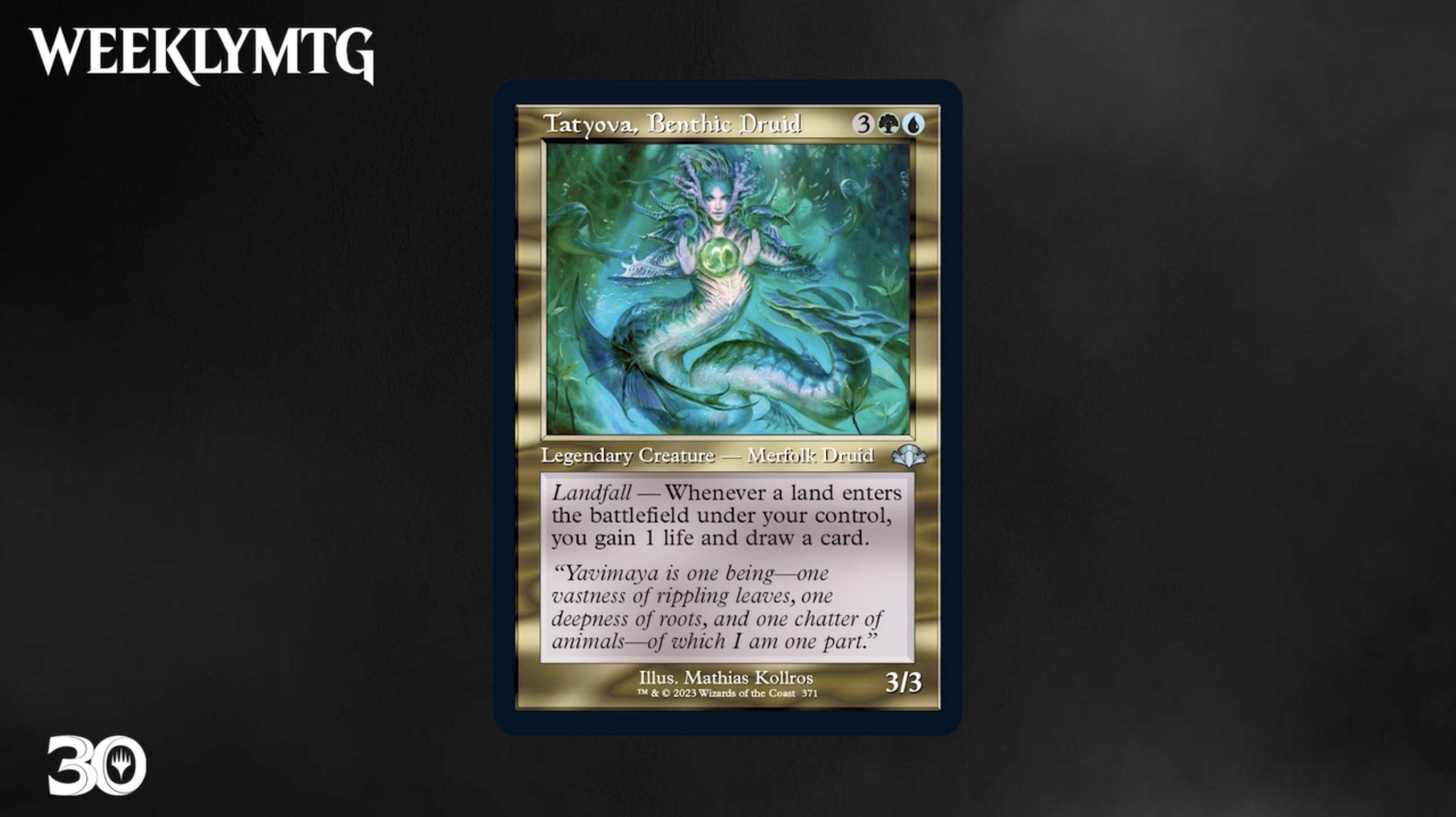 30th Anniversary Countdown Kit
Available via Secret Lair, 30 cards coming out in time for the holidays!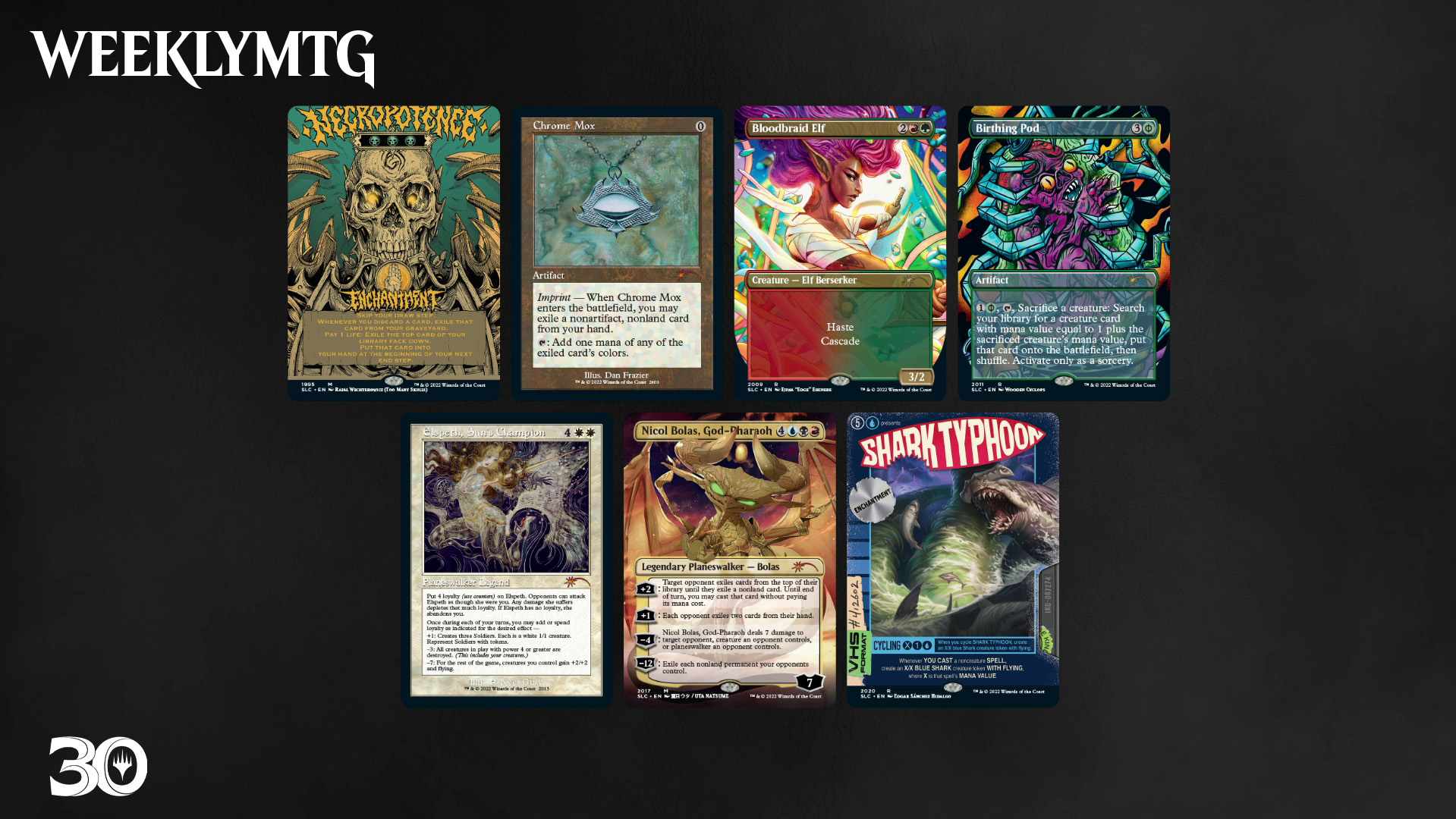 30th Anniversary Edition
30th Anniversary Edition is a commemorative, collectible, non-tournament legal product celebrating 30 years of Magic. Inspired by Limited Edition Beta, this set lets fans & collectors experience some of the most iconic elements of Magic's early years.
Each pack will come with two retro frame cards, one of which will be a basic land. Each pack will also have 13 cards in the modern frame. Also one token in each pack.
The box will be sold for $999 and will come with four booster packs. Sales begin November 28th at https://30thedition.wizards.com/. The print run will be limited. Every WPN store will get one of these for free, and Premium stores will get three.
See the complete card gallery here.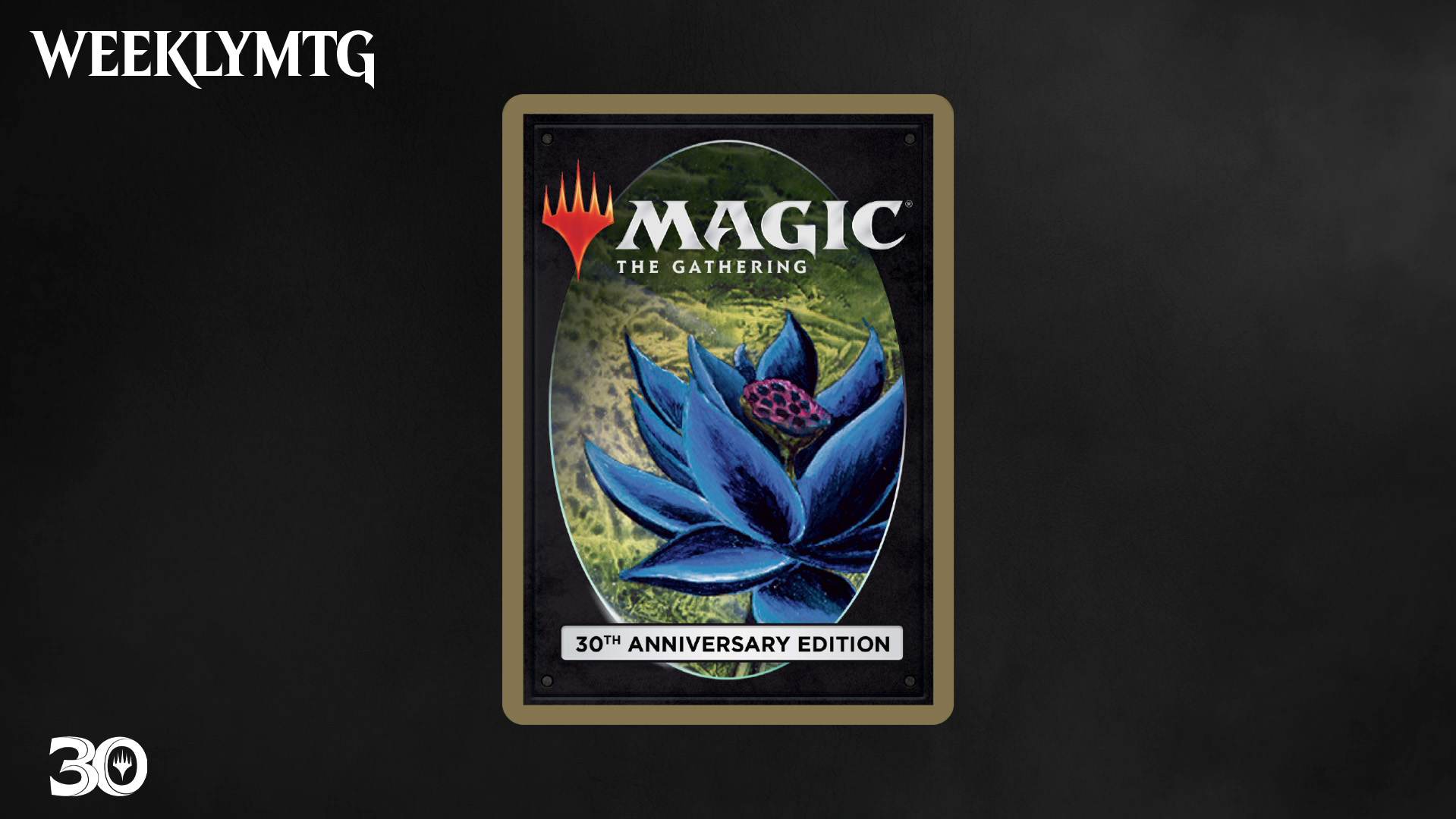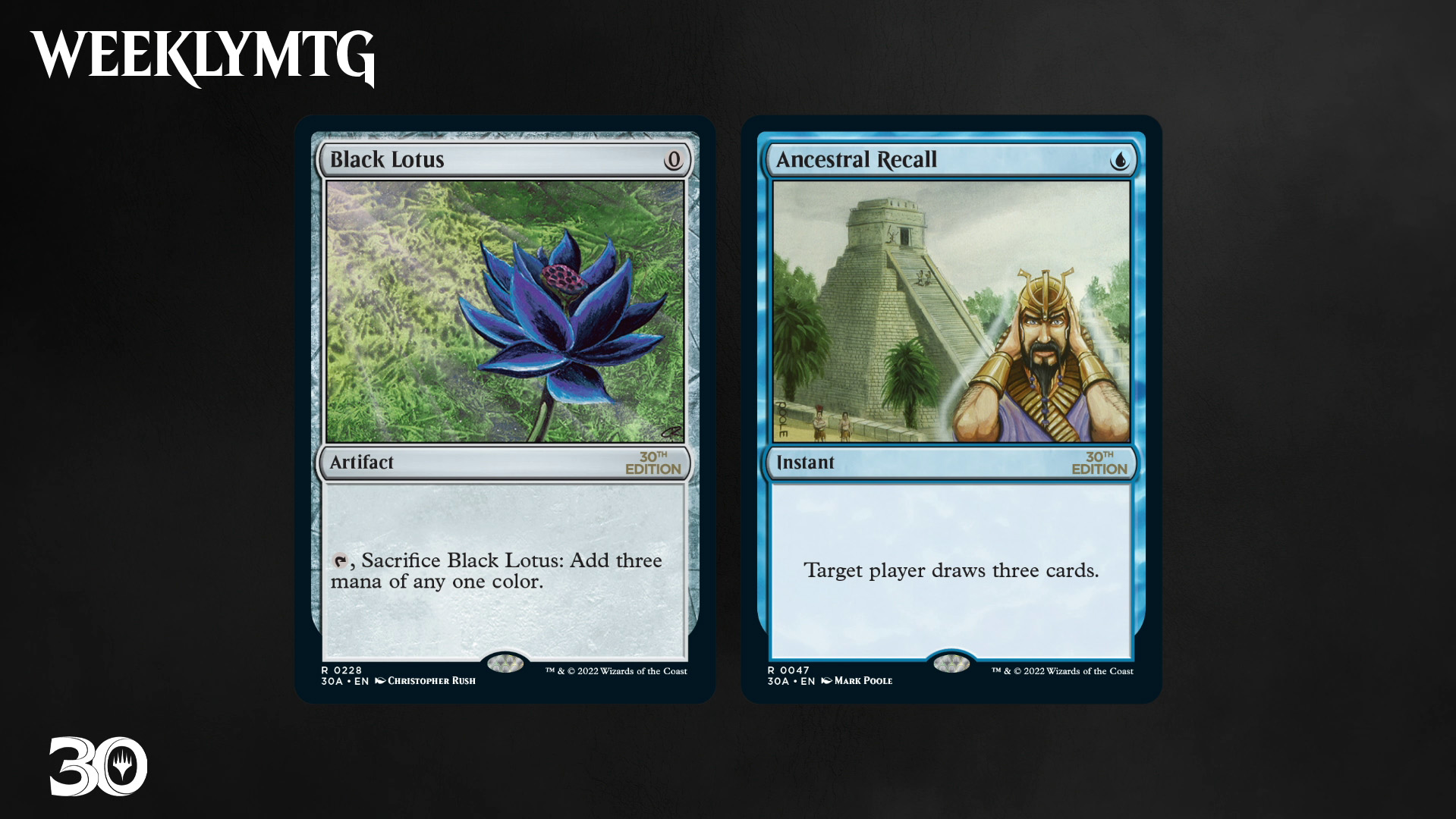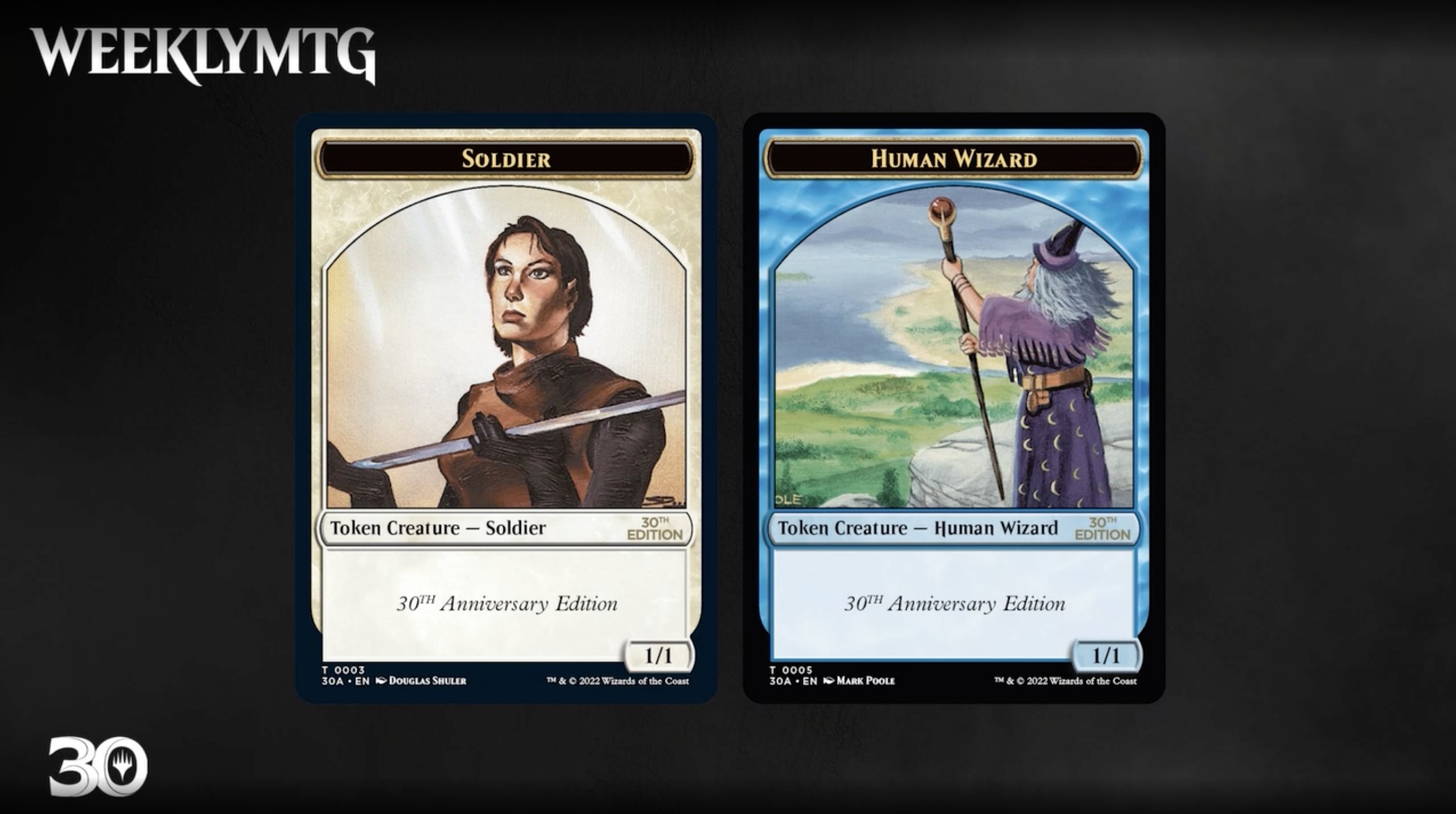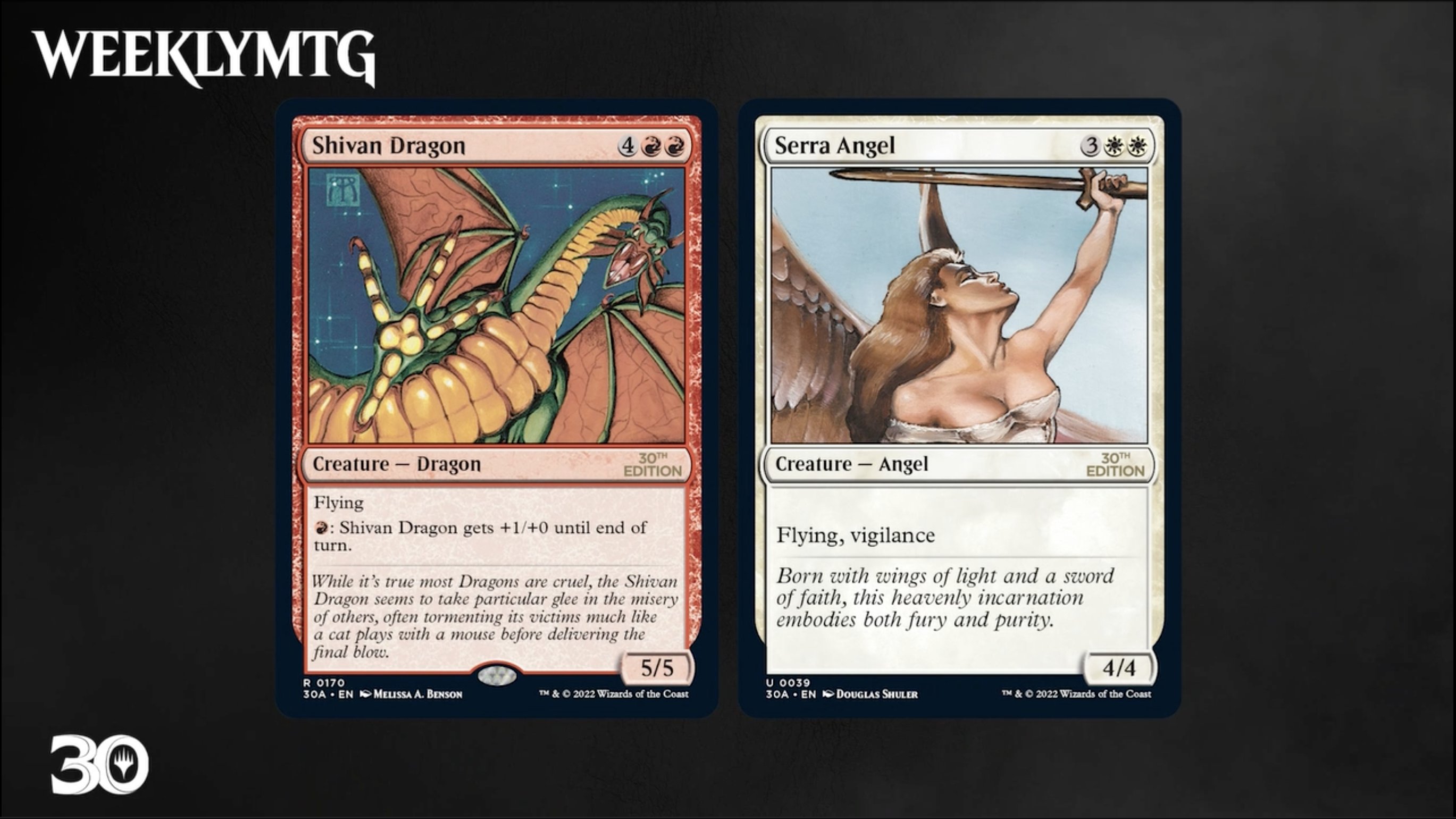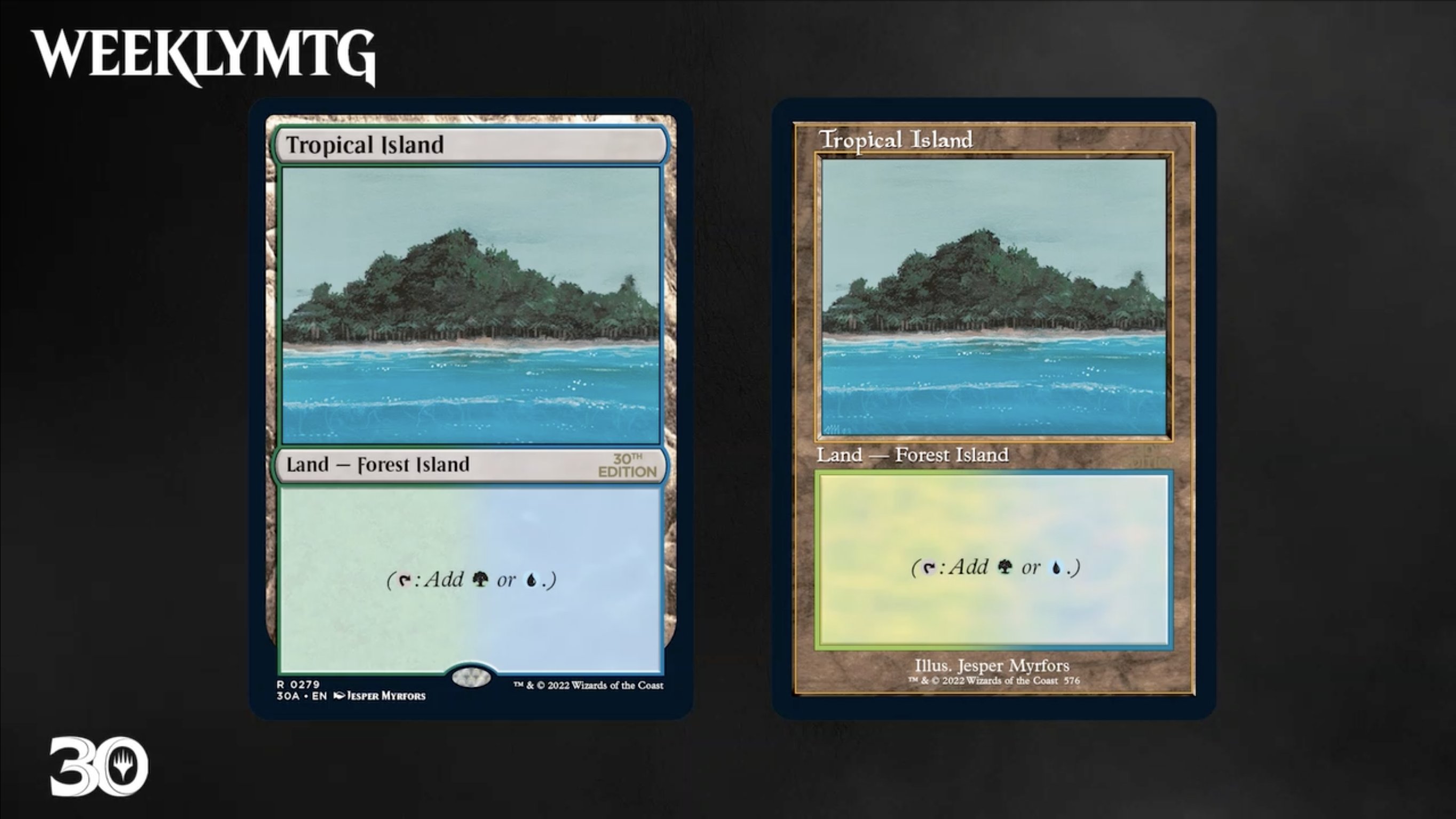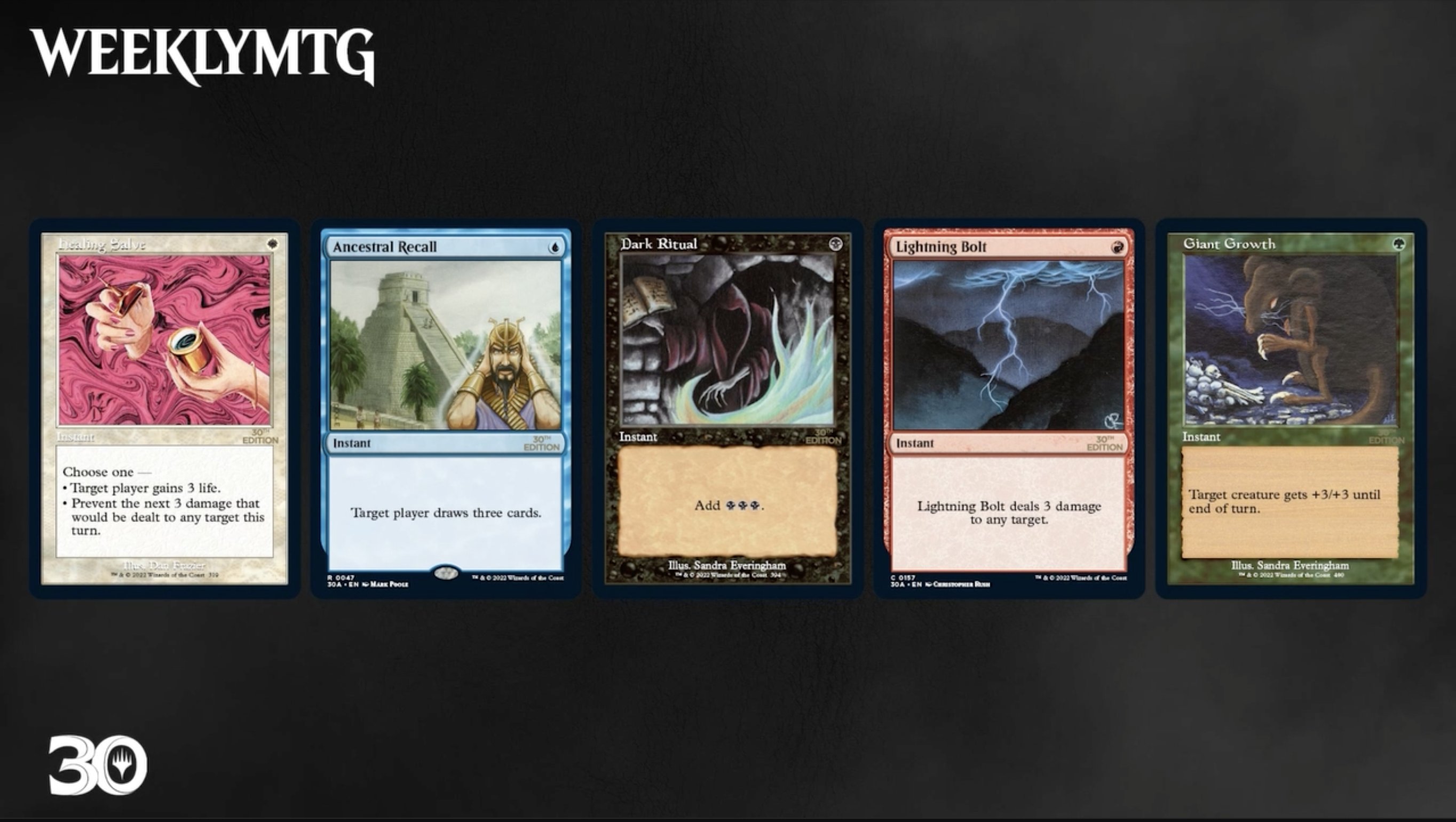 30th Anniversary Promos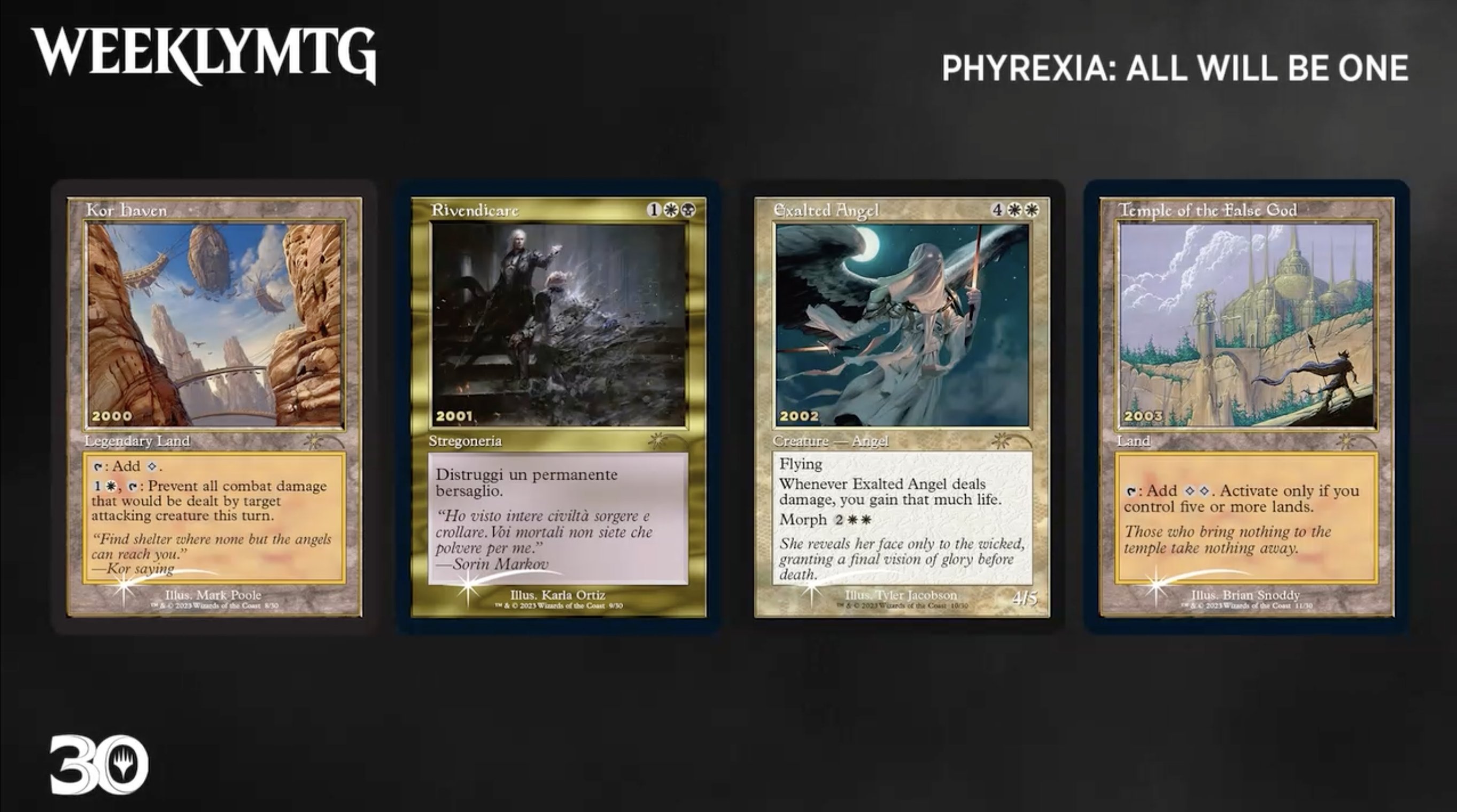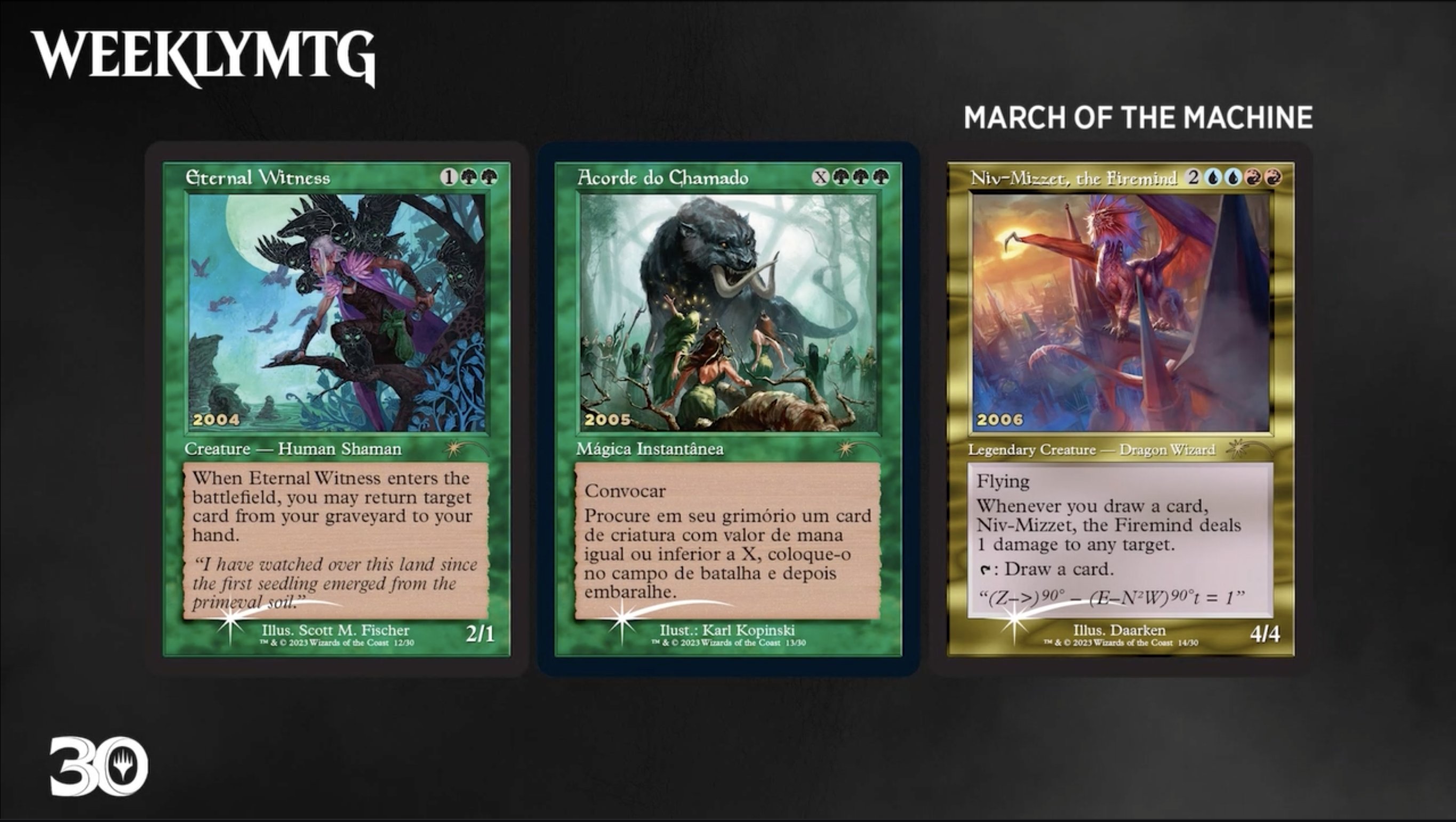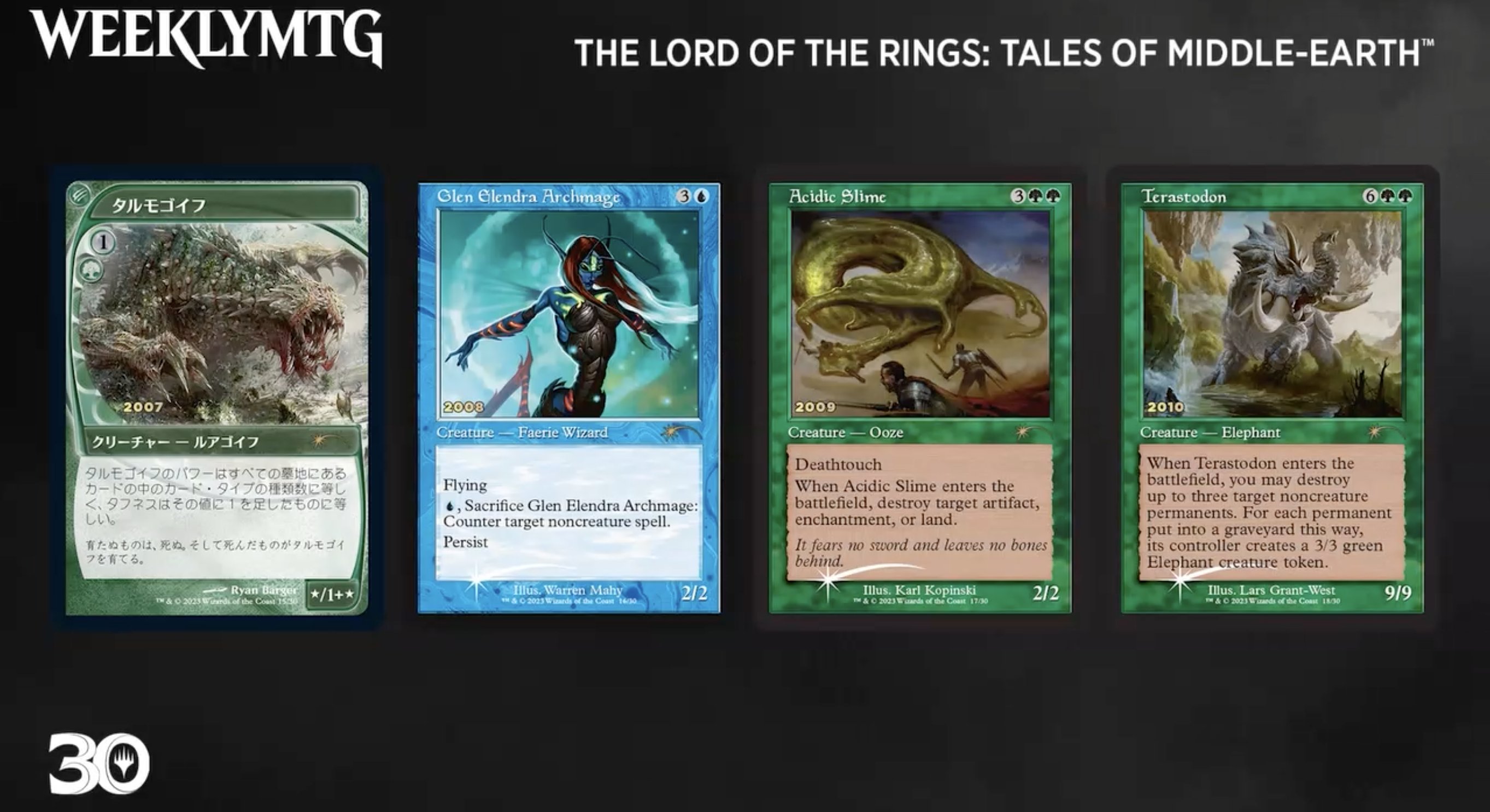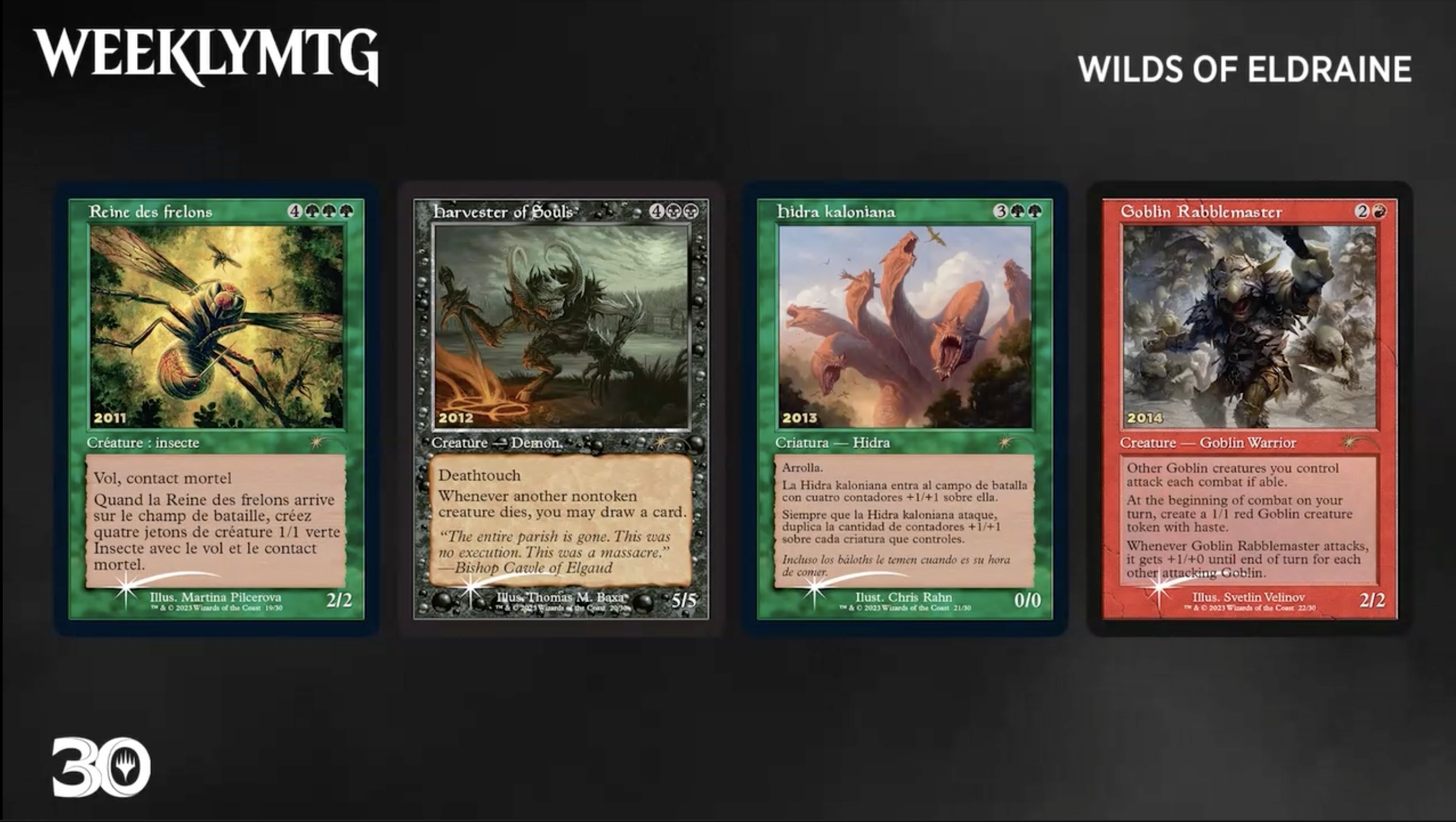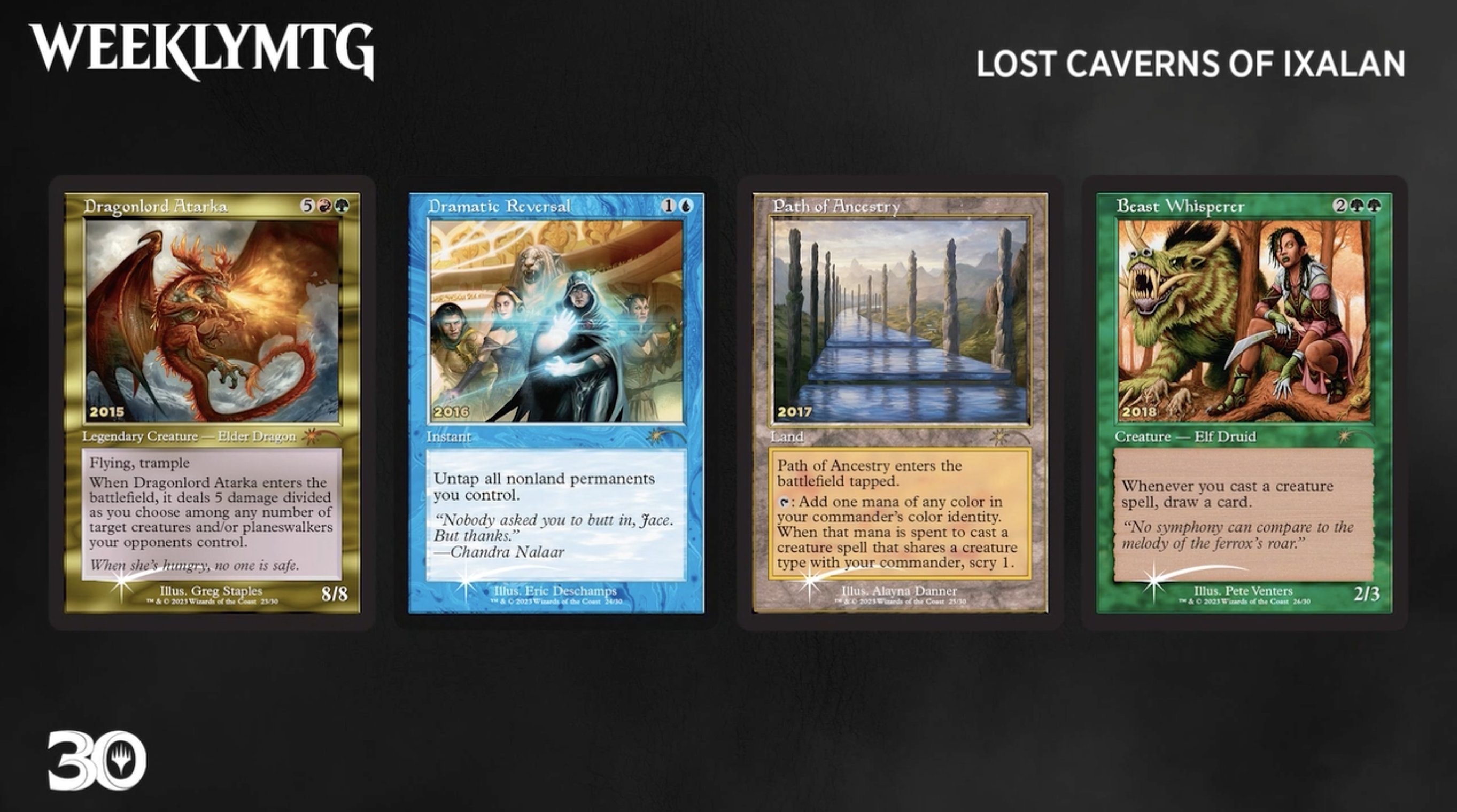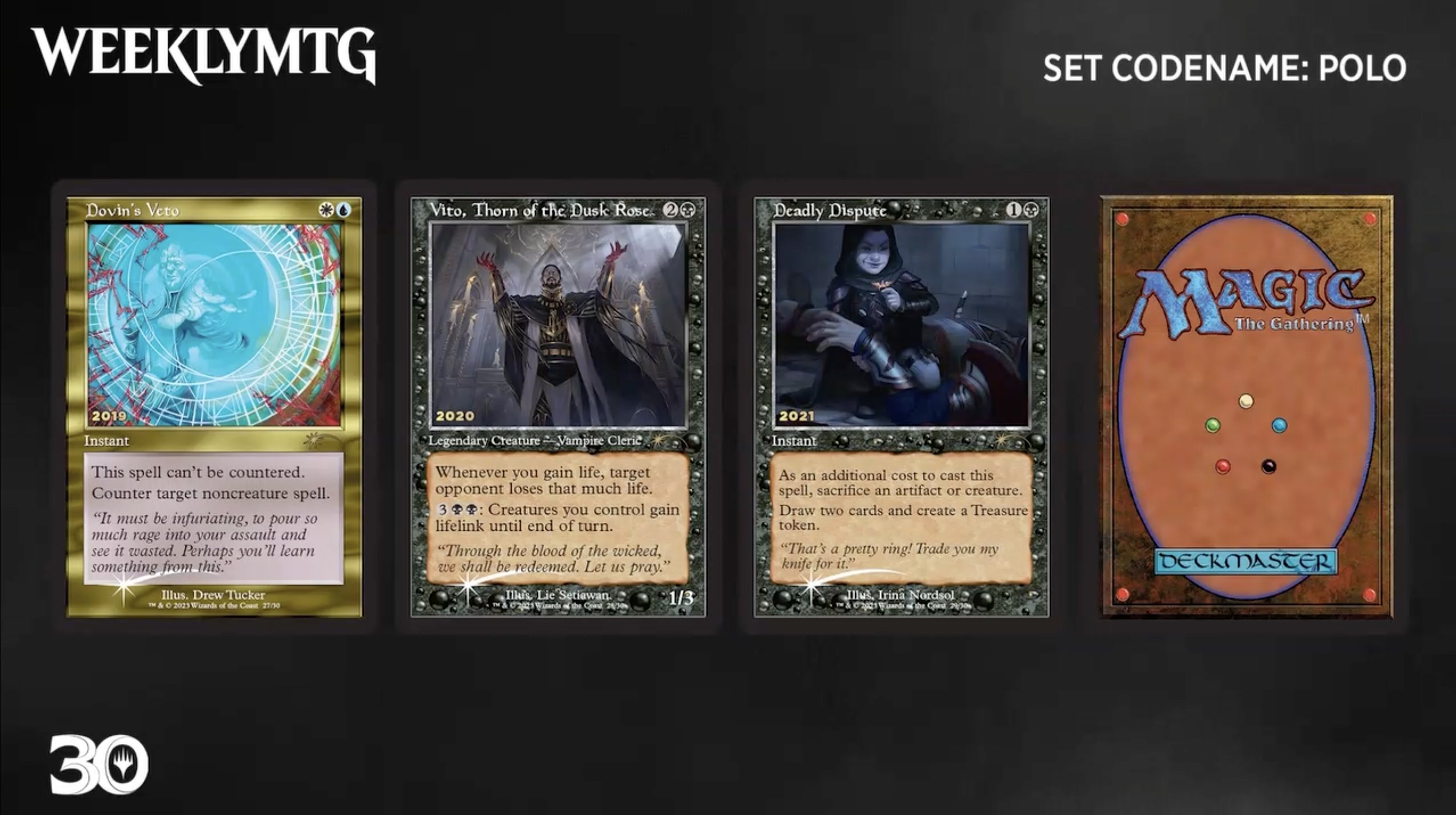 Premier Play Promos