MTG Arena Meta Snapshot: Phyrexia: All Will Be One Week 2 – The Week of White
Want to know how Phyrexia: All Will Be One has impacted Arena? Find out what DoggertQBones believes are the largest changes in Alchemy, Explorer, Historic, and of course, Standard after the second week of Phyrexia: All Will Be One!
Hello everyone! We're back with another week of the MTG Arena Meta Snapshot! While Standard is generally going to be the talk of the town, that doesn't mean there hasn't been an impact in other formats as well! To that end, I'll be giving a brief overview on the state of affairs, so to say, for each of the formats so you can be kept up to date on the newest trends! The first step to attacking a metagame is understanding it, so I'm hoping that this is helpful to those looking to get ahead of the competition! To that end, if you want to read last weeks, you can check out the link below!
For clarity's sake, I'll be going over each of MTG Arena's Constructed formats in alphabetical order – Alchemy, Explorer, Historic, then Standard for your convenience. Without further ado, let's dive right in!
Alchemy
Esper Ascend
Esper Ascend by Altheriax
by DoggertQBones
60 Cards
$173.74
15 Cards
$326.87
Unsurprisingly, there hasn't been too much movement in Alchemy as there are no events for it in the near future. However, our resident Alchemy expert Altheriax had something to say about that and coasted into Mythic rank 1 early this season with this Esper Ascend deck! What makes this deck so potent is that it's pretty much a normal aggro deck until it randomly turns into a combo deck. You are just curving out, beating down, and slowly stocking your graveyard until you hit six or seven mana, in which case, Ascend from Avernus is going to instantly dominate the board. This plan is very simple, but extremely effective, and since board wipes are not particularly common in Alchemy and graveyard hate doesn't stop the aggro half of the deck, this plan is very hard to contend with.
Grixis Midrange
Grixis Midrange
by DoggertQBones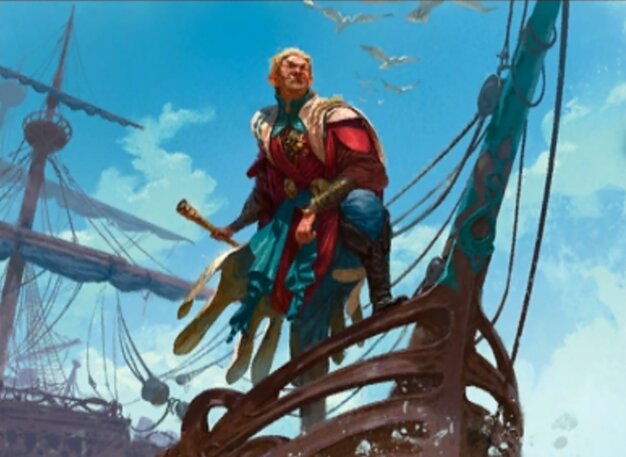 60 Cards
$317.93
15 Cards
$181.74
While not really any different from last season, Grixis still likely remains the deck to beat in the format. With excellent interact, constant card advantage, and powerful win conditions, it's no real surprise that this deck is performing as well as it is. On top of that, Crucias, Titan of the Waves makes the deck very consistent and can help find you win conditions, further powering up the deck. It's hard to say whether Grixis will persist as the most popular deck in Alchemy or if Altheriax can skew the metagame as he has many times before, but only time will tell!
Explorer
Selesnya Angels
Selesnya Angels
by DoggertQBones
60 Cards
$683.82
Sideboard
15 Cards
$50.57
Like Alchemy, there hasn't been much reason for innovation in Explorer, and as Phyrexia: All Will Be One did not introduce much to the format that will have huge implications, we're mostly left with the best from last season. In that capacity, Selesnya Angels still seems to be going extremely strong. Angels struggles in the face of something like Azorius Control, but when the format is insanely hostile to Control decks and completely populated by creature decks, there's no reason Angels can't shine. Providing constant brick walls and an excess of life already makes it difficult to race, but when you factor in your threats have Flying so the opponent is unlikely to be able to block, it feels extremely hard for the opponent to contend with. While the metagame is still so creature dominated, there is very little reason to not continue playing Angels.
Mono White Humans
Mono White Humans
by DoggertQBones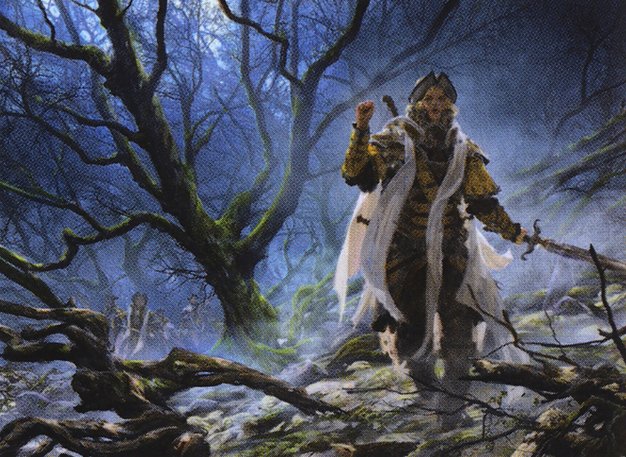 60 Cards
$223.12
Sideboard
15 Cards
$111.97
When in doubt, aggro them out! While Angels excels because of the aggressive environment, Mono White Humans still performs well in those circumstances. As all of their threats are White, building a large board and playing a Brave the Elements as the "I win" button. Even then, I'm not going to say that Angels is a great matchup, it's still rough, but you're very well positioned against most of the other decks in the format instead making this a tech choice in that capacity. Do I personally believe there's much reason to play Humans over Angels right now? Realistically, I don't think so, but getting your games done quicker is never a bad thing!
Historic
Rakdos Midrange
Rakdos Midrange
by DoggertQBones
60 Cards
$704.1
15 Cards
$108.11
While, like the other formats, we haven't seen much of an impact from Phyrexia, that doesn't mean there haven't been some changes! I've been preaching the good word of Rakdos Midrange for quite awhile now, especially after the Goblin Trapfinder ban, and it seems that players are starting to get the memo. While Altheriax's Crucias version has won out over my more traditional build ( >:( ), the concept of the deck remains the same. There are a great many decks in Historic that absolutely crumble in the face of constant interaction, and that's what we're all about. You would be surprised at how effectively you can win the game if you can just interact two to three times early and then deploy a threat.
In that capacity, I have to admit that Altheriax's version certainly has me beat in terms of threat quality. While we share many of the same elements of Fable of the Mirror-Breaker, Kroxa, Titan of Death's Hunger, and Sheoldred, the Apocalypse as win conditions, going the Crucias, Titan of the Waves direction over Seasoned Pyromancer is almost certainly the correct move. Both cards help filter your draws, but Crucias, Titan of the Waves can function as a tutor of sorts when your deck is constructed properly and even provides a Treasure each turn to push you further ahead. Since you can "tutor" for specific pieces like Shatterstorm or Chandra, Awakened Inferno post sideboard, this brings an obscene layer of consistency to a deck that is already powerful.
Mono Green Devotion
Mono Green Devotion
by DoggertQBones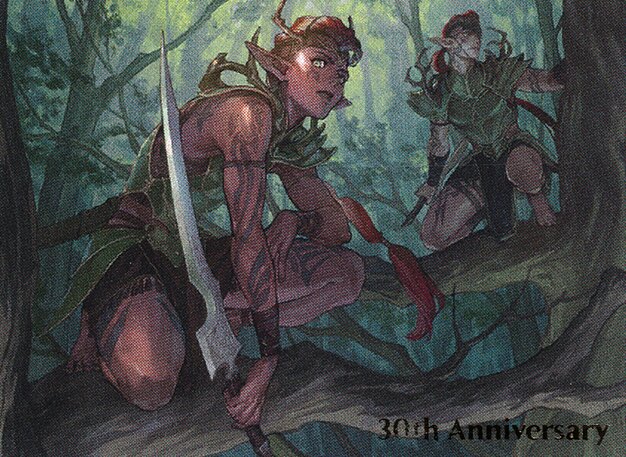 60 Cards
$413.44
15 Cards
$107.83
While it is a bit ironic to display a deck that gets a bit farmed by the one above, I firmly believe that Mono Green Devotion is in a pretty solid spot otherwise. Interestingly enough with Mono Green, it hasn't gotten any new pieces, but it's gotten substantially better. How? The list just got more refined! For the main deck, the addition of Tangled Florahedron over Paradise Druid is a huge one. While Druid can be better against Rakdos in particular, Florahedron gives the deck much more consistency than it had before. Not only does it fill the same role as Druid, but it can be a land in a pinch, and with a low land count deck, that can make all the difference!
While Florahedron is a big improvement, the real strides come in the sideboard. I'm not going to break down each piece, but I think the most important one may be Liquimetal Coating. Mono Green isn't always the fastest deck and having some dorks and a Karn, the Great Creator rarely translates to wins, but with Coating, you can just lock the opponent out extremely quickly. If the opponent can't kill Karn immediately, you will just start making their lands artifacts, +1ing them with Karn, and since they have 0 mana value, they will immediately die. So, for as long you have both pieces, you have infinite Strip Mine that costs no resources. I think that's pretty good!
Standard
Boros Invoke
Boros Invoke
by DoggertQBones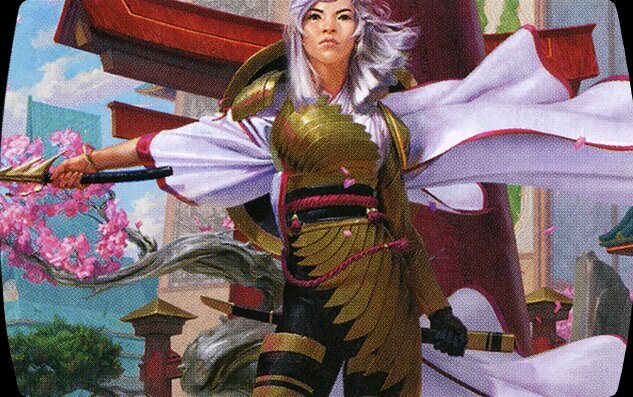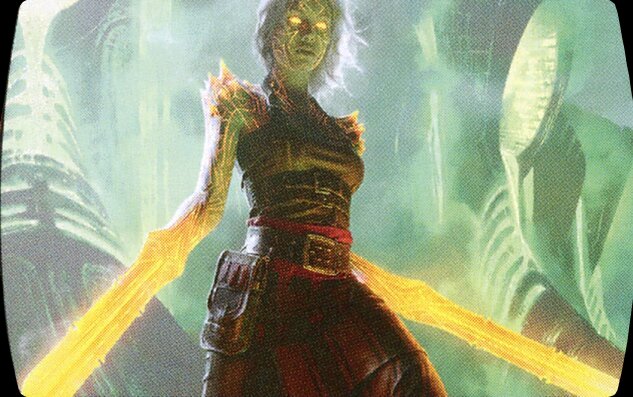 60 Cards
$528.3
15 Cards
$161.57
Imagine my surprise when one of the favorite Standard decks was the flavor of the previous weekend! As much as I have liked Boros Invoke, it seems that I was terribly alone in that opinion. No matter how good it felt to play and how well positioned it seemed, the deck just never caught on. However, with Phyrexia, it seems that people are finally catching on that my list is actually…very outdated so it seems. Ok, maybe the midrange version of this deck still never caught on, but I have to take my wins where I can get them!
Rather than have a midrange game plan focused on leveraging Fable of the Mirror-Breaker, Wedding Announcement, Ao, the Dawn Sky, and Sanctuary Warden as win conditions, this deck is all in on Invoke Justice. With Sanctuary Warden, Portal to Phyrexia, and Atraxa, Grand Unifier as reanimation targets, any resolved Invoke Justice is likely to be game winning on its own. Furthermore, this deck has a lot of elements to help set these cards up as well as stall which is exactly where you'd want to be with a deck like this. While this deck may be a victim of its own success soon as players load up on graveyard hate and countermagic, this seems like an excellent choice while players aren't respecting it completely.
Azorius Soldiers
Azorius Soldiers
by DoggertQBones
Standard
Tribal
best of 3
60 Cards
$141.6
15 Cards
$25.63
For the final list of this article, we have to go with an old classic to round out my recommendations. While Esper Legends has definitely been the talk of the town, Soldiers killed it last weekend and is definitely going to continue doing so this week. Being fast is exactly where you want to be when players are trying stuff out, and when you have Thalia, Guardian of Thraben and counterspells to help slow your opponent down, even better! With a lot of decks very much still trying to find their way in Standard, punishing them with the fastest established strategy around is a big brain maneuver. You could argue that Mono Red may be a better choice in that capacity, but if someone is able to resolve something like an Atraxa, Grand Unifier against you, that's a huge problem. Good luck trying to do the same with Soldiers!
End Step
That's the second week wrap up of Phyrexia: All Will Be One! This was definitely the most exciting week yet as there have been a lot of changes in each one of Arena's Constructed formats giving every player something new to look forward to!
Thank you for reading!
Enjoy our content? Wish to support our work? Join our Premium community, get access to exclusive content, remove all advertisements, and more!