Hi! I am Vertyx and I would like to welcome you to my Mythic Decks of the Week article for the fourth week of June 2023! I will go over the most interesting decks that made it to Mythic on MTG Arena last week. We got a bunch of decks with new cards from The Lord of the Rings: Tales of Middle-earth so lets go right into them!
Alchemy Jund Legends by FederMc
Jund Legends
by MTG Arena Zone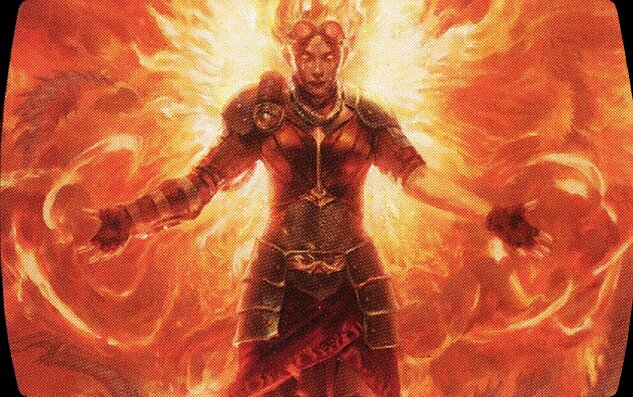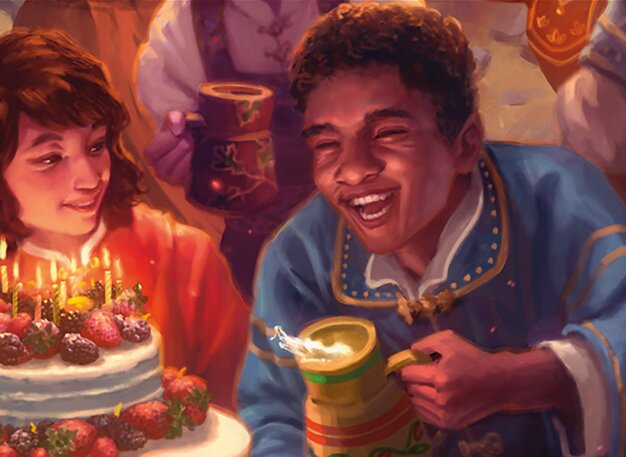 60 Cards
$1136.02
15 Cards
$42.68
First one on the list is Alchemy Jund Legends by FederMC!
The first deck already has a bunch of new cards! The shell looks like a normal Jund Midrange deck but the pilot chose to add the 3 most popular cards from the new set which are Orcish Bowmasters, Delighted Halfling and The One Ring! All of these cards are really powerful and further develop the midrange gameplan for the deck, either it be ramping you into your broken legends, making it harder for the opponent to develop their hand, or drawing a lot of cards – this deck has it all! We can see almost all of the broken cards (where a lot of them also works well together creating some nice synergies) that Jund has gotten in the recent years so this deck is for sure a beating for the opponent!
Historic Kethis Combo by mountain-goat
Kethis Combo by mountain-goat
by Vertyx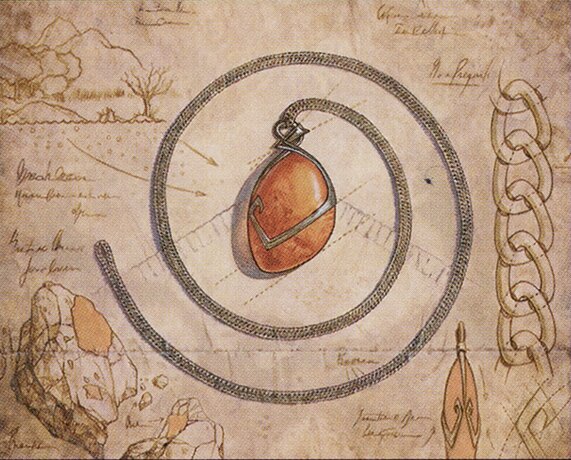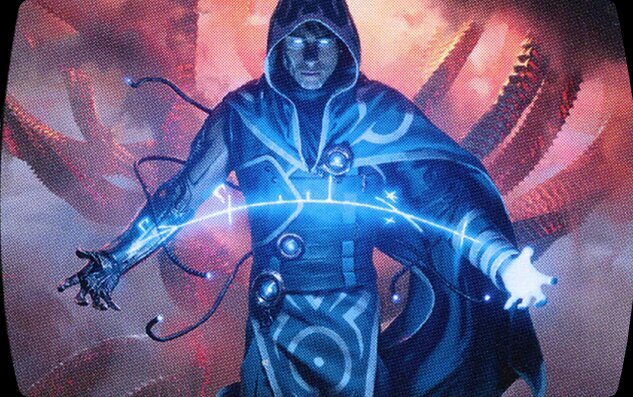 60 Cards
$741.78
Sideboard
1 Cards
$1.29
We are moving to Historic now to take a look at the deck that benefits a lot from Delighted Halfling! The talk is about Kethis Combo by mountain-goat!
This deck is full of legendary cards that you need to setup the combo so Delighted Halfling is an easy auto-include! It can make your deck faster against the matchups where you have to win as soon as possible and also against control it makes all your legends uncounterable which this deck has struggled with in the past!
For those who don't know the combo the deck wants to chain Mox Ambers with Kethis, the Hidden Hand to gain infinite mana (you can find a lot of the missing combo pieces by milling yourself with Jace, The Perfected Mind). When you get to infinite mana you are then able to start milling your opponent so they loose because they don't have any cards in their library! If you want to check the deck out more you can go take a look at our Kethis Guide!
Historic Orzhov Death & Taxes by Scott The Murloc
Orzhov Death & Taxes by Scott The Murloc
by Vertyx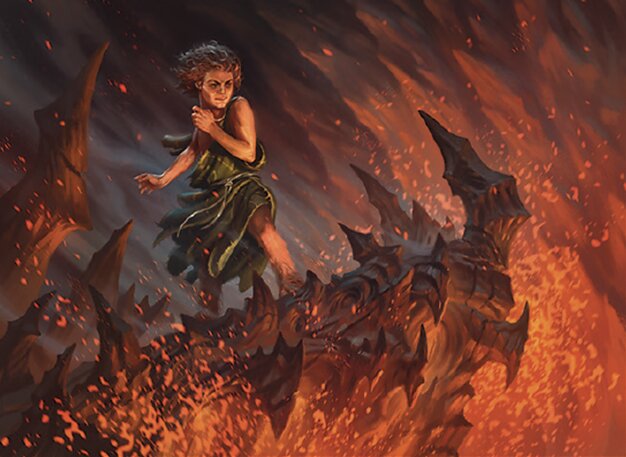 60 Cards
$561.33
15 Cards
$83.15
Another Historic deck but with a completely opposite gameplan. Instead of combing, this deck wants to make it the hardest as they can for the opponent to not be able to cast spells or combo while also presenting a fast clock with its creatures! We are talking about Orzhov Death & Taxes by Scott The Murloc!
The way this deck does that is by playing creatures that have powerful abilities which tax the opponent on what they can do. The strongest include Thalia, Guardian of Thraben, Archon of Emeria, Orcish Bowmasters and Esper Sentinel. On top of running the classic death & taxes cards this pilot also registered a bunch of cards from the new set: the already mentioned Orcish Bowmasters, Boromir, Warden of the Tower, Lotho,Corrupt Shirriff, Gollum, Scheming Guide, Frodo, Sauron's Bane, Flowering of the White Tree, Minas Tirith and Barad-dûr! As you can see this deck has it all when it comes to Lord of the Rings so if you are a fan of the series I recommend giving this deck a try since you will be seeing a lot of familiar characters and places!
Historic Jeskai Wizards by Killa Dub
Jeskai Wizards by Killa Dub
by Vertyx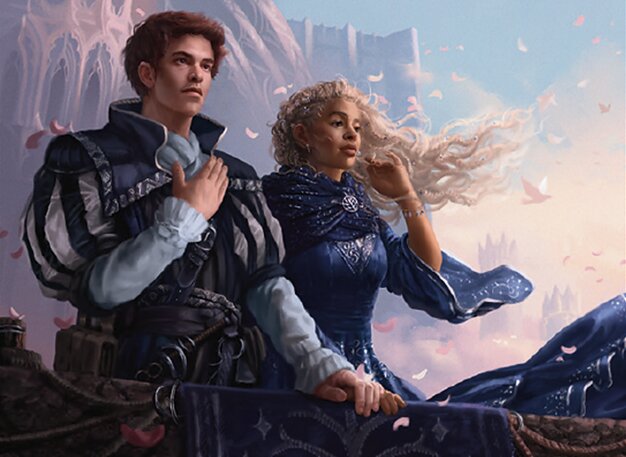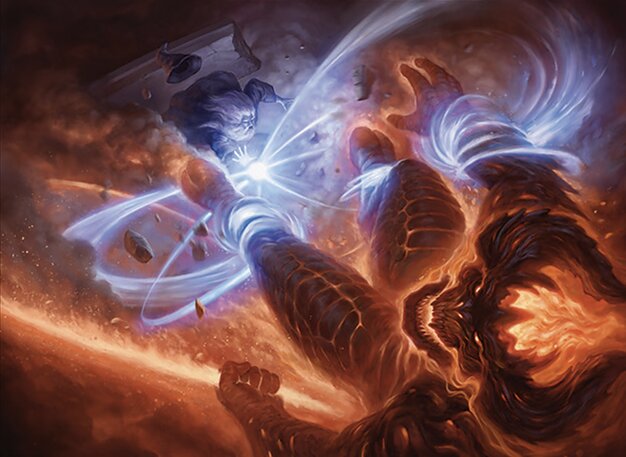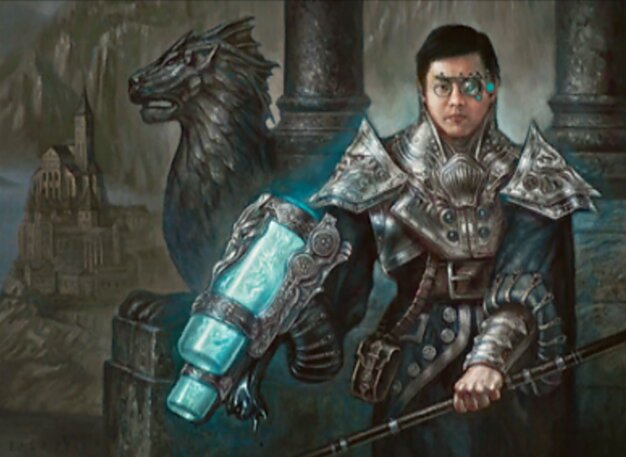 60 Cards
$514.94
Sideboard
7 Cards
$4.51
Another historic deck upgraded with new cards from Lord of the Rings! This one is Jeskai Wizards by Killa Dub!
The Wizards shell is probably familiar to a lot of you since it has been in the format for a while now. Killa Dub chose to upgrade that shell with new cards while also playing white for some other powerfull effects and shifting the decks gameplan! The deck has some familiar cards in the form of A-Symmetry Sage and Wizard's Lightning but the overall idea of the deck has changed to more of a controlling tempo build with the white cards.
White has added cards like Reprieve and Lightning Helix as they slot well into a tempo deck and further enhance the gameplan. The other new card is Flame of Anor which slots into the deck very well because all of its creatures are wizards! Overall an interesting approach into the archetype that's for sure worth trying!
Historic Sam Combo by Ashlizzlle_
Sam Combo by Ashlizzlle_
by Vertyx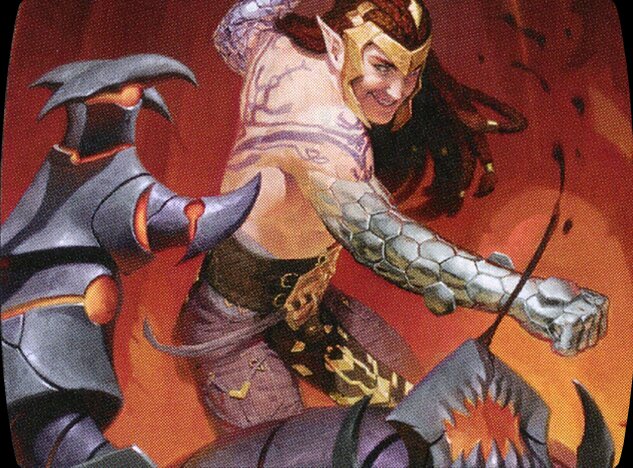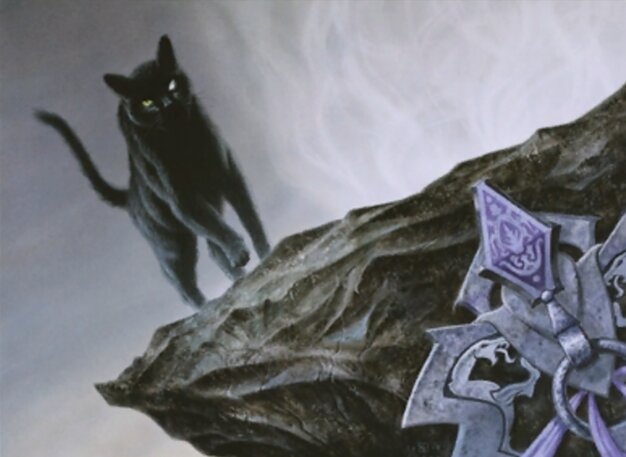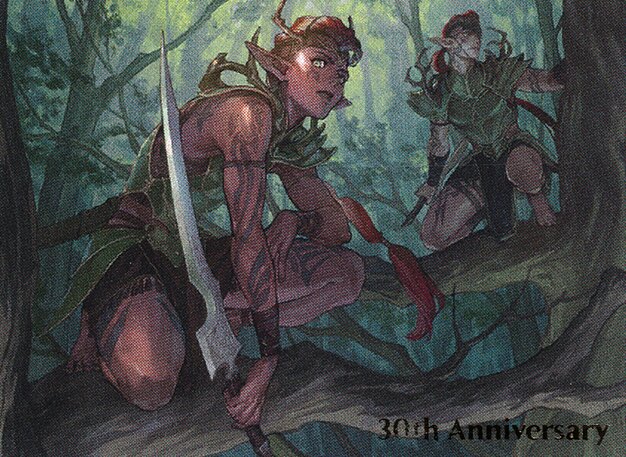 60 Cards
$349.18
15 Cards
$81.03
We are again moving back into the Historic combo decks! This one is Sam Combo by Ashlizzlle_.
Even that the deck wants to finish the opponent with a combo kill the shell of the deck is very similar to Golgari/Abzan sacrifice decks so it plays the "stock" cards of the archetype like A-Blood Artist, Woe Strider and Collected Company! The actual combo consists of the interaction between A-Cauldron Familiar and Samwise Gamgee.
The important part of Samwise Gamgee is its ability that creates food tokens with creatures entering the battlefield because A-Cauldron Familiar can reanimate itself by sacrificing a food token. Combine those 2 cards with a sacrifice outlet like Woe Strider and you get yourself an infinite combo that makes the opponent loose 1 life for each loop of the combo! You repeat it until the opponent looses the game. A strong synergy that gives the sacrifice shell another way to win the game!
Historic Selesnya Rosie Combo by SageAttacks
Selesnya Rosie Combo by SageAttacks
by Vertyx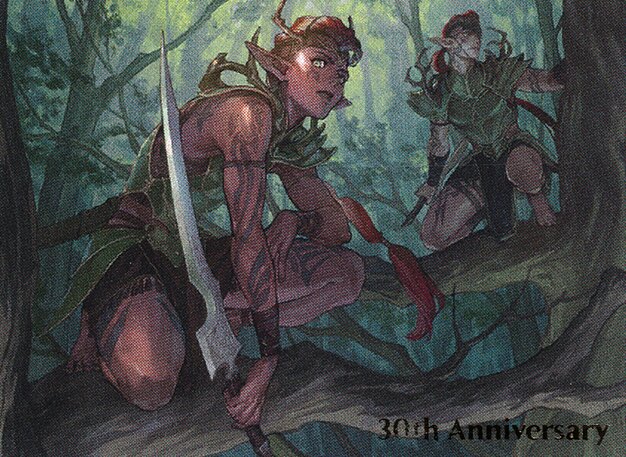 Another historic combo deck taking an advantage of a 2 card interaction that started existing with the Lord of the Rings set! This one is called Selesnya Rosie Combo created by SageAttacks!
Another 2 card combo from the new set! This one uses Scurry oak and Rosie Cotton of South Lane to create infinite 1/1 tokens! It does that thanks to the abilities of those cards. Rosie allows you to put a +1/+1 counter on a creature whenever a token enters the battlefield and Scurry oak creates a 1/1 token whenever you put a +1/+1 counter on it making you able to creature as many creature tokens as you want!
The rest of the deck also synergizes well together taking advantage of the GW Clerics (Voice of the Blessed and Trelasarra, Moon Dancer) with lifegain cards (Prosperous Innkeeper, Heliod, Sun-Crowned and Soul Warden). That gives the deck another way of winning the game if you are unable to get the combo going. The rest of the deck helps you in getting to the combo faster (Collected Company, Kayla's Reconstruction, Inquisitor Captain and the mana elves). The shell reminds me of the modern Heliod combo deck so if you like the playstyle of it I recommend giving this a try!
Historic Mono-White Yorion by Delmo
Mono-White Yorion by Delmo
by Vertyx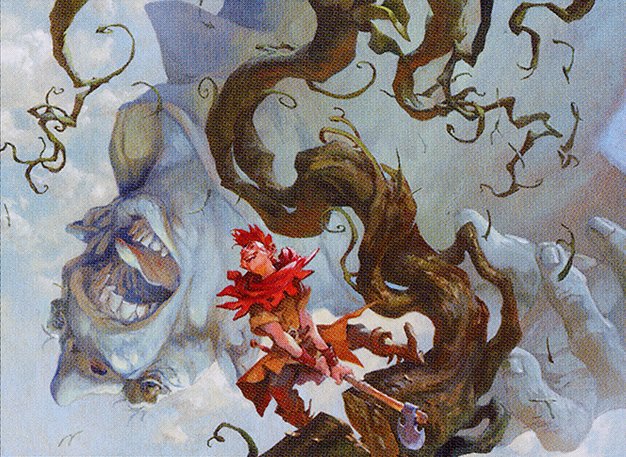 80 Cards
$462.01
15 Cards
$35.37
Returning from the combo deck menace lets go take a look at a 80 card Mono-white aggro deck also using new cards from Lord of the Rings! The talk is about Mono-White Yorion by Delmo!
This decks gameplan is straightforward. You want to cast all your creatures on curve and present a fast clock that forces the opponent to act. This deck plays all of the strong white aggro cards in the format thanks to Yorion, Sky Nomad which "forces" you to play 80 cards if you want it as your companion! On top of all the strong white staples from the format the pilot also registered 4 copies of Flowering of the White Tree which gives all your creatures +1/+1 at worst and sometimes even +2/+1 and Ward 1 if the creature is legendary! This shell benefits from this card a lot making your team bigger and presenting a faster clock!
Alchemy Azorius Aggro by ratkorga
Azorius Aggro
by ratkorga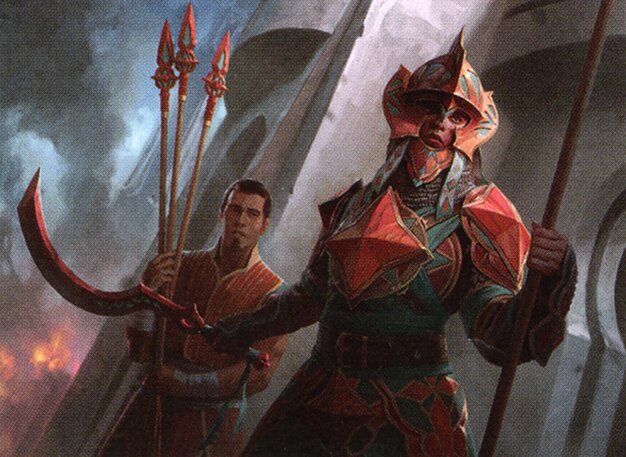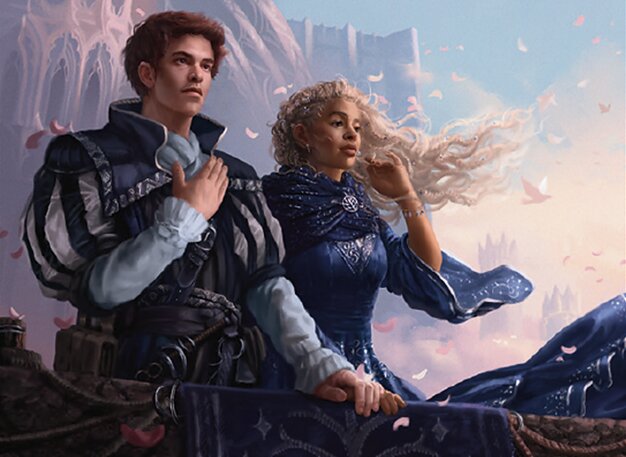 60 Cards
$183.51
15 Cards
$26.39
Lets go back to Alchemy to take a look at a similar deck but also playing blue for some powerful effects! The deck in question is Azorius Aggro by ratkorga!
The shell plays a lot of strong human/soldier cards from Azorius colors. For example: Harbin, vanguard aviator, Coppercoat Vanguard and Siege Veteran. The creatures in the deck interact well together being stronger with more of them on the battlefield! This creature gameplan is supported with 2 new cards from The Lord of the Rings.
Those cards are Reprieve which acts as a strong tempo effect to potentially "Time Walk" the opponent and on top of that drawing you a card and Flowering of the White Tree which provides a strong anthem effect that gives +2/+1 and Ward 1 to half of the creatures this deck plays because they are legendary! An interesting shell that gets the most out of Flowering of the White Tree!
Alchemy Rakdos Midrange by Cardakeys
Rakdos Midrange by Cardakeys
by Vertyx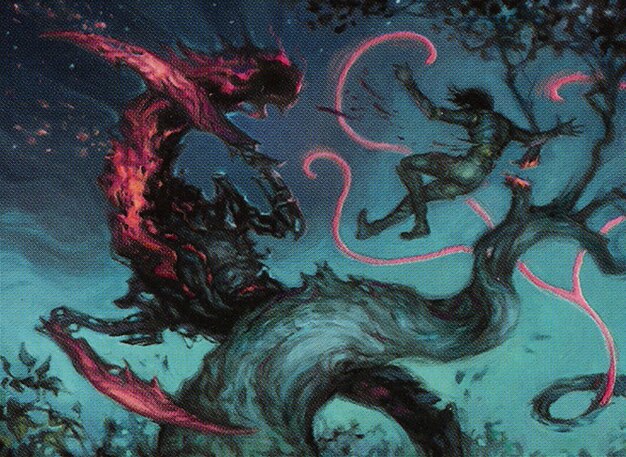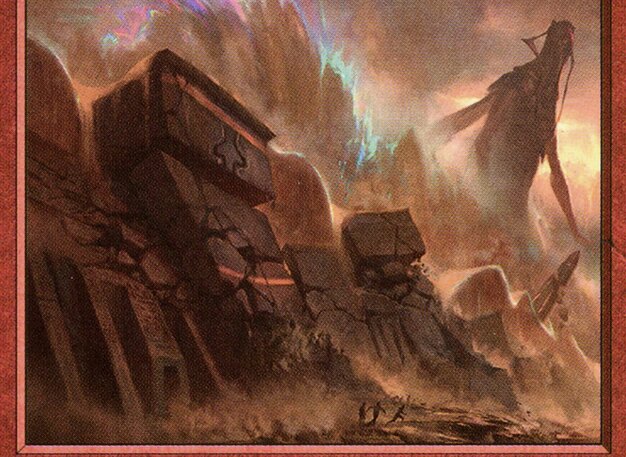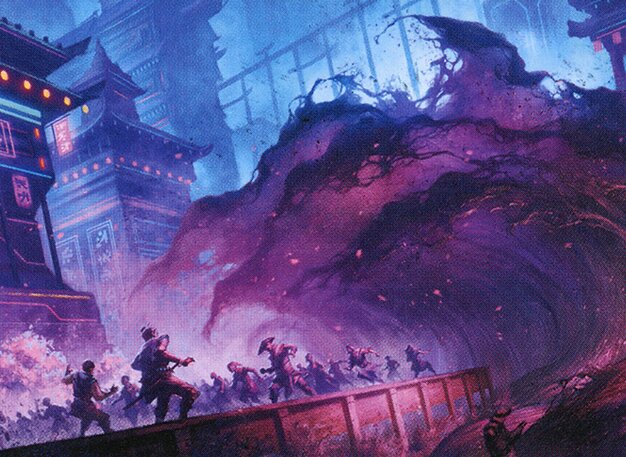 60 Cards
$897.64
15 Cards
$109.26
We are still staying in alchemy but this time taking a look at a different archetype. The deck is Rakdos Midrange by Cardakeys!
Rakdos based midrange has been one of the strongest contenders in the format for a while now so you propably know the shell well. It uses all of the broken RB cards like Fable of the Mirror-Breaker, Crucias, Titan of the Waves, Sheoldred, The Apocalypse and Invoke Despair to generate a lot of advantage that most decks don't handle well. If you wanted this deck to stop existing I have bad news for you because it got even stronger with Lord of The Rings.
That is thanks to Orcish Bowmasters which make it harder for the opponent to gain an advantage on you and The One Ring that provides a strong advantage for yourself by drawing a bunch of cards! There are also 3 other new cards in the deck but only as one of copies (Spiteful Banditry, Mines of Moria and Barad-dûr) but they are not that strong as the 2 other mentioned cards. The Rakdos shell got a lot stronger with the new set so its probably still going to be one of the best decks for a while.
Standard Bant Legends by sho_observer
Bant Legends by sho_observer
by Vertyx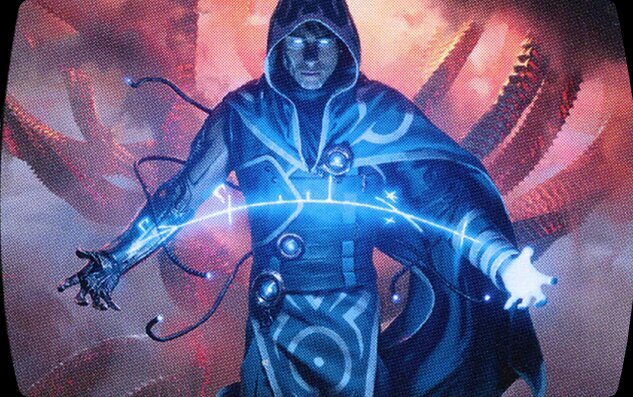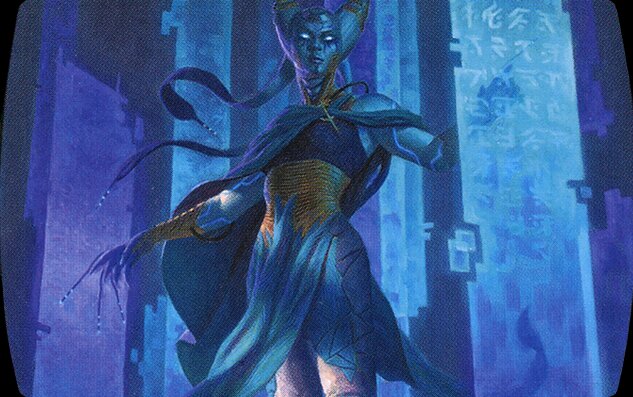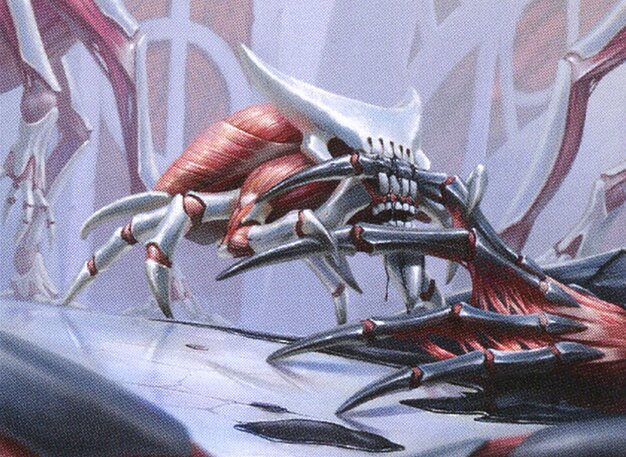 60 Cards
$291.06
15 Cards
$26.09
For the last deck on the list we are moving to standard to take a look at Bant Legends by sho_observer!
You are propably familiar with Esper Legends which is one of the premier decks in the format. sho_observer chose to replicate that deck in Bant colors! The idea of the deck is similar, you want to take an advantage of all the strong legendary cards the Bant colors have to offer and make a deck out of it. But ofcourse bant colors offer differently designed cards than Esper so the deck also plays a bit differently. Its centered around the graveyard a lot, especially having a lot of lands in there. The reason being Slogurk, the Overslime and Titania, Voice of Gaea. Both of these benefit from lands in the graveyard a lot either it being pumping itself or transforming into a stronger threat.
You also need a way to get the lands in there, for that reason the deck plays Rona, Herald of invasion and Jace, the Perfected Mind. The rest of the deck are mostly ways to interact with the opponent either it being disruption (Invasion of Gobakhan), some way of removal (Animist's Might) or protecting your own creatures (Skrelv, Defector Mite, Melira, the LivingCure and Plaza of Heroes). A really interesting way to take an advantage of the legendary cards in Bant colors!
Thanks for reading the article, I hope you enjoyed it! This week had a lot of decks and I hope it stays that way, see you soon!
Enjoy our content? Wish to support our work? Join our Premium community, get access to exclusive content, remove all advertisements, and more!
No ads: Browse the entire website ad-free, both display and video.
Exclusive Content: Instant access to all exclusive articles only for Premium members, at your fingertips.
Support: All your contributions get directly reinvested into the website to increase your viewing experience!
Discord: Join our Discord server, claim your Premium role and gain access to exclusive channels where you can learn in real time!
Special offer: For a limited time, use coupon code L95WR9JOWV to get 50% off the Annual plan!