Alchemy – Midweek Magic Event Guide and Decklists
This guide will contain everything you need to know about the Midweek Magic: Alchemy event, including rewards and our exclusive sample decklists.
Hello everyone! This week's Midweek Magic is Alchemy! Play your favorite Alchemy decks in this free event to earn a few cards and a sweet cosmetic for your effort!
Players can enter the event for free, win some free Rare Individual Card Rewards (ICRs) and a random cosmetic item on the third win. Below is everything you need to know about the event as well as the list of decks you can use for this event.
---
Event Details
Welcome to Midweek Magic! Each week, try out a different way to play MTG Arena!

Bring a 60-card Alchemy deck. Break out the latest and greatest from the lab, or maybe find a new favorite!

Find out more details about this and upcoming Midweek Magic events HERE.
Duration: October 11, 2021 @ 8:00 AM PST to October 13, 2021 @ 8:00 AM PST
Format: Alchemy
Entry Fee: Free
Ends After: You can play as much as you like for the duration of the event.
Match Structure: Best-of-one matches (BO1)
---
Event Rewards
---
Alchemy Decklists (October 2022)
Since this is just regular Bo1 Alchemy, the easiest way to find a deck is to look through our Tier List (now fully updated) or deck database to find the one that speaks to you the most. I'll link it below for your convenience. However, I'll be sure to highlight some decks that I'm going to try out!
Bo1 Mono Red Aggro
by DoggertQBones
Looking to get your wins in quickly? Mono Red is one of the best decks in Bo1, and better yet, is a blast to play!
Bo1 Jeskai Hinata
by DoggertQBones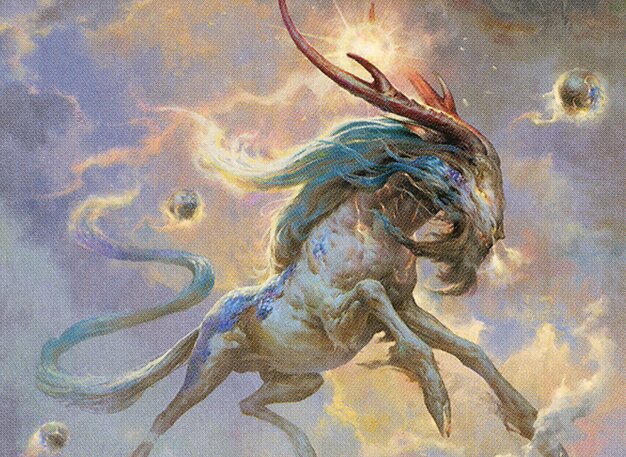 On the other side of the spectrum, Jeskai Hinata is hurt from losing Magma Opus, but far from out! With excellent removal and Snowborn Simulacra as the win condition, you have a great plan throughout every stage of the game!
Bo1 Azorius Turns
by DoggertQBones
For my final recommendation, we're getting spicy with this Azorius Turns build with Oracle of the Alpha! Turbo out your Time Walks to quickly bury your opponent in value!
Enjoy our content? Wish to support our work? Join our Premium community, get access to exclusive content, remove all advertisements, and more!