Let's Get Toxic! – Breaking Down Toxic Decks In Standard
The new set is fully released and DoggertQBones had to start with his favorite mechanic - Toxic! Find out how he would build the Toxic decks and if he believes they can be great decks or simply too gimmicky in a strong Standard!
Hello everyone!
With the full set now spoiled, we get to do my personal favorite thing about Magic – brew. New set season always begets new and interesting cards to analyze, and with so many cards to evaluate, getting a head start on the whole process is going to be a boon for any player!
Back in the olden days of Modern, I played two decks – Bogles (Auras) and Infect. Yeah, I was that guy. However, to see that Infect was coming back in a weaker state gave me mixed feelings, overall, I'm glad to see the mechanic back. Infect was the flagship mechanic of the set I started Magic with, so it obviously holds a special place in my heart! I digress, there are a lot of Toxic cards in Standard, so the major consideration is if Toxic has a playable deck? When Infect was in Standard, Infect decks certainly existed, but they weren't particularly good as they were missing threat density and pump spells to make them viable. However, with a much larger range of Toxic cards than playable Infect cards, I'm thinking times might be different. So today, I'm breaking down three different Toxic decks, talking about why I constructed them that way, and giving them an overall rating on where I think their potential lies. Let's get into it!
Selesnya Toxic
Selesnya Toxic
by DoggertQBones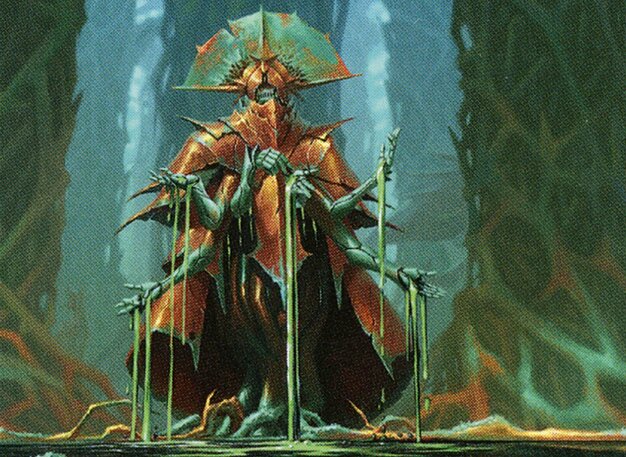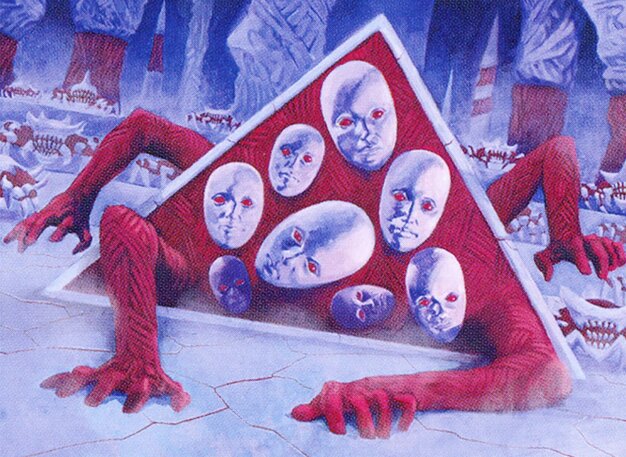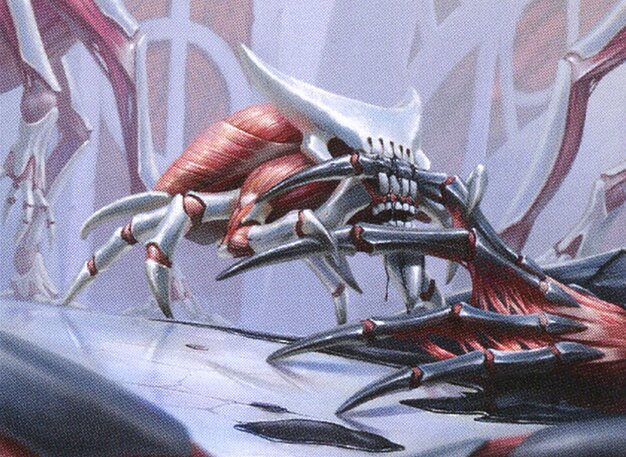 The first place I believe we have to start is Selesnya Toxic. Realistically, this seems to be the color combination that Wizards wants the viable Toxic deck to be as it simply has the highest density of rares. With four powerful rares pulling us into the color, this looks quite promising already.
Kicking us off, we have a slew of absolutely excellent one drops.
Out of all the Toxic cards, Venerated Rotpriest is easily the most hyped of the bunch. While its Standard applications seem strong, many players were looking to Modern to include it either in classic Infect or even in a combo deck of its own using Storm cards like Ground Rift in order to kill people. While both those ideas are very cool, I'm just happy to have this in Standard! Giving the opponent a poison counter when either player targets your creatures with a spell is insanely powerful as you can quickly stack up counters with the right draws. In a sense, this is kind of like a one mana Eidolon of the Great Revel as targeting it will accrue 1 poison which is equivalent to 2 damage, and this also has Toxic 1, so again, equivalent to 2 damage. When you look at it in the vein of a one mana 2/2 that deals the opponent 2 damage when anyone targets it with a spell, you can see why this card is so powerful.
Much more muted than the other 2 one drops, we have Crawling Chrous. Simply put, this is the decks Doomed Traveler. Being a Toxic 1 creature that produces another Toxic 1 creature makes it difficult for the opponent to take out all of our threats.
Speaking of making it hard for the opponent to take out all of our threats, we also have Skrelv, Defector Mite as a functional Mother of Runes! Protection is an insanely powerful ability and while this is technically not protection, it is extremely close. Unfortunately, you do need to commit a resource as well to get it, whether it be a White mana or life, but that's still an extraordinarily powerful effect to have in Standard. Then, just to wrap it all up, Skrelv also has Toxic 1 so all of our plays can get the ball rolling!
Speaking of making it hard for the opponent to take out all of our threats, we have Toxic's Bitterblossom with Skrelv's Hive. Yes, creating 1/1 Toxic 1s that can't block is definitely no Bitterblossom, but against decks that aren't racing us, this could easily win the game on its own as the opponent will be unlikely to stop the inexorable tide of Mites coming for them over the course of many turns. Furthermore, once they have three or more poison counters, all your creatures get Lifelink as well just to make the race even harder for the opponent! That's a pretty sick design as it mitigates the largest downside of the Bitterblossom design.
Speaking of making it hard for the opponent to take out all of our threats…well, that doesn't work here, but we have Jawbone Duelist! This easily could be Slaughter Singer as well, but I like Double Strike the most when I'm playing pump spells naturally. Admittedly, this is probably the weakest card in the deck, but just having enough Toxic cards to make our game plan work is paramount, and as alluded to before, this could do some pretty nasty stuff with a Tyvar's Stand later in the game!
Now that's a big Beast! Back in Kaldheim, we had to pay GGG to get a good 4/4 Trample, no we get it for 2G! That said, this hits hard, lets you proliferate so its functionally Toxic 2, and has Trample so it'll be hard to prevent. Obviously, this card is quite excellent.
Rounding out the deck, we have a bunch of spells to help us get across the finish line.
The most exciting of the bunch for me, Tyvar's Stand looks extremely powerful as it's just Tamiyo's Safekeeping sans 2 life, but on the flipside, you can invest mana into it to buff your creature up! This can really surprise people in combat if you're looking to deal a lot of extra damage, but if you're just in the market for Indestructible and/or Hexproof, the one mana mode will do the job just fine as well!
A really good split card for this strategy, Valorous Stance is another excellent addition for this deck. For two mana, you can either protect one of your creatures or bonk a Sheoldred, the Apocalypse! What isn't there to like?
While I said that Jawbone Duelist may be the weakest card in the deck, Infectious Bite definitely is giving it a run for its money. While the card should be inherently good, kill a creature and give a poison counter, it doesn't work well in our deck since most of our creatures have 1 power. I still think it's good enough as you can kill something small and get closer to winning, it's definitely not strong enough to play more then two. I wouldn't be surprised if it had to be cut altogether, but I think it's worth trying out first.
Finally, we get to the wombo combo with Venerated Rotpriest, and that's the humble Homestead Courage. Courage obviously is insane with Rotpriest as it's one card, two triggers, but outscaling opposing threats to force through damage is exactly what this deck wants as well.
While Toxic may look like a gimmicky mechanic, right off the bat, this deck looks extremely promising. It seems very difficult to actually rid this deck of threats as we have so much sustain either through protection spells or Skrelv's Hive which will make it very difficult for a deck to grind against you. Furthermore, aggressive decks could have a hard time racing you since your creatures have good cost to power ratios, and if uninterrupted, I imagine this will kill very fast. I think Toxic is off to a promising start!
Dimir Toxic
Dimir Toxic
by DoggertQBones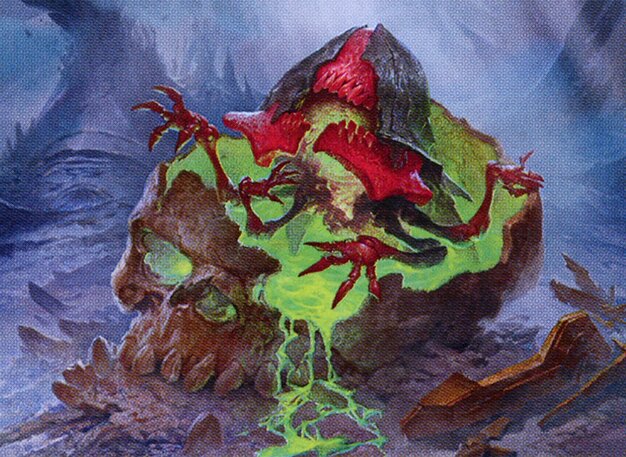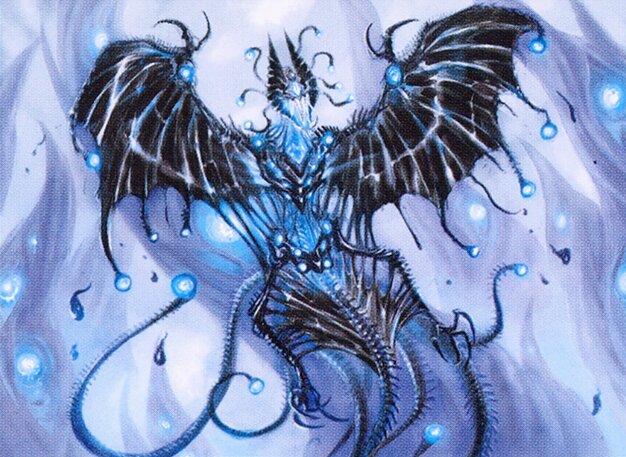 We went over Selesnya Toxic which is, more or less, a classic Infect/Aggro deck, but we have a completely different way to approach Toxic as well! With how Infect worked last time, the only thing that made sense was simply buffing up their power to kill people as fast as possible, but now Poison counters are a little harder to tack on, we can go about it with a different approach.
Unlike Selesnya, we have a lone one drop in this version.
Simply, this is a Deathtouching Toxic 1 creature. This will be good for getting the first poison counter, which as you'll see, is very important for this build. However, in the late game, this works very well defensively as well to stonewall any big attacker.
Just like that, we're already functionally at the end of the deck's curve! This deck is insanely low to the ground as it's looking to leverage the tempo advantage as much as possible against the opponent who is presumably casting larger spells, btu I digress.
So while this deck is definitely a Toxic deck, it has a very strong Proliferate sub-theme! This is mostly a forced sub-theme as the threats themselves would not be good enough to win if we weren't looking to get across the finish line, but beyond that, we get rewarded for proliferating anyway! As an example, Voidwing Hybrid is a simple two mana 2/1 Flying Toxic 1. By itself, this isn't a great card. What makes it more interesting though, is that anytime you proliferate, you can return this from the graveyard to your hand! That is an incredibly powerful ability to have as you're drawing a card each time you Proliferate, which is obviously inherently great!
Speaking of Proliferate, many of you may not know that Thrummingbird is actually a reprint, and while it was not nearly good enough to see play the first time, since we're looking to Proliferate in particular, it can do some solid work here.
Half Proliferate and half Toxic, Blightbelly Rat is a medium threat that's likely to get stonewalled quickly, but on the bright side, can eat an attack or block and Proliferate on death.
Finally, we have one of Magic's saddest stories, Venser, Corpse Puppet.
As disrespectful as Phyrexia was to Venser, this is quite the good card for the deck! Being a 1/3 Toxic 1 isn't that strong, but every time you Proliferate, you can get a 3/3 Legendary Golem to help you out! If you already have said Golem out, then you can give it Flying and Lifelink instead to keep the pressure on the opponent! Overall, I think Venser's best use is to keep creating a stream of Golems that you attack or defend with aggressively, but utility is nice!
What's a tempo deck without interaction? Having a solid interactive base can help shore up the, admittedly, inherent weakness with this build. I think we can both agree – the threats here very much pale in comparison to the threats in Selesnya, but having access to these spells can make a big difference.
An excellent Unsummon variant, Rona's Vortex will be Unsummon most of the time, but if you have four mana laying around, you can kick it to tuck a threat which is quite powerful.
One of the best two mana removal spells ever, Go for the Throat is just a generically powerful card we get to play in this version.
We have already seen the power of Quench effects in this Standard with Make Disappear, but we get a Toxic version of it! While this will be a normal Make Disappear in the early game, which as we know is generally good enough, as the game drags on, this turns into Counterspell once the opponent has three or more poison counters! That's incredibly strong and will give this card a lot of use whether it's in the early game or late.
Finally, we have quite the solid removal spell with Drown in Ichor. While it being a Sorcery is lame, giving -4/-4 to a creature will kill almost anything (damn you Sheoldred, the Apocalypse), and you get a Proliferate to boot!
Finally, what's a Tempo deck without card draw! We're going to need to draw extra cards as we're likely to run out of steam somewhat quickly, so it's good that we have a few options.
While this isn't the perfect card draw for the deck, having a cantrip that gives a poison counter is very good considering we're nickle and diming the opponent for each poison counter in this deck. Furthermore, a lot of this deck's power won't work unless they have a poison counter already, so having a guaranteed way of putting one on the opponent is very important.
Similar to Bring the Ending, Distorted Curiosity is the humble Divination, but if you an opponent has three or more poison counters, you get a huge discount! One mana for two cards is a pretty great deal, and while this isn't Treasure Cruise by any stretch, having anything comparable is definitely very good.
This is a vastly different approach for Toxic as you aren't looking to be aggressive, rather to put a Poison counter on them here and there and then start Proliferating to their doom. Is this a better approach than Selesnya? Realistically, probably not. While gaining access to the "poison counters matters" cards is quite good, the threat quality drops off drastically in this version. I don't think this is completely bunk either as this deck is extremely synergistic and looks can be deceiving, but I would say this is probably more gimmicky than competitive.
So we have two very different approaches to Toxic, and realistically, this seems to be the two avenues that we can explore for the archetype. Where can we go from here? While I'm quite privy to the Selesnya version, there's definitely elements to like in the Dimir version. Having access to interaction is a big one, but the poison counters matter cards also seem very powerful. In theory, we could combine the elements I like about each…
Bant Toxic
Bant Toxic
by DoggertQBones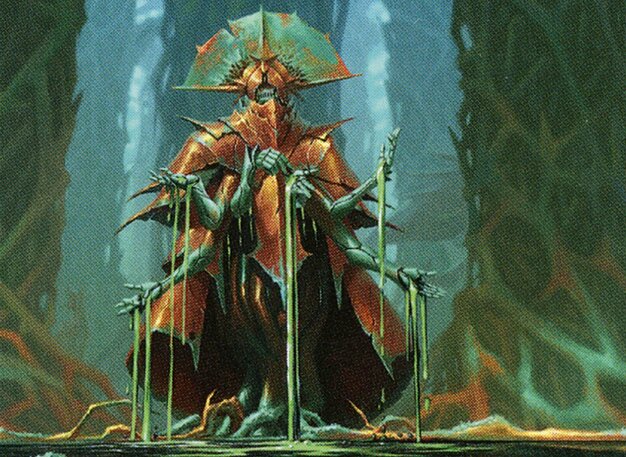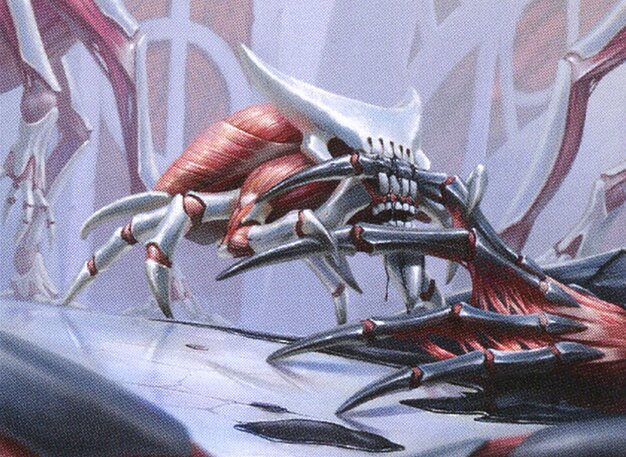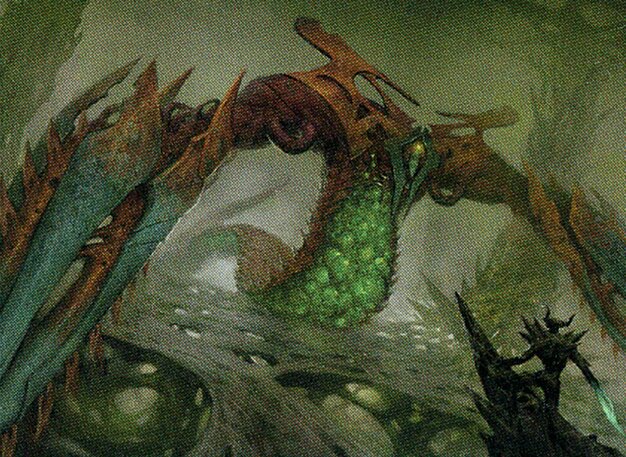 I took the literal approach to deck building and just smashed the two elements I liked about the individual decks together. As you can tell, this is really Selesnya splash Blue, but gaining access to countermagic is definitely quite good. Furthermore, an interesting card to think about in this build is Rigo, Streetwise Mentor as we have a lot of 1 power creatures and this could be a good draw engine, but that would likely be relegated to the board. I'm not sure if adding the Blue is worth it, but having more angles of attack in the post board games, especially since this mechanic doesn't get support from previous sets, could be very helpful. For example, what would you even put in the sideboard of the Selesnya deck? I'm sure it's going to have a decent sideboard, but with Blue, that decision becomes a lot easier.
End Step
While it may seem like Toxic is more of a gimmick mechanic considering it is substantially weaker than Infect, the power level of many of the cards is clearly pushed which definitely could bring the strategy into the competitive sphere. That said, the Selesnya base seems like the most promising launch point for this archetype, and I'm very curious how other players are going to iterate on it!
Thank you for reading!
Enjoy our content? Wish to support our work? Join our Premium community, get access to exclusive content, remove all advertisements, and more!