MTG Arena Meta Snapshot: The Brothers' War Week 10 – The Penultimate Week
Want to know how The Brothers' War has impacted Arena? Find out what DoggertQBones believes are the largest changes in Alchemy, Explorer, Historic, and of course, Standard after the tenth week of The Brothers' War!
Hello everyone! We're back with another week of the MTG Arena Meta Snapshot! While Standard is generally going to be the talk of the town, that doesn't mean there hasn't been an impact in other formats as well! To that end, I'll be giving a brief overview on the state of affairs, so to say, for each of the formats so you can be kept up to date on the newest trends! The first step to attacking a metagame is understanding it, so I'm hoping that this is helpful to those looking to get ahead of the competition! To that end, if you want to read last weeks, you can check out the link below!
For clarity's sake, I'll be going over each of MTG Arena's Constructed formats in alphabetical order – Alchemy, Explorer, Historic, then Standard for your convenience. Without further ado, let's dive right in!
Alchemy
Alchemy's metagame is volatile. For the longest time, we had Rakdos Anvil (which is still an excellent deck) and Mono Red Goblins being the only game in town. It felt like Alchemy was just a tug of war between those two with Anvil always edging out Goblins. Now, when people were forced to examine Alchemy and devote some time into it, the format was turned on its head…kind of. At the end of the day, kind of like how Alchemy started, it's just a Rakdos world, and we're all living in it. Rakdos Midrange was the first tier 0 deck in Alchemy, and since then, it feels like Rakdos or some iteration of it continues to be the best deck in the format. As such, the format is just all Rakdos all the time, whether you're playing Grixis, Jund, or Rakdos itself.
I did hear murmurings of a Bant Combo deck utilizing Ascent from Avernus, but it's not popular enough to move the needle as it stands. Until Alchemy matters again in a competitive sense, I believe the only innovations we're going to see are off the back of new cards entering the format, rather than a new deck being discovered. Until then, I hope you enjoy your Rakdos mirrors!
Grixis Midrange
Grixis Midrange
by DoggertQBones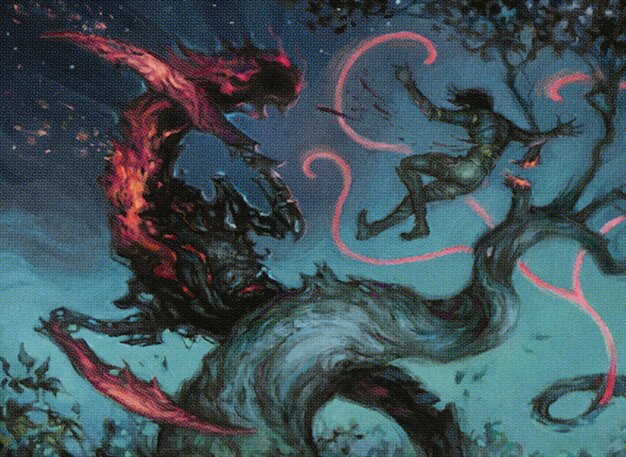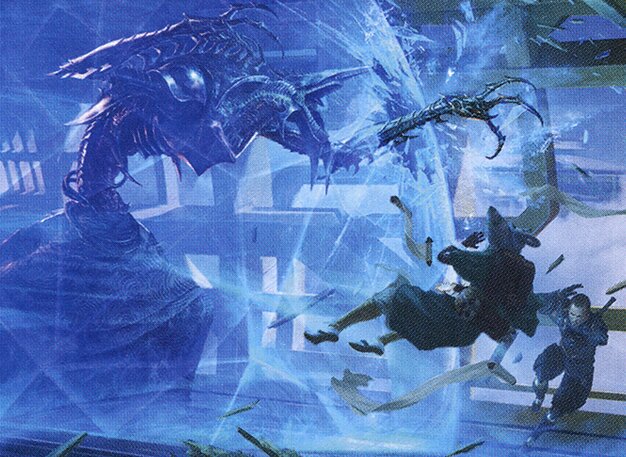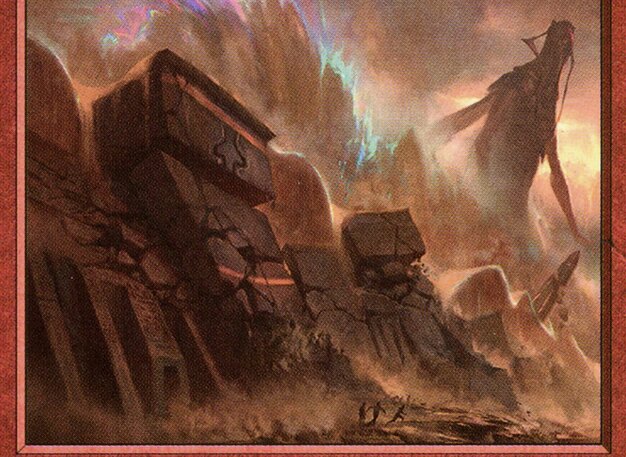 60 Cards
$308.19
15 Cards
$181.34
Jund Reanimator
Jund Reanimator
by DoggertQBones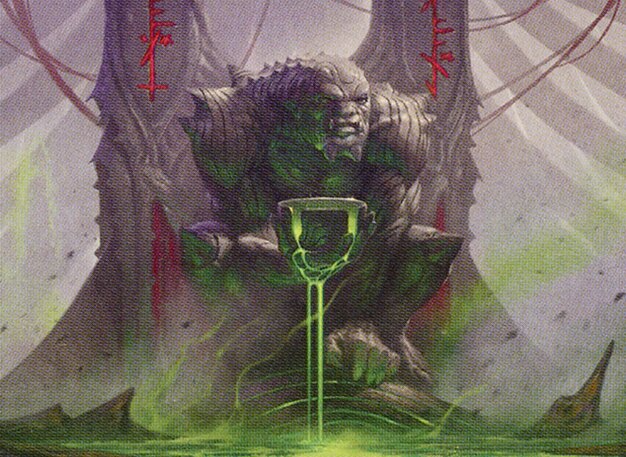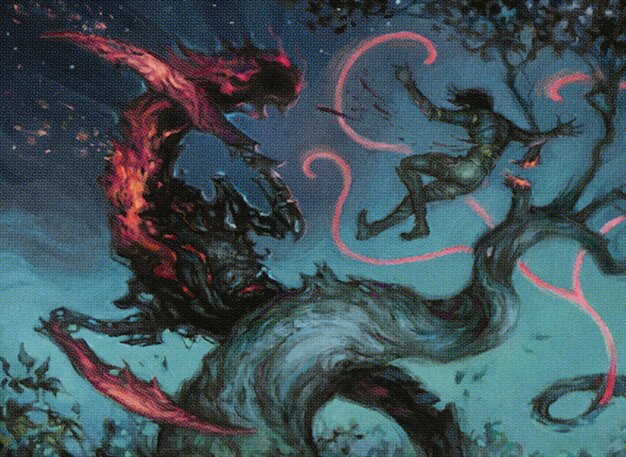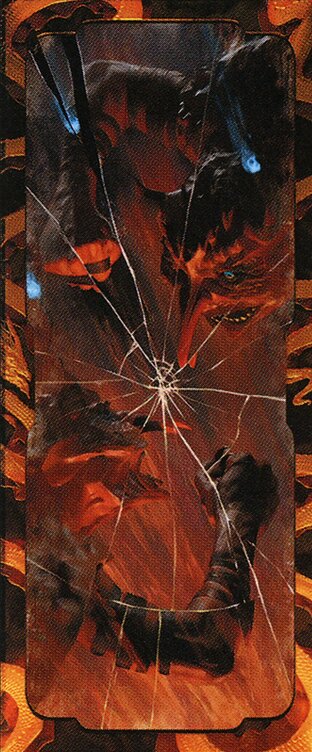 60 Cards
$269.82
15 Cards
$36
Explorer
Par for the course, since there's no Explorer tournaments coming up, Pioneer season has winded down, and we're about to jump into a new set, there have been no real huge developments in Explorer. That being said, there are two decks I want to note today – one mainstay and one up and comer.
Mono Green Devotion
Mono Green Devotion
by DoggertQBones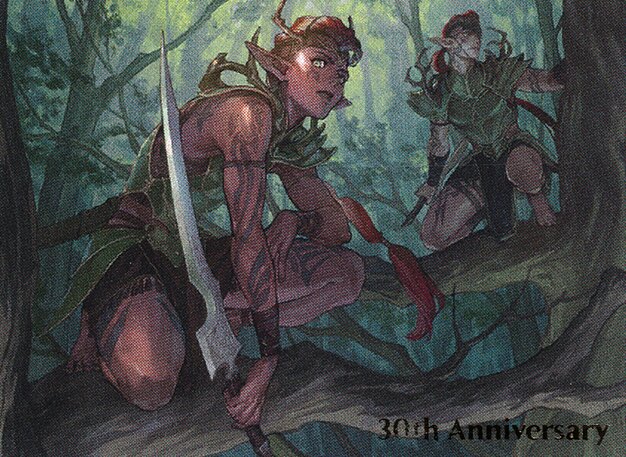 60 Cards
$410.74
15 Cards
$151.57
So recently, I discovered this very cool deck that utilizes Green permanents, Nykthos, Shrine to Nyx, and Karn, the Great Creator as this super cool ramp deck! No? Alright, Nykthos, Shrine to Nyx hasn't been on Arena too long and it seems that many players are already sick of it. For what it's worth, this deck is far and away the most popular deck in Explorer as, via Untapped, it's boasting nearly triple the play rate of the next most played deck. So yeah, a lot of people are playing it.
That isn't to say that Mono Green is Explorer's best deck, because while it's definitely Tier 1, there are still other decks that are better positioned. That being said, between its ubiquity in the metagame and the play patterns, I can see why players may be getting sick of it. It doesn't have the most engaging game plan as their deck really revolves around if they have early ramp, and if they do, can they convert that into something relevant. Even if you have interaction, it can feel difficult to meaningfully interact with them as one Cavalier of Thorns or Karn, the Great Creator can instantly pull someone back into the game. Of course, this deck isn't unbeatable. Both Mono Blue Spirits and Selesnya Angels have boasted good win rates against Mono Green, but when a format is defined by multiple decks all trying to do their own thing, that's generally not ideal. Maybe Phyrexia: All Will Be One will shake things up a bit, or maybe we have to wait until the third Explorer Anthology. Either way, this format is far from bad, just maybe a little repetitive for some players.
Boros Heroic
Boros Heroic
by DoggertQBones
60 Cards
$168.38
15 Cards
$61.25
Now to talk about the new kid on the block! A few weeks ago, the Bo1 metagame saw a huge uptick in the amount of Boros Heroic played and it quickly cemented itself as a Tier 1 deck. Looking at the list, it's not hard to see why. Heroic excels in creature dense metagames as it can do its thing, generally uninterrupted, and scale larger than the opponent quite quickly. Furthermore, the ability to win extremely quickly is another prime quality of a good Bo1 deck, and with most starts, turn 4 wins are going to be quite common. These are the hallmarks of a good Bo1 deck, however, we're starting to see it do well in Bo3 as well! What gives?
Well all those parameters that make a good Bo1 deck are super relevant in Bo3 right now as well! While I'm not going to say the Bo1 and Bo3 metagames are that similar, they are more similar than most other Bo1 and Bo3 metagames, at least in the capacity of what matters in the format. Being fast and looking to dodge interaction is what Explorer is mostly about as well, so if Heroic can do well in an environment that promotes it, whether its Bo1 or Bo3, it's not too surprising to see it pop up in both formats!
Historic
Rakdos Midrange
Rakdos Crucias Midrange
by DoggertQBones
Historic
Midrange
best of 3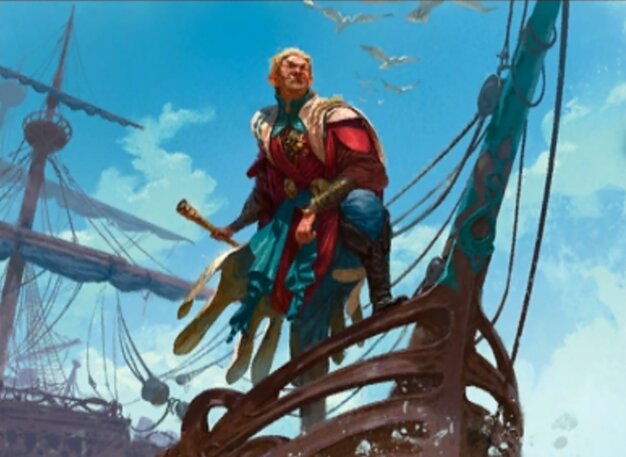 60 Cards
$697.22
15 Cards
$108.11
Rakdos Midrange
by DoggertQBones
Historic
Midrange
best of 3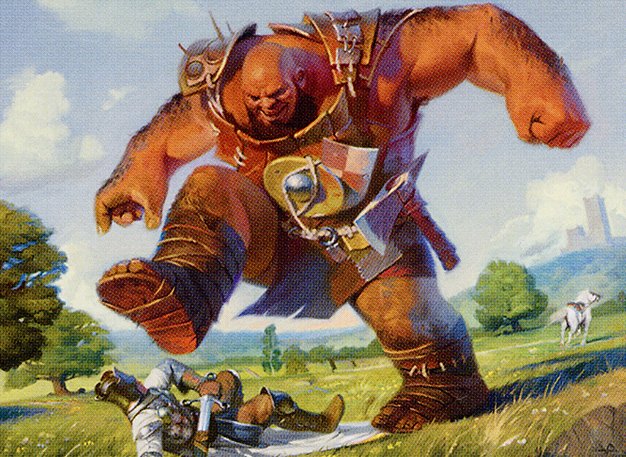 60 Cards
$876.72
15 Cards
$106.19
You can't say I didn't warn you about Rakdos Midrange last week! Between Altheriax tweeting about it and Goblin Trapfinder getting bonked by the ban hammer, I think many players realized the power of playing fair. While Rakdos is still far off from taking over the metagame, if you look at the most popular decks, Rakdos boasts a favorable matchup among nearly all of them! Rakdos loves decks that are either creature reliant and/or fragile to disruption, and considering that seems to be 90% of Historic right now, it's easy to say this is quite well positioned.
The only deck that can still really give Rakdos the fits, beyond random stuff like Temur Gates which has been picking up in popularity, is Rakdos Goblins. While they are a creature deck, they can grind so incredibly well that Rakdos trying to go one for one with them feels impossible. Then, once you factor in Muxus, Goblin Grandee, say goodbye to any shot of you winning that game!
While that may be concerning since Goblins is one of Historic's top decks, for whatever reason, the deck is not at all popular, so we're mostly just dealing with decks that Rakdos is happy to see in Historic right now. If you want to get on the Rakdos train before the meta starts really catching on, I highly recommend you do so!
Azorius Auras
Azorius Auras
by DoggertQBones
60 Cards
$295.5
Sideboard
15 Cards
$31.35
Beyond Rakdos Midrange, the Historic metagame has been relatively stagnant with the top decks still performing as expected. So why am I mentioning Azorius Auras here? I think it may be time for it to make a comeback. Now I know what you're thinking, why would you recommend Auras when Rakdos is trending up? I'm going to tell you something very controversial that, being someone who has played an extensive amount of Rakdos Midrange and Azorius Auras, would probably only know. I think Auras is relatively favored in the matchup. I know it seems crazy, Rakdos is all about hand disruption and cheap removal, how would Auras like to see that? While that is true, I've found that when playing the matchup from both sides, Rakdos has an extremely hard time beating Auras top decking. You have to tap out eventually, and when you do, they can just deploy a creature and put a few Auras on it, netting them a few cards. Maybe you can kill it afterwards, but much of the damage is already done! Furthermore, between Esper Sentinel and Selfless Savior, you have many tools that can give Rakdos fits.
So what about the rest of the metagame? Barring Azorius Affinity which is still a bad matchup, the metagame looks quite ripe for the picking. Beyond Rakdos, the metagame isn't particularly fast nor interactive, so how is someone going to stop a 20/22 Kor Spiritdancer from kicking their teeth in? Maybe I'm being optimistic as Auras is one of my favorite Historic decks pretty much ever, but this does seem to be a reasonably good time to pick it up again. I'm not saying it's going to be Tier 1 again, but Tier 3 feels a bit unfair for it.
Standard
For the first Snapshot, we actually have a pretty quick update on what's going on in Standard! Of course, if you want to see the whole Tier Lists as well, make sure to check out the links below.
While we are certainly winding down with this Standard as Phyrexia: All Will Be One looms over the horizon, we're leaving off in a very interesting spot.
Mono Red Aggro by MJ_23
Mono Red Aggro
by DoggertQBones
60 Cards
$56.92
15 Cards
$62.35
Yet again, we saw another excellent week for Mono Red Aggro and further proof that the metagame is stabilizing. With Mono Red taking up 3 top 8 slots in the Saturday Standard Challenge, it's safe to say that this deck is the real deal. Between the speed of the deck handling the midrange and control decks and the interaction handling other aggressive strategies, Mono Red seems very well positioned at the moment. Like any other metagame, I'm sure it'll adjust and next week Mono Red will likely have a much harder time doing well, but players can enjoy this phase of the metagame in the meanwhile.
Rakdos Midrange by Mogged
Rakdos Midrange
by DoggertQBones
Standard
Midrange
best of 3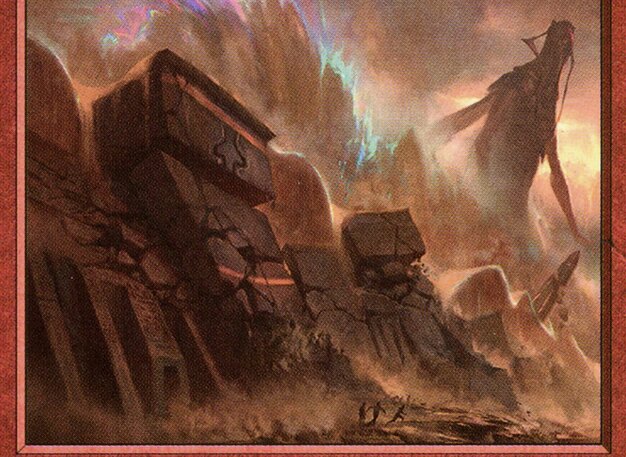 60 Cards
$523.28
15 Cards
$74.17
Finally, I'm highlighting Rakdos Midrange for two reasons. The obvious first reason is that Mogged won the Sunday Standard Challenge with this list, so that's an easy inclusion. The second reason is that this is the direction I believe the metagame is going to go in the short term. I've been a big advocate for Rakdos Midrange in Standard for awhile, but it was constantly being outshined by its big blue brother. However, if you need to beat aggressive decks, Rakdos is the direction you're looking to go. Not only would the Blue cards not at all help you in the aggro matchups, since your mana is slower and more painful, aggro decks are capitalizing on that as they're betting you're really starting at 17 or so life and will have to take a turn or two off rather than playing something meaningful. While you definitely lose some power by shaving a color, you gain speed and consistency, and in a metagame where Mono Red is doing this well, that's exactly what you're going to need.
End Step
That's the tenth week wrap up for The Brothers' War! We're almost to the new set, so next week will be the final update of The Brothers' WarMetagame Snapshot! I'm excited to see where all our formats end up before we get to rediscover all the formats again!
Thank you for reading!
Enjoy our content? Wish to support our work? Join our Premium community, get access to exclusive content, remove all advertisements, and more!