MTG Arena Meta Snapshot: The Brothers' War Week 9 – Seeing Red
Want to know how The Brothers' War has impacted Arena? Find out what DoggertQBones believes are the largest changes in Alchemy, Explorer, Historic, and of course, Standard after the ninth week of The Brothers' War!
Hello everyone! We're back with another week of the MTG Arena Meta Snapshot! While Standard is generally going to be the talk of the town, that doesn't mean there hasn't been an impact in other formats as well! To that end, I'll be giving a brief overview on the state of affairs, so to say, for each of the formats so you can be kept up to date on the newest trends! The first step to attacking a metagame is understanding it, so I'm hoping that this is helpful to those looking to get ahead of the competition! To that end, if you want to read last weeks, you can check out the link below!
For clarity's sake, I'll be going over each of MTG Arena's Constructed formats in alphabetical order – Alchemy, Explorer, Historic, then Standard for your convenience. Without further ado, let's dive right in!
Alchemy
The Alchemy Qualifier was last week, and as a result, we saw some actual innovation going into the format!
Grixis Midrange
Grixis Midrange
by DoggertQBones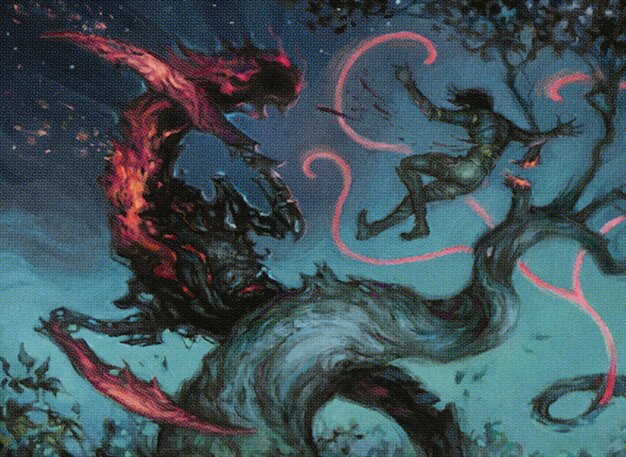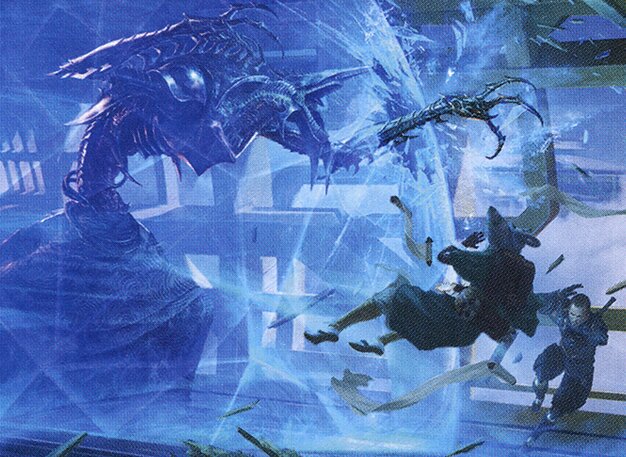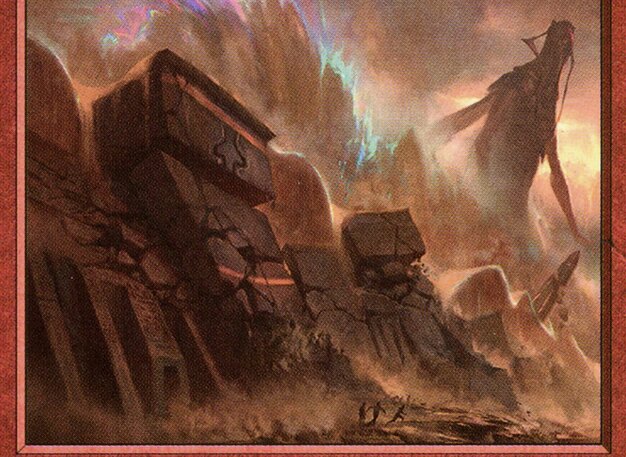 60 Cards
$291.73
15 Cards
$172.14
Well, this doesn't look like innovation, but it really is in the context of Alchemy! For the longest time, Alchemy was a two deck format – Rakdos Anvil and Mono Red Goblins. So seeing any new deck is definitely a pretty big deal! For anyone paying even remote attention to the happenings of Alchemy, I think everyone knows the card Alchemy is now defined around – Crucias, Titan of Waves. While it initially flew under the radar, it ended up being a copies 5 through 8 of Fable of the Mirror-Breaker, so for those who are looking to be grindy, this card is a huge addition to the deck. Beyond Crucias as an addition, the deck has a very fair game plan of just playing other good cards and a lot of excellent interaction to stymie the opponent's development. Nothing too crazy here, but this deck performed extremely well in the hands of many players last weekend.
Jund Reanimator
Jund Reanimator
by DoggertQBones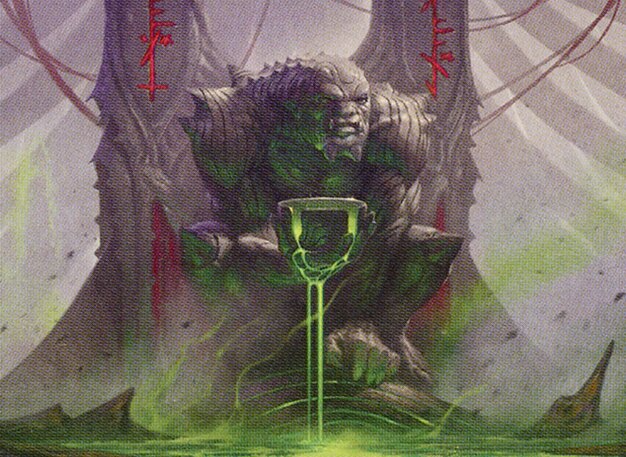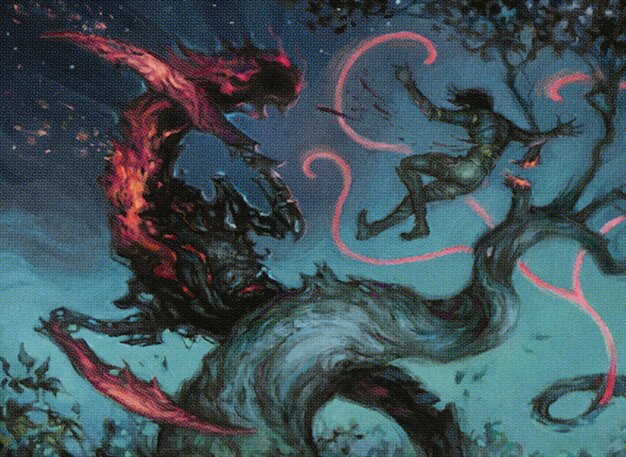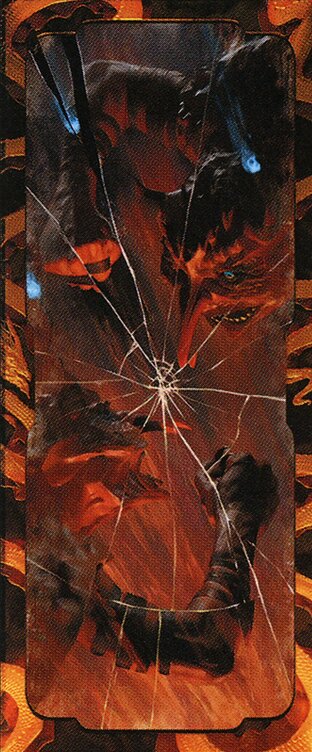 60 Cards
$258.36
15 Cards
$39.4
If we're looking towards the more unfair side of the spectrum, it was hard to do better than Jund Reanimator last weekend! This deck also utilized Crucias, Titan of Waves to a great degree, but instead of a midrange piece, as a combo enabler! This deck uses Assemble from Parts as it's reanimation piece, and since it's a one mana spell, it works extremely well with another new Alchemy addition – Jarsyl, Dark Age Scion. Since your curve is so low, Jarsyl will net you something on entry which is insanely powerful! Whether you get the ability to reanimate something or just cast a value spell, Jarsyl is definitely a powerhouse in this deck.
Explorer
We haven't had too much movement in Explorer, even with the Decathlon last week helping to drive innovation, but it did certainly cement the top two decks of the metagame currently.
Selesnya Angels
Selesnya Angels
by DoggertQBones
60 Cards
$592.14
15 Cards
$84.07
More so than any other deck, I was seeing an egregious amount of five win runs from Selesnya Angels last week, and looking at the metagame, it's easy to see why. Based on what we have in Explorer right now, it's extremely hard to attack this deck efficiently. Your clock is relatively fast, it's easy to rebuild between Collected Company and Kayla's Reconstruction, and it's near impossible to race since you gain so much life naturally. To make matters even better for Angels, the deck's natural enemy – Azorius Control, is currently nowhere to be seen in the current metagame. Between Mono Blue Spirits and Mono Green Devotion, it's easy to see why people aren't too incensed to play a more Controlling deck, and until players can again, I suspect Angels is going to be the format's top dog due to its strength, positioning, and relative ease of play.
Mono Blue Spirits
Mono Blue Spirits
by MTG Arena Zone
60 Cards
$121.94
15 Cards
$70.69
While much less popular than Angels, I still consider Mono Blue Spirits to be one of the best decks in the format. With its fast starts and bevy of interaction, the deck is also extremely well positioned in the metagame. That being said, there are two major disadvantages this deck currently – it's relatively hard to play and meta positioning. Difficulty of play is just that, the deck plays mostly cheap cards, and in strategies with mostly cheap cards, you're going to have a lot of decisions at all times. This isn't an impossible deck to figure out by any stretch as just some practice with it will yield strong results, but it is a barrier of entry compared to other Explorer decks. Furthermore, one of Spirits best features is that fact that all their cards fly, but when Angels are involved, they lose that major advantage. You can have multiple Spirits out, but they have one Righteous Valkyrie, and it's going to be extremely hard for you to attack in. Beyond just Angels, other popular aggressive strategies like Mono White Humans or Gruul Boat can also give the deck difficulty as well. While Spirits lauded over the format for a bit, it may be time for it to drop in the rankings a bit!
Historic
With the Goblin Trapfinder ban happening this week, Historic is going to need some time to figure out the ramifications of that, but in the meanwhile, we have some changes from a micro level!
Rakdos Midrange
Rakdos Crucias Midrange
by DoggertQBones
Historic
Midrange
best of 3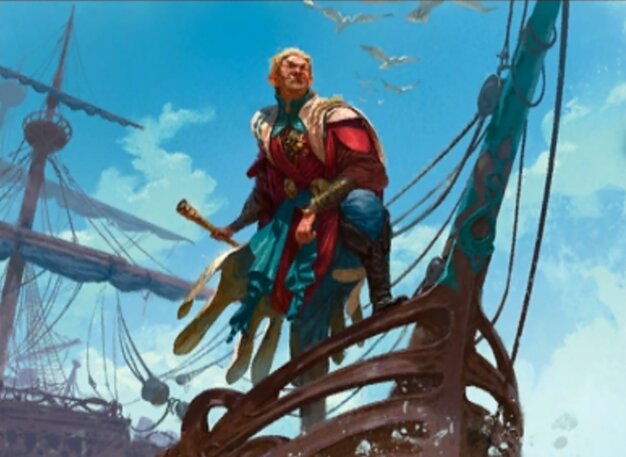 60 Cards
$664.06
15 Cards
$118.75
Rakdos Midrange
by DoggertQBones
Historic
Midrange
best of 3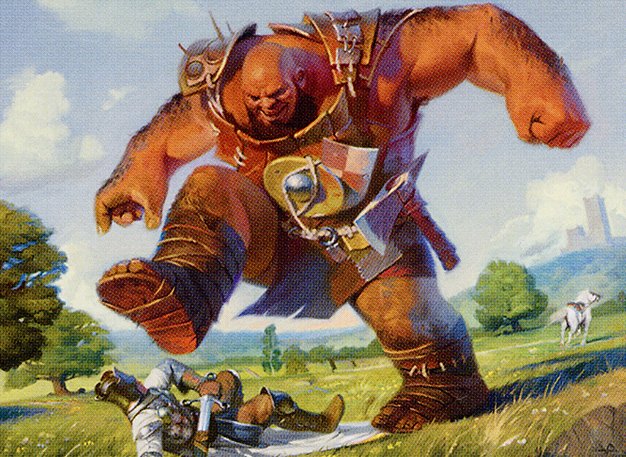 60 Cards
$833.2
15 Cards
$120.05
Coincidences are a funny thing. At pretty much the exact same time, Altheriax and I decided to pick up Historic Rakdos Midrange on a whim, and both started crushing with it. There was absolutely no coordination involved, and even though our lists have different premises, they look quite similar beyond that. Sure, we used the same base, but what are the odds? While this is definitely biased, from my perspective, this weeks winner for Historic has to be Rakdos Midrange.
I explained it in the article, and while Altheriax's list looks different, we both agreed on the same principle of why the deck is so good – consistency. This deck is extremely good at enacting its game plan over and over through the course of many games, and with how many filtering elements it has, it's not hard to see why. Your interaction does mostly the same thing, you have a bunch of ways to filter cards to find what you need, and when the dust settles, you can generally win with what you have left over. I wouldn't expect such a fair deck to perform well in the metagame, but the results don't lie as Altheriax and I have both had extremely good runs with it. I'm not going to attest to which one I think is better, both have their advantages, but if you're a midrange enjoyer, I would give this a go!
Mono Red Burn
Mono Red Burn
by DoggertQBones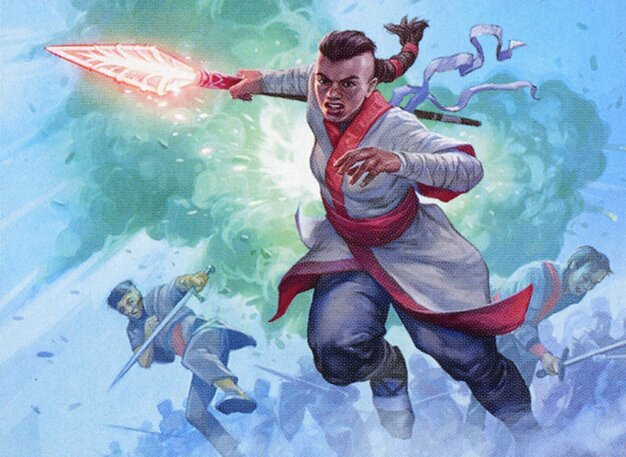 60 Cards
$125.86
15 Cards
$59.33
While I wouldn't say that Burn has had an amazing week or anything, I do want to highlight it as it seems to be performing well recently. Burn hasn't been a viable archetype in Historic for a long time, so seeing it get some love again is definitely nice! Despite Explorer Anthology II coming out some time ago, it seems that the impact of Eidolon of the Great Revel is now starting to be felt. While it did seem like an excellent counter to Goblin Trapfinder in particular, Historic has a lot of decks that are completely reliant on cheap cards, and if Eidolon can score a free 2-8 damage, that's obviously very much worth the card. While I still need to see some more results before thinking Burn is definitely back, looking at the metagame, I wouldn't be surprised if it can start to make a return. Just hope to not run into Rakdos Midrange players though, Sheoldred, the Apocalypse is one hell of a card!
Standard
While many of the major players are still solidified in Standard, there are two decks I would like to talk about!
Mono Red Aggro by KingHairy
Mono Red Aggro by KingHairy
by DoggertQBones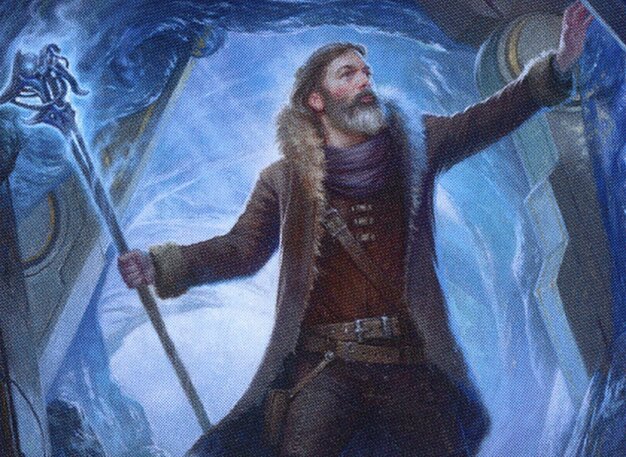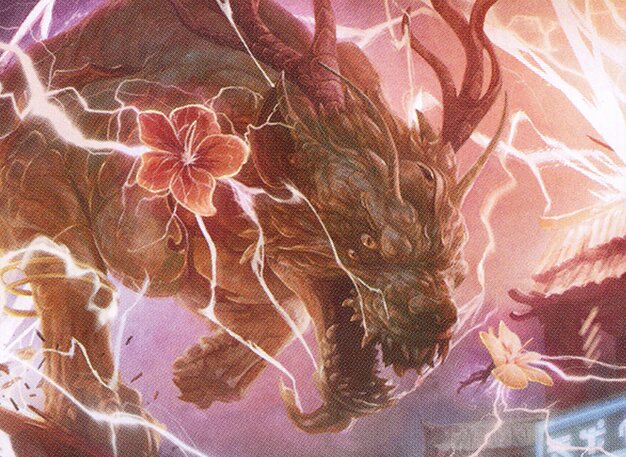 60 Cards
$59.02
15 Cards
$39.93
Phyrexia: All Will Be One is almost here, and yet there's still more innovation to be had in Standard! Monastery Swiftspear came out in November, and finally, after two or so months of it being legal, has finally seen a first place finish! To put it simply, this is just the natural evolution of a healthy metagame in action. It's not like someone finally found a good Mono Red shell after two months of attempts, the list is relatively stock, it's just that we're at a point where aggro decks can actually be playable again! With the release of The Brothers' War it was just all midrange decks all the way down, and since they only had to worry about beating each other and the occasional aggro deck, it was hard to break in with a new idea. However, ever since Izzet Artifacts, and to a lesser extent, Mono Blue tempo came around, it forced midrange decks to care about too many things, and as a result, people need to be cognizant of their deck building again!
I digress, I do like the look of this list a lot as it's just straight forward, get you dead ASAP list. I'm not sure if it's better than Soldiers, but having access to cheap removal to help contend with Soldiers seems like a solid place to be! Between this and the bigger Red lists, I'll be curious what wins out, but with Phyrexia: All Will Be One fast approaching, we may not even have time to find out!
Bant Midrange by xfile
Bant Midrange by xfile
by DoggertQBones
Standard
Midrange
best of 3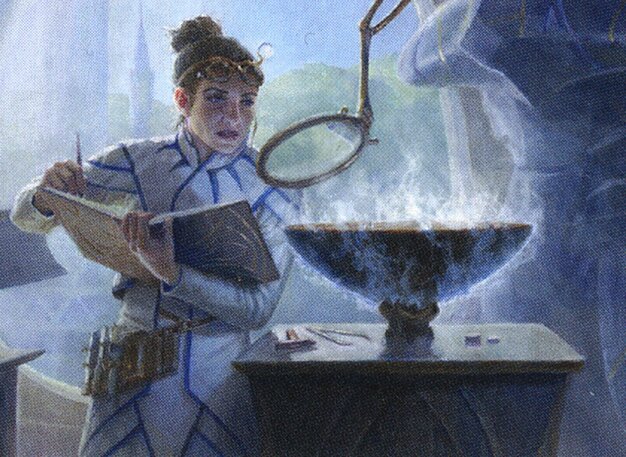 60 Cards
$446.98
15 Cards
$63.33
Much like Mono Red Burn in Historic, I'm not including this for much reason beyond looking to shout it out. This deck is weird, and I kind of love it. You have a good curve, reasonable interaction, and are playing good cards, what isn't to like? Bant is a weird color combination in Standard right now, despite being one of the supported colors, as it doesn't have Fable of the Mirror-Breaker. Yeah, that's really it. Esper was suffering the same fate for awhile, but at least they have access to Raffine, Scheming Seer which is a hell of a card. While not feeling in the same league of those two, Shanna, Purifying Blade is Bant's answer to having a broken three drop (beyond Wedding Announcement anyway), but I think Shanna just hasn't had its fair shake either. Considering you can convert any life gained and some mana into raw cards, that can add up very quickly and can allow you to absolutely bury opponents in card advantage if they fall even a bit behind. Is this deck going to catch on? Probably not, but I do love to see that, even now, people are still iterating!
End Step
That's the ninth week wrap up for The Brothers' War! It felt like there were more changes this week than many others, which is always exciting with a new set fast approaching! While most eyes will be on spoilers, I wonder what our community will come up with next week!
Thank you for reading!
Enjoy our content? Wish to support our work? Join our Premium community, get access to exclusive content, remove all advertisements, and more!