MTG Arena Meta Snapshot: The Brothers' War Week 8 – Aggros Time to Shine
Want to know how The Brothers' War has impacted Arena? Find out what DoggertQBones believes are the largest changes in Alchemy, Explorer, Historic, and of course, Standard after the eighth week of The Brothers' War!
Hello everyone! We're back with another week of the MTG Arena Meta Snapshot! While Standard is generally going to be the talk of the town, that doesn't mean there hasn't been an impact in other formats as well! To that end, I'll be giving a brief overview on the state of affairs, so to say, for each of the formats so you can be kept up to date on the newest trends! The first step to attacking a metagame is understanding it, so I'm hoping that this is helpful to those looking to get ahead of the competition! To that end, if you want to read last weeks, you can check out the link below!
For clarity's sake, I'll be going over each of MTG Arena's Constructed formats in alphabetical order – Alchemy, Explorer, Historic, then Standard for your convenience. Without further ado, let's dive right in!
Alchemy
Starting off our list, we have this week's premiere format! With the Qualifier Weekend being Alchemy, significantly more eyes are on the format now more than ever. That being said, I've been seeing a lot of experimentation and iteration, and while it's cool to see players seeing what's viable, if you're looking to win, I would look towards the current best decks.
Rakdos Anvil
RB Crucias Anvil
by Altheriax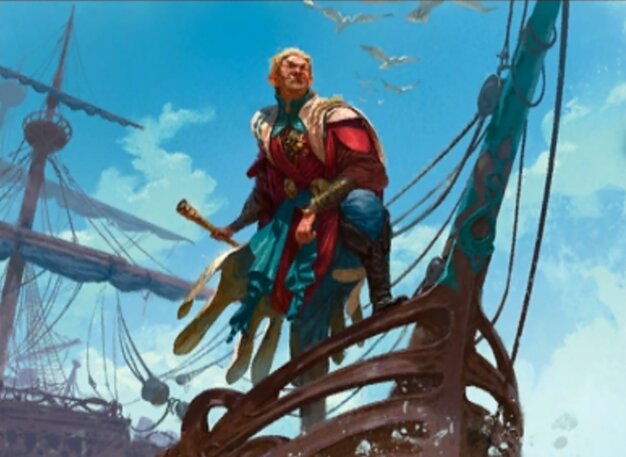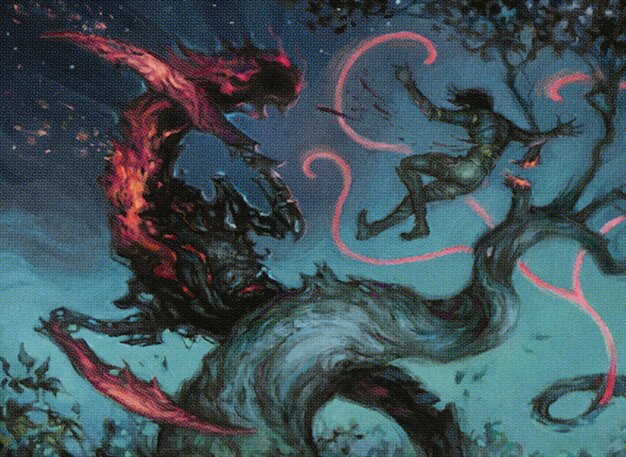 60 Cards
$219.3
15 Cards
$389.89
Rakdos Anvil has been the format's top dog for quite some time now, and with the amount of work Altheriax has put into the archetype, its not too surprising to see why. The deck is just consistency incarnate – you have so much card draw and selection that you can really sculpt your hand every single game, so if you know what you're going for, you can get there pretty much every time.
Furthermore, cards that would really punish Anvil like Divine Purge or Temporary Lockdown don't see play right now anyway which makes this a strong choice in that regard as well. Overall, as long as you have ample experience with the deck, this easily seems like the deck to beat for the event.
Mono Red Goblins
Mono Red Goblins
by MTG Arena Zone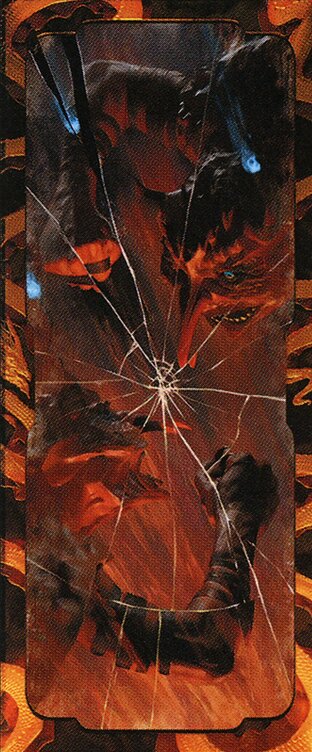 60 Cards
$118.95
15 Cards
$46.46
While Anvil is the deck to beat in Alchemy, there is one small hiccup with it – the deck is hard. There's a lot of card filtering so if you don't have a really strong idea of what you're doing, it can be very easy to prioritize the wrong cards and lose as a result. So what can we do about that? We avoid playing it!
Mono Red Goblins is around the same power level as Anvil, but it's substantially easier to play. Since you're mostly concerned with just curving out and pressuring the opponent's life total, Goblins is an excellent choice for those who don't have a lot of experience in the format. Furthermore, similarly to Anvil, players aren't playing many cards that punish going Goblins, so in both a general sense and a metagame sense, Goblins seems well positioned.
Explorer
There hasn't been too much mobility in Explorer this week as eyes shift to other formats, but despite that, there have been more changes than I would have anticipated!
Four Color Fires
4C Keruga Fires
by DoggertQBones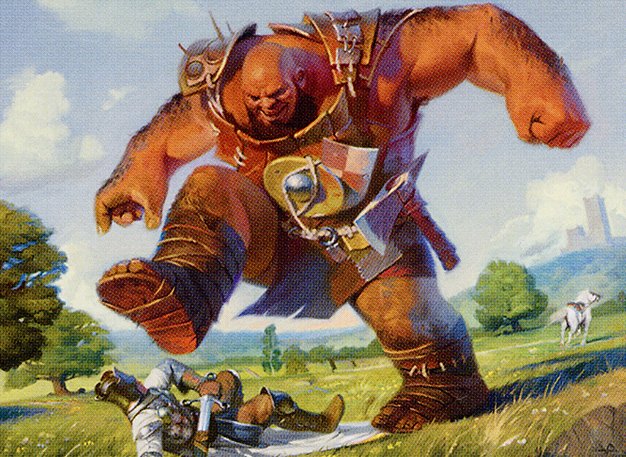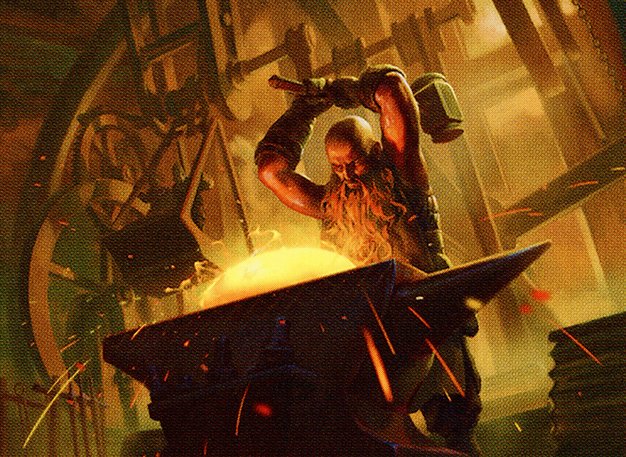 60 Cards
$551.9
15 Cards
$65.61
The biggest Cinderella story coming out of Explorer right now has to be Four Color Fires. It had one very hyped up weekend in Pioneer, did middling, then proceeded to die off as fast as it came into prominence. However, it seems that we're having the opposite showing in Explorer! Since that weekend, it seems that a few players were working on Fires to solid results, and now that the cat is out of the bag, it's been shooting up the rankings.
Realistically, I'm not the biggest fan of decks like these because they operate under a particular assumption – the metagame is going to look like what they need it to look like. Four Color Fires is not a generically good deck, it is a deck that does a powerful thing, but can't necessarily exist in a normal metagame. If things deviate too far from what they're targeting, they can be in trouble, and I've played enough decks like that in the past to now have a bad taste in my mouth. That being said, this deck does have a very strong game plan, so if you are facing the matchups you are prepared for, things can go really well, and if you face something you weren't suspecting but isn't actively bad for you, you can still be in good shape. It's very much a high risk / high reward deck choice, but for some people, that's how they like to play their magic!
Golgari Vehicles
Golgari Vehicles
by DoggertQBones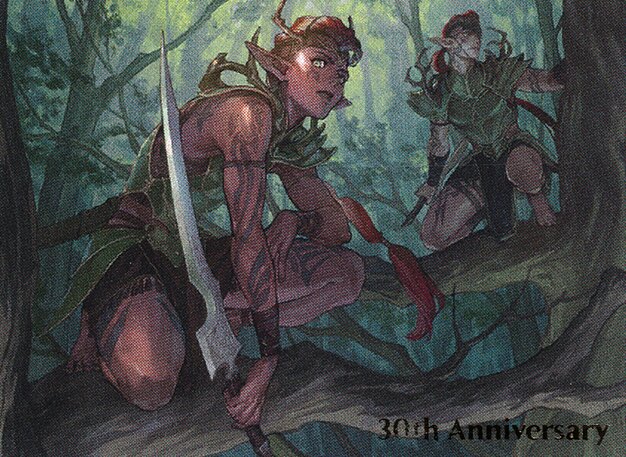 60 Cards
$337.74
15 Cards
$17.71
Last week I was talking about how many players were choosing decks that were generally good, but performed particularly well against creature decks. To that end, we've been seeing a huge uptick in Selesnya Angels and Gruul Vehicles as a result since both fit that category to a t. However, last weekend we saw a Pioneer deck that was the talk of the town!
Everyone is familiar with Gruul Vehicles, but one player went Golgari instead and got a top 8 in the Pioneer Challenge as a result. So why go Black over Red? Better interaction. Red is excellent in this deck as you get awesome cards like Bonecrusher Giant, Reckless Stormseeker, and The Akroan War which are all excellent options. However, for Golgari, you get access to Fatal Push, Thoughtseize, and Graveyard Trespasser. So the most obvious question is, what's better? Per usual, it depends.
I think the Gruul version is the "stronger" deck. Your card quality is higher on average and I think it fits the deck's plan more. However, for Golgari, your interaction is definitely better so you can help better shore up the matchups that may have been problematic for Gruul. Overall, I would say it's pretty metagame dependent on which option is better, and while I'm still leaning towards Gruul as my weapon of choice between the two, I would definitely keep an eye out on Golgari!
Historic
Like Explorer, there hasn't been too much happening in Historic as eyes are elsewhere, but unlike Explorer, there has been pretty little mobility in the tiers the past week. However, I do want to highlight two decks that have been overperforming this week for those who are looking to play Arena's eternal format!
Rakdos Goblins
Rakdos Goblins
by Altheriax
60 Cards
$398.3
15 Cards
$109.87
First up is probably no surprise for many, but we have Rakdos Goblins!
The case here is simple – this deck is just really, really good. You can be relatively fast, you're extremely grindy, your synergies are strong, your card quality is high, and you get to play Muxus, Goblin Grandee to absolutely obliterate any opponent on a good roll. What's not to like? Furthermore, with the rise of Mono Green Devotion into prominence, the metagame has changed a good deal moving away from interactive or extremely fast decks and more to midrange speed options. In metagames like that, Goblins can truly shine as it's really good at setting up early, keeping you alive, and then suddenly winning out of nowhere. Right now, despite a low play rate (which is business as usual for this deck for some reason), it's actually the highest win rate deck on Untapped, even more so than Rakdos Trapfinder! If that's not an endorsement for this deck, I don't know what is, so if you're a fan of Goblins, it seems like a great time to be playing it.
Rakdos Midrange
Rakdos Midrange
by DoggertQBones
Historic
Midrange
best of 3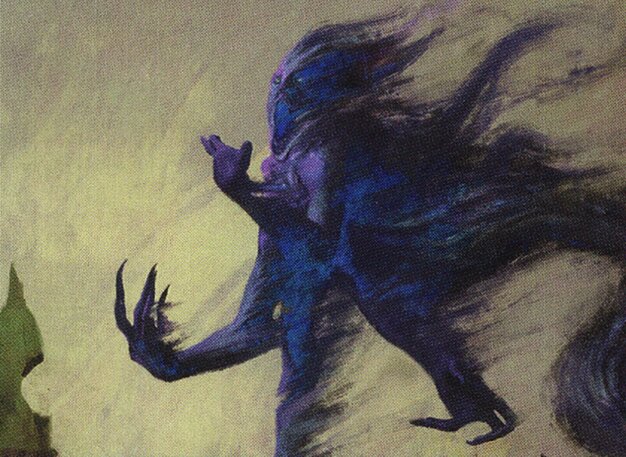 60 Cards
$765.72
15 Cards
$194.49
With Mono Green Devotion coming into prominence, many interactive decks like Izzet Phoenix faded away as the matchup against Mono Green was abysmal. However, what if we just needed to play a different style of interactive deck? While Rakdos has never been an abundantly popular deck in Historic, if it's good enough to fight Mono Green in Pioneer, it's definitely been good enough here! The combination of excellent interaction with excellent threats has made Rakdos extremely impressive to me and it feels so much better than many likely give it credit for. If you're a fan of midrange decks, I would highly recommend trying it out as the Historic version is leagues ahead of the Explorer version making this a super underrated option.
Standard
Finally, we reach Standard! Since the inception of Izzet Artifacts, the metagame has really started to undergo a transformation, and with this last weekend, we're seeing that come to fruition.
Azorius Soldiers
Azorius Soldiers
by DoggertQBones
Standard
Tribal
best of 3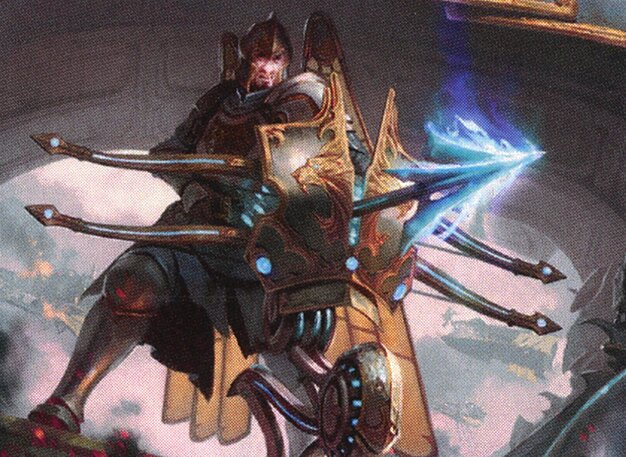 60 Cards
$100.12
15 Cards
$51.15
Far and away the highest performing deck of this week has to be Azorius Soldiers. Since The Brother's War came out, Soldiers has been a definitive main stay, but it's always been at the bottom of Tier 1 or even on the cusp of Tier 2 as the midrange decks were still rather effective against them. However, with Izzet Artifacts coming around (and to a lesser extent, Mono White Midrange), Midrange decks don't have the luxury of being perpetually good against aggro and the field anymore. Since Midrange decks were actually forced to *gasp* adapt, we're seeing that in action.
With Midrange now looking to target the go big decks in order to survive, Soldiers was able to come in, get right underneath them, and take the metagame by storm. This build in particular has been performing well as Zephyr Sentinel has quickly started to become a mainstay in the archetype. Between that, Resolute Reinforcements, and counterspells, the deck can play on the instant speed axis that can be extremely annoying for midrange decks to content with.
Like any good metagame cycle, Soldier's dominance should be short lived as players build to respect it again, but it's very exciting to see that deck choice is starting to look like it matters again!
Mono Red Aggro
Mono Red Aggro
by DoggertQBones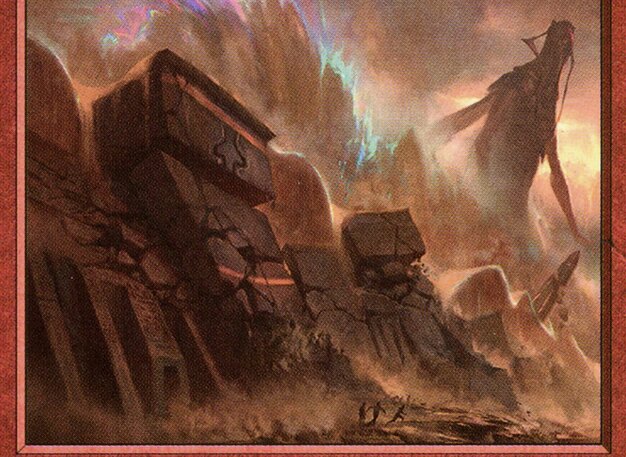 60 Cards
$75.22
15 Cards
$60.63
As a bonus shout out, I wanted to highlight this build of Mono Red Aggro which has been quietly performing well for weeks now. Personally, I don't really get how it's doing it, but I feel like every time I look at a Standard Challenge results, I see this list, or something similar to it, in 6th-8th place. Despite it looking like literally nobody else is ever playing it, it always finds a way to top 8 an event. Coincidence? Likely not, as it seems to be a pretty consistent deck. Either this has been a small and measured success for the archetype, or there may be more to it than meets the eye. I can't see how this would be a better choice than Soldiers, but you never know!
End Step
That's the eight week wrap up for The Brothers' War! This was definitely an exciting week as there have been a lot of changes in each one of Arena's Constructed formats giving every player something new to look forward to!
Thank you for reading!
Enjoy our content? Wish to support our work? Join our Premium community, get access to exclusive content, remove all advertisements, and more!