MTG Arena Meta Snapshot: The Brothers' War Week 7
Want to know what's happening on Arena? Find out what DoggertQBones believes are the largest changes in Alchemy, Explorer, Historic, and of course, Standard after the seventh week of The Brothers' War!
Hello everyone! We're back with another week of the MTG Arena Meta Snapshot! While Standard is generally going to be the talk of the town (although not this week, now it's Alchemy's time to shine), that doesn't mean there hasn't been an impact in other formats as well! To that end, I'll be giving a brief overview on the state of affairs, so to say, for each of the formats so you can be kept up to date on the newest trends! The first step to attacking a metagame is understanding it, so I'm hoping that this is helpful to those looking to get ahead of the competition! To that end, if you want to read last weeks, you can check out the link below!
For clarity's sake, I'll be going over each of MTG Arena's Constructed formats in alphabetical order – Alchemy, Explorer, Historic, then Standard for your convenience. Without further ado, let's dive right in!
Alchemy
Considering the next two weeks are going to be Alchemy focused, we better start talking about! For better or for worse, Alchemy has been profoundly unpopular with the community which makes it a mixed bag in terms of competitive events. On one hand, feeling compelled to play an unpopular format isn't the best. On the other hand, the format is extremely unexplored as so few people are attempting to innovate in it. Personally, I see Alchemy as an opportunity rather than a chore as there does seem to be a lot of interesting design space that's yet to be explored, and if you're really not a fan of Alchemy, we can take inspiration from those who are!
Bo1 Mono Red Aggro
Mono Red Aggro by MTGJoe
by DoggertQBones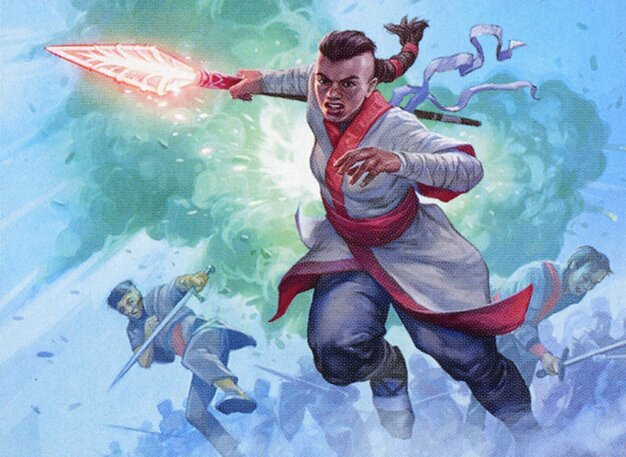 This week's Alchemy events are Bo1 focused, so we should talk about that first. This isn't too much of a shocker, but it seems that Mono Red Aggro is persisting as the best (or at a minimum, one of the best) decks for the format. With an extremely low curve, good reach, and excellent card quality, this is exactly the type of deck that's going to excel in a Bo1 environment. This deck is going to hit hard, hit fast, and run anyone over who isn't prepared to defend themselves extremely early on.
While Bo1 is this week's focus, I'd argue there isn't too much room to explore there. I'm going to play Mono Red, and I think it's in most people's best interest to do the same. Best of Three, on the other hand, is a whole different beast. Considering how little there is to go on, this is much more the Wild West. However, some pioneers have been delving into the format and I've been seeing a few people come to the same conclusion – Crucias, Titan of the Waves is really good.
My issue with it when I first saw the card is that it just seemed like a weaker Fable of the Mirror-Breaker. It has a similar ability to filter and produce Treasures, but removal is substantially better against it. How can it compete? Well, my oversight is that it doesn't have to! A worse Fable of the Mirror-Breaker is still, apparently, an extremely powerful card, and its helped two players have fantastic results.
Grixis Midrange
Mythic #12 Grixis Midrange by kiraiizo
by DoggertQBones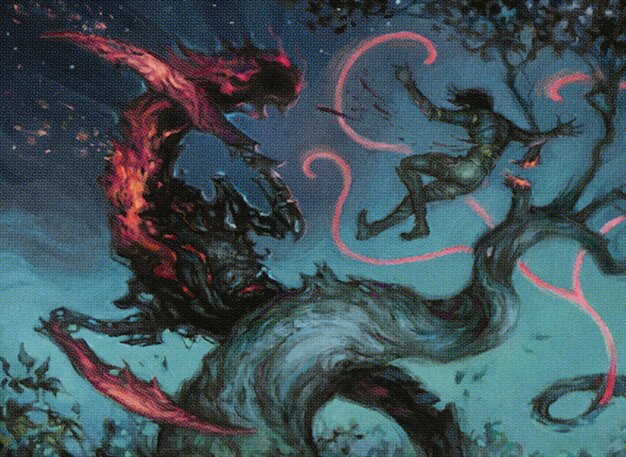 60 Cards
$431.16
15 Cards
$37.53
Rakdos Midrange was the best Alchemy deck at the beginning of the format, but fell out of favor as more cards were printed. However, much like Standard, it seems adding Blue to it may be the ticket to success! Playing an extremely fair game plan, this Grixis deck is looking to leverage superior card quality to overpower opponents.
Jund Reanimator
Jund Reanimator by Chris Botehlo
by DoggertQBones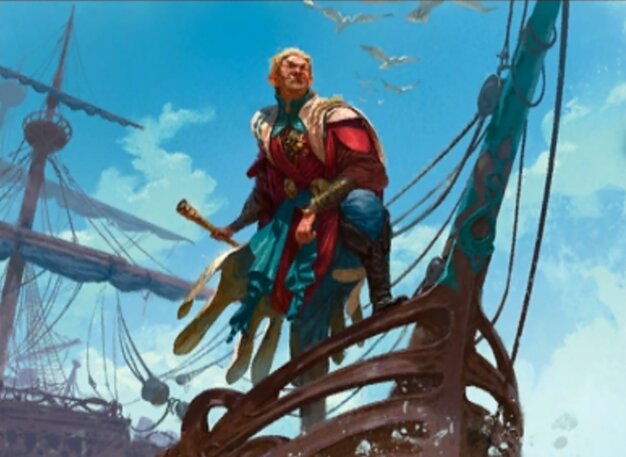 60 Cards
$285.94
15 Cards
$1
On the more unfair side of the spectrum, Chris Botelho has been using Crucias as a means of doing some nonsense! Being able to pitch reanimation targets and potentially find the reanimation itself is a pretty powerful play pattern, so between Fable and Crucias, the odds of you doing this on turn three is extremely high! Furthermore, since it seems that most Alchemy decks are playing relatively fair right now, going a bit more unfair could be a great way to go!
Explorer
Explorer Anthology II released a few weeks ago, and with it, we had a pretty big upheaval in Explorer. With Mono White Humans and Mono Green Devotion being a few of the top decks in Pioneer, it makes sense that they would do well in Explorer. However, unlike Pioneer, they aren't taking the top spots!
Selesnya Angels
Selesnya Angels
by DoggertQBones
60 Cards
$620
Sideboard
15 Cards
$51.67
Via Untapped, it seems that Angels is the top dog and it makes a lot of sense why. Right now, Explorer is unbelievably fair. Everyone is looking to do a proactive and fair thing, mostly creature related. What deck happens to be really good against creatures? Angels! Having huge bodies, life gain, and Flying is the perfect combination to put these creature decks in their place as most decks don't have recourse for them. Humans will struggle against Angels as they have so many good blockers and so much life gain, and how does Mono Green beat an early Righteous Valkyrie? While I don't expect this trend to persist, it does make sense that, for the time being, Angels is performing well.
Gruul Vehicles
Gruul Vehicles
by DoggertQBones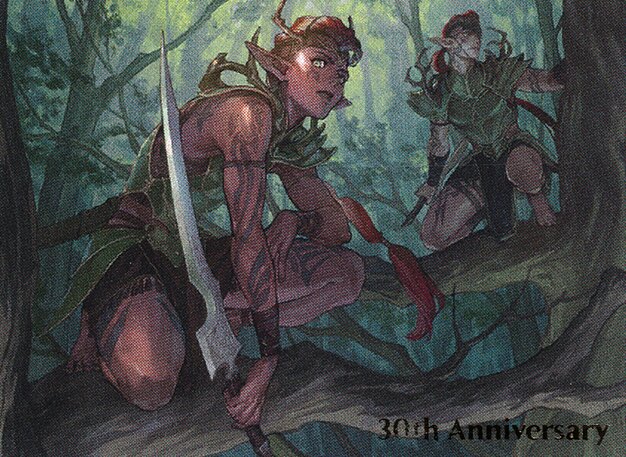 60 Cards
$320.54
15 Cards
$95.97
In a similar vein, Gruul Vehicles has been performing extremely well too! Why? Can you take a guess? Is it a proactive deck that's good against other fair strategies? You bet it is! Being able to curve out quickly into huge threats like The Akroan War, Esika's Chariot, or Skysovereign, Consul Flagship is a huge pain for most of these decks and most don't have the tools to consistently contend with it.
So, in conclusion, if you're looking to get an edge in Historic, make fighting completely fair a bad idea!
Historic
While the focus has mostly been on Explorer and Alchemy, Historic is the format that gets access to all the supplementary products making it no surprise that it's seeing a lot of changes as well. While the top decks have mostly stabilized, there have been a few that have been performing better than expectations!
Mono Green Elves
Mono Green Elves
by DoggertQBones
Historic
Tribal
best of 3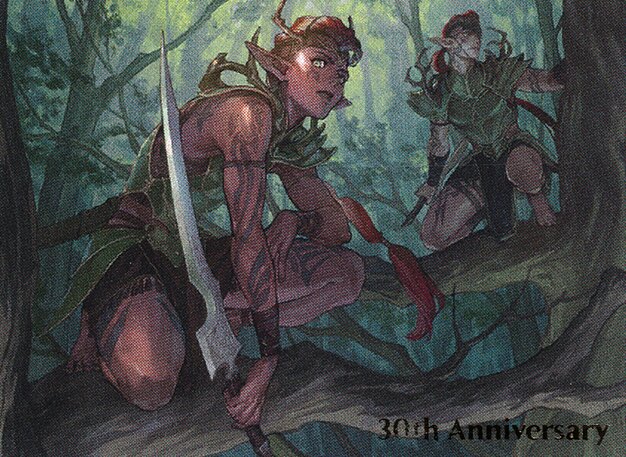 60 Cards
$343.84
Sideboard
15 Cards
$78.91
If this were Bo1, seeing Elves here wouldn't be much of a surprise. Elves excels in formats where people aren't interacting much with them so they can quickly flood the board, snowball, and kill quickly. So again, makes perfect sense in Bo1, but Bo3? How does that work? Well, there's two main factors contributing to Elves recent success. The first factor is that the deck is simply just very fast. Even if the opponent does have interaction, that doesn't at all mean that Elves just rolls over and dies. Elves loses to constant interaction or something big like a sweeper, not just one Fatal Push. In that vein though, the second reason I believe that ELves is performing so well is decks that play a lot of interaction aren't doing so hot right now. So why is that?
Mono Green Devotion
Mono Green Devotion
by DoggertQBones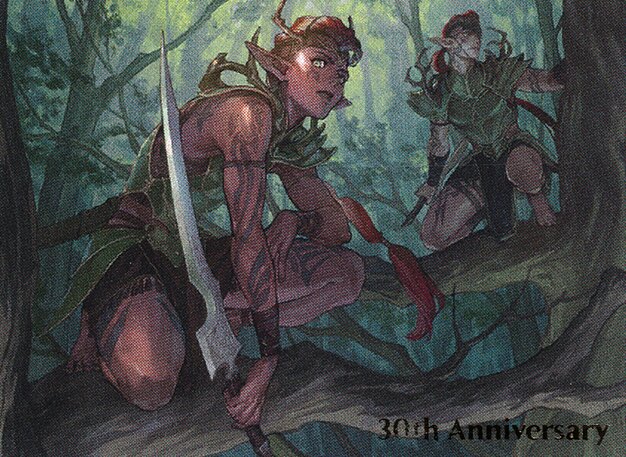 60 Cards
$398.2
15 Cards
$179.03
Oh. I was talking about Mono Green Devotion in Historic a few weeks ago, but I did not anticipate the popularity it would gain! It seems that once players remembered that Leyline of Abundance existed, that's all the reason to try this out. From both stats and personal experience, I can ensure one thing – this deck is really good. From blisteringly fast starts to powerful end games, this deck is a real pain for most decks to handle. Furthermore, the Karn package gives the deck a lot of flexibility and power, as if you have a lot of mana to work with, you're probably going to kill the opponent extremely quickly.
So circling back to Elves, how does this relate to the lack of removal? Well, have you tried playing Phoenix against this? It is embarrassing. Of course there are other strategies like Rakdos or Wizards that plays a good amount of removal and still seem strong, but those aren't insanely popular or anything. So while Mono Green is disincentivizing players from going hard on removal, Elves can have their time to shine. Furthermore, until players find a way to adjust to Mono Green, I suspect that it'll remain an extremely popular option.
Standard
For the first Snapshot, we actually have a pretty quick update on what's going on in Standard! Of course, if you want to see the whole Tier Lists as well, make sure to check out the links below.
Admittedly it's been a little tougher to gather data for this week as the Standard tournaments on MTGO haven't been getting published, but with enough sleuthing, I was able to find some exciting results!
Azorius Soldiers
Azorius Soldiers
by DoggertQBones
Standard
Tribal
best of 3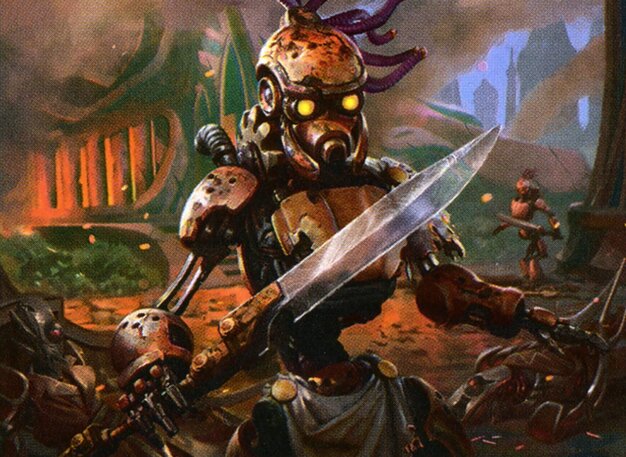 60 Cards
$124.2
15 Cards
$109.37
Just last week I was talking about how Izzet Artifacts was going to create huge changes in Standard's metagame, and it looks like we're already seeing the results of that! Since aggro is a tough matchup for Artifacts, the meta adjusted a bit, and Soldiers finally took down a tournament! This isn't too surprising as aggro had to have its day in the sun soon enough, and with Soldiers being the most promising of the aggro decks, it makes sense that this happened. So, if you're on the tournament scene, next week is going to be really interesting as it's a toss up to say if players will start immediately respecting aggressive strategies or keep the course and potentially get run over as the numbers of Soldiers will naturally increase. It will certainly be exciting to see!
Mono Black Aggro
Mono Black Aggro
by DoggertQBones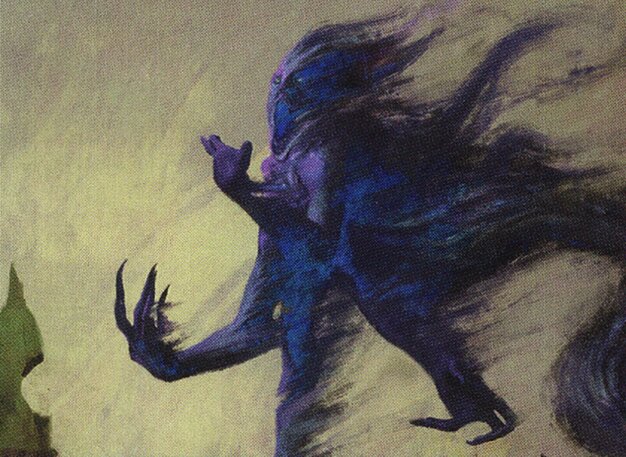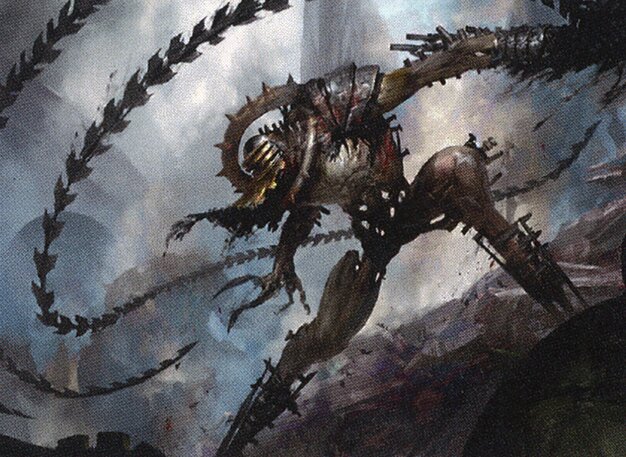 60 Cards
$226.76
Sideboard
15 Cards
$113.71
The second deck I wanted to talk about is one that has been bouncing up and down the rankings the past month – Mono Black Aggro. Mono Black looked good, bad, good, bad, and now good again, and that has everything to do with metagame shifts. Mono Black is powerful because it's a "go bigger" aggressive deck. You are less reliant on killing quickly, and more reliant on card quality and interaction to get across the finish line. So, when everyone is playing lower to the ground midrange, Mono Black looks to be a pretty bad option as pretty much everyone is doing what you do, but slightly bigger and slower, which is conventionally not at all where you want to be. However, if the metagame is less polarized and we're seeing a wider variety of archetypes, Mono Black can leverage its strengths better – being slightly bigger than aggro, but fast enough to punish slow decks.
Thankfully, due to the presence of Izzet Artifacts, we're finally seeing a true metagame cycle and I'm excited to see where that wheel will turn next week!
End Step
That's the seventh week wrap up for The Brothers' War! This was definitely the most exciting week yet as there have been a lot of changes in each one of Arena's Constructed formats giving every player something new to look forward to!
Thank you for reading!
Enjoy our content? Wish to support our work? Join our Premium community, get access to exclusive content, remove all advertisements, and more!