Hi! I am Vertyx, and I would like to welcome you to my Mythic Decks of the Week article for the first week of July 2023! I will go over the most interesting decks that made it to Mythic on MTG Arena last week. The ladder just got hit with a reset and this article will be full of decks that reached Mythic in the first week!
Historic Dimir Bowmasters Ring Control by Altheriax
UB Bowmasters Ring Control
by Altheriax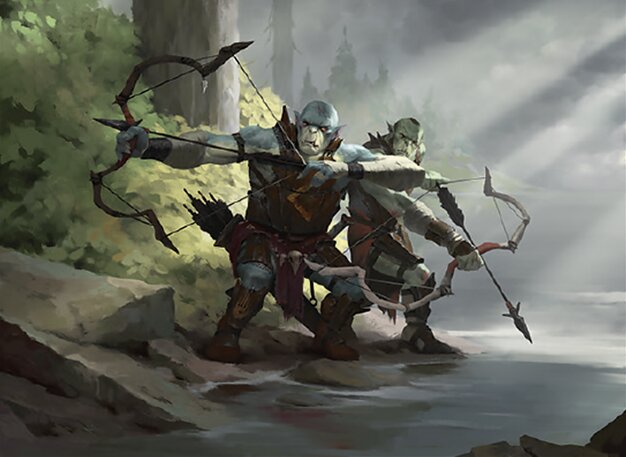 60 Cards
$784.46
15 Cards
$9.01
First one on the list is Historic Dimir Bowmasters Ring Control by our very own Altheriax.
People have started adapting to the meta full of The One Ring with their own deck creations and this deck is one of them! The meta is dominated with LTR cards especially The One Ring and this deck wants to make it the hardest they can for the opponents who registered this card.
This deck utilizes a Dimir Control shell that plays a lot of interaction so The One Ring won't resolve since its really hard to remove it. Even if it hits the battlefield this deck also has 3 Brazen Borrower and 4 Orcish Bowmasters which also make it hard for The One Ring to do anything productive. Of course, if the opponent doesn't have The One Ring (which is very rare) the deck still has a strong shell full of counterspells and removal which make it hard for the opponent and their threats either them being on aggro, midrange, combo or the mirror!
This deck slots well into the meta since it has a lot of answers to all the popular LTR cards that we see in almost every deck right now and it proves that even more with its #1 Mythic finish! If you want to look more into this deck go check out the premium guide on it written on our site!
Historic Naya Hammer Belt by sharkudi
Naya Hammer Blade by sharkudi
by Vertyx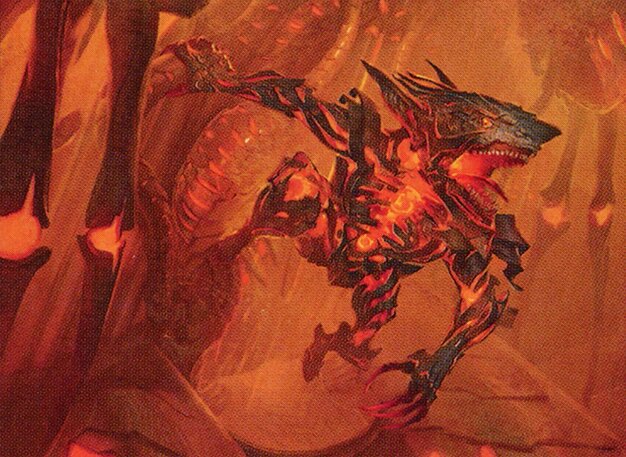 60 Cards
$424.76
1 Cards
$1.79
Second one on the list is Historic Naya Hammer Belt by sharkudi!
This deck originates from a modern archetype that is probably familiar to a lot of you! This archetype is called Hammer Time! This deck is basically a ported version of the modern deck to Historic! This deck is all in on equipping its creatures with equipment that grant huge stats (Colossus Hammer and Belt of Giant Strength) and then finishing the opponent in one or two lethal swings!
You got your equipments but you also need a way to equip them cheap! For that this deck plays 4 copies of Kemba's Outfitter which lets you equip them for only 1 generic mana, 4 copies of Sigarda's Aid which lets you equip for free and also gives the equipment flash, 4 copies of Resolute Strike which lets you attach an equip to a warrior and at last 2 copies of Kemba, Kha Enduring!
As you have read, this deck has a lot of ways to equip its creatures. If you have a hard time getting to your equips you also have 4 copies of Fighter Class which lets you tutor for them! when it comes to killing in one turn you can connect with Cacophony Scamp with one equipment attached to it and then sacrifice it to finish the opponent or you can also equip a creature with Colossus Hammer and then get an equip from Belt of Giant Strength for free and swing with a lethal 20/20!
As you have seen, this deck has a lot of synergies going on! If the opponent doesn't interact in the early game this deck can win as soon as turn 2 which is huge since some decks don't even get a chance to interact on the draw! If you like fast games this deck is the one I would recommend giving a try!
Standard Golgari Midrange by previsioni_del_tempo
Golgari Midrange by previsioni_del_tempo
by Vertyx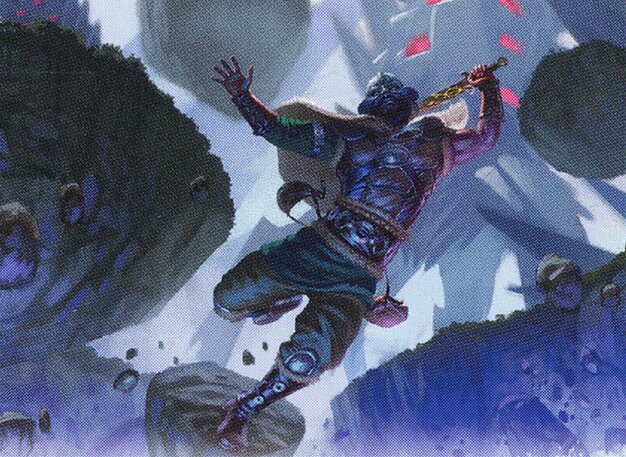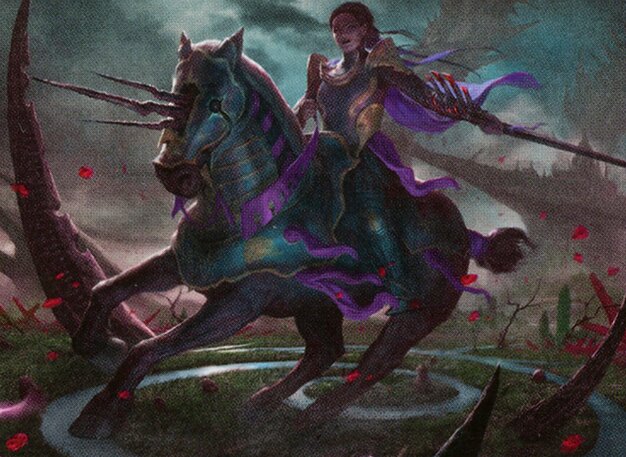 60 Cards
$599.16
15 Cards
$23.37
Lets move into Standard now to take a look at Golgari Midrange by previsioni_del_tempo!
Golgari Midrange has not been a contender in the format for a long time because before bans other midrange decks were way better (especially Rakdos and Grixis) so it did not have a place to slot itself in. But now that most of the broken cards from those decks got banned this deck got a chance to shine and has already been shoving results on various platforms! Golgari has always been the "premiere" color combination for midrange decks so it naturally has the card design and playstyle to be a strong midrange deck.
As every strong midrange deck, this one also plays powerful creature threats that are also able to 2 for 1 the opponent most of the time! Those include Graveyard Trespasser, Glissa Sunslayer and Doomskar Warrior which are all strong midrange threats since they are able to give a 2 for 1 advantage for the pilot which midrange decks want! To make it easier for the creatures to generate value by connecting the deck also plays a bunch of removal spells and 4 copies of Liliana of the Veil as a strong disruption planeswalker so it doesn't make it easy for the opponent!
Standard Gruul Aggro by alezhx
Gruul Aggro BO1 by alezhx – #33 Mythic – July 2023 Ranked
by alezhx
Another Standard deck! This one is Best-of-1 Gruul Aggro by alezhx!
Instead of playing a traditional Mono-Red approach to this archetype this pilot chose to also add green to it and create a +1/+1 counters subtheme in the deck! This deck plays a bunch of cheap creatures that present a fast clock which has to be answered quickly by the opponent. A lot of these creatures are also able to grow themselves or other creatures so it makes the combat more beneficial for the pilot when the opponent presents blockers!
Those can include Reckless Stormseeker which pumps a creature and also gives it haste which is huge for this archetype, Voladren Thrillseeker which is able to make a creature bigger and if needed also fling it to potentially finish the opponent and Halana and Alena, Partners which are able to put a lot of counters on your creatures to make them bigger!
All of the threats are strong on their own and can get through various combat situations thanks to its "pumping" abilities but if it wasn't enough this deck also has 3 copies of Ozolith, the Shattered Spire which supports this subtheme even more! An interesting approach to the archetype that goes all in on combat tricks to make the combat a nightmare for the opponent!
Standard Bant Control by kalkbacken
Bant Control by kalkbacken
by Vertyx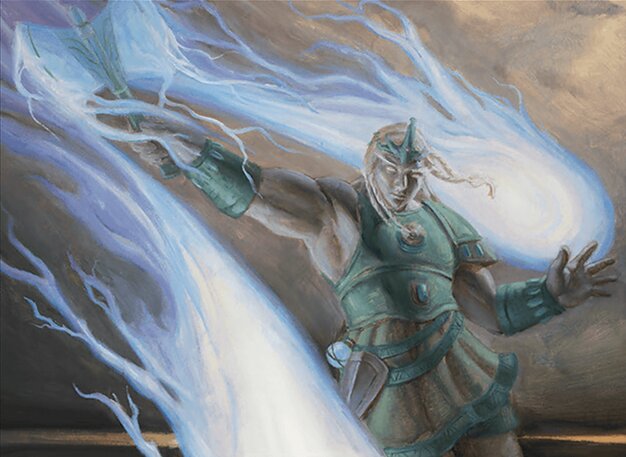 52 Cards
$318.7
15 Cards
$63.67
The last standard deck for this week is Bant Control by kalkbacken!
Control has been getting really popular in standard recently but in different color combinations (especially Esper) but this pilot chose to give Bant a try as it offers a slightly different approach to the control archetype! If we compare it to Esper this deck cuts on premium black removal and instead plays green for 4 copies of Herd Migration which gives this deck a much faster way to finish the game compared to Esper and in need it also acts as a mana source. The 2 other green cards are Shigeki, Jukai Visionary and Colossal Skyturtle which both of them can return cards from your graveyard and the turtle also serving as a bounce effect or a strong threat!
The White and Blue spells look somewhat similar to Esper consisting of a bunch of counterspells, removal and boardwipes to get the battlefield under control which basically every control deck wants to do so its not anything special. If you don't like control decks that have no win cons and rather want to finish the game fast I recommend giving this deck a try!
Alchemy 5 Color Legends by epicgerardo – Alchemy Event (7-1)
5c Legends by epicgerardo
by Vertyx
60 Cards
$226.49
7 Cards
$28.47
Now lets move to 2 decks that did not reach mythic but instead had a good record in events! they looked cool so i chose to include them for that reason. The first one is Alchemy 5 Color Legends by epicgerardo that went 7-1 in an Alchemy Event!
This deck goes all in on Multicolor legendary creatures with powerful abilities to overwhelm the opponent in value! Good example of what this deck can do is turn 1 Delighted Halfling, turn 2 Gwenna, Eyes of Gaea, turn 3 Aragorn, the Uniter and Hajar, loyal bodyguard + deal 10 damage that turn thanks to Gwenna + Aragorn and then turn 4 cast Jodah, the Unifier and swing out for lethal with huge creatures thanks to the buff from Jodah!
This deck has a lot of synergies and interactions which if they don't get answered steal the game really fast. Every creature in this deck has a relevant ability making it curve out really well! This deck looks really cool and I advice you to try it if you want to have fun!
Explorer Mono-Blue Mill by JammerSoul
Mono-Blue Mill by JammerSoul
by Vertyx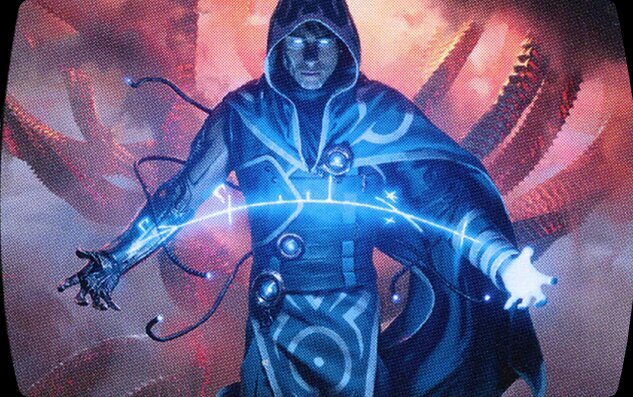 The second event deck and also the last deck is Explorer Mono-Blue Mill by JammerSoul that went 7-2 in an Explorer Event!
As the name suggest this deck goes all in on the mill plan! Almost every card in this deck is able to mill your opponent to achieve victory thanks to the opponent having an empty library! The deck stays in blue colors to be the most consistent it can get so its able to cast its spells with ease as long as you hit your lands. Blue always had the strongest mill cards but the archetype has recently gotten 2 strong new additions which are Tasha's Hideous Laughter which can win the game on its own when paired against the right deck and Jace, the Perfected Mind which acts both as a card advantage engine and a mill card when needed!
With the addition of the new cards already mentioned above this archetype got way stronger than it was before and can make the game really tough when paired against the right matchups!
Thats it for today, stay tuned for the next weeks article about the mythic decks of the week! Thanks for reading the article, I hope you enjoyed it and see you soon!