Phyrexia: All Will Be One Day 1 Meta and Deck Highlights
Curious about what some players have been playing Day 1? Find out the six Standard decklists that DoggertQBones scoured the community for and why he likes the look of them!
Hello everyone! With Phyrexia: All Will Be One out, everyone is rushing to try out new strategies to see what sweet decks can rise to the top! While I have already tried a bunch of Standard decks that I've been happy with, I want to highlight the decks from our community that look particularly sweet coming out of the first day.
We have a lot of different decks to already choose from, and this is just from the short list of what I've found. This Standard is already looking super promising, though the early meta is likely to coalesce around pre-existing archetypes and popular decks trying out the new cards while we still can. So without further ado, let's take a look at what streamers have come up with so far!
Jund Midrange by crokeyz
Jund Midrange by crokeyz
by DoggertQBones
Standard
Midrange
best of 3
60 Cards
$534.06
15 Cards
$55.65
We have to start off with one of the most iconic streamers in the MTG space with his most iconic deck – Junda. Crokeyz is a Jund aficionado, so it's no real surprise that this first deck he looked to brew up was a Jund Midrange deck! While the overall construction of the deck is reasonably standard for a midrange deck, it wouldn't be a crokeyz deck if there weren't some interesting options put in there.
One of the biggest standouts to me in the deck is Tyvar, Jubilant Brawler. While I mostly pegged it for a card for decks with mana dorks, crokeyz is utilizing it for the other powerful activated abilities in the deck, namely Bloodtithe Harvester and Reflections of Kiki-Jiki. Furthermore, being able to reanimate a Bloodtithe Harvester as a -2 gives Tyvar inherent protection which initially wasn't part of its kit as you bring Harvester back and can sacrifice it immediately.
Another extremely interesting inclusion for this list is the two of Vindictive Flamestoker. Where most players saw a tempo or burn card, crokeyz saw midrange refuel engine. Much in the same way as Ox of Agonas was strong in midrange decks, Flamestoker can come down later in the game, and then after a few spells, can easily refuel your hand with the activated ability. Better yet, if you happen to draw this early, the opponent will be forced to kill it lest you have the ability to activate it for an extremely low price!
The final new card making an appearance in this deck is one I've talked about at length already – Glissa Sunslayer.
This one isn't a surprise so much as a draw to the Jund colors in Standard as I believe Glissa is quite busted! It does so many things if you connect with the opponent and is unbeatable in combat, what more can you ask for!
With the strength of the new cards, Jund looks poised to certainly come back into the Standard meta!
Golgari Toxic by byna94
Golgari Toxic by byna94
by DoggertQBones
Standard
Midrange
best of 1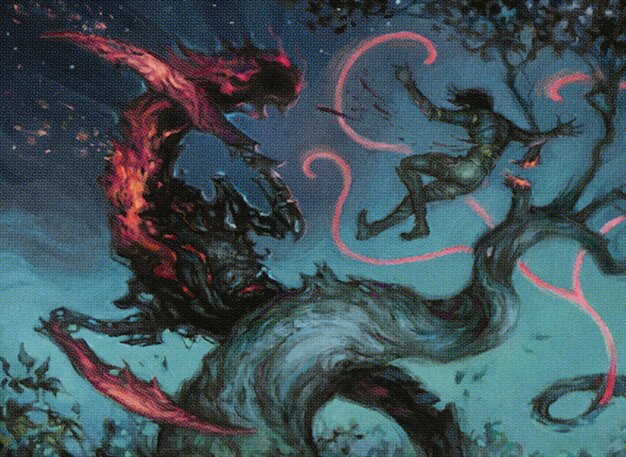 While most of the community opted for Dimir, Simic, or Selesnya for their Toxic builds, byna94 had other plans! I was surprised to see Golgari as Toxic colors since it seemed split between the established paradigm of Green/White being the Toxic colors and Blue/Black being the Proliferate colors, but this deck looks quite strong none the less!
For the Toxic cards, we have everyone we would expect. Despite it not being utilized as a combo card like the other lists, Venerated Rotpriest is still an excellent card overall. A one mana Toxic one creature, it punishes the opponent for interacting by giving them a Poision counter, so they'll have to think twice about killing your stuff! An underappreciated one drop for Toxic, Bilious Skulldweller doesn't have the fancy text of Rotpriest, but it does have Deathtouch making it a real pain in combat. Finally, we of course have Bloated Contaminator which hits like a truck whether you're going for a Toxic win or a normal win! While not a Toxic card implicitly, Drown in Ichor functions as a solid removal spell that can also creep that poison counter closer to ten.
Now what makes this deck so interesting is that's the end of the Toxic package! The whole deck isn't built around it like all the others, it's just another way to win. Looking at the other half of the deck, you'd be hard pressed to know this was even a Toxic deck, but that's the exact reason this list may be way ahead of its time. I would not be surprised if we learned that going all in on Toxic was unnecessary down the road and just having good cards that happen to have Toxic on them is a very legitimate game plan. Personally, I'm very interested to see if byna94 is onto something!
Gruul Aggro by Rapsolo
Gruul Aggro by Rapsolo
by DoggertQBones
One of the most logical decks to build with Phyrexia: All Will Be One coming out, Rapsolo wasted no time trying out a deck that looks extremely promising – Gruul Aggro. While Gruul, and Green in general, has had a rough time in Standard, Phyrexia looks extremely poised to turn that around.
First off, having a new one drop in Evolving Adaptive is a huge pickup from the set. While a strictly worse Experiment One, having a scaling one drop that stays relevant as the game progresses while still being strong early is a big pick up.
Second, playing Bloated Contaminator not as a Toxic card, but a 4/4 Trample that can grow creatures you have with +1/+1 counters on them is another tremendous pickup. Generally, three mana 4/4s have some downside associated with them as it's such a strong stat line, but this time around, we're only looking at upside!
Weirdly enough, Phyrexia didn't provide Gruul with one three mana 4/4 with no downsides, but two! While Contaminator gets to do its thing for free, Migloz, Maze Crusher gets stronger abilities, albeit at a small price. Having your aggressive creature equipped with so many relevant abilities will make combat a nightmare for the opponent as they have to constantly worry about everything you can do with it. Better yet, Migloz gets value outside of combat as well since you can pay three mana and three oil counters to get a Naturalize!
While these cards are obviously excellent, it's how they work with the rest of the deck that makes it so scary. Gruul looked like patchwork before this set as it had some good one mana plays, great two mana plays, great four mana plays, and some +1/+1 counter synergies mixed in there, but the deck was far from cohesive. With these three new inclusions, Gruul got exactly what it's looking for and I would be shocked if some iteration of Gruul didn't end up as a higher tier option!
Dimir Tempo by AfterOfficeTTV
Dimir Kaito by AfterOfficeTTV
by DoggertQBones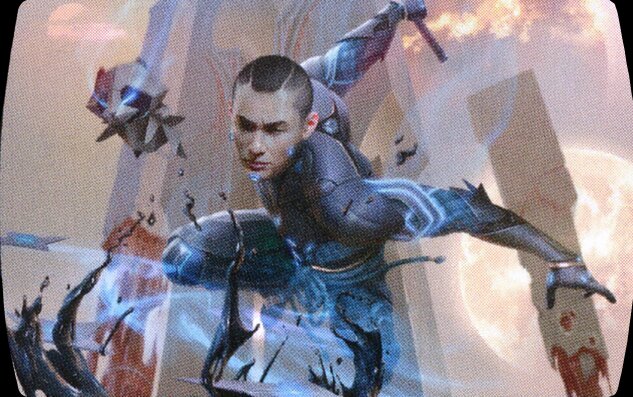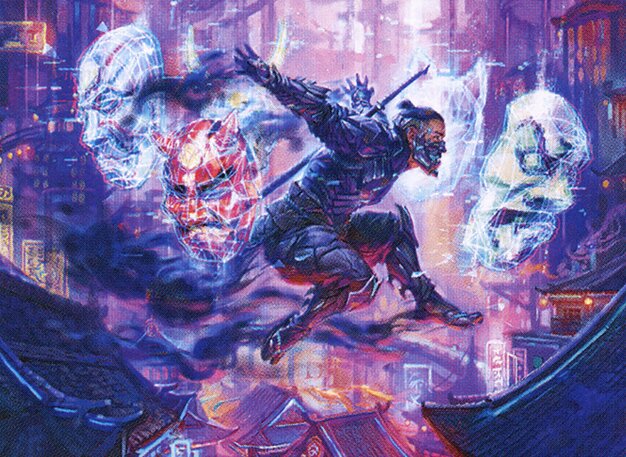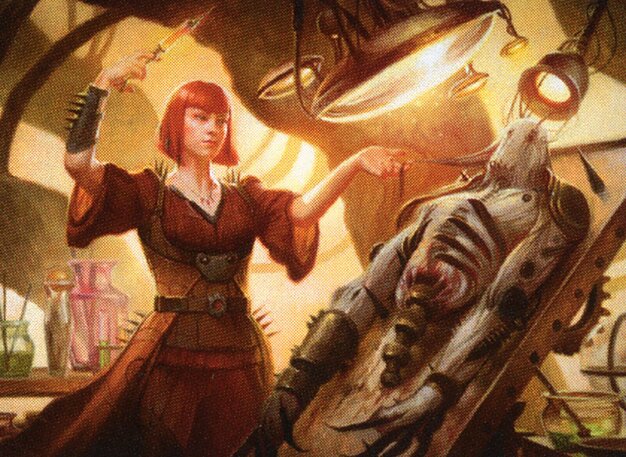 60 Cards
$417.92
15 Cards
$22.85
What makes Magic so amazing is how different players view a card pool and what they can build with it. Despite my many passes through the set, not once did I consider making a Dimir Tempo deck centered around Kaito, Dancing Shadow! Of course, it's not like Kaito isn't good enough to build around – this card is extremely powerful! As a normal planeswalker, having a +1 that protects itself and lets you be aggressive, a 0 that draws cards, and a -2 that makes a strong token would be perfectly serviceable. However, if you're willing to bounce one of your creatures if it connects with the opponent, you get to use loyalty twice! That's a pretty rare occurrence for a planeswalker and potentially drawing multiple cards or locking down multiple threats is really powerful for any strategy.
In that vein, AfterOffice went all in with making Kaito as strong as possible. He has a really lean curve of 8 one drops, 6 two drops, 8 three drops, and a few Sheoldred, the Apocalypse to round out the main threats. This deck is looking to get on the board early, disrupt the opponent a few times with cheap interaction, and then get insane value off of your attacks whether it's from the Kaito, Dancing Shadow or the four Gix, Yawgmoth Praetor. What's so clever about this list is that it has the strengths of the Mono Blue tempo decks of old without the same weakness.
Mono Blue in the past was super reliant on one mana draw enchantments like Curiosity to get your card advantage, so if the opponent is ever able to kill that creature, you can be put massively behind. Furthermore, Mono Blue begets counterspells, but not removal. The opponent landing a scary threat can easily mean your demise. Dimir gets around both of these issues as for starters, the cards that draw you cards are individually powerful cards that won't lead you to being blown out, and second, you have Black for removal!
Considering all the two ofs, this deck is definitely still in the discovery phase, but considering how powerful Kaito is, I wouldn't be surprised to see something very similar to this beating me up soon.
Poison Ivy by UMotivoMTG
Poison Ivy by UMotivoMTG
by DoggertQBones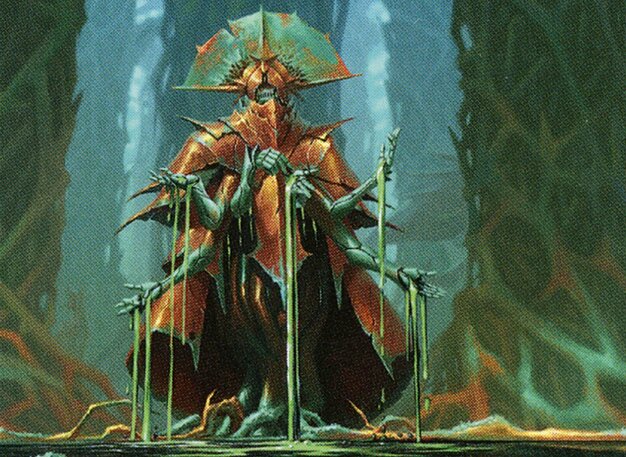 Speaking of Mono Blue decks of old, Poison Ivey was one of the most hyped decks going into Phyrexia between the powerful synergy between Venerated Rotpriest and Ivy, Gleeful Spellthief, but UMotivoMTG took this deck a different direction than the others!
Before I dive into the differences of this list versus other Ivy lists, let's talk similarities.
Between nearly all of the lists, the creature package remains the same – four Venerated Rotpriest, Stormchaser Drake, Ivy, Gleeful Spellthief, and Bloated Contaminator. Rotpriest is the star of this deck as the whole concept behind this deck is getting Rotpriest out as well as an Ivey or Drake, and start targetting your stuff in order to accrue poison counters for the opponent. Contaminator is here as, unsurprisingly, it's just a great card. To help insulate those threats, lists are using Tyvar's Stand and Tamiyo's Safekeeping to not only work well with Rotpriest, but also make it extremely difficult for the opponent to interact with your creatures. These are the same facets I've seen in nearly every list, but the spin UMotivoMTG took is with the draw auras!
Something I didn't initially realize with Ivy, Gleeful Spellthief and Stormchaser Drake is that their abilities trigger when they are targeted by a spell, not instant or sorcery. That seems like a small distinction, but what that turns into is that Auras can get copied by Ivey or you immediately draw a card with Drake! I learned this the hard way when I had a slow start today against a player playing something similar to this, and my opponent went Rotpriest, Ivey, double Combat Research hold up protection on the play! Safe to say, I got obliterated that game.
Considering this is one of the most hyped decks, I'm sure this list is going to quickly evolve to find what the best combination of cards are, and knowing what I know now, I would be pretty surprised if Auras were not a part of it!
Atraxa Reanimator by TheOneJame
Atraxa Reanimator by TheOneJame
by DoggertQBones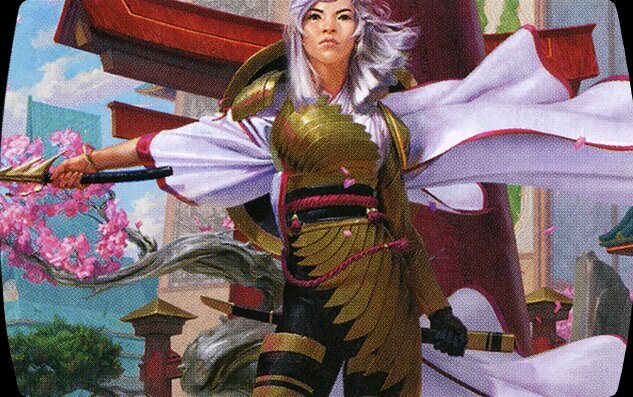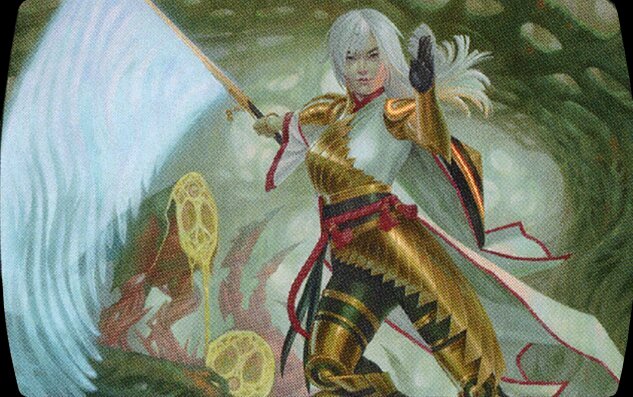 For the final highlight of the article, we have a deck that TheOneJame built around what is easily Phyrexia's sweetest card – Atraxa, Grand Unifier!
While I named it Reanimator, this deck looks much more like a normal midrange deck until you reach the top end. You have pretty normal inclusions for a White midrange deck – The Wandering Emperor, Depopulate, Wedding Announcement, and The Restoration of Eiganjo, but from there, the entire deck transforms. All these cards are to help establish a consistent game plan for the deck should you draw your payoffs in a bad order, but the real prize here is Spirit-Sister's Call.
Spirit-Sister's Call is an extremely interesting card that has really yet to see main stream play due to how weird it is. It's a card that can reward you for playing a lot of cards of one type, but conversely, also work if you wanted to heavily diversify what card type you were playing. Know what card really likes you playing with a bunch of different card types? Atraxa, Grand Unifier. How this deck works is that you'll play a normal game early on using cards like Raffine's Informant, Shigeki, Jukai Visionary, Faithful Mending, and The Restoration of EIganjo to start dumping powerful cards in your graveyard early. Then, once you find your Spirit-Sister's Call, you can start going nuts. In particular, Courier's Briefcase is busted with Call as it provides an artifact and a creature to sacrifice to it. Whether you're looking to cheat in an Atraxa, Grand Unifier ahead of schedule, bringing back your Argentum Manticore with the case itself, or just using it as ramp, this card pulls a lot of weight here.
Of course, what's the point of jumping through all these hoops if the payoff isn't worth it? Considering this deck has at least four cards in seven different card types, I'm envisioning that Atraxa is likely drawing minimum three cards, but probably more like four or five on entry. A seven mana 7/7 Flying, Lifelink, Deathtouch, Vigilance that draws 4-5 cards on entry? Seems alright.
End Step
These are the streamer deck highlights for the first day of Phyrexia: All Will Be One!
Have other ideas and want to discuss or share them? Be sure to join our Discord!
Thanks for reading!
Enjoy our content? Wish to support our work? Join our Premium community, get access to exclusive content, remove all advertisements, and more!