Pioneer Metagame Snapshot and Tier List Update – June 25, 2022
The best decks in Magic: The Gathering's Pioneer format, what to watch out for, and our recommendations.
Overview
With the banning of Winota, Joiner of Forces and Expressive Iteration, we've somewhat rewound time a little bit in Pioneer.
Before Winota was dominating, Mono Green Karn was running the Pioneer streets and decks like Mono Blue Spirits and Mono Red Aggro looked to punish the powerful ramp deck. Decks like Azorius Control and Rakdos Midrange looked to prey on the rest of the metagame, while having a difficult time answering Karn and often found themselves in top 8 of MTGO Challenges or even winning them if they landed on the correct side of the bracket.
Now with Izzet decks of all flavors weakened and Winota ousted, we've circled back to this same rock-paper-scissors style metagame with Mono Green leading the way.
As always, you can check out the full metagame data and tier list over at MTG Meta.
---
Events
This week, there was a lack of Pioneer events online, given the 20th anniversary of Magic Online events took quite a toll on the overall competitive player base. Not much changed from the large weekend of events we had previously with the NRG $5,000 Trial and the Magic Online Championship Showcase Challenge alongside the usual Magic Online Challenges.
So, with the metagame seemingly locked up towards the top tables, let's dive into these decks you'll need to know for any upcoming Pioneer events!
---
Tier 1 Decks
These are your top format contenders. I'm not much of a betting man, but if I were, these would be my safe bets for decks that appear in the top 8 for sure, have several copies in the top 16 of challenges, and are the odds-on favorites to lift the trophy.
Due to the nature of variance and adaptation in Magic, these decks will sometimes fall short of the winner's circle, but they will – baring any major metagame shakeups or bans, sit at the top tables and put-up top tier results.
Mono Green Karn
Powered by
vs
5c enigmatic incarnation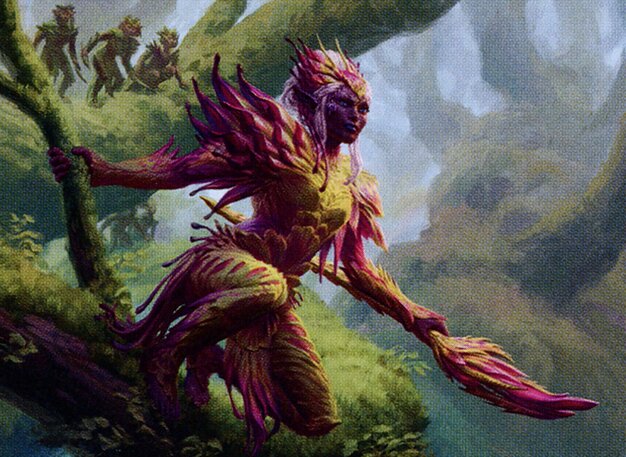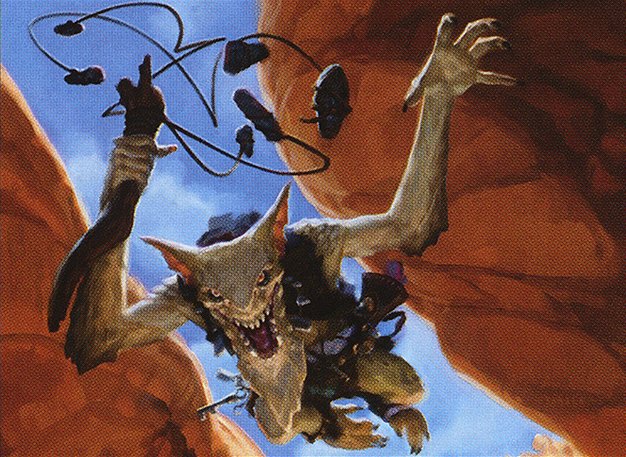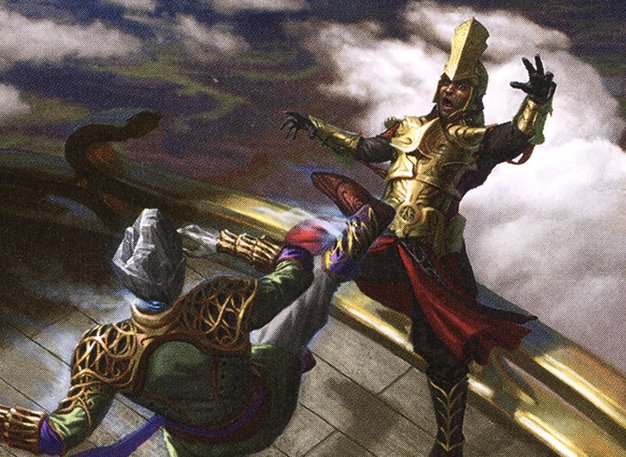 Key Cards
Mono Green Karn returns to the top of the tables after the banning of Winota, Joiner of Forces. While Expressive Iteration also ate a ban, the decks playing it were not what was holding green down. With a dominating performance the past few weekends, we will need to see some other deck rise to the challenge of dethroning the current best deck in Pioneer.
This ramp deck is the same as before but has now added in a few new pieces of technology in the sideboard in Skylasher and The Chain Veil to make comboing easier with Kiora, Behemoth Beckoner and Karn, the Great Creator. The next best decks in the format are also the top decks into Mono Green and can attack the various other decks in the format.
For this next week, if you are playing a Pioneer event, you need to consider your matchup against this deck and how you best want to approach the matchup as you will likely play it several times.
Mono Blue Spirits
Powered by
vs
5c enigmatic incarnation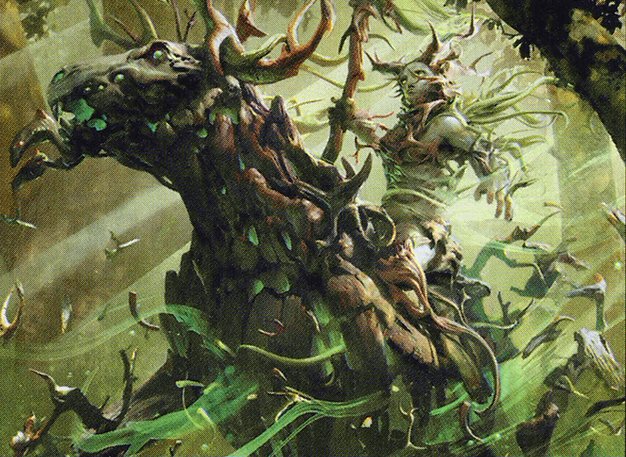 Key Cards
The best tempo deck in Pioneer, Mono Blue Spirits lives to attack decks with mana values of four or higher. When you look at Azorius Control and Mono Green Karn, they both struggle to handle the low-cost creatures from Spirits backed up by a plethora of cheap counterspells.
While the overall gameplan of Mono Blue Spirits is less about buffing up your various spirits, they interact through cheap counterspells and effects that can protect your creatures while leaving your opponent down on tempo. If it weren't for the difficulties Mono Blue has into Mono Red Aggro and Rakdos Midrange – both of which can interact at a mana advantage or equality to Mono Blue, I would suspect it would fill the same role as Winota, Joiner of Forces in keeping Mono Green in check.
However, these matchups tend to keep the overall play percentage of Mono Blue Spirits down enough that Mono Green can continue to stay above the rest of the format in terms of top finishes.
Mono Red Aggro
Powered by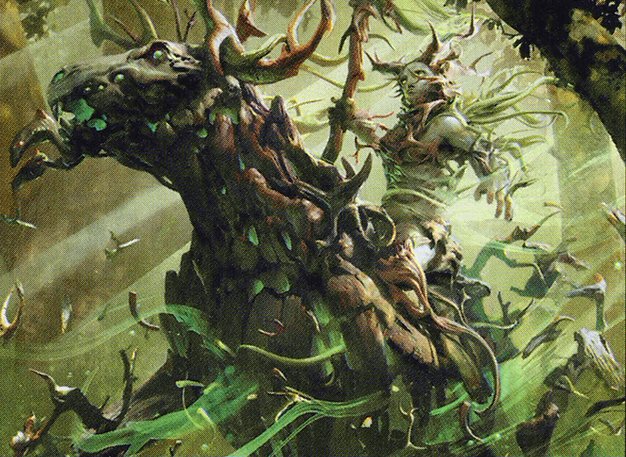 vs
5c enigmatic incarnation
Key Cards
Mono Red Aggro hasn't really changed much in the past few months. You play your early creatures and leverage your efficient spells to kill your opponent before they can establish their gameplan. While Mono Red was at its best when Lotus Field was a top deck, now you're competing with decks like Mono Green Karn that can brick wall you depending on their draws and Rakdos Midrange that can one-for-one you into the ground.
So, if you must deal with these tricky matchups, then why is Mono Red still a top tier deck? Well, you're able to reasonably beat up on the various control decks of the format and Mono Blue Spirits along with the various clunky decks that pop up in challenges. Red also has one of the best backup plans of switching into a more midrange Planeswalker heavy deck to survive the midrange matchups. While it doesn't shift it entirely into a positive matchup, it can make it close enough that skilled pilots will still sneak out wins.
Skilled Red pilots are likely to find the winner's circle with this deck, but without knowing the matchups and how best to approach them, Red can look exceptionally underpowered, especially against a deck like Mono Green that can run over less experienced pilots who point their key spells at the wrong targets.
---
Tier 2 Decks
These decks are powerful and tend to be contenders to make the top 8 of challenges, though often they are a step behind the tier one decks either in their place in the overall format or when looking at a specific key matchup.
These decks can easily steal a tournament and can usually adapt to various metagame changes. While not as consistent as tier one decks, it is never a surprise to see these decks making top 8 or putting up several copies into the top 16 depending on how things shake out.
Rakdos Midrange
Powered by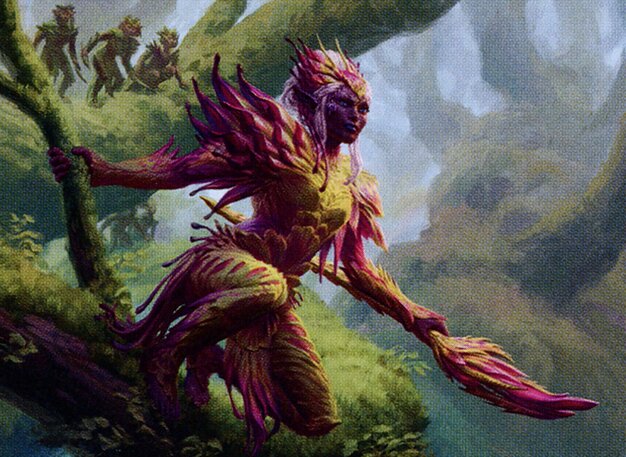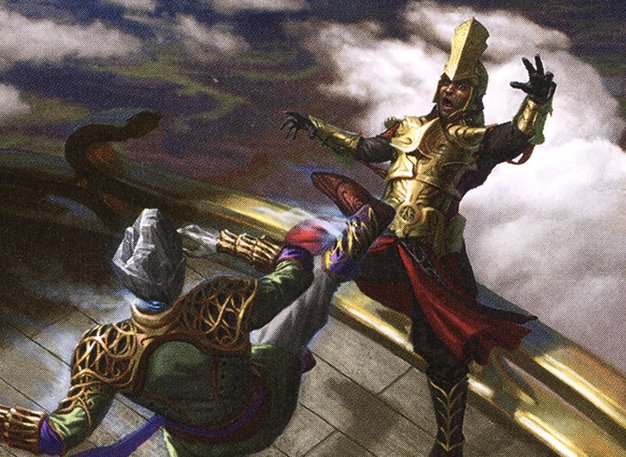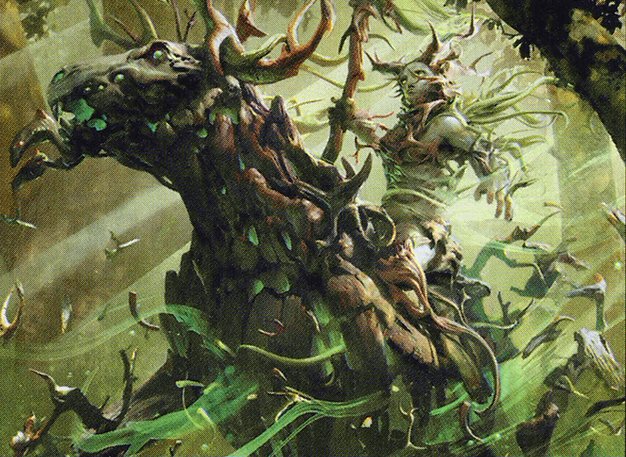 vs
5c enigmatic incarnation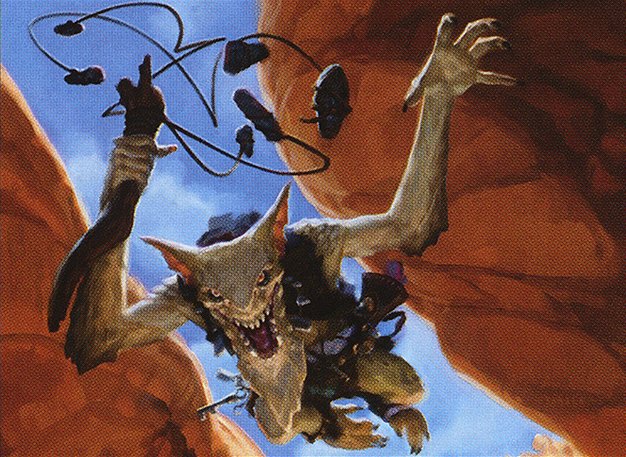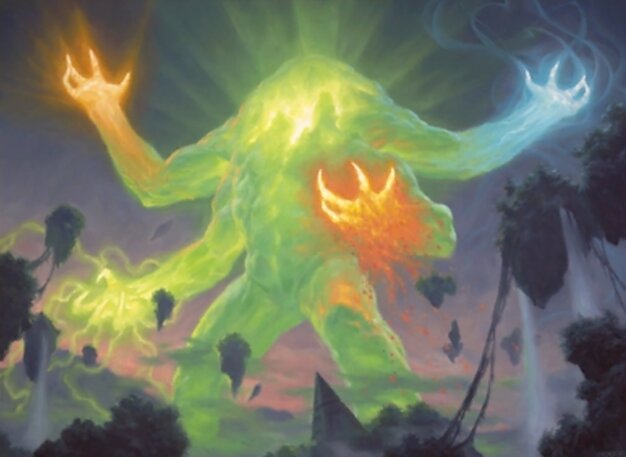 Key Cards
The perennial Midrange deck filled with powerful two-for-one cards like Fable of the Mirror-Breaker, Bonecrusher Giant, and Chandra, Torch of Defiance, Rakdos Midrange stands atop the other removal-centric decks of Pioneer. While especially good at tacking down aggressive creature decks, Rakdos Midrange leverages discard and Planeswalkers to survive in some of the tougher control matchups, especially post-board.
Players like Misplaced Ginger have been putting up consistent top place finishes with the deck, adding in cards like Tenacious Underdog to give more early pressure and leverage the mid to late game recursion against more controlling decks. Rakdos Midrange is exactly what is proclaims to be: a midrange pile of strong cards that you can customize to fit any place in the metagame.
The biggest concern I have for Rakdos Midrange is the matchup against Azorius Control and Mono Green, both of which have been major players in the metagame for some time now. While top players seem to be finding ways to handle them, I'm still not sold that they are matchups Rakdos wants to see and that is the biggest reason it sits just below the top tier.
Azorius Control
Powered by
vs
5c enigmatic incarnation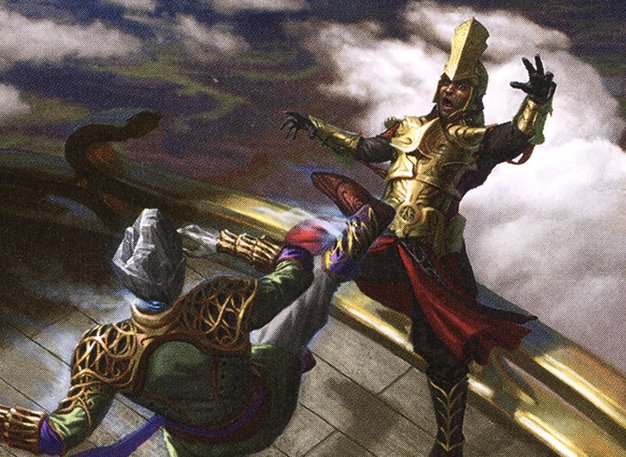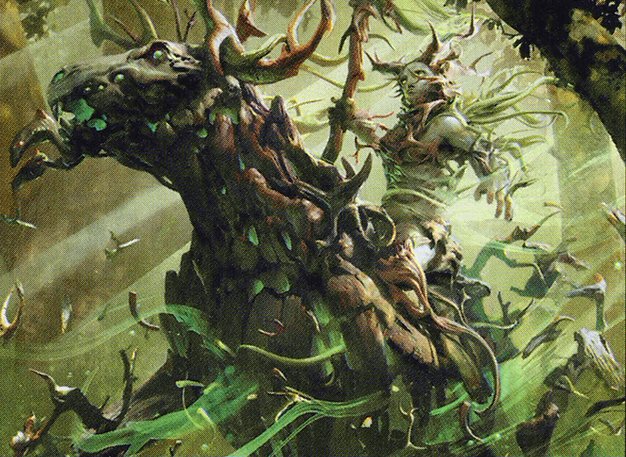 Key Cards
It's hard to dismiss the power level of Azorius Control in Pioneer. Between having the most powerful Planeswalkers in Teferi, Hero of Dominaria and The Wandering Emperor, the best wraths in Supreme Verdict and Farewell, and some of the best counterspells in Dovin's Veto and Mystical Dispute, on a card-by-card comparison, it is easy to see why Azorius Control is a top deck. However, why has this powerful deck drifted slowly down the metagame? In short: Mono Green Karn.
While Azorius Control struggles against Mono Blue Spirits and Mono Red Aggro, you can work to make those matchups more manageable. Mono Green Karn, on the other hand, feels like a disaster. You must counter Storm the Festival, Karn, the Great Creator, Cavalier of Thorns, Nissa, Who Shakes the World, Old-Growth Troll and more. It feels like the walls are closing in immediately, and even though cards like March of Otherworldly Light, Farewell, and Supreme Verdict can slow down Mono Green, the biggest issue is that there isn't a great means to close out the game quickly and Mono Green can easily rebuild and threaten to combo or lock you under difficult sideboard cards.
While Azorius is the best control deck in the format and manages to attack plenty of other decks quite well, the poor matchup into Mono Green Karn really does take a toll on this deck's ability to finish in tier one versus tier two.
Izzet Phoenix
Powered by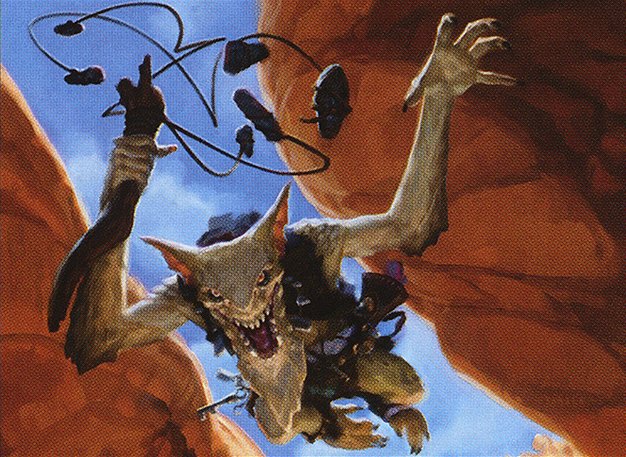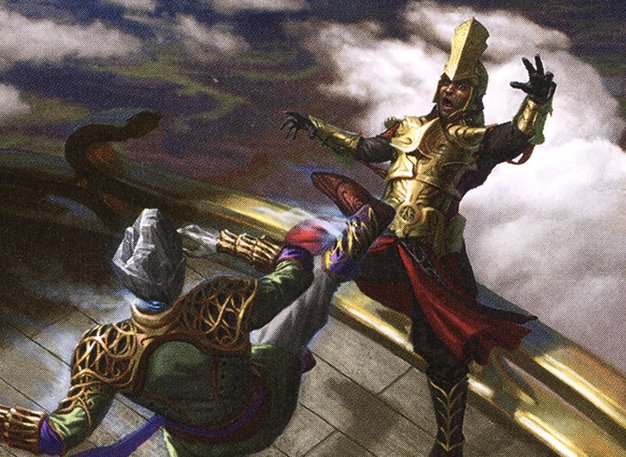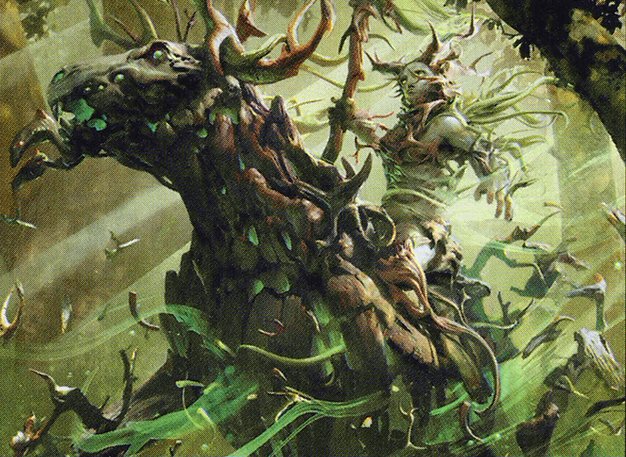 vs
5c enigmatic incarnation
Key Cards
Even with the banning of Expressive Iteration, we have seen Izzet Phoenix be the lone Izzet deck to stand back up and make some moves in the current metagame. After winning the NRG $5k, we've seen the rise of Ledger Shredder and Crackling Drake as alternate options to bolster Arclight Phoenix as the deck's prime threats. Even without one of the best card advantage spells ever printed, the various delve spells of Treasure Cruise and Temporal Trespass continue to help keep Izzet Phoenix in the metagame.
The biggest element of Izzet Phoenix that helps in this metagame is the various cheap red removal that can manage Mono Red Aggro and Mono Blue Spirits along with powerful sideboard cards like Aether Gust and additional Crackling Drake to kill quickly over the top of Mono Green Karn. I like Izzet Phoenix a lot right now and even with some difficulty with Azorius Control and Rakdos Midrange, especially without Expressive Iteration, having strong matchups against the other top metagame decks is always a strong strategy to take down an event.
---
Tier 3 Decks
These decks tend to have something holding them back from making it into the top two-tiers and will often spike a single copy into top 8 on a good weekend. Most weekends though, I would expect these decks to exist in the top tables and finish somewhere around the top 16.
These are decks that either have a piece missing or have some subsection of matchups that consistently keep them from achieving the results they otherwise would in a different metagame. Some of these decks are former tier one or two decks that are down on their luck due to some changes in metagame or the discovery of a new archetype or top deck.
Jund Food
Powered by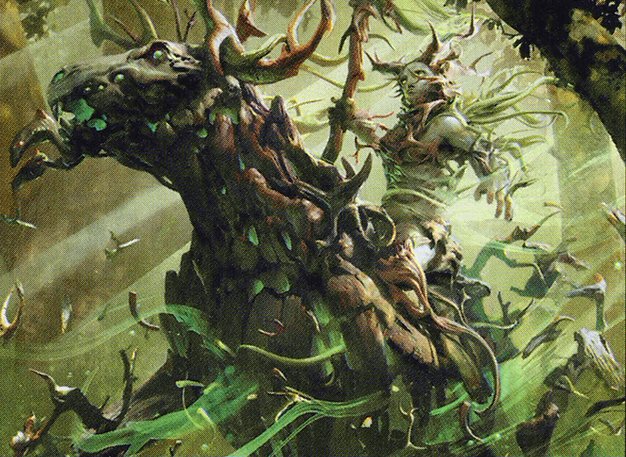 Key Cards
One of the best decks of Standard, Jund Sacrifice found great success in Pioneer early in the format – especially beating up on aggressive decks that couldn't push through the various creatures, removal, and lifegain of Jund Sacrifice. Where Jund Sacrifice has fallen off in the more recent Pioneer metagame is it's struggle to answer the power of Azorius Control and Mono Green Karn.
Versus Azorius Control, Jund Sacrifice used to have plenty of ways to survive into the midgame and dominate with engines like Trail of Crumbs. With cards like Farewell, March of Otherworldly Light, and The Wandering Emperor, your engines and big threats like Korvold, Fae-Cursed King just don't get it done anymore.
Similarly, against Mono Green Karn, your threats can't manage to push through versus the large blockade of creatures and the combo can go well over the top of your game plan. You're on a clock from the word go and you lack the tools to really get under what Green is doing.
Niv to Light
Powered by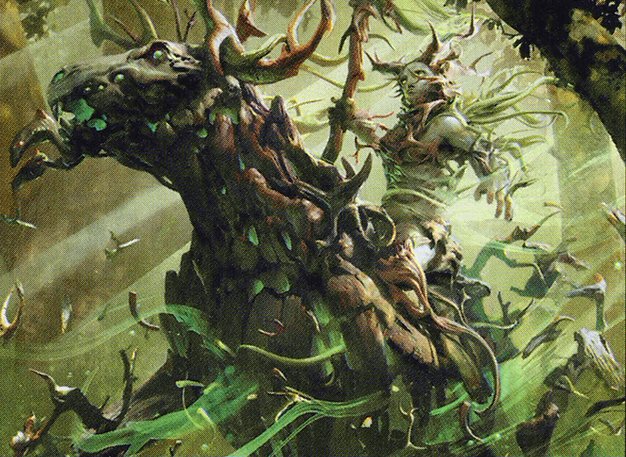 Key Cards
Niv to Light was once the premier Midrange deck of Pioneer. Bring to Light and Niv-Mizzet Reborn were knock out punches against any deck in the format, both aggro and control. However, the biggest place where Niv struggled was against decks that could reliably pressure you early and didn't fold to single wrath effects. Decks like Mono Red Aggro and Mono Blue Spirits can both regularly get under Niv, especially in post-board games where their curves become even leaner.
On the flip side, Mono Green Karn can go toe-to-toe with your mid to late game and has a one-turn-kill combo that you can't realistically disrupt other than playing Slaughter Games on Karn, the Great Creator. If the format slows down a step back towards more midrange outside of just Rakdos, I expect Niv to skyrocket back up the tier list, but until then, the big dragon will lurk down in the lower tiers of Pioneer.
Lotus Field Combo
Powered by
vs
5c enigmatic incarnation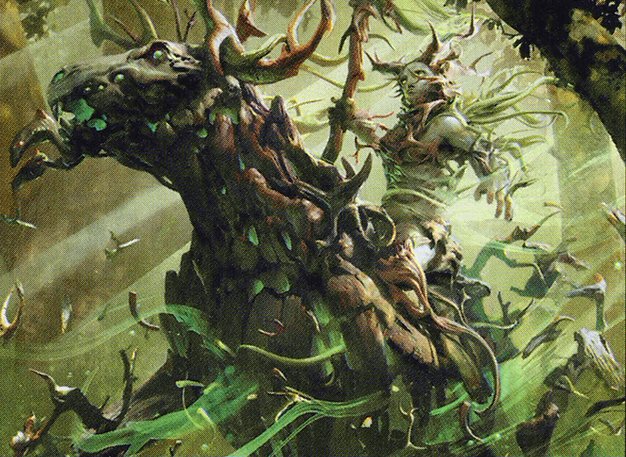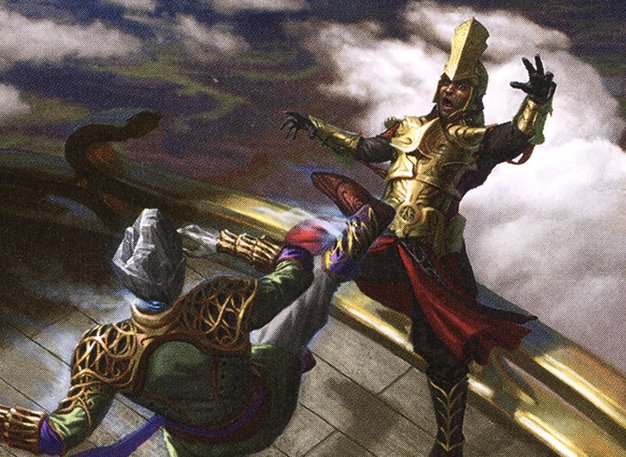 Key Cards
Lotus Field is one of the last true combo decks in Pioneer. During the rise of Azorius and Izzet Control, Lotus Field preyed on these slower decks with powerful can't be countered cards like Lier, Disciple of the Drowned. Now that the best decks in the format are Mono Green Karn, which has access to a hateful wish-board to shut you down, Mono Red Aggro and Mono Blue Spirits, both which get under you with ease, there aren't many good matchups for Lotus Field Combo left in Pioneer.
Lotus Field will continue to hover around this level and will be a good pocket pick into more controlling or midrange metagames, but until there is a major shakeup to the current metagame, I would leave my Arboreal Grazers at home.
---
Conclusion
While plenty of established archetypes aren't listed above, understand that they can show up and often will in leagues, preliminary events, and even challenges. These lists above are the mainstay top decks and are the most reliable finishers in the winner's metagame. Decks in the top two tiers are generally more stable, whereas tier three and below decks tend to oscillate between the lower tiers depending on several factors including what decks pick up in popularity each week.
If you are looking to get into Pioneer or play in upcoming PPTQ style events, be sure to learn the top two-tier decks thoroughly and figure out which deck suites your play style and that you enjoy. While some of these decks are better positioned for any given week, any deck within the top two-tiers can win an event and wouldn't be overly shocking.
Best of luck at your upcoming events and be sure to stay safe out there!
---
Decklists
Enjoy our content? Wish to support our work? Join our Premium community, get access to exclusive content, remove all advertisements, and more!