Standard Velomachus Reanimator Deck Guide: Easy One Turn Kills
Reanimator hasn't been a playable Standard strategy in years, but Bohe is trying to change that! Bohe thinks that is you want to play something powerful and fun, you can't do better than this deck!
The month is almost ending, and with it, our Streets of New Capenna Mythic Championship Deck Analysis is also reaching its final column.
During the last few weeks, I reviewed decks that have had great performances during the last big competitive tournament, even if they didn't make the top 8. Without a doubt, looking at these events in detail lets us discover amazing decks that could pass without notice despite how good they can be. Four Color Treasures, Mono Blue Tempo, and Temur Control are great examples. All of them had at least one player going 5-2 during the Standard rounds of the tournament, but these decks are not alone.
Kevin Mittertreiner played a Boros Reanimator that also made 5-2, and let me tell you, dear readers, it's an amazingly fun and extremely powerful deck to play!
Velomachus Reanimator – Kevin Mittertreiner SNC 15pts
by Bohe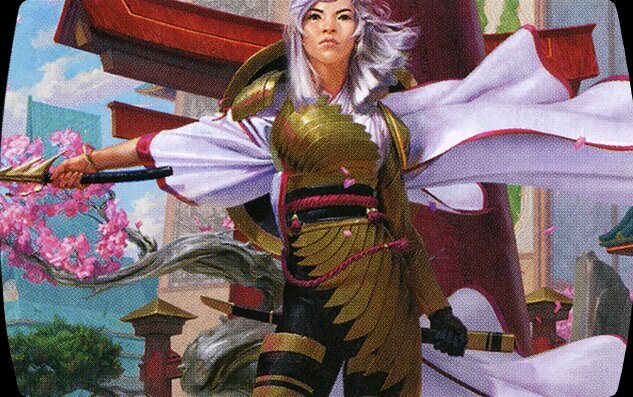 60 Cards
$354.02
15 Cards
$66.67
A few months had passed since the last time we witnessed a Velomachus deck crush the competition. No, thanks to Invoke Justice, we can return this legendary dragon as a 9/9 hasty flyer that lets us cast Emeria's Call when it attacks most of the time which is going to make our dragon indestructible until our next turn guaranteeing we can close the game.
One of the great strengths of this deck is how flexible its enabler spell is. Most of the time, Reanimator decks use cards that don't do anything else besides returning a creature from the graveyard. Here, Invoke Justice lets us return any permanent from our graveyard to the battlefield, making it extremely effective even if we don't find the creatures we want to reanimate with it.
When we start rummaging (discarding cards to draw cards) with spells like Big Score and Seize the Spoils, it doesn't matter if we don't have Velomachus Lorehold or Titan of Industry (our other reanimate target of choice). Even without our big hitters, things like The Wandering Emperor or Fable of the Mirror-Breaker are not "dead discards".
Now speaking of Titan of Industry, this big Elemental is probably one of the strongest creatures in Standard. It's so powerful that even Izzet Control became Temur splashing green just for this creature. It became logical that Kevin choose this card as a secondary target for Invoke Justice. Just Imagine an 11/11 with reach, trample, and a shield counter that also does something else… 🤯
Kevin's list packs some spot removal and sweepers for controlling the board like Burn Down the House, Doomskar, Dragon's Fire, and Flame-Blessed Bolt. The plan is clear. Kill any small-mid sized threat during the early stages of the game while filtering cardss and then finish the game on turn 6-7 after a turn 5 Invoke Justice.
Many Standard tier 1 archetypes are going to struggle against a plan like this. However, after analyzing this archetype for a while and researching more about it, some new variants had very good results in competitive tournaments. I took some ideas from them, rearranged the list and made my version. It works as intended and without a doubt, you are going to have a blast playing it!
Velomachus Reanimator
by Bohe
60 Cards
$346.48
15 Cards
$57.65
First of all, we take out the Titan of Industry for a full set of Sanctuary Warden. The green elemental is great because of it's raw power on utility, but the angel has its advantages. First off, it has two shield counters which extremely useful for letting us end the game without disruption worrying us. Next, it can let us convert counters into cards and creatures which is quite nice! Considering it can take any counter and Invoke Justice adds 4 +1/+1 counters…you get the idea. It's clear that both creatures have their pros and cons, but there's one thing that makes the angel shine over Titan; it's extremely easy to hard-cast!
This approach makes us a combo deck that could play itself into some kind of Boros Midrange without a problem depending on the situation.
Now, rummaging spells like Big Score, Unexpected Windfall, and Seize the Spoils are very good in this kind of deck. Nevertheless, there are two cards that Kevin didn't play and are amazing for our strategy: Thrilling Discovery and The Restoration of Eiganjo.
Thrilling Discovery doesn't make treasure tokens like the aforementioned spells, however, it does have the same powerful effect we are looking for as early as turn two, discarding two for drawing three, and gaining 2 life in the process. If we are on the play or are not facing any early threats, having this card steps on the accelerator faster than any other card, and the treasure tokens tend to be not needed thanks to how many cards we are drawing letting us find any lands we need.
On the other hand, The Restoration of Eiganjo is one of the best cards from Kamigawa: Neon Dynasty. It might not be not as popular as other white enchantments were like Wedding Announcement, nevertheless, it does wonders in almost any archetype that decides to play it. It assures us our land drops, letting us search for a Plains, and then we can discard a card and then return a permanent with mana value 2 or less from our graveyard, something that most of the time means the same Plains we searched for before, ramping us effectively to a turn 4 Invoke Justice.
Now, there are other The Restoration of Eiganjo shenanigans in our sideboard like Portable Hole or Reckoner Bankbuster, cards that could be discarded with Thrilling Discovery or The Restoration of Eiganjo and then returned to the battlefield with the second chapter of this saga.
Our other changes (beside the sideboard ones) are two more The Wandering Emperor, a pair of Fateful Absence and one Angelfire Ignition.
Adding two more copies of The Wandering Emperor solidifies this deck in general terms. It gives us more things to do besides our reanimate plan and letting us play reactively in case we need it. This in combination with our 4 Fable of the Mirror-Breaker, The Restoration of Eiganjo, and Sanctuary Warden gives us a very solid Boros Midrange approach. Having multiple game plans makes us a non-linear deck that can play their cards depending on the situation making the deck well rounded so we're not concerned with that deck we face. Also, having more permanents makes our Invoke Justice stronger, letting us have a wide variety of options instead of just two big creatures to target with it.
Fateful Absence comes in handy in a wide range of scenarios where other removals like Flame-Blessed Bolt or Voltage Surge may not be useful (I was very surprised that Kevin didn't play Voltage Surge even with the high amount of treasure his list can provide). It lets us take care of very annoying early planeswalkers such as Kaito Shizuki or creatures that some red damage-based removals can't take care of easily like Raffine, Scheming Seer, cards that could steal games by themselves if they are not responded to as soon as possible
Finally, thinking about other good spells to turn with Velomachus Lorehold, a single copy of Angelfire Ignition seems logical. It can make a very big life total difference between our opponents and us with just one copy, that could give us the time we need to close the game. It could feel like a "win-more" type of card, but big creatures with lifelink is extremely valuable against many aggro strategies, putting us at a comfortable life total to keep the game going until we can close it.
Exceptionally fun and powerful, this deck is more proof that Standard is in great shape. Now, let's move to our classic sections: Potential Inclusions and Sideboard Guide, shall we?
Potential Inclusions / Notable Exclusions
Matchups and Sideboard Guide
Esper Midrange
In this matchup, our Sanctuary Warden becomes a bit worse. Vanishing Verse is something we don't like to see while having this angel on the field. Because of that, we take out a pair and one Fable of the Mirror-Breaker. Taking out some angels makes the saga less powerful.
On the other hand, The Wandering Emperor is good here, but is something clunky against Raffine, Scheming Seer. Paying 5 for exiling this sphinx tends to be complicated sometimes. However, this white planeswalker is good enough to keep a pair of it.
Now, Valorous Stance is a very good card in the current state of the metagame. Here It can kill Raffine, or any big Luminarch Aspirant and save our creatures from Infernal Grasp. Velomachus Lorehold dodges Vanishing Verse, so, having a way of protecting it from Infernal Grasp is enough for closing the game most of the time.
Circle of Confinement is amazing here. It virtually checks any creature Esper could put in front of us. If you face a more aggro variant of Esper, Portable Hole could become useful.
Jeskai Hinata
Just like I said before: Valorous Stance is great in this Standard metagame. Here it lets us take care of any threat they could put in front of us. Both Hinata, Dawn-Crowned and Goldspan Dragon fall to this card while protecting our creatures if needed.
Reckoner Bankbuster has a double purpose here. It lets us exert pressure to this archetype (we have to remember that Hinata is a Control Deck in its core) attacking during the mid game (we have some ways of crewing the vehicle besides the pilot token) while drawing cards in the process. This could help us avoid falling behind in card trades while forcing them to respond.
The Wandering Emperor is very good here, just like Fateful Absence, Burn Down the House and our sagas. Just as against any blue-centered deck, be careful playing around Disdainful Stroke.
Grixis Vampires
I would probably also like Valorous Stance here… it helps us with killing Evelyn, the Covetous while protecting our creatures from removal. However, we need to analyze further how the match is going to be.
They tend to play a pair of Soul Shatter, something very bad for us, especially when Valorous Stance doesn't help in this situation. The same goes for Soul Transfer, a card that exiles their target. So, if they only play 3 spot removal (1 Hagra Mauling and 2 Infernal Grasp, Valorous Stance isn't that helpful. I think it's something we can play around with and we have other ways to get rid of Evelyn like Fateful Absence and Dragon's Fire with Velomachus Lorehold in hand for example, so no big deal.
Circle of Confinement does wonders here. It's a good card against almost every aggressive deck, but here we can enjoy its upside. Speaking of aggressive decks, Grixis appeared a few weeks ago as a midrange deck, but as I keep playing against it, it feels more like an aggro deck to me. That's why we go for Portable Hole here. They play at least 4 more creatures than Esper and seeing Tenacious Underdog is more common here. With all our removal spells, we can play this match having answers for all their threats without any problem.
Last but not least, Reckoner Bankbuster is in our sideboard for matches like this, when they have discard effects like Duress, letting us recover some gas is key. We have to notice that Grixis is almost the only deck (besides Jund) playing a pair of Go Blank in their sideboard. This card is probably one of our worst enemies so, play with this in mind and do one of two things: One- go for the Invoke just one turn after you discard Velomachus or wait for a turn when you can Thrilling Discovery + Invoke Justice. Two, play as a Boros Midrange, keeping our The Wandering Emperor, sagas, and Sanctuary Warden instead of the Velomachus.
Mono White Aggro
Playing this kind of reanimator deck against aggro is the match we want to face all day long.
We have very good spot removal and sweepers, and most of the time they have no answers for our big creatures. Our worst enemy here is probably Elite Spellbinder. Making our Invoke Justice more expensive is something we don't like. Nevertheless, with all our good midrange cards and removal, navigating through this match until the late game is an easy task most of the time.
Don't get me wrong, The Wandering Emperor is not bad here, but we could play cheapest removal and answers to all their board like Burn Down the House and Doomskar for almost the same amount of mana.
Tips and Tricks
End Step
After almost two months, we already covered all the non-top 8 decks from Streets of New Capenna Mythic Championship that got 5-2 or better, and Velomachus Reanimator is without a doubt one of the most enjoyable decks to play.
It's very fun, it destroys any aggro attempt that aims to beat any slower strategy, and it plays the attrition matches against midrange extremely well thanks to our very good cards that work against every archetype.
Keep letting me know what you think in my social media (link below), and remember, smile while your day starts; it surely makes a difference. <3
Enjoy our content? Wish to support our work? Join our Premium community, get access to exclusive content, remove all advertisements, and more!