Pioneer Metagame Snapshot: Top Decks for the Week of May 4, 2022
This week we saw the Magic Online and Magic Arena release of Streets of New Capenna (SNC). While it's always exciting when a new set comes out, the way cards make their way into the Magic Online ecosystem takes a week or so for players to fully access the hottest cards from a new set.
With that in mind, this week's results have a few SNC cards from those that could grab them prior to the challenges, but the Preliminary results don't have any SNC cards in them. Next week will be when we see the full effect the new set will have on the Pioneer metagame.
---
What Counts for our Data?
Let's look at the types of events we are using for our winner's metagame analysis:
This week we didn't have any special events such as the Magic Online Championship Series or any large-scale paper events worth including, so it was a data set this week looking at around 50 results in total.
---
Top Decks in Pioneer
These decks put up the best qualifying results this weekend and are your frontrunners when considering decks to bring for next week's various events.
Mono Green Karn
The elephant in the Pioneer room, Mono Green Karn has been at the top of the list of qualifying finishers for three weeks now and put up another 8 results this weekend including a 5th place finish in Saturday's challenge and a 2nd place finish in Sunday's challenge.
Along with another 2 top 16s, Mono Green Karn has started to draw questions about whether cards like Nykthos, Shrine to Nyx are healthy for the format. With a new set on the horizon, hopefully we can see some shakeups to the top of the Pioneer metagame, but right now, Mono Green Karn and our next deck are pulling ahead of the rest of the field in terms of consistent results.
Powered by
Mono Green Karn
by darthjacen
60 Cards
$421.24
15 Cards
$83.73
Naya Winota
Another deck that has drawn ire from Twitter lately with the introduction of Explorer to Magic Arena, Winota continues to rise to the top of the Magic Online metagame as well. However, the context for why Winota, Joiner of Forces is a top deck is very different between the two formats.
For Pioneer, the overwhelming presence of Winota comes from its matchup against Mono Green Karn. One of the few top decks with a consistently good matchup versus the Green ramp deck, Winota put up 6 qualifying finishes including 2nd place and 7th place finishes Saturday and a 6th place finish Sunday.
Along with an additional 3 top 16s, Winota was the overall top performer in terms of top 8s this weekend and I can't see that changing unless Mono Green Karn also falls victim to a deck that can take Winota down as well.
Powered by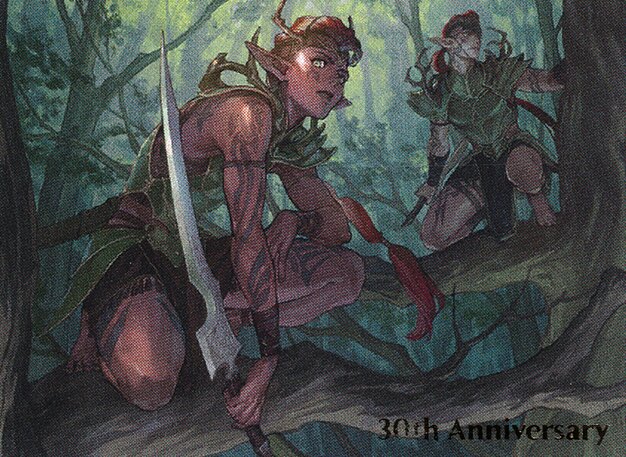 60 Cards
$449.8
15 Cards
$38.67
Mono Red Aggro
One of the risers this week with 5 qualifying finishes, Mono Red continues to attack the meta through quick starts and having the most answers to turn one mana dorks in the format.
While the Mono Green and Winota matchups are close enough to warren debate often, Mono Red serves to beat up on many of the decks targeting Mono Green, such as fellow stand out deck Mono Blue Spirits.
With Mono Red picking up a win in Sunday's challenge, it's safe to say the deck is back from the middling finishes it suffered in the early weeks of Mono Green's assent to the top of the metagame.
Powered by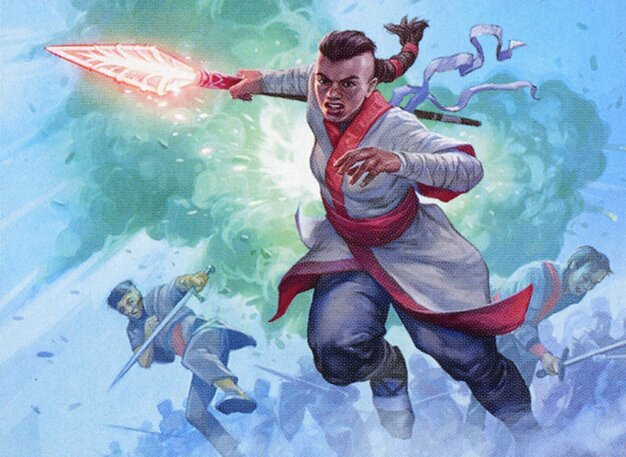 60 Cards
$177.2
15 Cards
$60.49
Rakdos Midrange
Rakdos Midrange managed 3 qualifying finishes this week with 2 top 16s and a 3rd place finish Sunday. While this isn't the best result numerically, Rakdos Midrange picks up a lot of percentages against top decks.
While on the weaker side against Mono Green, Rakdos sports good matchups into Winota, Mono Red, and Mono Blue Spirits.
Given the matchup spread looks good at the top tables, if the meta remains similar moving forward, I expect Rakdos will play spoiler for many top decks looking to dethrone Mono Green.
Powered by
Rakdos Midrange
by darthjacen
60 Cards
$576.4
15 Cards
$10.57
Mono Blue Spirits
Mono Blue Spirits has been steadily rising the past few weeks. With a win in Saturday's challenge and a 5th place finish in Sunday's challenge, the format's premier aggro-tempo deck continues to punish decks casting 4 mana spells.
One of the hardest matchups for Mono Green Karn, expect Mono Blue Spirits to continue to show up at the top tables, but the deck's weak matchups against Rakdos Midrange and Mono Red should keep the deck from becoming too prevalent in the metagame.
Powered by
Mono Blue Spirits
by darthjacen
60 Cards
$126.28
15 Cards
$60.11
---
Top Outliers
These decks either over or underperformed expectations based on their results for the past few weeks. With the continued rise of Mono Green Karn, Winota, and the other decks mentioned above, some of these previous all-stars have fallen off a bit this week.
Izzet Control
With only 3 qualifying finishes, we are far removed from the ten plus results per weekend Izzet Control was putting up a few weeks ago. Having sat at the top of the metagame with Azorius Control for weeks, we are now seeing Izzet Control finally knocked down thanks to the presence of Mono Green Karn.
While Izzet Control can attack the Karn deck through early Thing in the Ice and killing off early ramp creatures, the Mono Green Karn deck is resilient enough to fight through the first Thing in the Ice often and redeploy their threats.
I suspect that until Mono Green Karn falls from the top of the metagame, we won't see a resurgence of control decks.
Powered by
Izzet Control
by darthjacen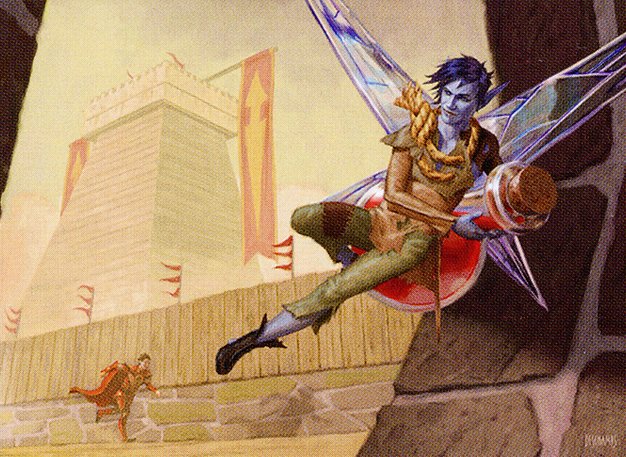 60 Cards
$379.32
15 Cards
$20.71
Izzet Phoenix
With only 2 qualifying finishes this week, we have finally seen the fall of Izzet Pheonix. With difficulty dealing with the top decks in the meta along with not even being the strongest Izzet shell the past few weeks, we are finally seeing that Izzet Phoenix can bleed.
A long-time staple of the top of the metagame, Mono Green Karn's presence continues to be felt throughout Pioneer as Izzet Phoenix's good matchups continue to dwindle in the winners metagame. Never count this deck out, but something will need to change otherwise I suspect we won't be seeing Arclight Phoenix around for a little while.
Powered by
Izzet Phoenix
by darthjacen
60 Cards
$363.96
15 Cards
$27.33
Selesnya Angels
Selesnya Angels only managed a single qualifying finish this week with a top 8 in Saturday's challenge, but I suspect we will see more of this deck thanks to Giada, Font of Hope.
I wanted to ensure this deck got some attention as I suspect it will be a good metagame choice into all the top winners metagame decks outside of Mono Green Karn. When you see decks like Mono Blue Spirits and Mono Red start to rise, Angels can quickly take them down.
Selesnya Angels
by darthjacen
61 Cards
$526.67
15 Cards
$50.85
---
Meta Predictions
With Streets of New Capenna coming into full effect this upcoming week, we are primed to see if Ob Nixilis, the Adversary, or other new cards will start to take their place in the current metagame.
If we ignore Streets, I suspect we will continue to see Mono Green Karn and the various splash colors such as Selesnya Karn for Portable Hole or Simic Karn for Rapid Hybridization start to show up at the top tables. In addition, Winota will continue to attack the Karn decks and keep the various other aggressive decks in check.
Control should remain in a lull until both decks fall down a bit and I suspect most midrange decks won't fare much better. Of the various midrange decks, only Rakdos Midrange seems primed to attack either of the top decks in the meta and have a shot against decks like Mono Red and Mono Blue Spirits.
---
What I'd Play
Once again, I'd play Mono Green Karn or Green-White Karn. While people continue to prepare and attack this deck, it continues to win. When Izzet Phoenix fit that description, it was best to play Phoenix. When Azorius Control fit that bill, I'd recommend that deck.
Whenever a deck shows continued success at the top of the metagame for several weeks, rest assured that plenty of people have attempted to take it down and seemingly failed. With the latest set, there will be plenty of exciting brews to test, but that is often when the most refined and powerful decks prey on the metagame and Karn is my weapon of choice to do just that.
Powered by
Green White Karn
by darthjacen
60 Cards
$517.02
Sideboard
15 Cards
$27.25
---
Wrapping Up
That concludes this week's Pioneer metagame breakdown. With a new set looking to shake up the established metagame next week, hopefully we won't see the continued dominance of Mono Green Karn and Naya Winota at the top tables. It is promising to see Mono Blue Spirits and Mono Red take down challenges this week, but they still paled in comparison to the overall success of the two top decks.
Be sure to check out all the other great content over on MTG Arena Zone including World Champion Paulo Vitor Damo da Rosa's upcoming written content in the Premium section!
Thanks for reading and stay safe out there!
---
Decklists in this Article
Enjoy our content? Wish to support our work? Join our Premium community, get access to exclusive content, remove all advertisements, and more!