Standard Banned and Restricted Announcement May 29, 2023: Potential Impact and Emerging Decks Going Forward
Wizards have announced that on May 29 there will be a Banned and Restricted Announcement, laying out their overall banning philosophy going forward. It's also been stated that it takes place specifically on May 29 so that it does not impact players' preparation for Arena Championship 3 that takes place May 27-28 and has Standard as its format for the Constructed portion. It stands to reason that the announcement will indeed impact Standard, but it will happen post AC3.
In today's piece, I want to speculate on the directions Wizards could take with the upcoming card bans, talk about potential consequences, and provide example decklists that could be emerging after those bans.
Update: The announcement is now officially out!
Read more:
---
Standard Format Overview
To begin with, let's address the red-black in the room. The absolute best decks play black and usually red black. In the latest installments of Power Rankings right after Pro Tour March of the Machine, the top 4 decks all include black and three of them are base Rakdos. Players try to innovate and improve upon those shells to have results rather than try to find a completely different shell.
The reasons are multi-fold. Black provides the best interaction in Duress, Cut Down and Go for the Throat; threats like Sheoldred, the Apocalypse or Graveyard Tresspaser; and top-end – Invoke Despair. Red is a great supporting colour bringing Bloodtithe Harvester, Abrade (further improving the removal suite), and, crucially, Fable of the Mirror-Breaker.
I fully expect those bans to tackle this shell or those colours. However, there are multiple ways it could be done. Below I will outline single potential options but Wizards could do multiple of those so there are plenty of permutations in which this would go.
Fable of the Mirror-Breaker
Let's start off with the most likely scenario – Fable of the Mirror-Breaker is banned in Standard.
This card does so much for its mana cost:
Creates a body
Provides ramp
Provides card selection
Gives a powerful end-game engine in Reflection of Kiki-Jiki
It's all in one card. To make matters worse, it cannot be cleanly answered, since destroying Fable as soon as it enters play still leaves the opponent with Goblin Shaman which also has to be attended to. If you don't answer opposing Fable, you're behind but if you do… You're also kind of behind.
This further compounds in specific scenarios such as being on the play or deploying multiple Fables.
Admittedly, Fable is a very fun card to play. It offers a lot of options and cute interactions such as copying Bloodtithe Harvester with summoning sickness so that the copy with haste can kill something or combining two Reflections of Kiki-Jiki to make an army of them on the opponent's end step. However, not only does it warp the game around itself but also forces players to try to play red since the payoff is so big.
The decks that didn't play Fable to begin with would get a boost. Esper Legends would keep everything and it's already one of the best decks, Mono White Midrange would also rejoice. I'd also suspect that players would just drop red altogether and go back to Mono Black, still taking advantage of all the benefits this colour brings. In a way, it might not really fix the issue since black decks would still reign supreme – just instead of Rakdos and Grixis, we'd see Mono Black and Esper.
Consequences: Rakdos Midrange, Grixis Midrange, and Rakdos Reanimator would be significantly worse. Players would probably navigate to Mono Black and Esper Legends.
Example lists of Rakdos and Grixis without Fable:
Rakdos Midrange [without Fable]
by Skura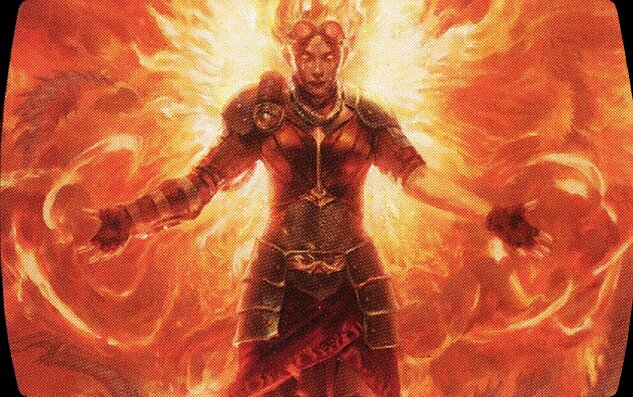 60 Cards
$505.34
15 Cards
$46.03
Rakdos could lean a bit harder into the Chandra, Hope's Beacon angle of the deck:
Grixis Midrange [without Fable]
by Skura
60 Cards
$509.76
15 Cards
$24.79
Reckoner Bankbuster
Banning Reckoner Bankbuster as the main card advantage engine in the format would actually help dethrone those black midrange piles altogether. Decks going long would no longer have a cheap-to-deploy way to draw as many as three cards which doubles up as a threat. Admittedly, it could affect other strategies that wanted to play Bankbuster such as Mono White Midrange, but it would be an overall hit to this super archetype.
One of the most popular play patterns is that you deploy your Reckoner Bankbuster and from that point you can hold up interaction – if the opponent does not play into it, you get to draw a card. You're never punished for passing the turn and opting to go more reactive.
The hope would be that the format could become more aggressive and those decks that want to still play a midrange plan would have to find sources of card advantage elsewhere. In turn, those mechanism would be more expensive and hence slow it down. This, consequently, would hopefully allow aggressive decks to go under. All in all, it sounds like a good change in my opinion.
Consequences: Midrange piles get hit and need to be rebuilt. Players would probably navigate to more aggressive shells.
Rakdos Midrange [without Bankbuster]
by Skura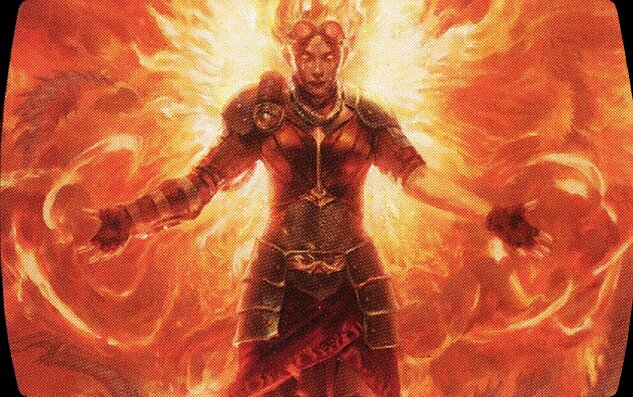 60 Cards
$577.2
15 Cards
$46.03
Mono White Midrange [without Bankbuster]
by Skura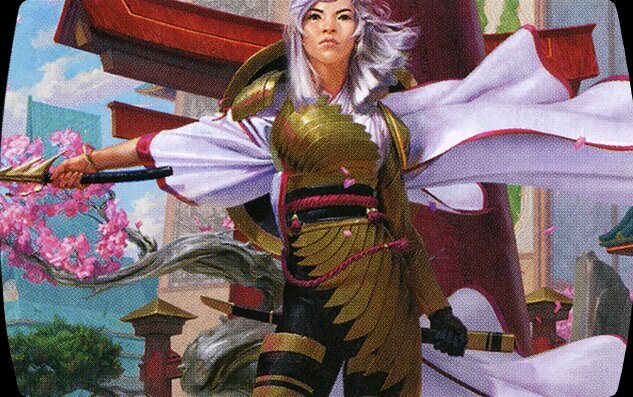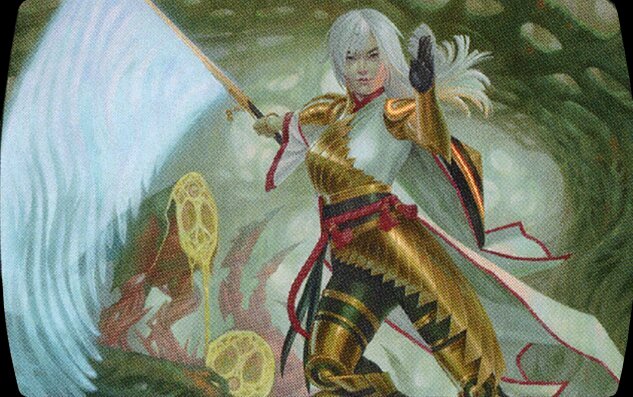 60 Cards
$251.86
15 Cards
$75.99
Sheoldred, the Apocalypse
Banning Sheoldred, the Apocalypse would hit specifically black decks. Contrary to the options above, other midrange piles would not get hit and, in contrast to banning Fable, going to Mono Black would no longer be an easy default. On top of that, Esper Legends would get a powerful card banned from it and the frequently play full four right now.
Sheoldred, the Apocalypse design-wise I think is a great card. It introduces this Baneslayer Angeltype of tension that you don't lose on the spot and you're actually ahead when you kill it – contrary to many threats nowadays that generate value upon entry and just killing them isn't enough. It also changes the dynamic of the game and creates an interesting squeeze. However, this card is very strong thanks to that squeeze and the fact that it dominates combat completely.
We could get rid of her but I think it'd hit Esper Legends more than it would Rakdos piles. They'd change the top end to either more late-game-y like Chandra, Hope's Beacon or more aggressive such as Archfiend of the Dross. Players might take up Reanimator since it didn't play that many Sheoldreds in the first place.
Aggressive decks would indeed have an easier time thanks to fact that they no longer would have to fear the life gain and this massive blocker.
Consequences: Black midrange piles get a moderate hit. Esper Legends is affected the most. Aggressive decks become more playable.
Esper Legends [without Sheoldred]
by Skura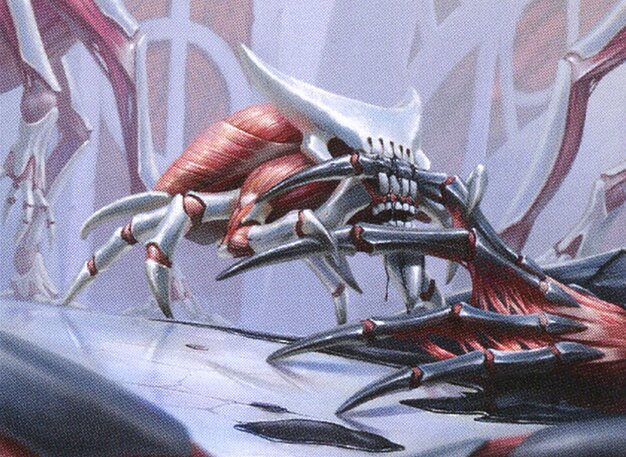 60 Cards
$330.16
Sideboard
15 Cards
$64.45
Invoke Despair
Another card whose aim would be to attack specifically black midrange decks, not affecting Esper Legends, white midrange piles, or aggressive strategies.
In theory this ban sounds solid but it would have to be implemented alongside another ban like Shoeldred. The main reason is that Grixis, one of the top decks, doesn't even always play Invoke Despair. In the most recent guide update I mentioned a player who came 9th at the Pro Tour and they played 0 copies. If that's the case, players could just pivot from playing Rakdos to Grixis, implementing this player's approach.
It's not to say that Grixis never plays Invoke or that it wouldn't be a hit. My broader point is that this would be a downgrade but most likely not significant enough to shake up the metagame in a meaningful fashion.
One big point is that it would make enchantments more playable which would be a good change.
Consequences: Black midrange piles get a moderate hit. Grixis still thrives. Won't affect the meta too much if it's the only ban. Enchantments more playable.
Grixis Midrange by Charalampos Kikidis, 9th at Pro Tour Marc
by Skura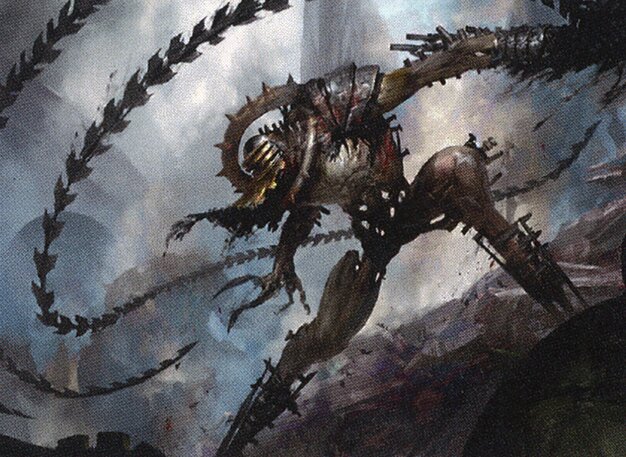 60 Cards
$493.5
15 Cards
$24.79
Cut Down
Hear me out. The last Standard ban included The Meathook Massacre which is not a threat but an answer. There might be a world where Wizards will try not to make the current threats worse but increase the viability of creatures overall. This might be a way for red-black players to still be able to play their favourite deck but make strategies like Mono Red, Toxic, or Soldiers better overall.
The issue with Cut Down is that it makes two-drops very difficult to play. Aggro decks can't even get ahead on the play since the opposing black deck can easily make up for the tempo disadvantage by Cutting Down the two drop on turn one.
I'd be taken aback if that was the only ban but it could be combined with, say, Fable ban to both knock Rakdos down a peg but make turning to Mono Black not an obvious default. Rakdos could possibly still be playable but move to early red removal such as Play with Fire or Voltage Surge, with the black removal highlighted by Go for the Throat.
Consequences: Aggressive creature decks benefit. Interactive decks have to rebuild their removal suite.
---
End Step
All in all, there are multiple ways Wizards could address the current metagame. We do not know how many cards they intend to ban and what types of cards are in their pipeline in future sets. It's possible that there is no need to ban Sheoldred, the Apocalypse because there is going to be a card that invalidates it – but we don't know that.
I am curious to see what happens and will excitedly delve into a new, refreshed format.
Enjoy our content? Wish to support our work? Join our Premium community, get access to exclusive content, remove all advertisements, and more!
No ads: Browse the entire website ad-free, both display and video.
Exclusive Content: Instant access to all exclusive articles only for Premium members, at your fingertips.
Support: All your contributions get directly reinvested into the website to increase your viewing experience!
Discord: Join our Discord server, claim your Premium role and gain access to exclusive channels where you can learn in real time!
Special offer: For a limited time, use coupon code L95WR9JOWV to get 50% off the Annual plan!