Standard Metagame Breakdown: New Capenna Championship
A breakdown of the best Standard decks the competitors are playing in the New Capenna Championship.
New Capenna Championship is the next big tournament starting Friday May 20, 2022! There are 223 players invited to compete for a prize pool of $450,000 in Historic and Standard formats. Let's find out what deck archetypes the top players of the world have decided to bring this weekend – you can find the article by Hall of Famer Frank Karsten here. All decklists will be published at the beginning of round 1, around 9 AM PT when the live broadcast also starts. Also be sure to check out the Historic Metagame Breakdown:
---
Overview
Standard is as healthy as it gets right now, having the maximum amount of cards in the format with rotation coming with Dominaria United in September this year. Streets of New Capenna has made an impact to the format, especially with the three-color lands making mana bases significantly better.
With that, Midrange strategies have only got more powerful as recent cards seek to get value in every way as Aggro and Control decks, while still decent, are in a bit of a limbo. Similar to the tournament's Historic metagame, Just over 75% of the total metagame is occupied by the top five decks, and arguably mostly midrange decks if we include the smaller sub-archetypes. Some players attempted to take advantage of the greedy mana bases of these decks via Land Destruction or an alternative win condition such as Mill.
The tournament will be featuring seven rounds of Standard. In addition between Friday and Saturday, then Sunday's Top 8 double-elimination playoff is exclusively Standard.
---
Esper Midrange – 77 Players – 34.5% of Metagame
Powered by
Esper Midrange
by DoggertQBones
Standard
Midrange
best of 3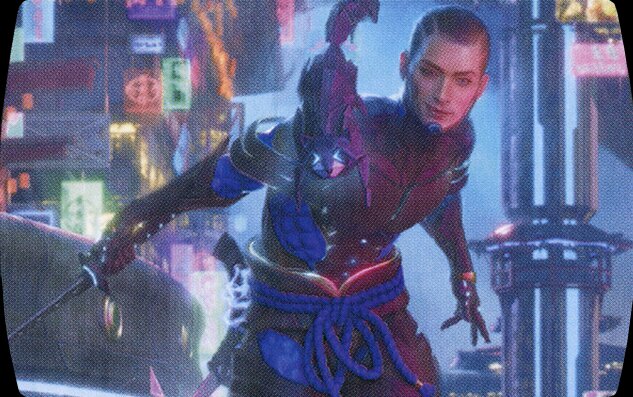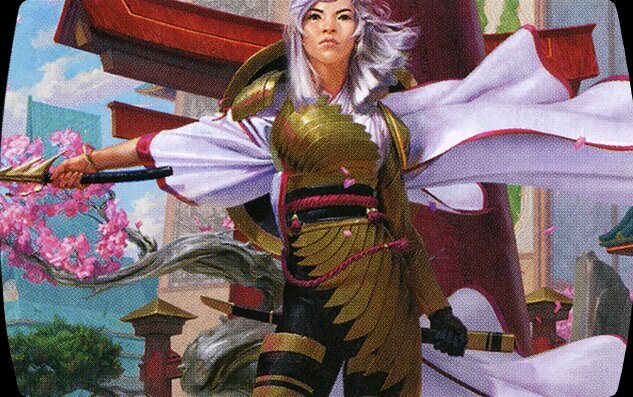 60 Cards
$515.5
Sideboard
15 Cards
$69.25
This should be no surprise to those paying attention to the Standard metagame. As PVDDR predicted early in the set, Esper Midrange, is the de facto best deck in Standard right now. It is an amalgam of all the best cards packed into one deck, as nearly all the cards provide more than a card's worth of value, and it's a difficult deck to beat out.
Between the multiple planeswalkers, the absolute bomb that is Raffine, Scheming Seer, Legion Angel, The Meathook Massacre, and Wedding Announcement, you have a slew of cards that can generate so much advantage. However, when you have a deck that has a high density of value cards, generally speaking you can just go right over them instead of fighting the value war.
While that is typically the case, the rough thing with Esper Midrange is that they can be really fast too! Esper can just go Luminarch Aspirant or Tenacious Underdog, Raffine, Scheming Seer, into The Wandering Emperor which is an insanely difficult curve to beat if you're looking to go over Esper.
No matter what angle of attack you may have, Esper definitely can have the answer. The deck of course isn't unbeatable, but having all their bases covered and all their cards being value engines is a difficult strategy to meaningfully attack.
---
Naya Runes – 30 Players – 13.5% of Metagame
Powered by
Naya Runes
by DoggertQBones
Standard
Midrange
best of 3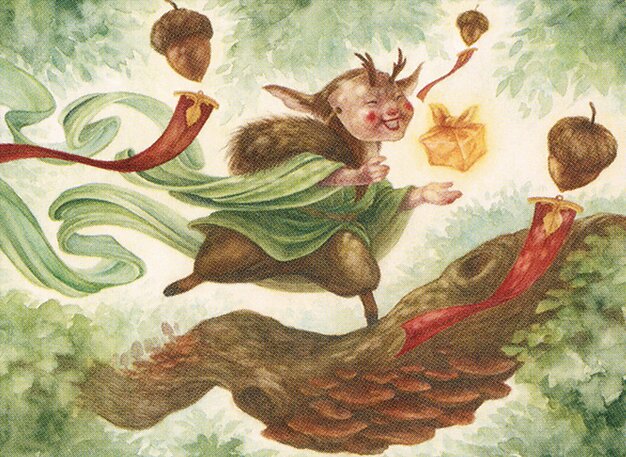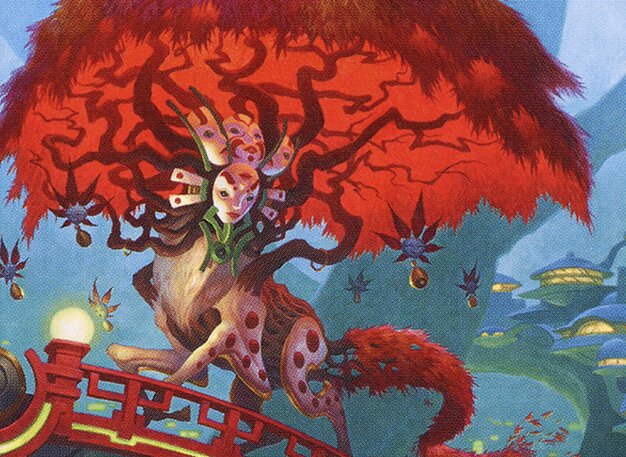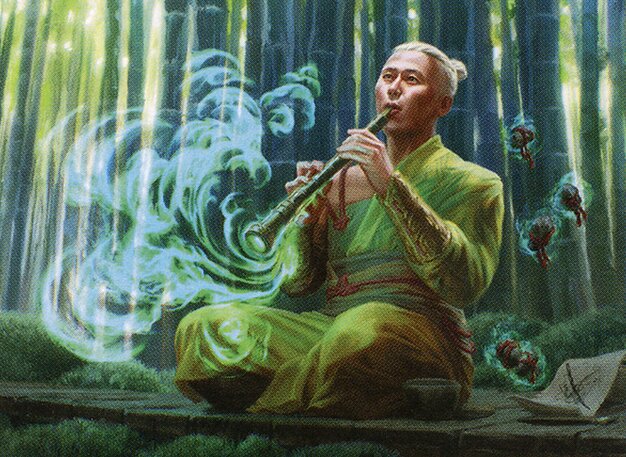 Creatures (16)
Enchantments (21)
Lands (23)
60 Cards
$275.88
15 Cards
$23.37
Utilizing the extremely powerful synergy between Jukai Naturalist and Runeforge Champion with Kamigawa's Enchantment payoffs, Runes is an extremely explosive and resilient deck. We have another deck that's no big surprise for those versed in Standard. Like Esper, Runes has been a fixture in Standard for the length of New Capenna's release and well before it as well.
Rather than being a deck that has it all like Esper, Runes is a much different beast. You have a good amount of card advantage engines which can keep the gas flowing, but ultimately the power in the deck hinges on how hard their threats hit. Every threat in Runes is terrifying with no exceptions. Generous Visitor, Kami of Transience, and Runeforge Champion can all grow to huge proportions and obliterate any opponent within a few turns. Jukai Naturalist, while not winning the game by itself, combos with Runeforge Champion and is just generally insane in a deck with so many enchantments. With how hyper efficient this deck is, it demands respect in any matchup it's played in. If the opponent isn't playing a finely tuned deck or doesn't have an abundance of removal, they're going to be crushed.
I would definitely argue that Runes is easier to hate out than Esper as a plethora of removal will do the trick, and as a known entity a lot of players in this tournament would have come prepared for it. The deck is still powerful enough that it's easily the second pillar of the Standard meta alongside Esper.
---
Jeskai Storm – 30 players – 13.5% of Metagame
Powered by
Jeskai Combo
by MTG Arena Zone
60 Cards
$289.22
15 Cards
$6.73
This archetype already existed on the fringes before, but it's the release of Big Score that put it over the top. Sometimes referred to as Jeskai Combo or Jeskai Treasures, the plan is to cast a lot of spells in a single turn. When you control Goldspan Dragon, Big Score is mana-neutral, and targeting your own Dragon will create Treasures. After several such spells, Show of Confidence will target Goldspan Dragon multiple times to generate even more mana, allowing you to cast Lier, Disciple of the Drowned and do it all over again. With the capability of such massive turns, it's reminiscent of the storm mechanic—hence the name.
---
Jund Midrange – 20 Players – 9% of Metagame
Powered by
Jund Midrange
by DoggertQBones
60 Cards
$478.46
15 Cards
$76.51
Utilizing Green ramp alongside the power of Rakdos's interaction and Ob Nixilis, the Adversary, Jund can produce threat after threat and have the removal to back them up. Fable of the Mirror-Breaker, The Meathook Massacre, and Esika's Chariot are the best cards in Standard and putting them altogether should be a recipe for success. This is all tied together along with the most hyped up Planeswalkers in a while have – Ob Nixilis.
It does the same thing as Esper, but just a little bit bigger. In midrange metagames, it's not surprising to see midrange decks slow down in order to capitalize on that meta, but most were probably assuming you'd have to do that with Esper. Jund hits from a different angle where it has more interaction for Esper's scariest threats and also pays more respect to the Runes matchup to not get punked out there.
Jund Treasures
by MTG Arena Zone
Standard
Midrange
best of 3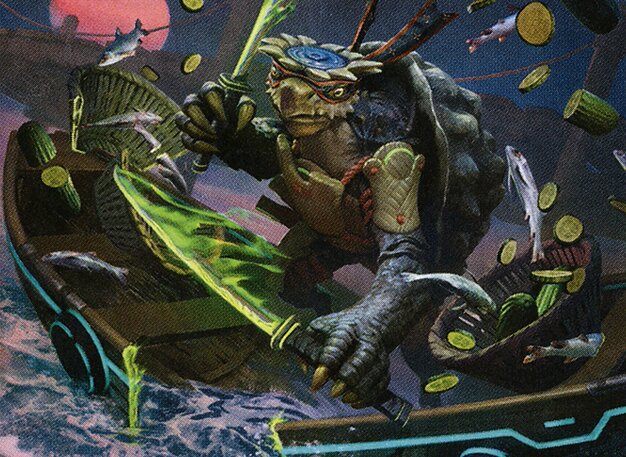 60 Cards
$455.06
15 Cards
$14.81
The archetype also can deviate to a different Treasures version, that make use of Jaspera Sentinel and Magda, Brazen Outlaw, into Ziatora, the Incinerator. The vast majority of Jund Treasures lists also exploit Professional Face-Breaker as a spicy value engine.
---
Grixis Vampires – 12 Players – 5.4% of Metagame
Grixis Vampires
by MTG Arena Zone
Standard
Tribal
best of 3
60 Cards
$506.8
15 Cards
$63.35
Not much is known about this archetype, but Frank Karsten states that the deck is lead by Evelyn, the Covetous, backed up by great Vampires such as Bloodtithe Harvester and Corpse Appraiser. 12 players with the deck means that a team of players tested for it, and would be interesting to find out if they broke the format!
While Rakdos Vampires was briefly a thing, it's unlikely that the deck will lean heavily on an aggressive side, but rather another value-oriented midrange deck that happens to have a minor tribal synergy with Evelyn.
---
Five-Color Ramp – 2 Players – 0.9% of Metagame
The Kami War Rigging
by MTG Arena Zone
60 Cards
$595.34
15 Cards
$8.53
The Kami War and Fight Rigging are hot cards in Standard at the moment, and it is possible that with the new three-color lands in Streets of New Capenna the five-color Saga could be a surprise performer with only 2 players choosing to play it.
While the archetype leaves a lot of room for variation in builds, Frank Karsten states that it includes cards such as Courier's Briefcase and Binding the Old Gods.
---
Conclusion
Overall, Standard seems to be in a healthy position right now, if not skewed a bit towards Midrange decks. Recent new cards are good at giving more than one card's worth of value to their players, but it can be considered natural in a full Standard format with all eight sets active. This tournament should be a good baseline for players to work with for the next few months until rotation happens.
Thank you for reading!
Enjoy our content? Wish to support our work? Join our Premium community, get access to exclusive content, remove all advertisements, and more!