Historic Metagame Breakdown: New Capenna Championship
A breakdown of the best Historic decks the competitors are playing in the New Capenna Championship.
New Capenna Championship is the next big tournament starting Friday May 20, 2022! There are 223 players invited to compete for a prize pool of $450,000 in Historic and Standard formats. Let's find out what deck archetypes the top players of the world have decided to bring this weekend – you can find the article by Hall of Famer Frank Karsten here. All decklists will be published at the beginning of round 1, around 9 AM PT when the live broadcast also starts. Also be sure to check out the Standard Metagame Breakdown:
---
Overview
Historic has seen minimal change to the metagame since the Neon Dynasty Championship back in March, despite the addition of Alchemy: Kamigawa and Streets of New Capenna. Some new and digital-only cards have definitely made an impact on some of the top decks, but a lot of the competitive focus has also seen a shift to the new Explorer format that exclude a lot of the overbearing cards in Historic.
Just over 75% of the total metagame is occupied by the top five decks, not counting the smaller sub-archetypes (e.g. Azorius Lotus Field and Azorius Control). While the format can be considered "solved" in its current state, it will be interesting to see what direction Wizards of the Coast takes with the upcoming Alchemy Horizons: Baldur's Gate and Historic Anthology 6.
Historic is featured in a total of eight rounds of the tournament (out of 15), four rounds each on day one and day two.
---
Izzet Phoenix – 69 Players – 30.9% of Metagame
Powered by
vs
rakdos arcanist (lurrus)
vs
jeskai control (yorion)
vs
azorius control (yorion)
vs
orzhov midrange (yorion)
(H) Izzet Phoenix
by DoggertQBones
60 Cards
$362.24
15 Cards
$30.21
Abusing the power of Arclight Phoenix, Phoenix is a scarily efficient deck with it's suite of excellent removal and cantrips. The deck is so good at finding their Phoenixes, putting them in the yard, and getting them back for free while accruing massive advantages with the rest of their spells.
Personally, I think Izzet Phoenix is far and away the best deck in Historic and would've very likely been my personal pick. It is just so powerful, so consistent, and so hard to keep down no matter what cards the opponent is packing. Even a Rest in Peace is far from game over for Phoenix now which is crazy for a deck that seems so reliant on the graveyard. Considering you have excellent interaction as well, it's really hard for Phoenix to get blindsided by a strategy they aren't ready for.
---
Golgari Food – 40 Players – 17.9% of Metagame
Powered by
vs
rakdos arcanist (lurrus)
vs
azorius control (yorion)
(H) Golgari Food
by DoggertQBones
Historic
Midrange
best of 3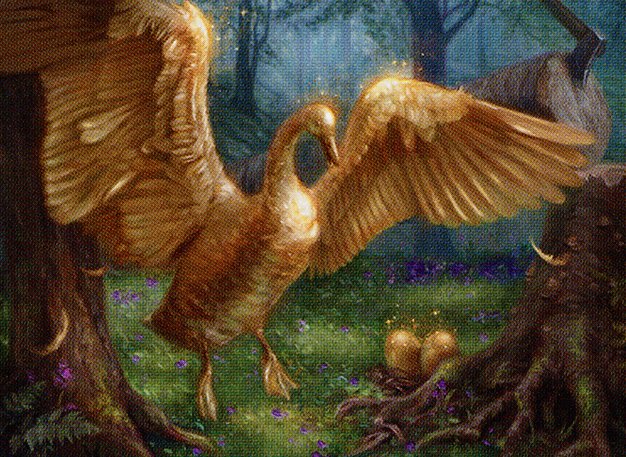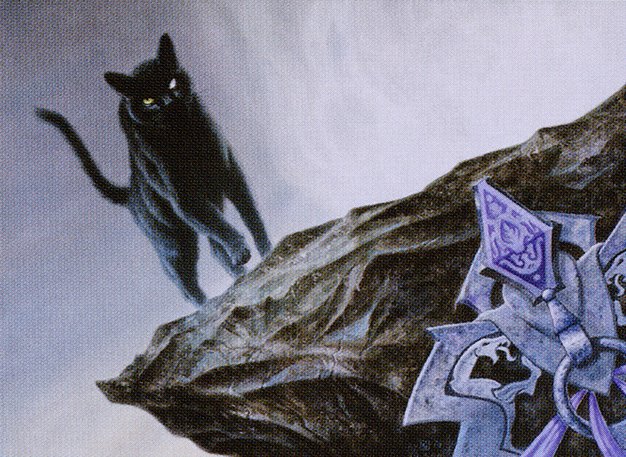 60 Cards
$525.06
15 Cards
$80.25
Powered by the incredible synergy between Cauldron Familiar and Witch's Oven, Golgari Food is likely the grindiest deck in Historic. It has amazing inevitability, solid interaction, and excellent card selection through the use of Trail of Crumbs.
Golgari Food also seems like a great choice for those who are well versed with the decks play patterns, don't mind facing the mirror, and are prepared for the many tech cards that other players are likely to pack. Golgari can realistically beat any strategy which is huge for it, but Hidetsugu Consumes All is definitely scary for this deck and presumably many decks are going to be packing it this weekend.
---
Azorius Auras – 26 Players – 11.7% of Metagame
Powered by
vs
azorius control (yorion)
(H) Azorius Auras
by DoggertQBones
60 Cards
$139.92
15 Cards
$16.49
Looking to avoid playing a fair game of Magic, Auras is dedicated to getting a creature on board that likes Auras, suiting them up with a few of them drawing cards all the while, and killing the opponent in a few big swings. This is a hard deck to hate out as every threat and Aura in the deck can replace itself with the plentiful amount of "Kor Spiritdancers" in the deck.
While I don't think I would've ultimately picked it, I am also a big fan of Azorius Auras as I feel like it's a deck that is so ridiculously hard to hate out, but with the downside that it can lose to itself. Very few popular decks play enough removal to realistically stop the deluge of creatures Auras can present so I believe that to be the second best option for this event. Furthermore, Auras is so good at crushing any creature deck or non-tier strategy so it further helps it as a pick in an open field.
---
Azorius Affinity – 21 Players – 9.4% of Metagame
Powered by
vs
azorius control (yorion)
(H) Azorius Affinity
by DoggertQBones
Historic
Artifacts
best of 3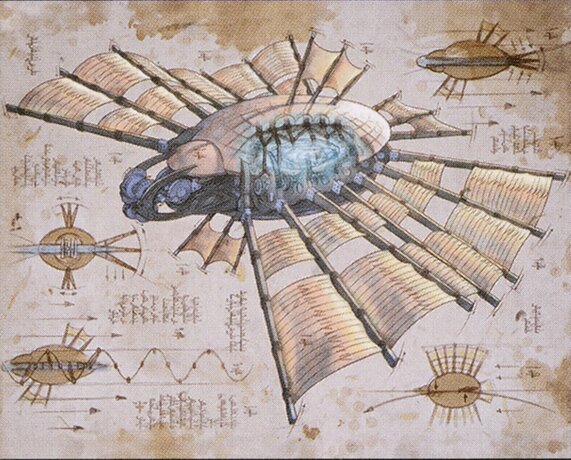 60 Cards
$413.2
15 Cards
$61.33
A relatively new addition to Historic and championed by Jean-Emmanuel Depraz, Azorius Affinity looks to get ridiculous mileage out of the artifact matters cards like Thought Monitor and Nettlecyst while playing every strong artifact in Blue and White.
Affinity is not a deck I'm super well versed with, but with the times I've played with and the many times I played against it, I wasn't particularly impressed. It seems decent against the field, but only really exemplary against Auras as they have so much exile based removal. It could be my inexperience with the archetype, but I feel it will do decently, but not incredibly.
---
Rakdos Arcanist – 13 Players – 5.8% of Metagame
Powered by
vs
rakdos arcanist (lurrus)
vs
azorius control (yorion)
vs
boros feather (yorion)
(H) Rakdos Arcanist
by DoggertQBones
Historic
Midrange
best of 3
60 Cards
$449.07
14 Cards
$29.66
A new spin on an old Historic archetype, Rakdos Arcanist is a midrange machine looking to eat up any deck that isn't going big or doing something extremely unfair. Packed to the brim with removal and value creatures, Arcanist can easily go toe to toe with any of the giants in Historic and grind them out with the right draws.
For the last pillar of Historic, I think Arcanist is an extremely bold choice for this event. Despite being extremely good against a vast majority of Historic, it's poorer matchups against Izzet Phoenix and Golgari Food is definitely an awkward proposition. If an Arcanist player can dodge Phoenix and keep drawing their Hidetsugu Consumes All against Golgari they could do extremely well, but I personally wouldn't want to leave it up to fate as much.
---
Five-color Niv-Mizzet – 2 Players – 0.9% of Metagame
Powered by
vs
azorius control (yorion)
(H) 5C Niv
by DoggertQBones
Historic
Midrange
best of 3
60 Cards
$526.49
15 Cards
$35.73
With a deck packed with two-color spells to leverage the power of Niv-Mizzet Reborn, this deck has incredible grinding potential between their excellent card quality and the massive draws from resolving Niv itself.
While I personally think that the only 3 best options by far were Phoenix, Food, and Auras, if any outliers may surprise us this weekend, I would have to pick Five-Color Niv-Mizzet. While it isn't great against some of the fast decks of the format, it does sport really strong matchups against both Phoenix and Food so with the right build, the right matchups, and right draws, I wouldn't be shocked to see one of the two player do well this weekend.
---
Conclusion
For my taste, I think the players who are on one of the five most popular archetypes have the right idea. I would consider these decks the long-standing, five pillars of Historic as they are all extremely powerful in their own right while being good in different scenarios. That said, I don't think all of them are created equal!
Enjoy our content? Wish to support our work? Join our Premium community, get access to exclusive content, remove all advertisements, and more!