Standard Mono White Aggro Deck Guide: Complete Bo1, Bo3, and Budget Lists
Our first in the series of complete deck guides is here! This is a new form of deck guide where we try to keep meta decks updated while providing curated lists for Bo1, Bo3, and a Budget option if applicable!
Hello everyone!
Today we're going to be trying out our new form of deck guide! We're trying to approach a deck as holistically as possible, and to that end, we want to include everything you can possibly need in a deck guide!
That means this will be a guide that features the Bo3 deck, the Bo1 deck, the budget version (if applicable), and the matchups and sideboard guide! If you are at all interested in this deck, we're hoping this will prove more useful for you! Let's get into it.
---
Best of Three
Mono White Aggro
by DoggertQBones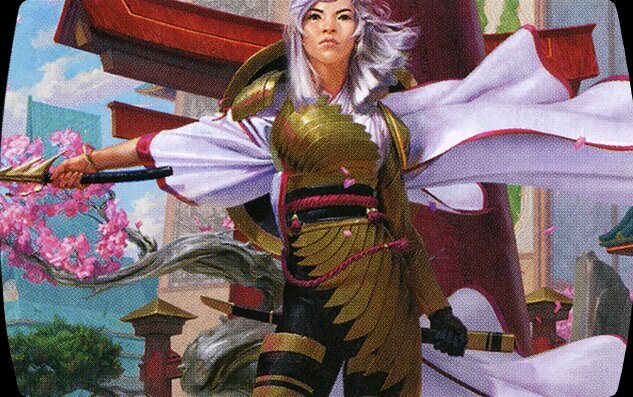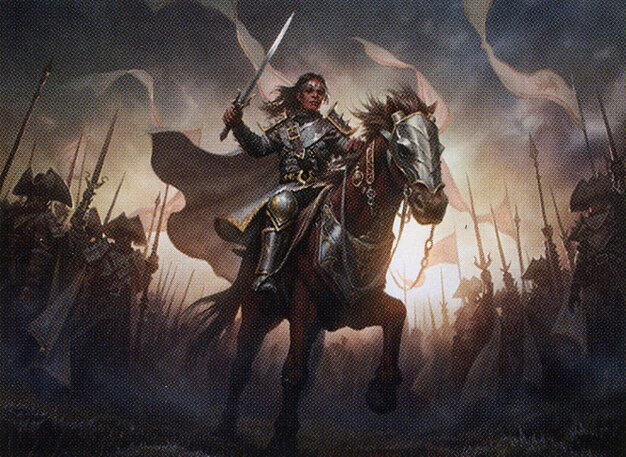 60 Cards
$164.08
15 Cards
$50.21
Despite recently being supplanted by the more popular Boros Aggro, Mono White Aggro is still a great option for Standard. With a fantastic curve, solid interaction, and an unparalleled mana base, Mono White is excellent at getting under the competition and beating them down before they can recover.
While Boros may be a bit quicker as it has more haste threats and burn for reach, Mono White has more varied interaction mechanisms like Elite Spellbinder, Thalia, Guardian of Thraben, and Reidane, God of the Worthy to help put the opponent off curve and disrupt their game plan. This is especially important against decks that are reliant on a particular card to get ahead, and in this metagame, that's a very powerful advantage as Jeskai Hinata is currently the best and most popular deck.
---
Best of One
Bo1 Mono White Aggro
by DoggertQBones
60 Cards
$197.6
3 Cards
$1.47
Best of One Mono White still shares all the same qualities as its Best of Three version, but unlike Best of Three, there are significantly fewer slow decks to contend with. The best part about Mono White in Best of Three is that it can match up well against the slow decks as all your disruptive elements can keep them off balance long enough that they'll lose before mounting any sort of game plan. In Best of One though, it's predominately aggressive decks so this element to the plan is much less important.
Despite that, Mono White is one of the best decks in Best of One, second only to Boros Aggro once again. Instead of being as reliant on the disruptive elements mentioned above, to contend with opposing aggro decks, you focus on different interactive pieces like Brutal Cathar, Skyclave Apparition, and Portable Hole to take out opposing creatures while delivering the beat down.
---
Budget
For more budget decklists and their upgrade guides, check out our Budget Standard Deck section!
Budget Mono White Aggro
by DoggertQBones
60 Cards
$22.52
Sideboard
7 Cards
$2.45
---
Matchups and Sideboard Guide
Vs. Jeskai Hinata
Hinata is an awkward matchup as it's going to be largely dependent on how your opponent draws. They play a good amount of spot removal, and if they draw a lot of it into a proactive play, you won't have a real chance. However, on average, you're going to present more threats then they can answers so you'll be able to put up a pretty strong aggressive front.
You don't have much of a goal beyond just playing out all your threats and keep beating down. Most lists don't play board wipes so playing around them is likely not worth it.
Vs. Grixis Control
Unlike the Hinata matchup, Grixis is going to be a much more typical Control matchup so there's a lot more to consider. Against Hinata, they don't play board wipes and have threats that can quickly win the game early on so you just have to jam your threats every time. Control on the other hand is going to play a game that's more reliant on card advantage and grinding you out so you have to play with that in mind.
That said, they also don't play too many board wipes generally so you can mostly just keep deploying threats, but sandbagging at points is definitely not out of the question. The only way they're realistically going to kill you is either depleting you of all resources or landing a Hullbreaker Horror, so as long as you don't play too greedy, this should generally be a good matchup.
Vs. Esper Midrange
Esper is a pretty dynamic matchup as the player who's favored can shift rapidly. If they land a Raffine, Scheming Seer, Wedding Announcement, or The Meathook Massacre, you're going to need a great follow-up to catch back up. Otherwise, you will be the aggressor as you don't want to give them a wealth of time.
Don't overcommit to the board if you don't need to, but by the same token, don't hold back as many resources as you might assume. They have too many good pieces of spot removal and blockers to get away with deploying a creature or two.
Vs. Boros Aggro
Both of you are aggressive decks and neither of you can necessarily go bigger, so you're likely both trying to be the aggressor in the matchup. Although neither of you are going bigger, the secret to winning the matchup is between two ways.
If you are winning the damage race, do everything in your power to continue doing so and try to force the opponent to use their cards sub-optimally (awkwardly timed removal, premium creatures used as blockers). If you are losing the race, the best choice you have is try to leverage your cards as efficiently as possible, even at the expense of damage.
If you're losing the race, you need to try to win the attrition war instead so do your best to accurately evaluate where you are in the matchup and work towards that game plan.
Vs. Orzhov Midrange
Similar to Esper, Orzhov is going to have nearly identical dynamics as Esper. Rather than Raffine, Scheming Seer, you have to worry about Extraction Specialist as them getting back a two drop and getting a lifelink body is a nightmare. Try not to trade with their two drops if you can help it to avoid this interaction and instead use your exile effects to get rid of them.
Beyond that, you need to as aggressive as possible as they play a lot of spot removal and board wipes so this is going to be pretty rough overall.
---
TIPS AND TRICKS
If you are on the draw, have Usher of the Fallen turn 1, and believe the opponent is holding up mana to remove your two drop, I will very often just boast Usher post combat to force them to use removal on it or waste their turn.
Hopeful Initiate can remove counters from ANY creature you control, not just itself. It's not relevant often, but keep it in mind.
Generally when you curve 1 into Luminarch Aspirant, you want to put the counter on the 1 drop as Luminarch is a high priority kill, but if the 1 you played was Hopeful Initiate, you generally want to put it on Luminarch to start Training ASAP. That said, if you think they have removal for Luminarch, put it on Hopeful anyway as you're going to lose out on the counter if it does get removed.
Playing an Intrepid Adversary as a 3/1 is much better than missing out on playing a spell turn 2. Between casting this and boasting Usher of the Fallen is a tossup though, depends on the board and matchup. If you don't think they have removal, don't have a good blocker, or just need maximum pressure, play Adversary.
I feel that too many players like taking cards for curve with Elite Spellbinder too often. Giving them a less optimal turn is good, but I like taking more expensive cards that make it extremely hard for them to cast it in a timely manner. However, if you can force them to have no play the next turn by taking a particular card, I'm quite privy to doing that as well.
Be very mindful if it's Day or Night when playing out Brutal Cathar. Don't want to play it expecting to exile a creature just for it to be a 3/3 First Strike.
Don't be afraid to pass the turn with Brutal Cathar out if you're attempting to exile multiple creatures. This is easier to do if you have The Wandering Emperor, Crawling Barrens, or Eiganjo, Seat of the Empire, but it's not crazy to hold back for a turn to get more value.
Although not generally useful, don't forget that Reidane, God of the Worthy has the Valkmira side as well. This could be a great roadblock for aggressive decks looking to race you. Furthermore, it's a great counter to Hinata, Dawn-Crowned trying to turbo out a Magma Opus!
Thank you for reading!
Enjoy our content? Wish to support our work? Join our Premium community, get access to exclusive content, remove all advertisements, and more!
No ads: Browse the entire website ad-free, both display and video.
Exclusive Content: Instant access to all exclusive articles only for Premium members, at your fingertips.
Support: All your contributions get directly reinvested into the website to increase your viewing experience!
Discord: Join our Discord server, claim your Premium role and gain access to exclusive channels where you can learn in real time!
Special offer: For a limited time, use coupon code L95WR9JOWV to get 50% off the Annual plan!