Standard Naya Legends Deck Guide: Roll Your Opponent With Explosive Starts!
Torn between playing something flashy, playing something good, or playing something fast? Not anymore! Find out why Bohe is so excited about Naya Bard Class and how it's explosiveness is just what you need to circumvent the metagame!
A few months have passed since the last time we talked about Gruul Bard Class. Seeing how Standard evolved as a format, we can see that there are many viable decks and strategies. New decks appear and attract more attention than pre-existing archetypes do as a result of players wanting to try the new cards.
However, if we look at the newer cards carefully and think about strengthening existing decks instead of looking at the new cards as enablers for new strategies, these older archetypes can be stronger than before and compete once more.
This is the case with Bard Class. Many of us know that Commander is probably the most popular format in paper Magic. Wizards of the Coast is well aware of that, and because of that, many legendary creatures are printed in basically every new set now.
Streets of New Capenna: 23 legends.
Kamigawa: Neon Dynasty: 42 legends.
Innistrad: Crimson Vow: 25 legends.
It's true that not all of these legendary cards are Red or Green, but many of them are, and just like Jinnie Fay, Jetmir's Second, they could give a Bard Class new amazing tools to work with.
This new Cabaretti legend is without a doubt the heart of this new Bard Class variant. Even without getting all the benefits of playing it in this deck, Jinnie Fay is a solid card none the less. It's so good in many situations that even Shota Yasooka made top 8 during Streets of New Capenna Mythic Championship with a Jund deck featuring 3 Jinnie Fay.
In that archetype, there were many ways of enabling Jinnie. Cards like Black Market Tycoon and Gala Greeters were an integral part of the equation. Now, imagine all the possibilities if we go for a more explosive approach with Bard Class and legends that can put tons of tokens with their effects.
Let's analyze two lists that Japanese players were piloting these last weeks with very good results. Both trying to exploit Jinnie Fay, Jetmir's Second in their own way:
Bard Class – Miyoshi Tomohito Hareruya Game Day 2nd place
by Bohe
Standard
Midrange
best of 3
60 Cards
$349.66
15 Cards
$94.23
Tomohito's variant is more focused on a midrange style. There are many cards in this list that create tokens that can be converted to dogs or cats with Jinnie like Wedding Announcement, Rabble Rousing, and Atsushi, the Blazing Sky.
This list has some clear strengths over other Bard Class iterations. It can play as a midrange deck and do a very good job even if the legends plan gets behind, curving as a regular Naya Midrange by going Gala Greeters into Wedding Announcement into Esika's Chariot or Arlinn, the Pack's Hope.
However, after testing and working with Bard Class decks, going in a more all-in fashion tends to be better. Not only because that approach gives us many free wins because of its explosive nature, but thanks to how we can also have a very good mid/late game without sacrificing our main plan if we choose the cards accordingly.
Naya Bard Class – Hana_Yama_Sana Standard Event (7-2)
by Bohe
Hana's version of the deck goes much more towards the all-in plan, and is, without a doubt, a more aggressive iteration of this archetype.
There are some cards that are a key part of the new core that remain present in both lists like Gala Greeters, but Jinnie Fay, Jetmir's Second is the card that this list wants to exploit the most by playing a full set of it. The explosive interactions these lists can assemble in comparison with the first one is notorious:
This is a more similar approach to other Bard Class decks we have seen before and it works amazingly well. However, after investigating a bit, I realized that Hana's list was inspired by one made by siki_sikigamin:
Gruul Bard Class by siki_sikigamin
by Bohe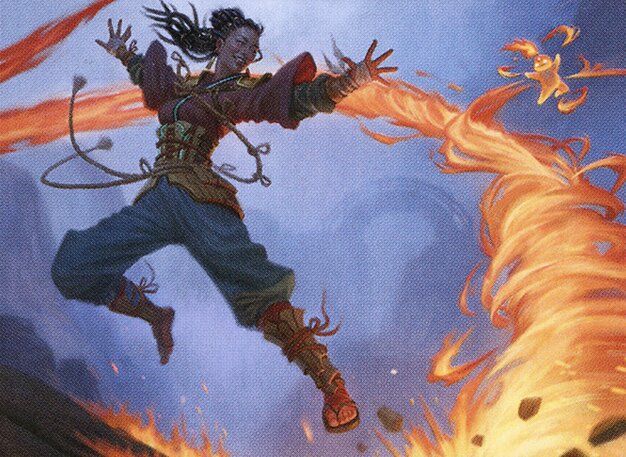 If we look closely, we can notice that siki opts for a full Gruul variant with 4 Ognis, the Dragon's Lash and 4 Kodama of the West Tree, aiming for a more all-in version. It seems like a very good and logical option. Hana stated in a tweet that she went for a Naya version with Rocco, Cabaretti Caterer and Jetmir, Nexus of Revels because she didn't have the full Ognis, the Dragon's Lash set.
Thinking about this made me realize what the original plan of the deck was. A Gruul variant makes us not have to bother with a third color and all our lands can come into play untapped. Also, siki's variant features a high amount of basic lands, assuring Phylath, World Sculptor puts a high amount of tokens when it enters the battlefield. Nevertheless, after working with this archetype I think that the white splash could be very useful when going for a best of three variant.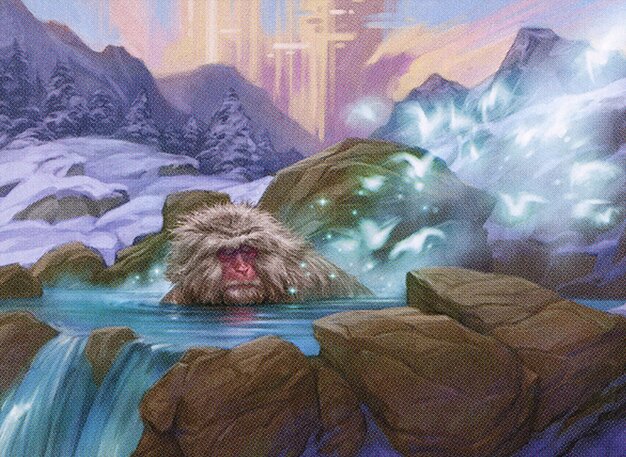 60 Cards
$137.98
13 Cards
$27.69
My final list has some small changes. The third Ognis, the Dragon's Lash helps a lot with finishing the game. I didn't play 4 Ognis or 4 Kodama like siki does. Even if both are a key part of our plan, drawing multiples is always something we want to avoid in a Bard Class deck, so filling those spots with a pair of Halana and Alena, Partners makes us have different legends to play and fill the board with.
I added 2 more white sources for solidifying our sideboard plans. Have this in mind and prioritize Kodama of the West Tree as soon as possible. Finding all the basic lands we can before playing Phylath, World Sculptor helps us finish the game. Playing 16 basics just like siki is not needed; 9 like Hana felt ok, and 7 could be just on the line, but prioritizing Kodama plays makes having 4 or 5 pretty easy and is most of the time enough to close the game in one turn with Jinnie Fay, Jetmir's Second.
Potential Inclusion / Notable Exclusion
Matchups and Sideboard Guide
Jeskai Hinata
| In | Out |
| --- | --- |
| +2 Reidane, God of the Worthy | -3 Kami's Flare |
| +3 Heated Debate | -2 Targ, Nar, Demon-Fang Gnoll |
| +3 Thalia, Guardian of Thraben | -2 Halana and Alena, Partners |
| +1 Guardian of Faith | -1 Jetmir, Nexus of Revels |
| +2 Arlinn, the Pack's Hope | -1 Ognis, the Dragon's Lash |
| | -1 Jinnie Fay, Jetmir's Second |
| | -1 Phylath, World Sculptor |
We sideboard here aiming to keep our curve cohesive. Normally curving Thalia, Guardian of Thraben into Reidane, God of the Worthy makes the game for the Hinata player extremely difficult which is exactly what we want.
Better yet, Heated Debate is an amazing new tech that many red decks are playing now in the current meta. It helps in many situations. In this case, it lets us kill Hinata, Dawn-Crowned for 4 mana without worrying about counters (just don't forget Valorous Stance).
Arlinn, the Pack's Hope is very good in this kind of matchup because it lets us play our creatures as though they had flash. Also, an indestructible 5/5 with haste and trample tends to be very oppressive to our opponents if we have Arlinn, the Moon's Fury.
Esper Midrange
Heated Debate becomes handy once more thanks to how it bypasses Raffine, Scheming Seer's ward ability. Circle of Confinement also can get Raffine out of our way or gets Tenacious Underdog permanently out of our sight. Even if Kami's Flare can kill almost all their creatures, we are siding in 6 removal spells. We still want to be the aggressor in this match, so we just adjust our removal instead of going for a full reactive plan keeping Kami's Flare in.
Arlinn, the Pack's Hope helps a lot in this kind of attrition matchup when trading resources becomes extremely important. Play your creatures with flash thanks to Arlinn as much as you can. This will help us avoid the pair of The Meathook Massacre they play.
Grixis Vampires
Circle of Confinement shines here. It's good removal in the current meta, but against Grixis, it helps us to stabilize against their potential aggressive openings giving us 2 life whenever they play the same vampire removed with this enchantment; this can help us reach later instances of the game when we can end it with unexpected big attacks. Just like against Esper, be careful to play around The Meathook Massacre.
Here we keep Kami's Flare thanks to how it lets us remove almost all their creatures without a problem. Attacking over Evelyn, the Covetous is not a big problem either. They play a full set of Voltage Surge so be wary of that. Try to have Bard Class and Invigorating Hot Springs in play as fast as you can. This helps many of our creatures, making their toughness high enough for avoiding this removal spell.
Mono White Aggro
We have to respect the aggressiveness of Mono White. Adding our last Kami's Flare plus 3 Circle of Confinement help us a lot while navigating the early stages of the game. After we stabilize, most of our creatures are bigger than theirs thanks to Bard Class and Invigorating Hot Spring.
Our deck plan works very well against them. We go wide enough for competing on the battlefield and this leaves our blockers enough time until our big creatures start pushing them into defensive mode.
Tips and Tricks
Playing Kolvori, God of Kinship as The Ringhart Crest is better than it looks. If you don't have Gala Greeters or Bard Class, it's a very useful play.
If many creatures come into play at the same time, Gala Greeters could use all its abilities at once. This is common thanks to Phylath, World Sculptor.
Save Targ Nar, Demon-Fang Gnoll or Jetmir, Nexus of Revels for attacks that would end the game or leave our opponent's life total low enough for killing them the turn after.
Most of the time, we want the dog tokens with Jinnie Fay, Jetmir's Second. However, going for cat tokens could be viable from time to time.
Prioritize Kodama of the West Tree as much as you can. Having all our basic lands before Phylath, World Sculptor hits the field is mandatory.
The only thing we want to prioritize higher than searching for basic lands is leveling up Bard Class.
If Halana and Alena, Partners has more power, it will put as many +1/+1 counters on other creatures. If it comes into play as 3/4 thanks to Bard Class and then we put a +1/+1 counter on it thanks to Invigorating Hot Spring, Halana and Alena will put 4 counters on another creature with it's trigger.
Kami's Flare is one of the more underrated cards in Standard in my opinion. It's not Searing Blaze, but an inverted Searing Blood for 1R is better than it looks, especially for aggressive decks like ours.
10 white sources are enough for our white cards on our sideboard. Just the usual Pathway Advice. Try to save pathways for later turns. Miss-choosing a color could be a game-changer.
Heated Debate is a great tech card against Hinata, Dawn-Crowned, and Raffine, Scheming Seer. Don't forget that this spell can't be countered.
End Step
This is without a doubt one of the more explosive decks you could play in the current Standard. Besides other aggro decks, we need two or three turns to turn on the engine, but after that, every turn could mean one turn kill in a snap.
Taking this deck for a deck guide was extremely fun. Successful archetypes that fall in popularity tend to succeed again if we take the time to update them. If you give this deck a chance, please let me know what you think on my social media (links below). Until the next time, dear readers. Thanks for all your support and all the ideas you give me for future articles. Also, don't forget to smile at the start of your day; it surely makes a difference. 😄
Enjoy our content? Wish to support our work? Join our Premium community, get access to exclusive content, remove all advertisements, and more!