Bo1 + Bo3 Alchemy Gruul Werewolves Deck Guide: The Pack is Stronger than Ever!
Before Alchemy was a thing, I thought that Werewolves (and Gruul in general) were in a good spot for competitive game play. Just 2 or 3 new cards were needed to push the archetype into something appealing for the community. Alchemy did just that, and did it in a incredible way!
There's now a few players that have taken the archetype to Mythic with incredible win rates. These three cards are a core part of that success.
Tenacious Pup is what this deck was lacking. At first glace it's another amazing one drop, but this one is something beyond anything we could ever imagine from a one drop. For just one green mana we get a 1/2 body and trample, vigilance and +1/+1 counters on the next creature we play. That's something beyond any other one drop in the history of the game (or at least as far as I can remember). It's not the next creature we play this turn… it's the next creature we play in the game, doesn't matter what happens to our 1/2 pup, we are going to get a a lot of value just for playing it.
Remember Robber of the Rich and how good it was for aggro strategies? Rahilda, Wanted Cutthroat is and upgrade. Yes, Rahilda doesn't have haste, but we don't need fewer cards in hand than our opponent, and even if the card we take is at random and not the top one of the library, most of the time there's no difference, except the fact that Rahilda always hits a non land card! Robber of the Rich hit lands from time to time, Rahilda is always getting something that's at least castable, and that's not all! Rahilda transforms to a double striker, that means two hits equals two cards.
Finally, Bloodrage Alpha is a creature that not all of the Mythic werewolves players use, but it's been fantastic for me. With all the relevant creature decks in Alchemy, having the ability to make our Wolves or Werewolves fight is extremely relevant, especially against many of the best archetypes right now (like Clerics, for example).
There's two list that until now look like the most promising ones for the archetype:
Gruul Werewolves by SoggyBreadGivesMeDepression – Mythic #72
by Bohe
60 Cards
$76.08
15 Cards
$19.09
Gruul Werewolves by Hiroki Nagase (Tsubaki_am) – Top 3-4th B
by Bohe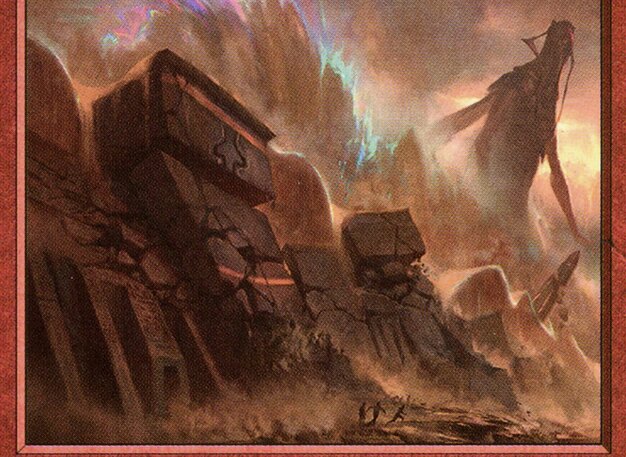 60 Cards
$99.37
15 Cards
$16.04
A few differences could be noted between both lists. The most notorious ones are:
On the other hand, there are some similarities we have to take in consideration:
Having all this data in my mind I ended with these two list:
Gruul Werewolves Bo1 by Bohe
by Bohe
As you can see, this is the most straightforward list we can afford. Before anything else, we have to talk about Ranger Class.
Since the Adventures in Forgotten Realms set came out, Ranger Class positioned itself as probably the best of all the class enchantments. It's been a staple in any green deck since it release, but now, after taking many points in consideration, we can use it's slot better.
Don't get me wrong, the card is amazing, but think of this:
If we play Tenacious Pup turn 1, the wolf token generated by Ranger Class is not going to get the buffs. This could be good for saving them for Reckless Stormseeker or Tovolar, Dire Overlord, but even if you have a better turn 3 this is suboptimal.
Having now one more amazing two drop in form of Rahilda, Wanted Cutthroat, Ranger Class is no longer needed. Take this second example into consideration; no matter if we play Tenacious Pup on turn 1, having all two drops in hand, which one would you play on turn 2 against a blank opponent on turn 1? (no signs of any archetype). Kessig Naturalist could ramp us to Arlinn, the Pack's Hope or Bloodrage Alpha, Rahilda could hit over incoming blockers without trading thanks to first strike, and Werewolf Pack Leader could have the better stats without investing more mana (like Ranger Class), so…
Yes, Ranger Class could be played, 2-4 copies would always be something functional in this archetype, but try playing without them. Being incredibly proactive is now something that is very rewarded in Alchemy and investing mana leveling the class is something that from time to time starts feeling to slow.
Besides that, the other important thing to notice about this Bo1 list are the Moonrager's Slash. With 4 Tovolar, Dire Overlord, we can be playing on night turns more often than you'd think. A semi Lightning Bolt is not bad, and even for 3 mana, the fact that we can throw it at our opponents directly could seal many games. Try it, this card is better than you might think.
Furthermore, a 3 damage spell to any target can be better than Snakeskin Veil or Abrade that are some kind of match up dependent. Hiroki Nagase used both in the 3rd place tournament (35+ players) list, and even if both cards are amazing in tournament environments, Moonrager's Slash could be best suited for Bo1 without a doubt.
Now, onto Bo3 matters:
Gruul Werewolves Bo3 by Bohe
by Bohe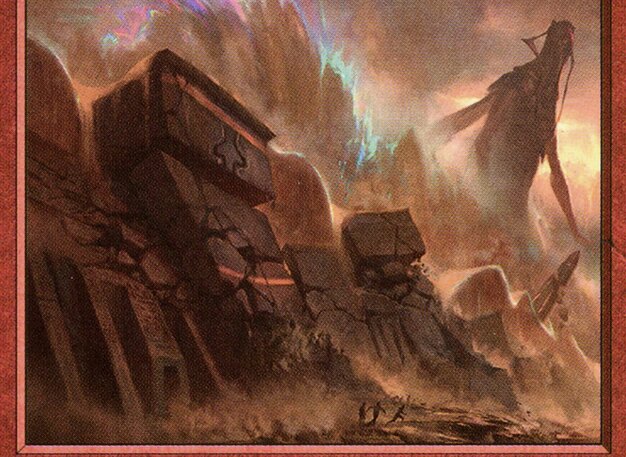 60 Cards
$104.67
15 Cards
$17.69
As you can see, there's some differences between both list that are important to talk about. As some of my usual readers know, I'm not in favor of blank cards when playing Bo1 (that can be very good in certain situations but do nothing in other scenarios). Now, with access to our sideboard, that changes, and we can sneak 1 Abrade, 1 Demon Bolt and 2 Snakeskin Veil into the main board.
Abrade is probably the best two mana red removal spell now. Hikori's list plays a full set in the 75. It's some kind of a meta call, but just think about it: Pyre of Heroes, The Celestus, and Key To The Archive. The flexibility of the card is amazing in the format, and there's many 3 toughness creatures to take care of that Abrade does perfectly.
For Snakeskin Veil; we have many good creatures that put our opponents under extremely fast clocks. Protecting them for one turn could mean a win in many situations. Demon Bolt on the other hand (and our Crush the Weak in our sideboard) plays an extremely important role as well.
Lupine Harbingers is in our main deck, and is a very good card per se. We don't play it in the Bo1 list because Bo1 ladder tends to have more creature based decks, and Bloodrage Alpha is better there, but Lupine Harbingers is amazing in other scenarios; having other cards with foretell will help us play the mind games above our opponents in a Bo3 environment (especially in a tournament), and both cards are good.
Playing Crush the Weak over Cinderclasm helps us in case we don't have double red mana for example, and if foretell, we can do it for just one mana.
The rest of the deck is basically werewolves staples: Kessig Naturalist, that help with ramping us to our four drops and cover the lord function at the same time, Werewolf Pack Leader and Reckless Stormseeker, both very aggressive and part of our amazing curve, Tovolar, Dire Overlord, who helps us with getting gas when needed, making night more often and its integrated Kessig Wolf Run is amazing at finishing games. Last but not least, Volatile Arsonist, that with menace, haste and its incredible ability can end the game from nowhere.
---
Sideboard Guide
For our sideboard guide, I'm going to cover the archetypes from the top 8's of the few tournaments this new format gave us in the last few days. They surely are going to be a key part in this evolution of Alchemy metagame.
Clerics
Clerics is one of the indisputable tier 1 decks in my opinion. We have to be prepared to answer many problematic creatures such as Voice of the Blessed, Righteous Valkyrie, Inquisitor Captain and Orah, Skyclave Hierophant as soon as possible. That's why we pack more Abrade, a pair of Brittle Blast, Crush the Weak, and Bloodrage Alpha.
We have to take into consideration that many of the Clerics effects revolve around gaining life (reason why we have Roiling Vortex) and using the graveyard so Brittle Blast/Crush the Weak's abilities of exiling the creatures are extremely relevant.
We swap our two drops a little bit by siding in two Outland Liberator, checking the Pyre of Heroes is really good (Abrade does that too). They are surely going to pack Skyclave Apparition, Brutal Cathar and/or Valorous Stance as removal for us, so being prepared with the 3rd Snakeskin Veil does wonders if we play carefully.
Sacrifice
Mono Black Sacrifice is another extremely good deck in this format (especially Urlich's approach to the archetype). Having ways of protecting our creatures is always good against sacrifice, one more Snakeskin Veil + Avabruck Caretaker help us in that department.
For the same reason as against Clerics, Brittle Blast and Crush the Weak are essential for stopping not only the creatures but any graveyard shenanigans our opponents could plan. Brittle Blast haw a main target in Lolth, Spider Queen as you can avoid Blood on the Snow for recovering it.
Arlinn, the Pack's Hope and Lupine Harbingers help us make our deck bigger which is good in this matchup as well. The match against Sacrifice is most of the time very long and exhausting. Play with patience, we have the tools for winning fast or for grinding the late game.
Dragons
Dragons is gaining a lot of popularity and the archetype has many amazing cards. From Fearsome Whelp to Town-razer Tyrant. We pack all our removal here, even if Abrade can't check bigger lizards, it can take care of Whelp and Orb of Dragonkind (ramping is plan-a of the deck). Kill Whelp ASAP, and use our Bloodrage Alpha fights + Brittle Blast for bigger targets.
You can face Mono Red, Boros or Jeskai. In any case, for the last two playing Adult Gold Dragon and Abrade could be good there too. Be careful of Conductive Current against Mono Red. In the same way, we want a bigger deck, that's why Lupine Harbingers and Avabruck Caretaker are there. Most Dragons versions rely on red damage based removals, so Caretaker + Snakeskin Veil are great!
Mono Red
Even if Abrade doesn't kill Town-razer Tyrant or Volatile Arsonist (or any artifact), we can be prepared for the early turns against Bloodthirsty Adversary, opposite Rahilda, Wanted Cutthroat and Reckless Stormseeker (be careful using day and night cycles).
Brittle Blast covers the bigger creatures and Bloodrage Alpha help us with that too. Avabruck Caretaker is extremely good against Mono Red. Remember, they're the aggressors, so play properly and try to reach mid game when they struggle a little bit catching up to us.
Control
Sideboarding against the two control archetypes in the format is almost the same. We change our removal for Brittle Blast, that can check Teferi, Who Slows the Sunset, Lolth, Spider Queen, or Lier, Disciple of the Drowned. Lupine Harbingers make them always play while fearing to lose against our foretold werewolf, (that could hit for 7+ easily).
Arlinn is extremely helpful here and Avabruck Caretaker is amazingly good against their 4 Fading Hope and 4 Divide by Zero (most of the time full sets of both).
Be careful playing against Dimir. If they play the version with Sedgemoor Witch, don't forget to play Crush the Weak.
Mirror
Finally, the mirror match. Even if Tenacious Pup could make Abrade fail against a turn 2 Werewolf Pack Leader, 3 damage as instant could work against many other early game plays helping us to stabilize in case we are on the draw.
Brittle Blast does the same for bigger wolves and having 3 Snakeskin Veil gives us the upper hand in the 1 for 1 trade situation.
Even if Avabruck Caretaker could be slow, smashing it could change the turn of the game immediately, so that why we side-in our copy of this card.
---
Tips and Tricks
Always remember that Tenacious Pup's ability works for the next creature your play, doesn't matter if it is many turns later.
Bloodrage Alpha needs another wolves/werewolf to fight for it. Could be anyone already on the field or the next one coming into play.
Play intelligently with your foretell spells. Playing Demon Bolt on game one even if you take out the card on game two could make your opponent doubt any play he/she makes. Sames goes for playing a Lupine Harbingers, even if you take them out your opponent is going to be fearing it when you have a Demon Bolt or Crush the Weak foretold.
Crush the Weak exiles dying creatures (an upside compared to Cinderclasm, and is very relevant against many decks now) and Brittle Blast makes all other creatures or planeswalkers perpetually gain "if this permanent would die, exile it instead".
---
Potential Inclusions / Notable Exclusions
Ranger Class: Even if this card is amazing on its own, we have many two drops that could make our curve more aggressive and cohesive than this enchantment. This is notorious on many high ranked players list cutting this class to 2 copies most of the time. You prefer to play a creature on turn three than this card, and the token doesn't get the Tenacious Pup buffs. This could be something good if we play a creature on turn three… but that means we are not going to level up the class, so…
Ascendant Packleader: We asked for a good drop one for Mono Green in Standard and this creature was printed. Sadly, in this deck it's something we don't want to top deck most of the time, and Tenacious Pup is strictly better for our purposes. We prefer to play another good two drop instead of this.
Froghemoth: If we want to take care of the graveyard in one turn while being aggressive, this is our better option. Izzet is not too popular in Alchemy, so Galvanic Iteration is out of the equation (for now).
Burning Hands: Even if it would be good in Mirror Match, Mono Green is just rising in popularity. If the tendency continues, we can swap a pair of cards in our sideboard for this removal.
---
Final Notes
A long time has passed since the last time Gruul Aggro was a Tier 1 deck. Werewolves is not just any Gruul deck. It has one of the best curves in the format, options for making the deck suit any situation or match up, and without a doubt can win against any other tier 1 deck. I had an amazing time exploring this archetypes for this last few days and surely this deck could take anyone to Mythic (or to a top 8 in a tournament).
Give it a chance and let me know how was it for you in the comment section. Time to join the pack, my friends. Awooo!~ 🐺
Enjoy our content? Wish to support our work? Join our Premium community, get access to exclusive content, remove all advertisements, and more!
No ads: Browse the entire website ad-free, both display and video.
Exclusive Content: Instant access to all exclusive articles only for Premium members, at your fingertips.
Support: All your contributions get directly reinvested into the website to increase your viewing experience!
Discord: Join our Discord server, claim your Premium role and gain access to exclusive channels where you can learn in real time!
Special offer: For a limited time, use coupon code L95WR9JOWV to get 50% off the Annual plan!