Hello everyone!
Dominaria United is right around the corner, and with it, we're getting a slew of sick cards to look at! I don't know about you, but to me, these are some of the most exciting spoilers I've seen in a long time. Between super cool designs and beloved callbacks, I wouldn't be surprised if this ended up being one of the best sets of all time.
Today I'm going to be looking at this juiced up callback from Dominaria, Danitha, Benalia's Hope!
Despite being a Rare unlike the original Danitha Capashen, Paragon, the new Danitha, Benalia's Hope has a lot of text to unpack. First off, it's a 5 mana 4/4 three excellent keywords in First Strike, Vigilance, and Lifelink. By itself, this is going to make Danitha an extremely scary threat in any matchup where your life total matters. This is going to gum up the ground and make any attacking near impossible for an opponent while constantly being able to chunk in at the same time.
In the past, many players used Baneslayer Angel or Lyra Dawnbringer to dominate creature combat, and this may actually be better than both of those. While losing Flying makes it harder to get the opponent dead, being able to defend after attacking is likely going to be much more powerful. You would usually have this awkward dynamic where you needed to gain life, but couldn't risk attacking, and with Danitha, you don't have to choose!
While I was gushing over Danitha's stat line, that's not even the whole card text! To make it even more exciting, when Danitha enters play it can cheat in an Equipment or Aura from the hand or graveyard and attach it to itself! This has pretty crazy implications as that can be a lot of tempo generated from the ETB. While you could obviously just put in something reasonable for free, this opens the door for some wacky combinations in older formats.
You have Kaldra Compleat, Colossification, Eldrazi Conscription, and any other beefy Aura or Equipment you can find! While trying to do the combo element may be a little too cute, being able to get that tempo value from putting in just a card you'd be happy to normally play is what's going to make this more exciting.
So where does this fit in and how good will it be overall?
Azorius Control
by DoggertQBones
Standard
Control
best of 1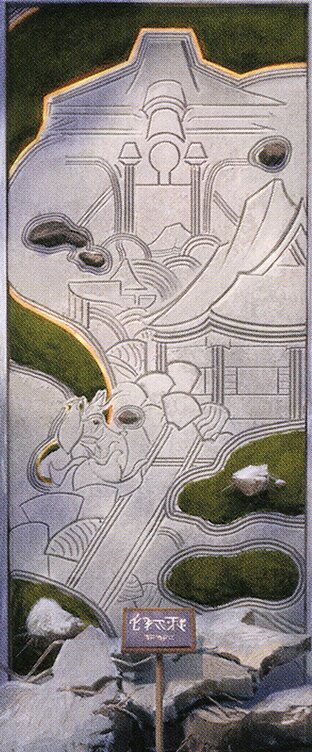 VERDICT
As I said before, I think the combo element to this card is cute, but not the exciting part of the card. I think it's a lot more interesting that this may be the best tool White has ever gotten to completely dismantle aggro decks as it's so good at completely dominating board states. In Standard specifically, I have a lot of doubt that you'll play Danitha for anything but the stat line, but I think that's more than good enough to justify the inclusion.
Thank you for reading! Agree or disagree? Come join our Discord community, discuss the new spoilers, and more.