Explorer Metagame Snapshot: Post-Expressive Iteration Ban Predictions – Top Decks for the Week of June 8, 2022
The Explorer Play-In and Qualifier events are nearly upon us, Expressive Iteration was just banned, and we need to know what the best decks are! Thankfully, darthjacen has us covered with his top decks for this week and some recommendations for this weekend as well!
For the next two weeks, the competitive focus will be on MTG Arena's Explorer format. Then well, I had written out a nice metagame snapshot, double-checked my work, and then went to Twitter for a little break before posting it and then I saw it:
Wizards has banned Winota, Joiner of Forces in Pioneer – now matching the Explorer ban and Expressive Iteration in both Pioneer and Explorer. While Expressive Iteration hadn't caught on quite as much in Explorer, as someone who has played a lot of Izzet Phoenix, I am sad to see the card go.
Now we have some time to reflect on the next step in the Explorer Metagame and what decks will come to rise into the top spots ahead of the Qualifier Play-In events and the Explorer Qualifier Weekend. While the Play-In event is best of one this upcoming weekend, this list will help you forge your way into Mythic and compete in the best of three Qualifier Weekend that is upcoming for Explorer! As always, you can find the link to the updated metagame tier lists and rankings below.
Rakdos Midrange
Rakdos Midrange
by darthjacen
60 Cards
$503.02
15 Cards
$75.63
Since the last Explorer Metagame snapshot, Rakdos Midrange has become more popular and continues to be a top choice near the top of the ladder. Most nights during testing, I'll play versus Rakdos Midrange more than any other single deck.
The combination of early threats backed by discard and removal proves powerful enough against aggressive decks, while the late game Planeswalkers and card filtering of Fable of the Mirror-Breaker helps to attack control. Before the Expressive Iteration ban, I would have said that Izzet Phoenix is one of the few decks I like to take into Rakdos Midrange. Now, though, I'm on the lookout for a deck that can take down the current frontrunner of the format in preparation for the upcoming Arena Play-in events.
In terms of matchups, you're looking to attack the creature centric decks like Mono Red and Mono Blue spirits as your plethora of removal backed up by early threats can close out the game. While those decks can certainly steal some matches against you, they're the matchups you most want to see.
On the other hand, Rakdos Sacrifice and Azorius Control are tough matchups that can invalidate your game plan and have better late game engines. You need to go fast against these decks and they're both well prepared to slow you down to their tempo.
Mono Red Aggro
60 Cards
$122.48
15 Cards
$47.79
The check and balance of the format, helping to stop the greedier Yorion, Sky Nomad piles from taking over the metagame, Mono Red continues to put up strong results in Explorer, despite having a close Rakdos Midrange matchup. The red deck can pivot into a more controlling style deck post-board and always has the potential to kill before you get your legs under you on the play.
While decks like Mono Red sometimes get swept to the side as unchallenging to play or unrewarding, especially as we look forward towards Play-in Qualifier weekends coming up, Mono Red is a deck that should be on your radar and in your sideboard plans for best of three.
Mono Red aims to attack the controlling decks in the format, such as Azorius Control or the various rogue decks that play spells that cost more than four-mana. While in Pioneer you would easily dispatch Mono Blue Spirits and Mardu Greasefang, without Rending Volley, it can be much tougher. Playing cards like Abrade post board to increase your removal count can help keep those matchups favorable.
Rakdos decks, both Midrange and Sacrifice can prove problematic for Red as the removal and incidental Lifegain can stall your game plan. While you have access to Planeswalkers, especially post-board, it is still hard to out value these style of decks. Leverage all of your two-for-one cards like Light Up the Stage and your Planeswalkers while minimizing creatures that don't get value, things like Soul-Scar Mage are less valuable post board here than say Bonecrusher Giant.
Rakdos Sacrifice
Rakdos Sacrifice
by darthjacen
60 Cards
$330.1
15 Cards
$111.45
Shoutout to friend Darthamis for this list over on Arena.
This deck continues to show up in Explorer as Karn, the Great Creator doesn't have the same powerful shells to hold it down as in Pioneer. With the banning of Expressive Iteration, I imagine that Rakdos Sacrifice powers up with Izzet Phoenix losing some ground as a deck that could previously fly over your game plan.
As the format continues to shape around creature combat, there is little as powerful at negating that style of plan as Witch's Oven and Cauldron Familiar. Putting the cat in the oven over and over might bore your opponents to sleep, but it will also allow you to easily climb towards the Mythic ladder.
I don't see too many bad matchups from Pioneer – such as Lotus Field and Mono Green Karn in Rakdos' future given the lack of cards for those decks currently on Arena. Rakdos Sacrifice currently has a solid position in the metagame, attacking most opposing popular decks and struggling with potential fringe strategies that can interact with your recursive engines. Rakdos Sacrifice is quickly rising my rankings as a deck choice for the upcoming season of Explorer.
Mono Blue Spirits
Mono Blue Spirits
by darthjacen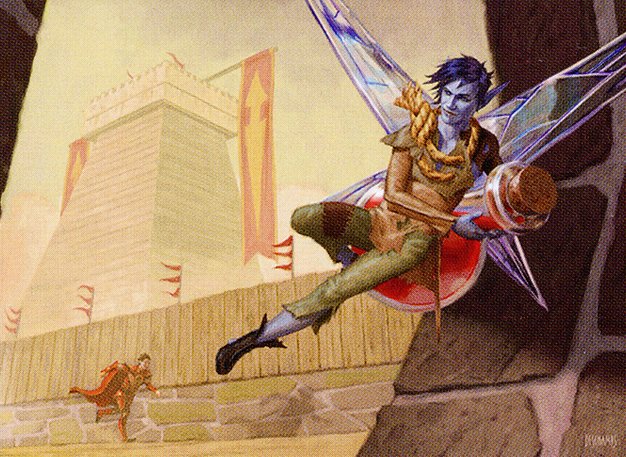 60 Cards
$120.86
15 Cards
$46.27
Mono Blue Spirits is a deck that I rarely see on the ladder, but it plays so well into slower midrange and controlling decks that I see near the top of the ladder every season. While Rakdos Midrange is a challenging matchup – without Rending Volley currently on Arena, it is closer than the Pioneer version of this matchup. I think Mono Blue Spirits is a sleeper pick for one of the best decks going into the Qualifier weekends.
Creatures with flying are at a premium in Explorer and with the loss of Expressive Iteration, these little blue spirits should quickly take the place of Izzet Phoenix as the flying deck of the format. Especially until we get Spell Queller on Arena, I suspect Mono Blue will remain the best spirits option for tempo players coming over from Pioneer to Explorer.
Even though I don't like the Mono Blue Spirits matchup into Rakdos Midrange or Mono Red, I think this is a very strong deck into Azorius Control, Mardu Greasefang, and I think the Rakdos Sacrifice matchup is winnable. Mostly you need to rely heavily on your early aggression backed up by cheap interaction. If your opponent has seven or more three-drops in their deck, you are in a great spot to steal the game, especially if they are light on removal game one.
Azorius Control
Azorius Control
by darthjacen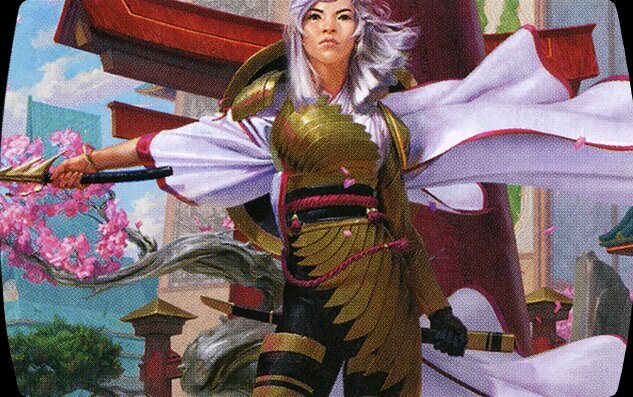 60 Cards
$406.02
15 Cards
$51.87
Azorius Control gets a nice boost from Izzet decks losing one of their best card selection tools in Expressive Iteration. While there are plenty of aggressive decks like Mono Red and Mono Blue Spirits to worry about, Azorius Control is my go-to answer into the various midrange Rakdos decks. While you will need to bring your Farewell, Teferi, Hero of Dominaria, and Memory Deluge to the table to take down these two-for-one centric decks, Azorius has some of the best time handling them of any deck in the format.
Having access to powerful sideboard cards such as Rest in Peace gives Azorius Control a leg up in the against decks like Mardu or Esper Greasefang. Along with cards like Sunset Revelry and Hullbreaker Horror giving you game against Mono Red and other Control decks. The biggest reason to play Azorius Control right now is that you are one of the best decks game one in the format and you can beat up Rakdos Midrange barring an aggressive set of Planeswalkers sneaking under your counter-magic.
While the rise of Mono Blue Spirits and Mono Red are cause for some concern for Azorius Control, I think both matchups can be played to a reasonable degree, especially paired with cheap interaction out of the sideboard. If people start picking up Mono Blue Spirits at the rate I think they should, Azorius Control will be at a real disadvantage, especially without matchup super-star Supreme Verdict to force through the opposing counterspells.
Mardu Greasefang
Mardu Greasefang
by darthjacen
60 Cards
$486.16
15 Cards
$9.19
Once Winota, Joiner of Forces was banned, Greasefang, Okiba Boss became the combo deck of Explorer. However, as more decks have adjusted to the presence of this rat boss, the deck has struggled to keep pace with some other top decks. Especially with the printing of Unlicensed Hearse, I am skeptical to recommend this deck going into a bigger event.
However, it still makes the list as one of the best options in best of one for the Qualifier Weekend as main deck, there hasn't been as much hate targeting Greasefang as there was against Winota, Joiner of Forces.
If you really want to try and leverage the power of this Rat Ninja in Explorer, you want to see matchups where the opponent doesn't have instant speed answers to Greasefang, Okiba Boss. If they couldn't kill Winota, Joiner of Forces or counter her, then you are happy to play against that style of deck as Greasefang. The benefit of leaving the 4/4 angels around also helps survive against aggressive decks that may not be able to kill Greasefang, Okiba Boss at instant speed, but can answer it once you've untapped.
Wrapping Up
In the best of three queues and ladder, I think right now your best choices are to choose a fairer deck and battle it out on the stack or on the battlefield. With the surprise banning of Expressive Iteration, it does limit what style of Izzet and Grixis decks will show up, so I suspect we will see a heavy push towards Rakdos Midrange, Mono Red, and Azorius Control this upcoming week.
Don't sleep on a deck like Mono Blue Spirits as I suspect it will over-perform in the metagame relative to how often it sees play. Now that we are entering a new metagame shaped by the banning of one of Magic's best card advantage tools ever printed, we're just in time for some high-stakes Explorer to kick off the rest of June and beyond!
Keep an eye out over on the Premium side for a deep dive into what decks to play in this weekend's Qualifier Play-In!
Decklists in this Article
Enjoy our content? Wish to support our work? Join our Premium community, get access to exclusive content, remove all advertisements, and more!